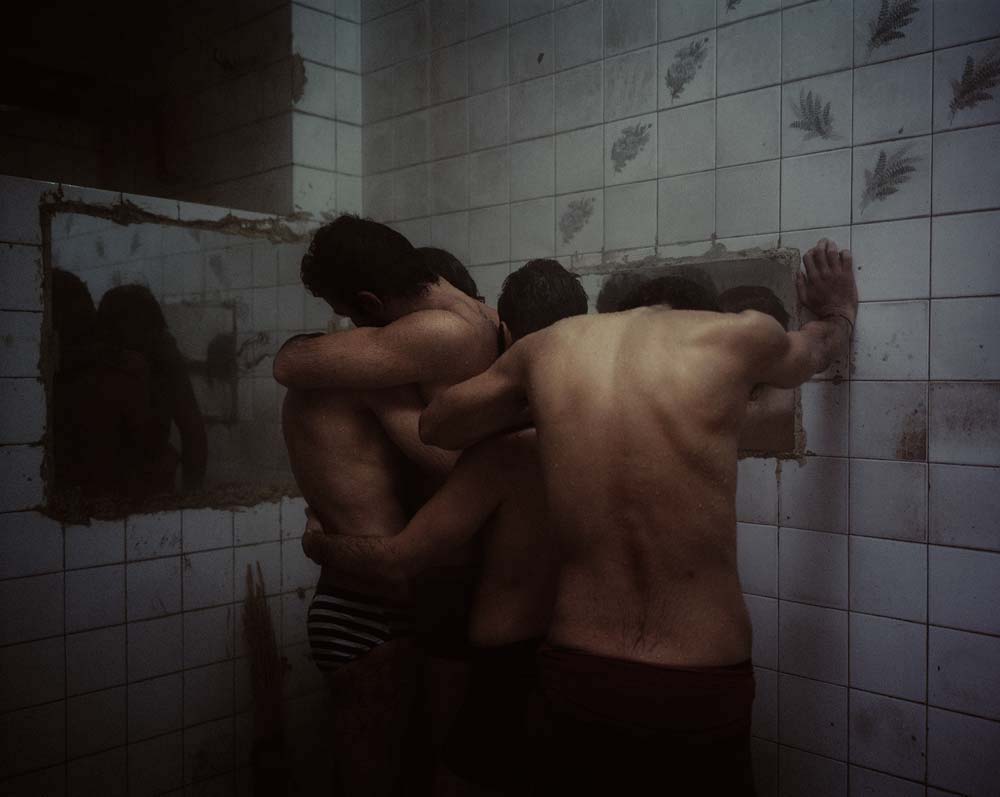 Known as Australia's contemporary culture hub and regularly referred to as the world's most liveable city, Melbourne doesn't need much introduction. But Melbourne is still very far away from everywhere—at least, from countries other than New Zealand. This can be both a help and a hindrance in the arts, logistically speaking. Melbourne doesn't seem to mind much, as it's got plenty of local talent to showcase.
Fitzroy is one of the main cultural draws, the bohemian neighbourhood known for its rooftop bars, vintage shops and secondhand bookstores, as well as galleries such as Brunswick Street Gallery, a studio and exhibition space for independent local artists, curated by Kathleen Ashby. They're currently showing several simultaneous shows, including Louisa West's Geo Botanical, paintings of Australian flora and fauna, bringing the tradition of still life to Australia's landscape, alongside an all-female exhibition on portraiture in different media.
Formerly located in Fitzroy, but now in its third incarnation in Collingwood, Lamington Drive is the gallery offshoot of creative agency, The Jacky Winter Group. The gallery space has been going since 2008, presenting artists from the agency books, and offering a platform from which to talk about the tension between art and commerce. At its relatively new gallery space, open since June, Cooked is a group ceramic show of eight artists who make things that might be considered sculptures or might be used as objects—or indeed both.
For still and moving image, the place to go in Melbourne is the Centre for Contemporary Photography. As part of the Melbourne Festival this Autumn (a frenzy of different arts happening across the city from 4 to 22 October), the CCP have organised an exhibition of more than 150 works, An Orthodox Flow of Images, starting off with a macabre historic photograph from 1880 by JW Lindt, known as the first press photograph to be published in Australia. It depicts the dead body of Joe Byrne, a gang member, strung up outside the Benalla Police Station—and leads the exhibition into a discussion of how images influence our interpretation of the world. (During the Melbourne Festival there will also be more lighthearted events, such as a play talking about middle-aged sex, a major exhibition by Joseph Kosuth, and Art Trams, transporting visitors around the city in trains painted by eight different artists.)
One of the pivots of the Melbourne scene and a pillar of its world-class prestige is, of course, the Australian Centre for Contemporary Art one of the longest-running contemporary art institutes in the city, located in the Southbank Arts Precinct. Coming up, they'll host the first ever exhibition in the Southern Hemisphere of Kader Attia, including her iconic Ghost (2007) work, aluminium casts of praying Muslim women.
Attached to RMIT University is RMIT gallery—with an eclectic mix of academic and experimental exhibitions (to name a few topics; oceans, ectoplasm and diseases) over five floors, by artists from all over. RMIT gallery is not restricted to the visual arts: design, sound, music, tech and pop culture are all part of the programme too, relating to the breadth of studies they offer. It's kind of pot luck what might be on when you visit but if you want something out of the box, this is your place.
Another non-profit worth visiting is Gertrude Contemporary, with two spaces in Preston Space and Collingwood. Seventeen of the last twenty artists who have represented Australia at the Venice Biennale have been connected with the gallery and its studio spaces. This year's Pavilion artist in Venice, Tracey Moffatt, is among them, and is the first indigenous artist to represent the country at the Biennale. She described her exhibition, My Horizon as being open to interpretation: "It could be about looking out into the distance or into the future to escape from where we are or our situation, almost like a retreat, a moving into the realm of one's imagination. And that is what artists do, we go to some other place." The next place on our horizon might just be Melbourne.