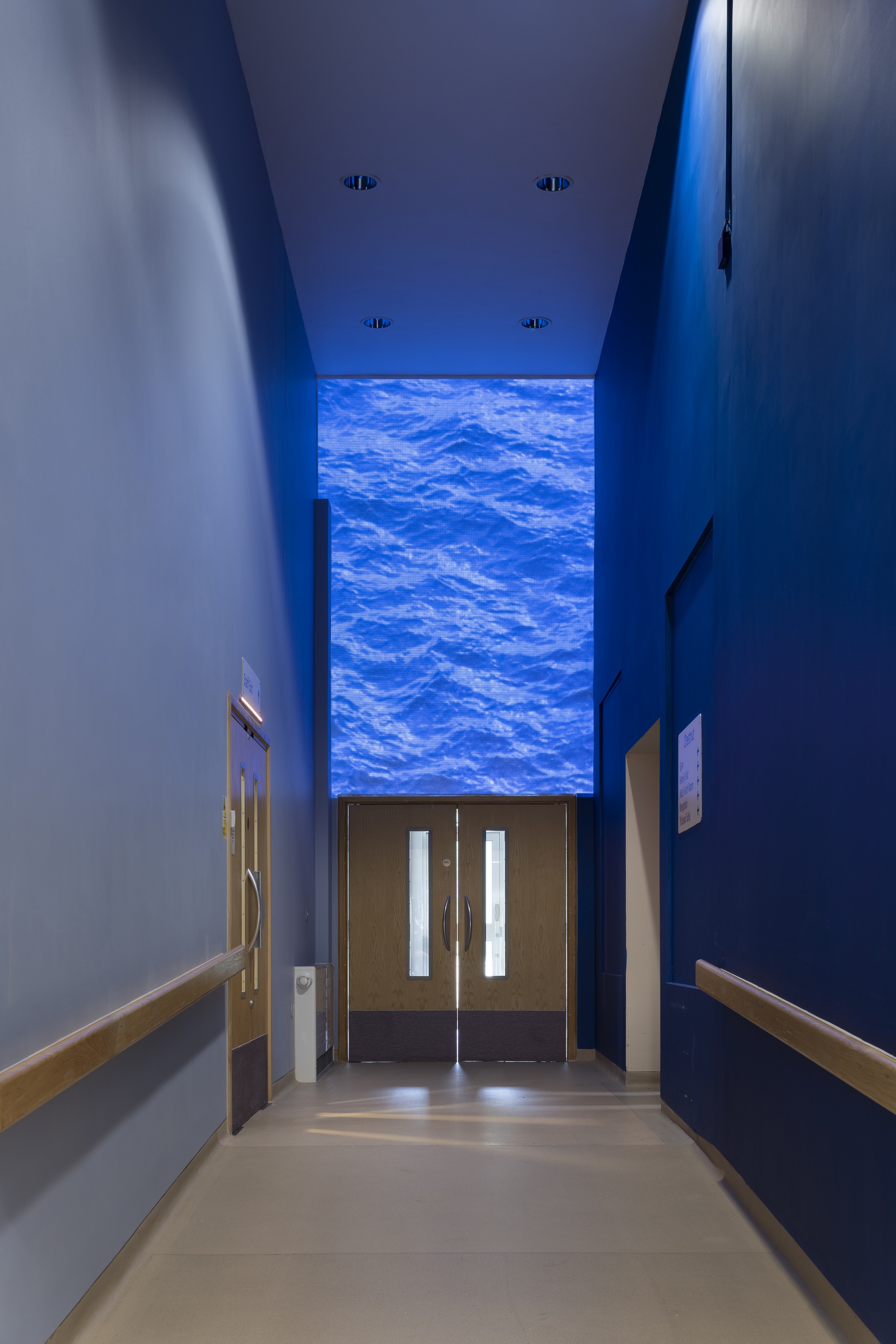 Art and mental health have long been linked, with the trope of the "tortured genius" being oft-toted. However, in stark contrast, the aesthetic of psychiatric hospitals is strongly etched in our minds as barren, devoid of colour and bereft of creativity. From One Flew Over the Cuckoo's Nest to A Clockwork Orange and Girl Interrupted, visual culture has made us feel that we know exactly what such places look like and how they feel. Endless echoing white corridors, the austerity of walls glaringly bare of decoration or embellishment. Stale, sterile environments, they are often presented as institutions first and foremost, concerned with protocol and health and safety, with no time for the frivolity of aesthetic consideration.
"All of the patients were able to talk about art in the way that they saw it, spurred on by the artists' enthusiasm"
However, this assumption is based on many false beliefs. Mental illness merits neither fetishization nor stigmatization, and psychiatric units needn't be prisons. Also, crucially, art is not frivolous. These beliefs are firmly at the heart of arts and mental health charity Hospital Rooms, which collaborates with high profile artists such as Sonia Boyce, Julian Opie, Gavin Turk and Tschabalala Self to produce artworks for NHS mental health inpatient units across the UK. The charity was founded by artist Tim A Shaw and curator Niamh White, and its latest exhibition at Elephant West will feature images from Hospital Rooms' latest commission with the Hellingley Centre in Sussex. This collaboration features works created by artists such as Richard Wentworth, Lothar Götz, Hannah Brown and Shaw himself. Throughout the creation of the works, residents and staff at Hellingley worked together with the artists in creative workshops and during installation, making their own mark on the space that many of them call home.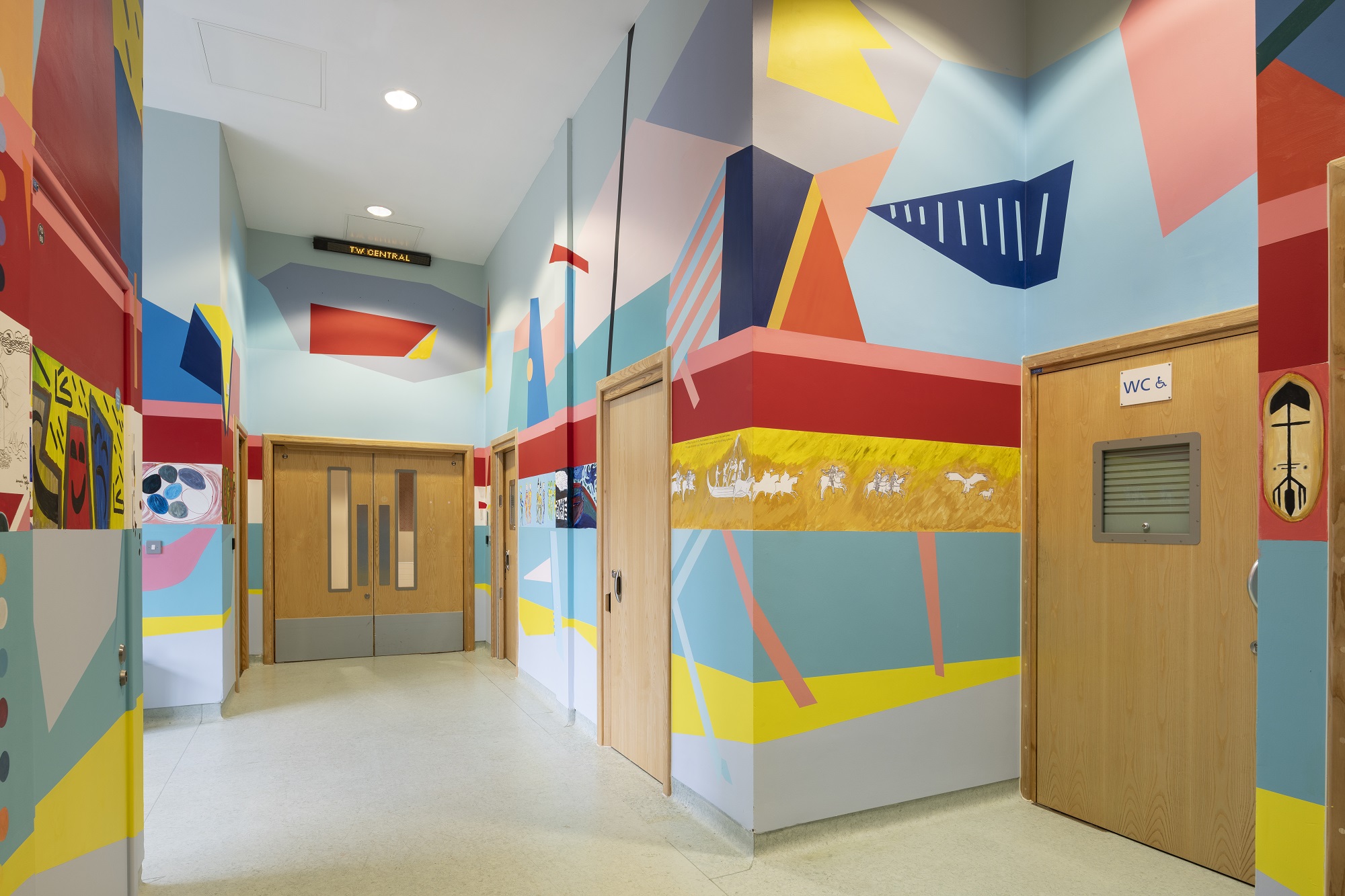 "Psychiatric hospitals are peculiar places," says Laury Jeanneret, a nurse who works at the Hellingley Centre. "They are worlds within worlds, with their own populations, cultures and customs. They are so often austere and functional, because they have to be. Because they are buildings built for containment. Their purpose is to keep the inhabitants safe, they are spaces geared towards managing the challenges that volatile and distressing situations present—but in meeting procedural needs, too often the holistic value of a healing environment is overlooked."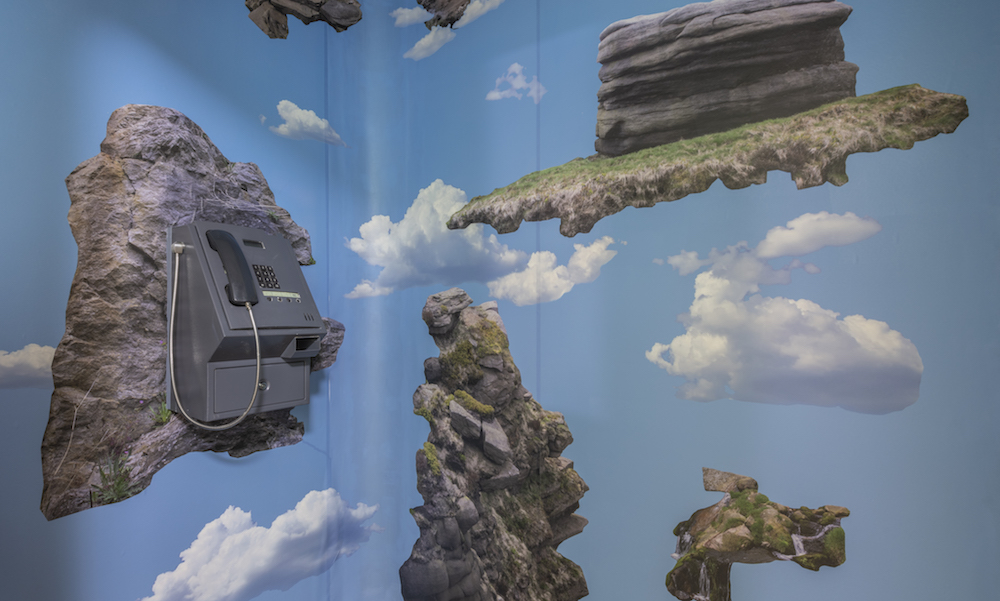 She tells us about the difference that the art made to this space. While the unit's high ceilings, wide corridors and ample natural light meant that the building was already a far cry from the classic winding, dark corridors of fictional psychiatric hospitals, it wasn't a home. "What it didn't have until the Hospital Rooms project, was any soul," she says. "It felt like exactly what it is, an institution. And the problem with institutional environments is that the subtle nuances of what it means to be human get lost in uniformity."
"Too often the holistic value of a healing environment is overlooked"
It is important for people who are living or staying within such institutions to not be defined by their condition. The stigma of medical and societal labels can threaten an individual's identity, and those with mental illnesses can end up feeling cut off from the world. In an institution, where safety, medication and physical health are an unavoidable focus, the patient's personhood can end up taking a backseat.
"I have lived the last decade of my life behind locked doors, and at times it has felt like hell, the challenges insurmountable," one patient at the Hellingly Centre tells us. "When you are locked away it feels like you are stuck in time. The world moves on around you, without you. I came up through the care system, and my exposure to art was non-existent. Life wasn't about art; life was about surviving. As detained patients, it can feel like all we do is stare at walls visualizing how things could be better, waiting for ideas and inspiration to come to us. It is easy to feel hopeless in this environment, it is not always easy to have the vision to see beyond what is, and imagine what could be."
Art's therapeutic properties are considerable. It provides a unique pathway for individuals to find a method of coping with illness. Achieving self-expression through personal creation, or serenity through the contemplation of someone else's work, can be monumental.
"At the beginning, Hospital Rooms provided a series of workshops for the patients whereby we could all apply ourselves to certain artistic ideas and concepts regarding nature through painting, movement using film, collage and graffiti," another patient tells us. "I think these workshops were very beneficial for the people who attended and everyone agrees that more workshops like this would encourage others to get involved with making art. I think art is such an important outlet for people who suffer with mental health issues, and now the environment has changed this has had a positive effect on the people at Hellingly."
Jeanneret tells us about how much the Hellingly residents benefited from their experience with the Hospital Rooms' artists. "It has been an exercise in the healing power that creativity and meaningful engagement can have on fractured human souls," she says. For the patients, artistic expression became "a real, tangible way in which to negotiate their environment, and to challenge the deeply held beliefs so many hold about themselves. Far from being objects of narration, our patients have become agents of it."
The project also offered the patients a sense of critical engagement within a group, as they discussed one another's work and supported each others' practices. "When people fed back their opinions on my work I felt a great feeling of appreciation," one patients tells us. "I have a belief that the more people explore, the more we discover, and that is how we find ourselves. When the artists from Hospital Rooms finished all their work and all their different styles of expression all around the unit began taking shape, there was a shift in energy."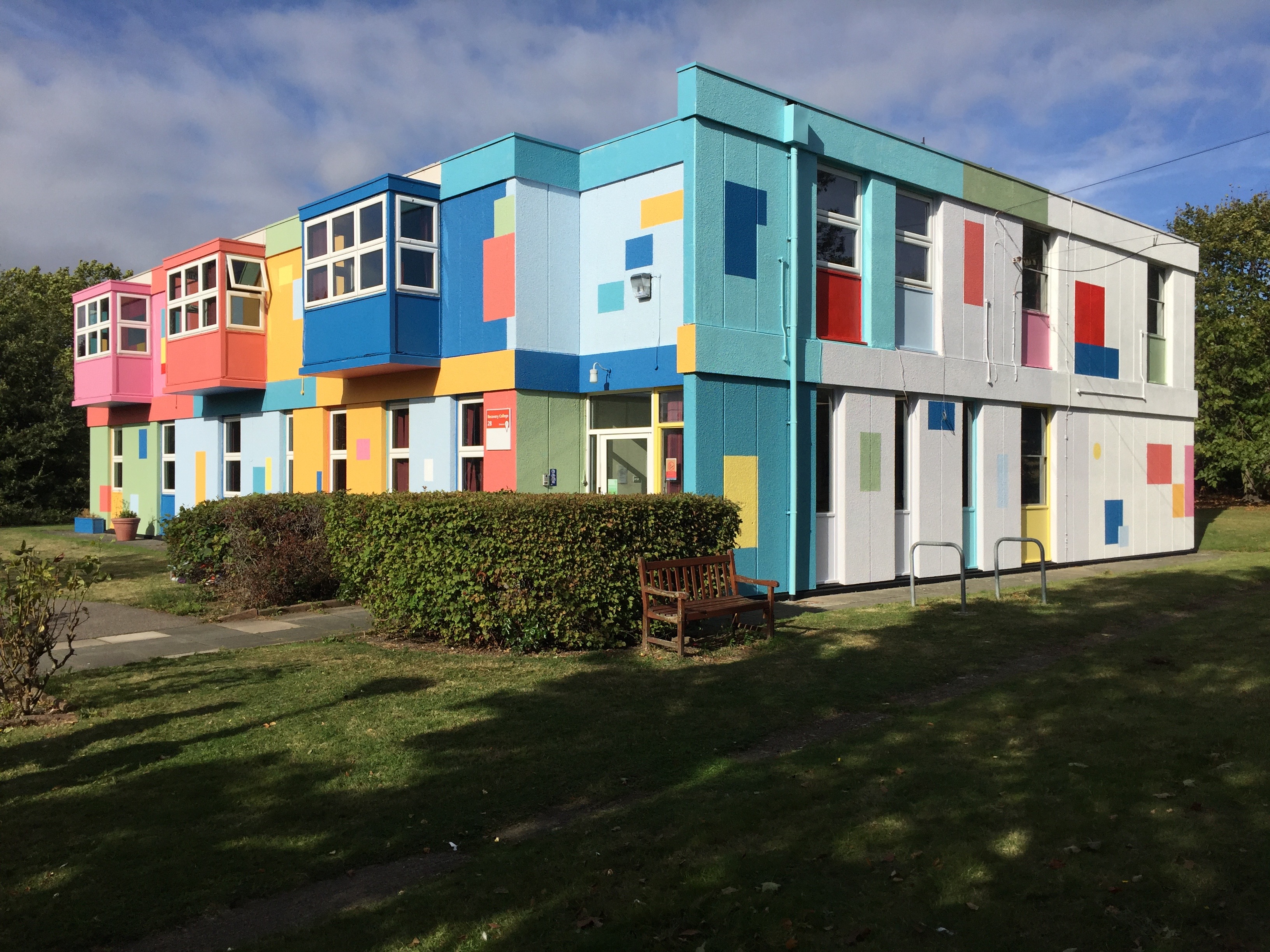 It wasn't just the opportunity to share with one another, but also the chance to engage creatively with artists who are practicing professionally that made the project so impactful. "All of the patients were able to talk about art in the way that they saw it, spurred on by the artists' enthusiasm," another patient shares. "I felt a sense of connection with the other patients as we all had slightly varied ideas and an imagination for art, and the connection we all formed with the artists themselves has been warming and exemplary. This project has proved that it is essential in bringing together people of all positions in the art world. A world that patients can contribute to, enthusiastically."
"I have a belief that the more people explore, the more we discover, and that is how we find ourselves"
Alongside the artist-created work featured at Elephant West, the exhibition will include pieces created by the residents themselves, alongside accounts of their experiences with Hospital Rooms. Also included in the exhibition will be works from previous Hospital Rooms projects, featuring artists such as Steve Macleod and Remi Rough alongside a series of six films about Hospital Rooms artworks. The exhibition will provide the opportunity for discussion of the relationship between art and mental health, with various events scheduled throughout its run.
Hospital Rooms: The Hellingly Centre
From 18 to 24 at Elephant West. Various events throughout the run.
FIND OUT MORE