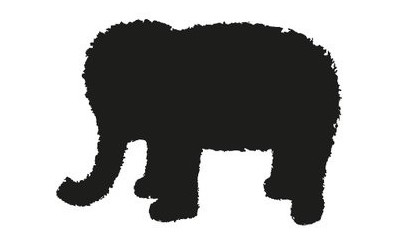 We're looking for a smart, energetic Subeditor to work within the Elephant editorial team. The role is part-time (2.5 days per week) and you will be based at Elephant Space, near Westfield Shepherds Bush in London.
Established in 2010, Elephant covers contemporary culture through the lens of the visual arts, with a focus on emerging artists, designers and photographers. We also run Elephant Academy, an online arts education programme, and Elephant Kiosk, a shop for exclusive artist collaborations and art and design products.
We publish daily stories online, as well as putting together a biannual print magazine that is distributed internationally. Our audience is based all over the world, and we champion diversity of voices in our commissioning.
Job Description
Sub-edit all copy for digital and print before publication, observing house style and checking grammar, punctuation and spelling
Factcheck all content for digital and print before publication, including key stats, quotes and references
Improve the quality of copy by fixing inconsistencies and errors in language and content, liaising with editors where bigger edits are suggested
Provide support to deputy editor and managing editor with workflow
Write engaging, SEO ready headlines and standfirst for digital, true to the website's unique tone of voice, and with consideration of their presence on social media
Ensure final layout of digital articles is consistent with formats defined by our artistic director, and make sure images, captions, headings etc are properly formatted and placed
Write creative headlines and standfirst true to the print magazine's unique tone of voice, and with consideration of eventual typographic interventions
Proofread print issue once layouts are signed off
Liaise with the editorial team on suggested updates to house style
Occasionally provide subbing support for Elephant Kiosk and Academy
Experience and qualifications we are looking for
Proven experience of working as a subeditor for a newspaper or equivalent magazine, ideally with a focus on art and culture
Experience of working on both digital and print editorial platforms
Experience of InDesign and a CMS
Knowledge of how to write headlines effectively for the web
Proven ability to help a story travel widely online
Understanding of the internet and engagement with social media
A degree in English is desirable but not essential
Some experience as a published journalist would be beneficial
The closing date for applications is midnight on 10 January 2021. Interviews will take place in mid-January. If you have any queries, please email office@elephant.art.