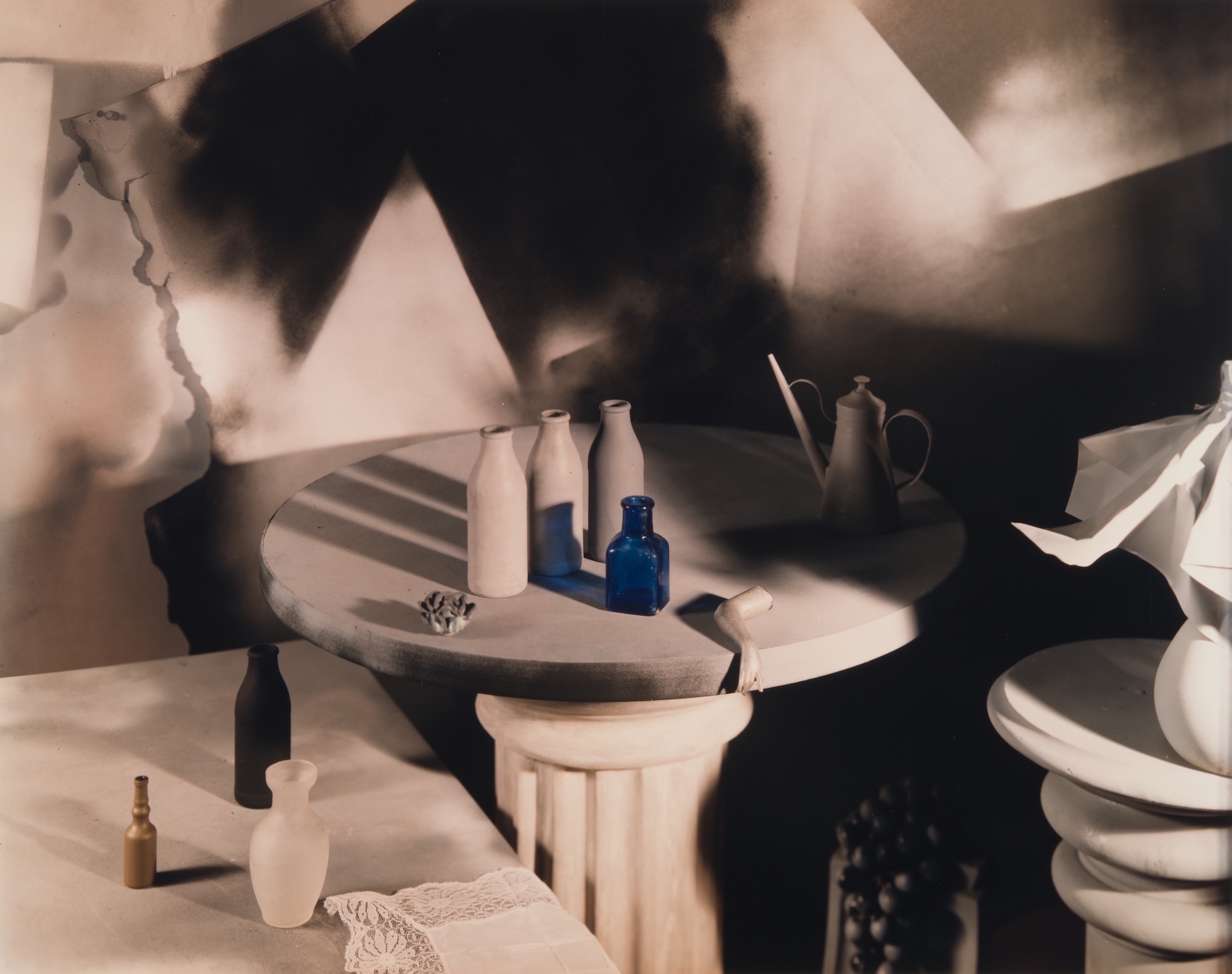 Four years after she first picked up a camera, Jan Groover made what she considered to be her first 'serious' photograph: 1971's black-and-white diptych featuring two 24×36 contact prints positioned one above the other on a sheet of paper. Overhead is a cow in a field; below the same image appears with the cow disguised by a white rectangle block. It's a calm image, one that asks the viewer to question the scope of the world around them.
"Negation or absence can't be photographed, but the little diptych wasn't really going for that," remarked Groover's husband, the art critic Bruce Boice, in a 1999 exhibition catalogue. "The idea was rather to show that the field is just as important as the cow." Groover (who died in 2012) would employ this same thinking throughout her career.
Trained as a painter (in 1965 she graduated from Pratt Institute with a Bachelor of Fine Arts in painting), Groover bought her first camera in 1967. She permanently adopted the new medium in 1971, later observing that "with photography I didn't have to make things up. Everything was already there." She followed the cow pictures with images of cars and trucks in motion, before arriving at the still lifes that would punctuate her future practice.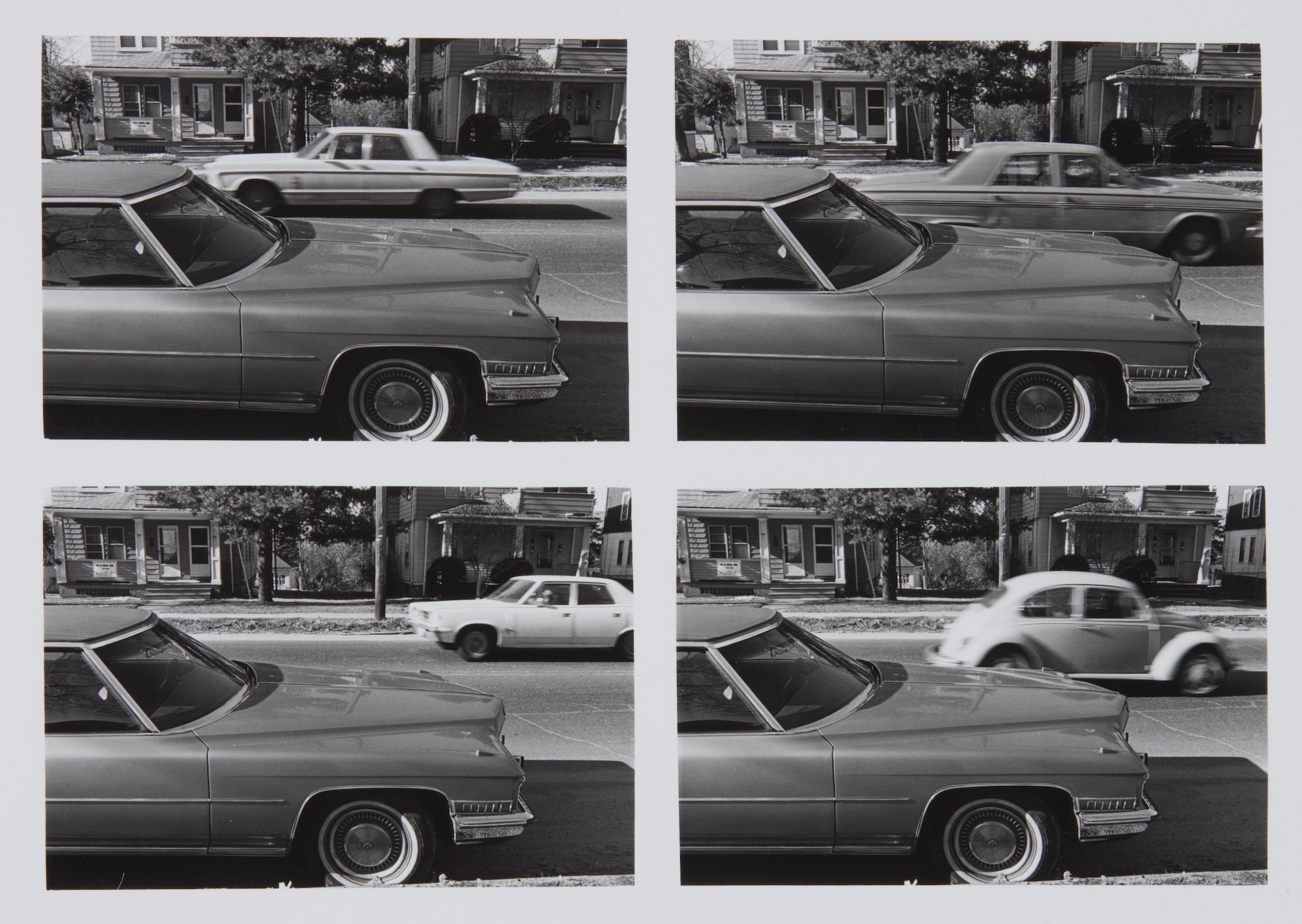 "She was not necessarily a feminist, but I think you can put anything you want on what she's done," says Franck, acknowledging the potential readings of the work. In 2021, it's hard to separate the pieces from a feminist gaze, so consumed are the images by objects typically associated with traditional women's work. That Groover's peers were mostly men only further couples her with this political stance. "In producing art, it was a way of saying 'I don't care, I do what I want', but for her what was important was transmission," Franck continues.
"Nearly a decade after her death, Groover's influence can again be felt infiltrating the work of contemporary photographers"
A series of tabletop still lifes arrived next. This time produced in her studio and with items placed on faux Greek columns, here Groover created tableaus of fruit, shells and bottles. In 1987 a MoMA retrospective introduced her to a wider audience, with a review in The New York Times suggesting that "Jan Groover's artistic career has been a barometer of the recent fortunes of photography within the art world." In 1988 a further exhibition review from the same paper noted, "Jan Groover proves once again why she is among the most fascinating and challenging photographers of her generation."
Why, then, did Groover not continue on the same upward trajectory? In 1991 she moved to France with her husband, a reaction to George HW Bush's presidential win in 1988, leaving behind their close group of intellectuals, artists and museum directors, instead embracing near anonymity in the village of Montpon-Ménestérol. Barely able to speak the language and with little desire to engage with the Parisian art scene, she began to slip into obscurity. A 1994 documentary, Tilting at Space, which surveyed Groover's work and practice, failed to change this.
Nearly a decade after her death, however, Groover's influence can again be felt infiltrating the work of contemporary photographers, many of whom are active on Instagram. From the rich palette of her 1980s still lifes to the sometimes claustrophobic nature of her kitchen close ups, as well as her distinct consideration of visual arrangements, photographers such as Maisie Cousins, Polly Brown and Molly Matalon have all paid tribute to her influence on their own work.
With the Laboratory Of Forms show further amplifying Groover's work and providing new opportunities to engage with her practice, the artist might finally now be getting the attention she deserves.
Zoe Whitfield is a UK-based freelance writer
All images courtesy Museo d'Arte Moderna di Bologna
Museo d'Arte Moderna di Bologna, until 2 January 2022
VISIT WEBSITE