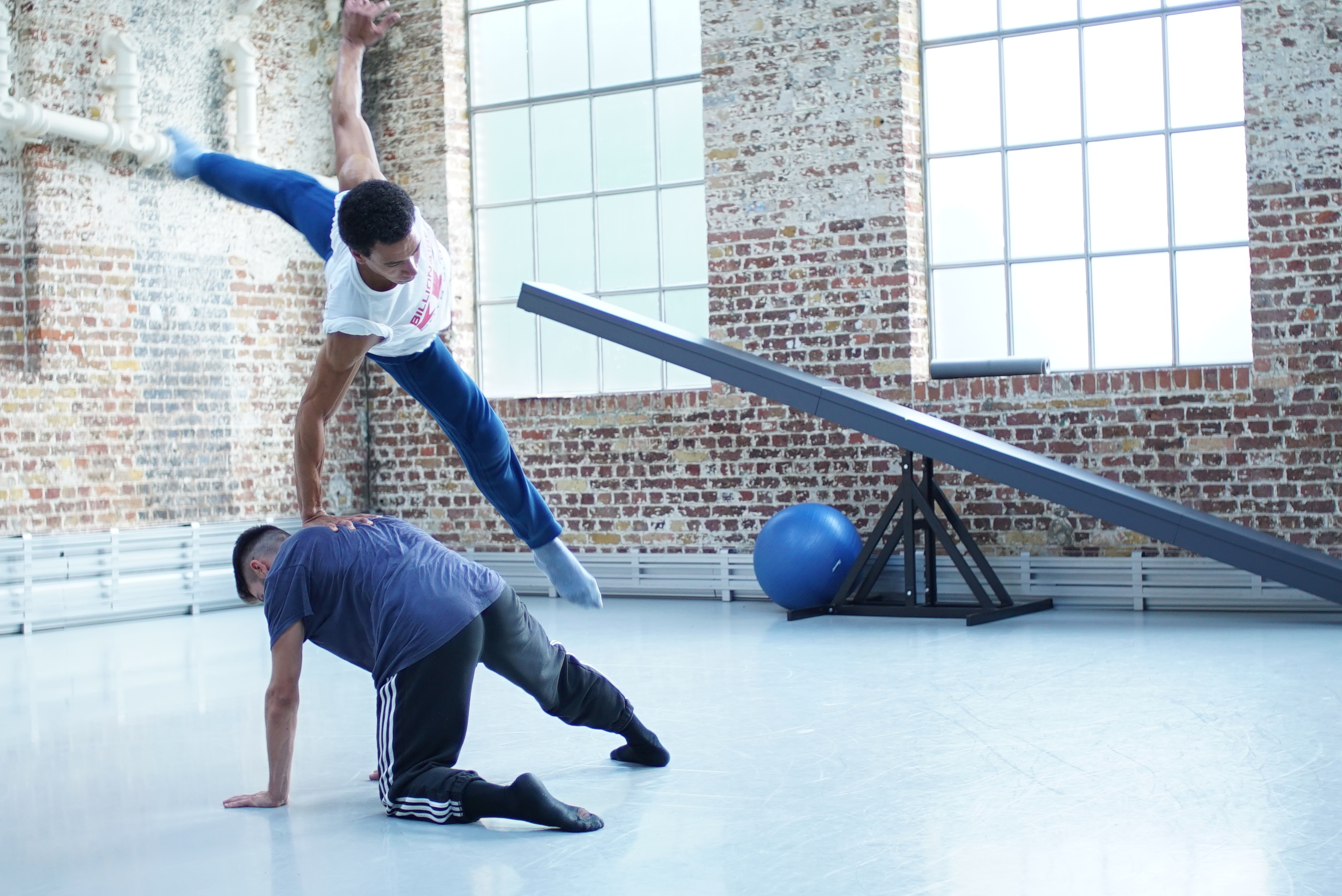 It's yet another busy week at the BalletBoyz HQ in Kingston upon Thames. Rehearsals are underway for their latest show, Them/Us, set to tour the UK from February. Before that, they take their production Young Men—adapted for stage—to the Joyce Theater, New York. The fifty-nine-minute film was originally released in 2016 to wide critical acclaim and tells the story of a group of young soldiers in Northern France in the First World War.
"We are always looking for new adventures, so the most exciting thing at the moment is the next thing, whatever that might be"
The film is directed and produced by BalletBoyz co-founders Michael Nunn and William Trevitt, who met at the Royal Ballet School's Upper School in the late eighties. They left the Royal Ballet in 1999, after successful careers, and decided to establish their own company, BalletBoyz—a way to embrace their own creative freedom and to fulfil desire to work with different kinds of dance, but also to train and introduce a new generation of talent into the dance world. "As a company, we are always looking for new talent to nurture, or new opportunities for our dancers to experience. We don't like to repeat ourselves, really. We are always looking for new adventures, so the most exciting thing at the moment is the next thing, whatever that might be."
"I got into dance relatively late for a classical dancer, at age fifteen, when I discovered the theatre and realized I wanted to be part of it," Nunn tells me. "To do that I had to go to drama school, and to go to drama school I had to develop my acting, singing and dancing skills. So I enrolled in a local dance school in South London where I had tap dancing lessons every Saturday afternoon. At the end of our first term, our teacher took us to the Royal Opera House to see a ballet, and I immediately felt at home and inspired by the young people I saw performing that day. I told my teacher that I would become a ballet dancer, and I did."
Trevitt's path was, he says, "more conventional". He appeared on stage from a young age, at theatre productions in Cambridge, and joined the Royal Ballet school system at nine. He met Michael there—and they became friends "through a shared interest in film and photography".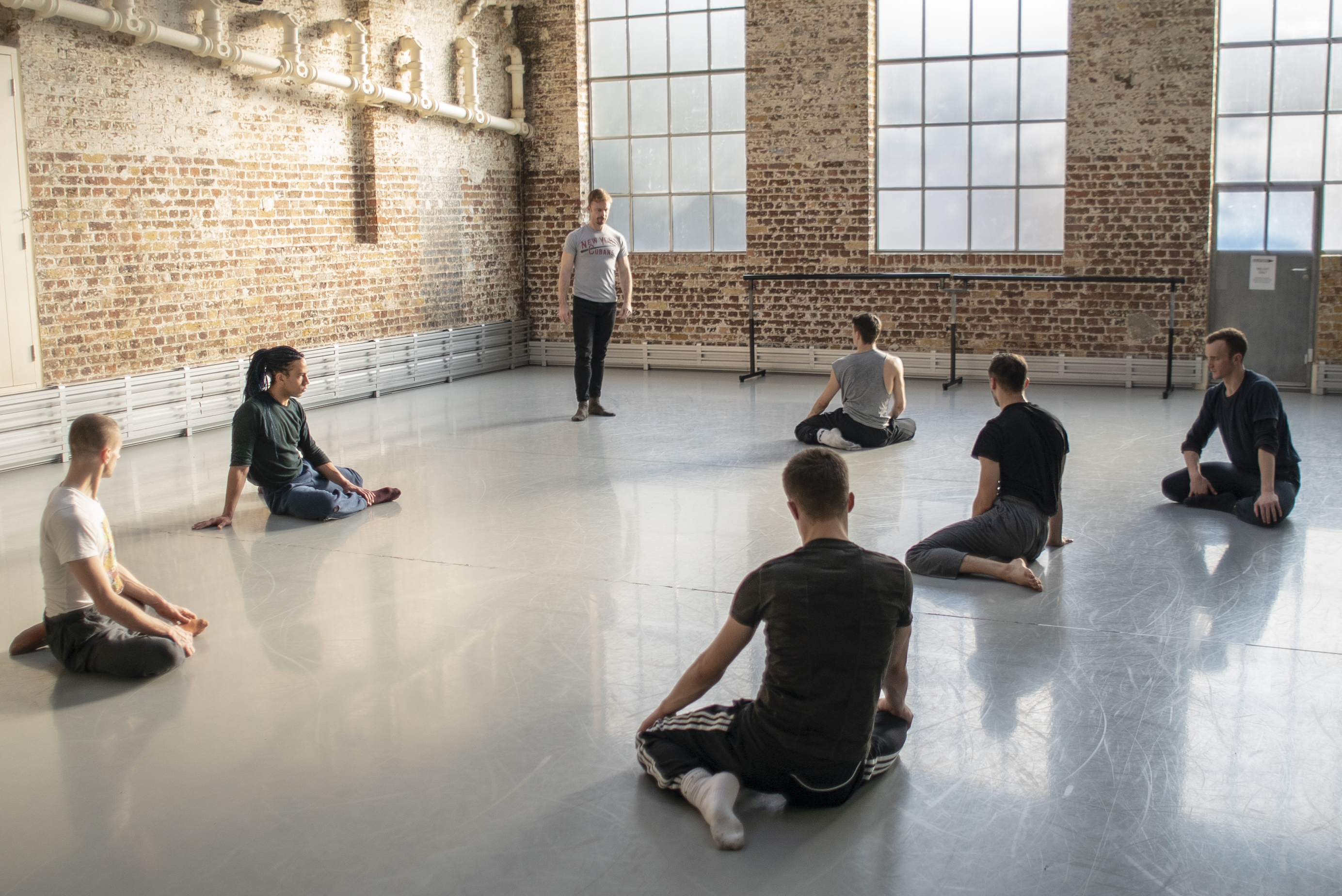 That interest is clear in the groundbreaking, genre-defying work that BalletBoyz have done—producing a reel of documentaries for television and including forty films for Channel 4's Random Acts. Their 2007 film for Channel 4, Strictly Bolshoi, following the historic moment choreographer Christopher Wheeldon was invited to work for the Bolshoi Ballet in Moscow, was awarded an International Emmy. It's this unique mix of their classical eye and engagement with contemporary art forms and concerns that has made BalletBoyz such a success.
"BalletBoyz is not a classical dance company," Nunn explains. "We were classically trained, and then upon leaving the Royal Ballet we worked extremely hard to obtain a contemporary technique. Now, this informs the choices we make when selecting dancers for our company, in other words a good classical technique is essential for a BalletBoyz dancer. Even though you may not notice the classical technique on stage, there is a certain aesthetic which is added to the performances that we like."
BalletBoyz was founded the same year the box office hit Billy Elliot was released. The film poignantly portrayed the difficulties in breaking gender roles—in particular, for boys to express themselves through dance, traditionally considered a feminine art form. BalletBoyz have been changing the way we see men and their bodies both within their performances and within the field—dance being one of the few disciplines where men are underrepresented, perhaps in part because of the stigma. It was only in 2010, however, that they became an all-male dance company, in order to pass on what Nunn and Trevitt had built up as their repertoire as male dancers.
"We were classically trained, and then upon leaving the Royal Ballet we worked extremely hard to obtain a contemporary technique"
"When we started it in 2010, people did take notice. Audiences initially seemed to find it odd to see two or more men dancing together without any female dancers breaking up the dynamic, but very quickly in the performance gender becomes entirely irrelevant. Gender has no place and no importance in the various works we create, merely the dancer's abilities." The idea of an all-male company, they note, is still challenging and intriguing, to both choreographers and audiences.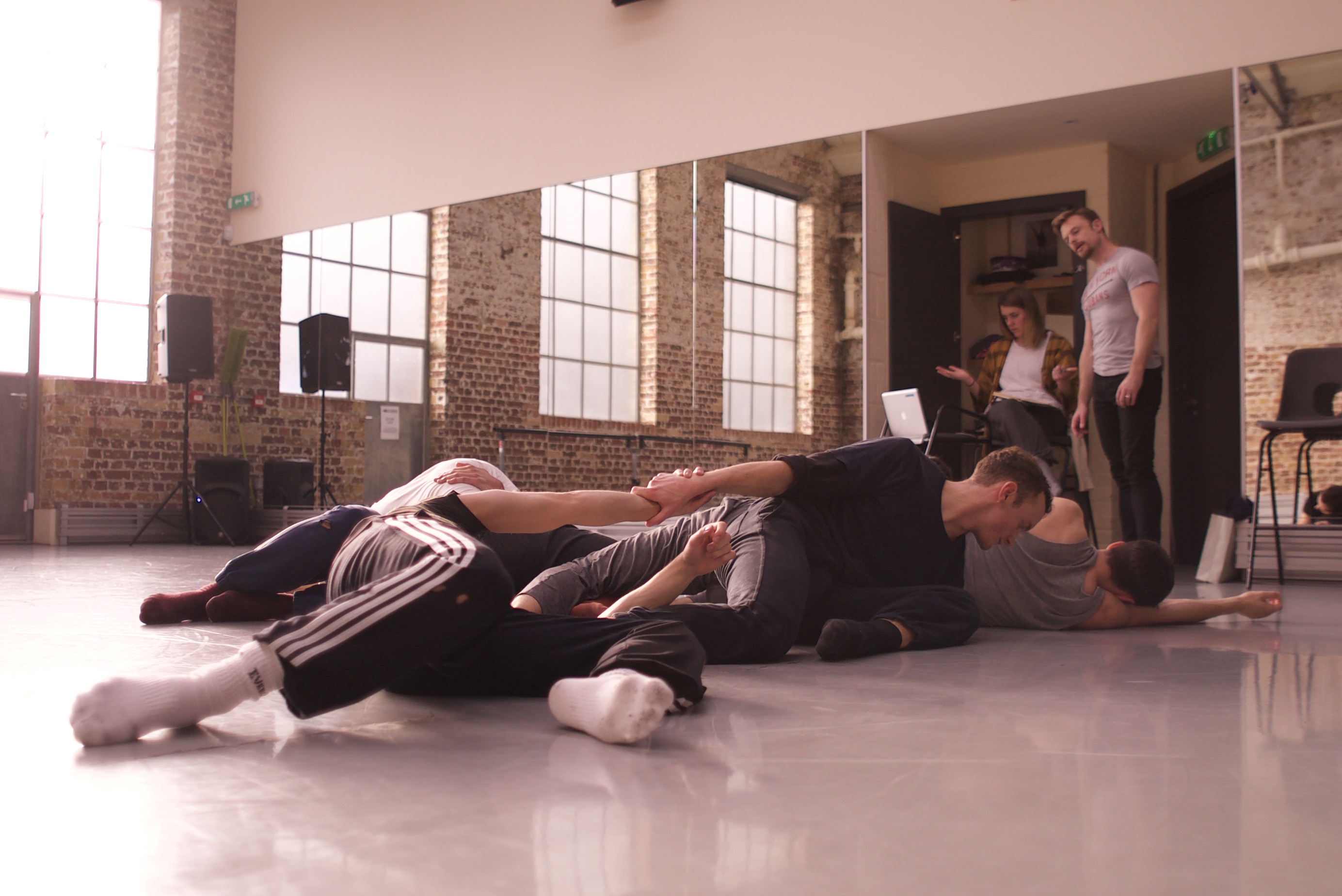 Over the decades Nunn and Trevitt have observed a shift in dance, towards "smaller, independent dance companies". More people are creating their own companies after training, meaning there is a broader and more diverse range of productions happening than when they started out. "This has to be a good thing—dancers feel more assured in the role that dance has taken on in society."
Despite this shift, however, dance is a universal language that is preciously guarded and inaccessible to most. "We think dance is still a pretty elitist art form. It's performed by very few people, and it is watched by very few people. There's a cultural and social aspect to it where it seems elite, intellectual and exclusive, which of course we are aiming to change."
On Friday, four BalletBoyz dancers, Joey Barton, Matthew Sandiford, Ben Knapper and Harry Price will perform at Elephant West, in response to the new painting and music collaboration between Anna Liber Lewis and Keiran Hebden, aka Four Tet. The performance will be in an "informal setting where anything can happen", Nunn and Trevitt reveal. Flowing with the fluid motion of Liber Lewis's brushstrokes and Four Tet's undulating compositions, their movements will be equally inspired by the atmosphere and driven by the energy in the room on the night, where guests are invited to dance too, if they want.
Balletboyz are performing at Elephant West
3-6pm, Saturday 16 March at Elephant West, London
BUY TICKETS