Half a decade ago, Douglas Mandry went travelling through Turkey, doing what photographers tend to do, taking pictures—in this case a series of landscapes—without quite knowing why he was taking them or to what end he might put them in the future.
It was almost a year after his return to Switzerland before he began seriously to contemplate the negatives and the possibilities they offered. The images could have been treated as straight "memory traces", exploiting the medium's vaunted capacity to bear witness to what the person holding the camera has personally witnessed or experienced. Offered in the popular "diaristic" mode, they would provide a reliable record of the photographer's travels; "evidence" of a more traditional photographic sort.
But that isn't the course Mandry decided on. "The possibility (or rather impossibility) of photography to record reality is what interests me the most," he says. "The way I work is in a way made to remind us of the difference between a photograph and what it depicts."
By such interventions the photographs become a means to explore the gap between reality and representation, an exercise extended in his book Equivalences, where, with the assistance of graphic designer Nicolas Polli, he deconstructs those "memory traces" using the process of CMYK offset printing. There is a high level of abstraction about the sequences, something that Mandry underlines with the title of the book, which echoes the name given by Alfred Stieglitz to his 1920s Equivalents series, commonly considered the earliest set of abstract photographs. In Equivalences, we see the original photographs, and then see them again in altered states, with their layers of cyan, magenta, yellow and black variously exposed to view, like geological heatmaps.
"Analogue photography is chemistry, and almost magic in a way"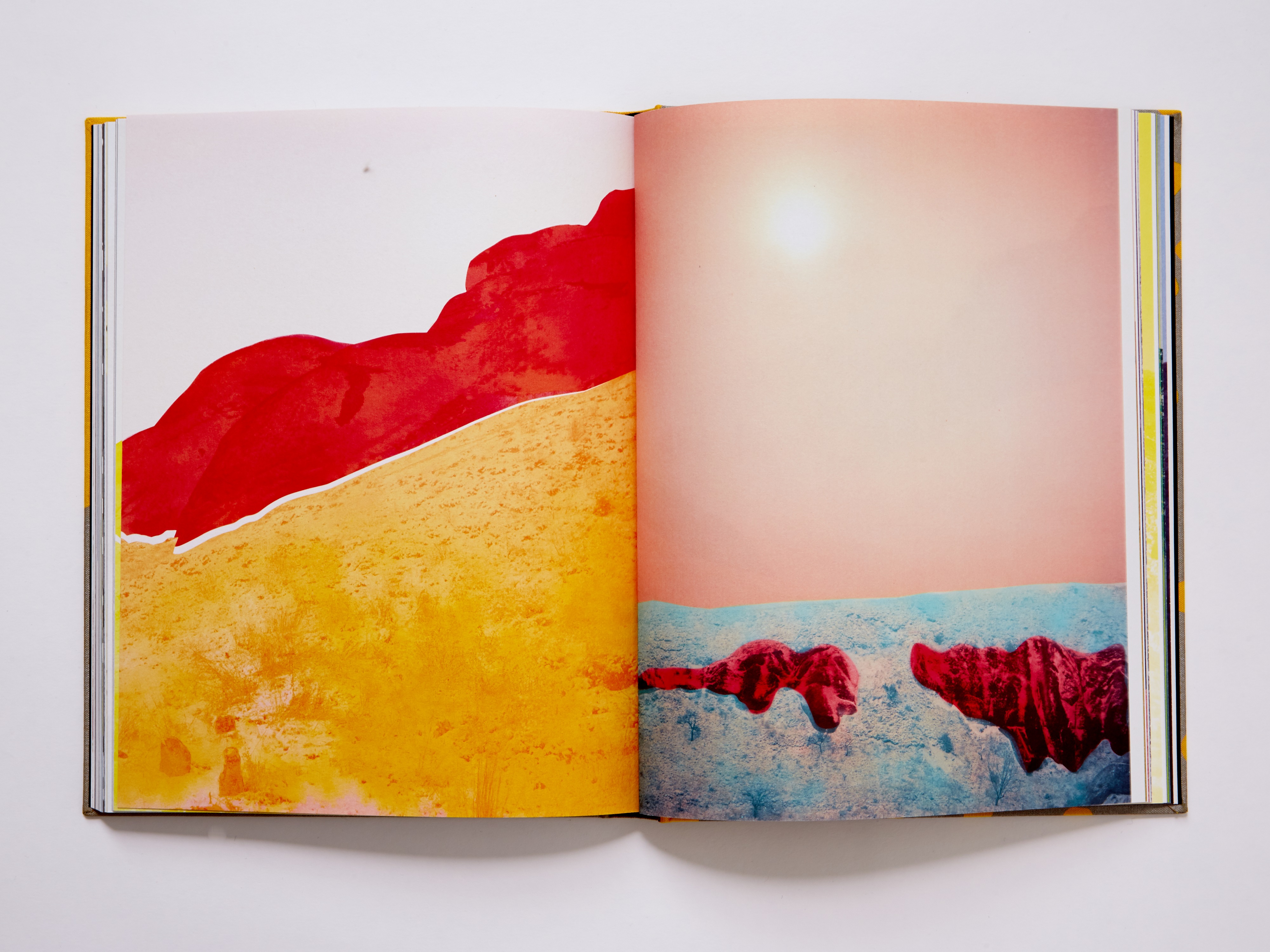 Mandry likes the physicality of analogue photography. "It has some randomness, a sort of loss of control," he says. "It is chemistry, and almost magic in a way." He likes mechanical techniques too, slowly and carefully exploring their value to the photographer. (Perhaps future generations will look back on such experiments and see in them the beginnings of a new movement: slow photography.) If the original pictures are the artist's interpretations of geographical reality, the variants that result from the examination of offset printing's potentialities could be classified as machine-driven reinterpretations of the artist's work.
Playfully, the printer's operations allow new shapes and, in a Stieglitzian manner, equivalences to appear, with the book finally documenting a journey; not a physical one taken through a real, human landscape, but rather a colourful shuttling through more alien, uninhabited climes (there are no humans here), moving between technological exploration and surreal fantasy.