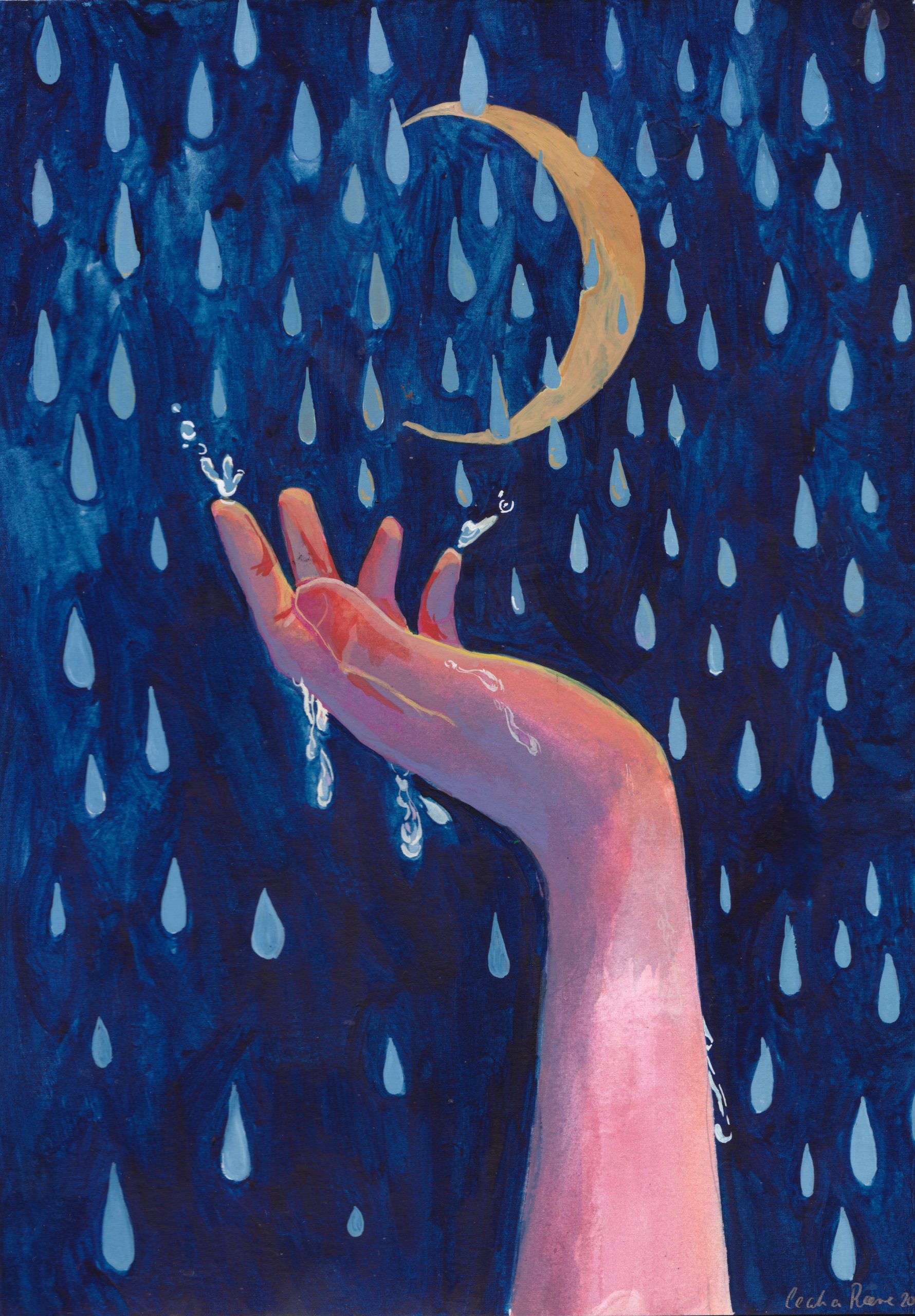 Taking its name from the nectar of the gods, Ambrosia is an online exhibition that explores queer intimacy and love, but also loneliness and isolation. Launched by Purslane, a gallery dedicated to showing early career artists and supporting philanthropic causes, 25% of the sale proceeds go to Mermaids, a charity that supports gender-diverse youth and their families.
In keeping with the charity's name, motifs of water and mythological visions of nature permeate. For instance, Jade Ching-yuk Ng's drawings are filled with folklorish symbolism, while the angular shapes and delicate gradients that fill her scenes are reminiscent of the avant-garde Vorticists (where expressions of movement reigned supreme).
More contemporary allusions are found in Aline Alagem's depictions of amorous embraces, which appear as if collaged on top of a frozen sea. The effect is akin to a computer interface, where tiled windows fragment against the static visuals of a desktop background.
"While many artists look to the wonders of the natural world, the allure of domestic interiors feature too"
Lydia Merrett's paintings also allude to oceanic life, albeit in the form of loosely painted jellyfish, specifically Turritopsis Dohrnii (aka the immortal jellyfish), each one of which, according to the artist, "can hit its own reset button if it gets injured and start again. It lives forever: embodied Ambrosia." These creatures could be mistaken for extraterrestrial beings suspended in the vast blackness of outer space.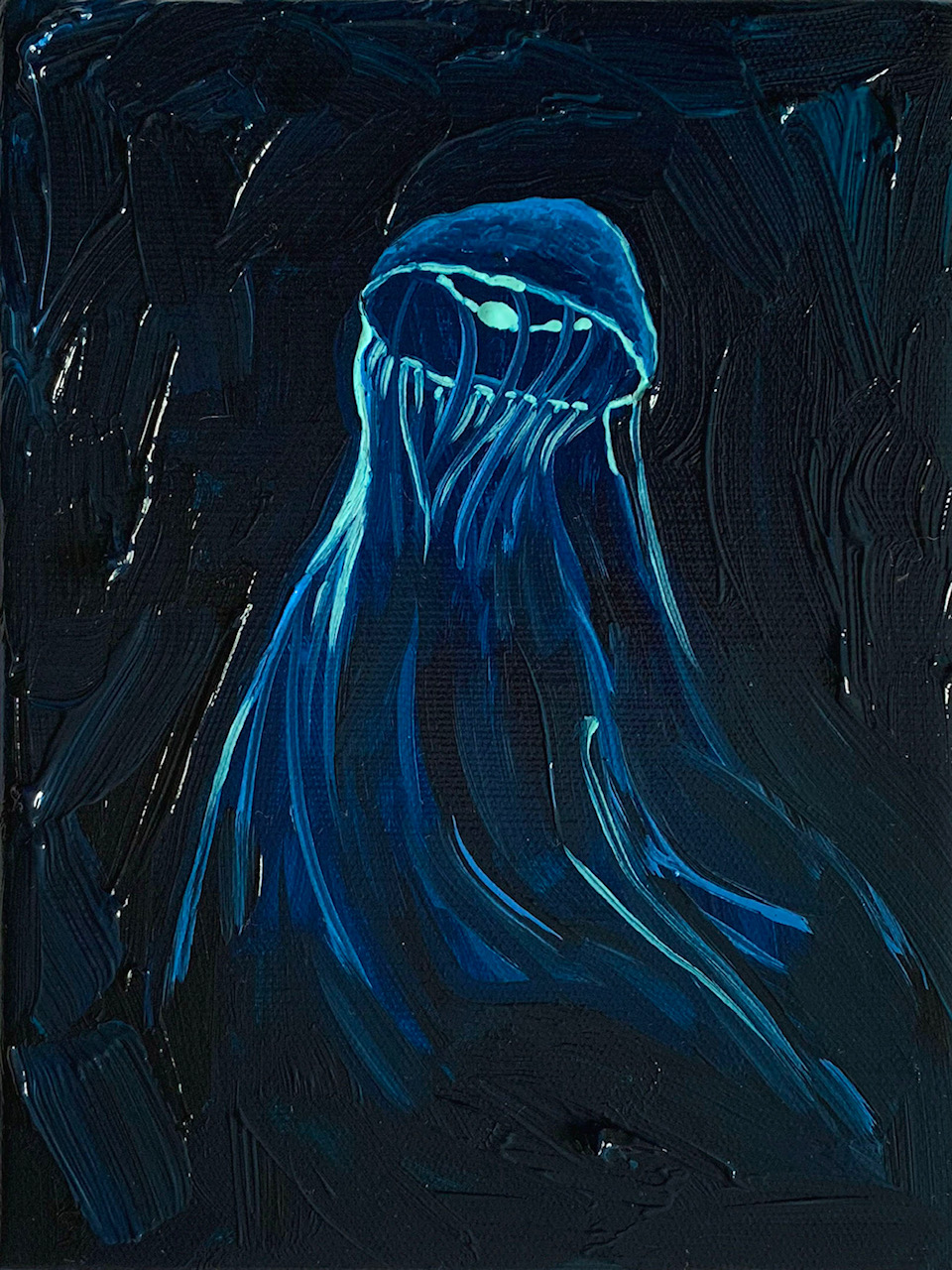 Cecilia Reeve takes on a more obvious consideration of the mythological powers of the galaxy in her painting Does Rain Come From the Moon? A hand appears outstretched towards a crescent moon, adorned with the splash of raindrops depicted against an inky black sky.
While many artists look to the wonders of the natural world, the allure of domestic interiors feature too. Reeve also shows a clandestine view of a figure soaking in a bathtub, while Bobbye Fermie's delicate watercolours consider the nurturing space of the home, either when shared or enjoyed alone. Eleanor May Watson, too, took to chronicling her immediate surroundings during lockdown, looking for 'moments of meaningful coalescence' in a time marked by hardship and isolation.
Holly Black is Elephant's managing editor