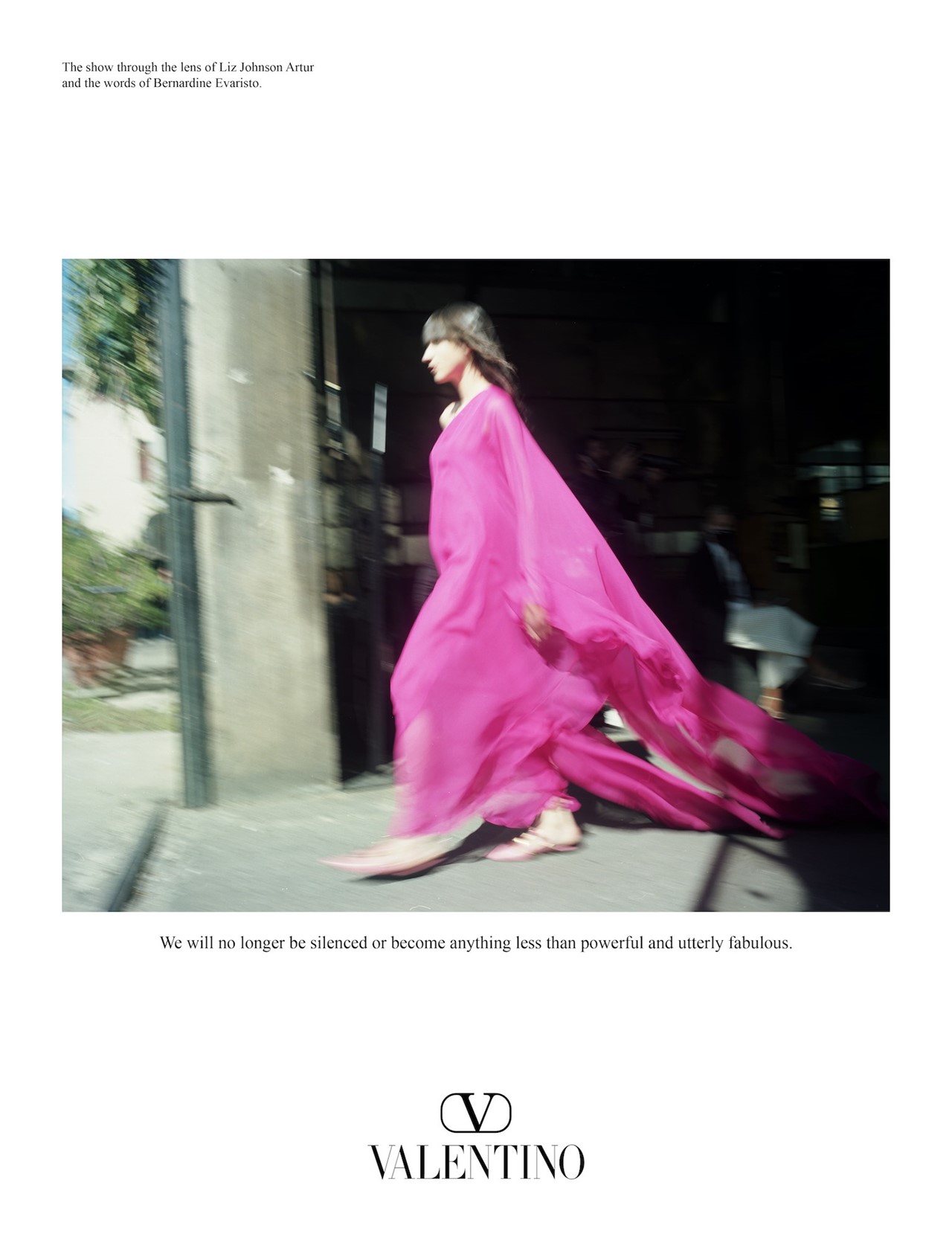 Combining the vision of Valentino creative director Pierpaolo Piccioli with Turner Prize-bursary winner Liz Johnson Artur's images and the writing of novelist Bernardine Evaristo seems like an unusual move for an artistic deep dive into Valentino's Collezione Milano fashion show. Then again, it was no ordinary show…
This new book reveals the strangeness of the show from September 2020 slowly and subtly, as is Artur's way, with a series of images depicting locations and garments in hazy black and white. Face masks—which go on to feature prominently—are first spotted on a man arranging florals before the show, then on models with perfectly groomed hair, on sharp-suited figures hugging, and rows of women in identical short black dresses, standing with regimented precision along a corridor, a healthy metre or more between each of them.
The pandemic (and the safety measures adopted throughout the world) is both normal and oddly surreal at this point. For those who aren't fashion industry insiders, the clash of glamour with health and safety is particularly stark. It highlights a desire to push forwards with things as they were, to celebrate joy and frivolity, but always with the spectre of Covid-19 looming above everything.
"The small texts within the book are determinedly upbeat: 'We are energised, we are ready, the passion within us is radiating out'"
Artur was given full access to the show, from its creation through to its realisation, going behind the scenes with Piccioli and his team at fittings, visiting the brand's workshops, and persuading a security guard from Senegal to model for the book. The brand's values of "identity, diversity, inclusivity" are woven throughout the casting and the imagery, with both being aspects that both Artur and Evaristo wanted to explore.
Evaristo's words—often single sentences which focus on themes of resilience—are interlaced with images throughout the book. In her introductory text, the author writes: "We are living in interesting times where previously marginalised voices are becoming a little more mainstream, and this underpins my texts for the collection." The small texts within the book are determinedly upbeat, including: "We are energised, we are ready, the passion within us is radiating out" and "After centuries of being silenced, we are all leaders, warriors, Amazons, pumped up and ready for war."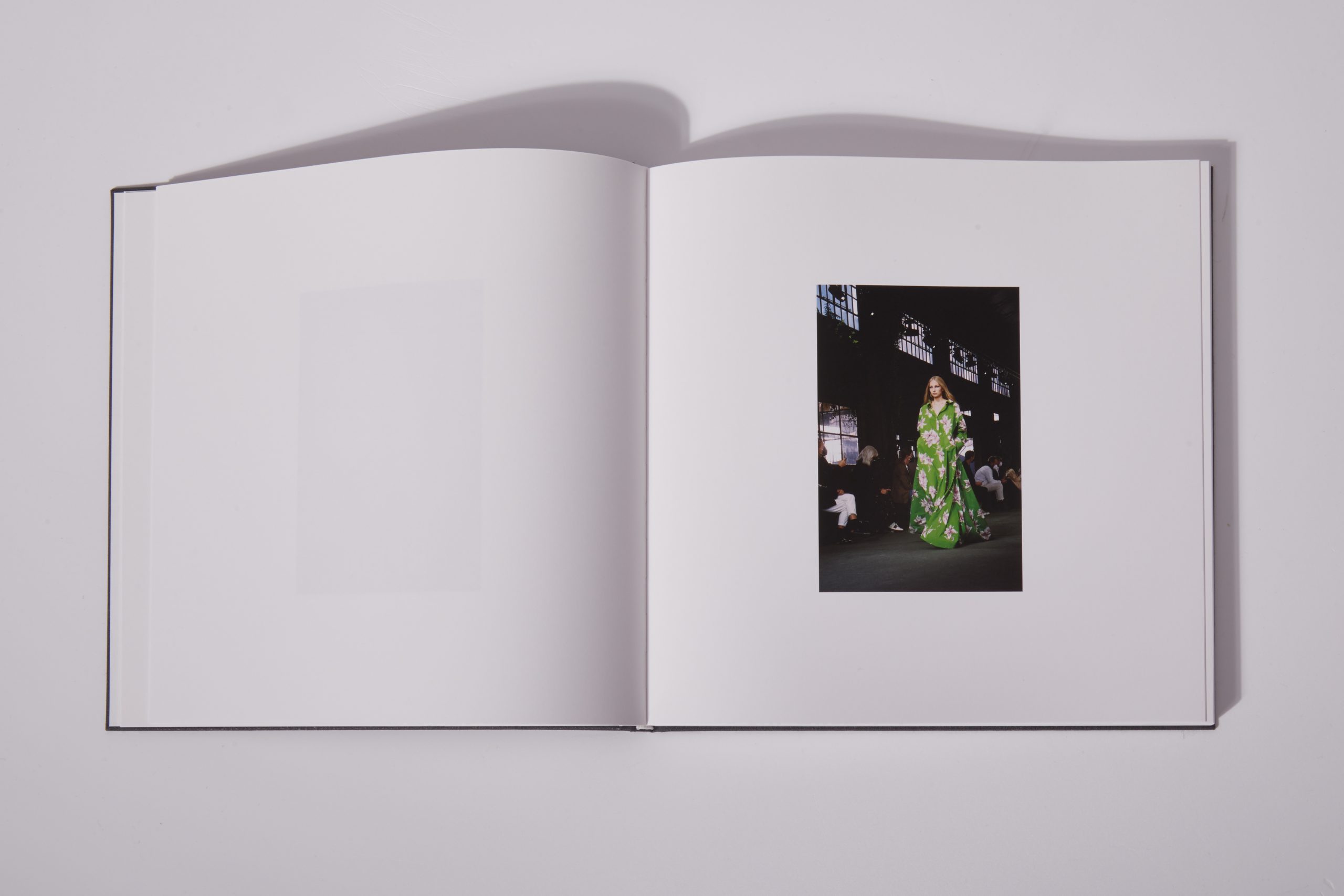 The author and artist had not met before, and Evaristo writes that she was intrigued by  Artur's images. She explains that they "were quite oblique: suggestive of narratives, fragments of ideas, capturing moments, a trace of a character, the hint of something unsaid, a simmering drama. Not what I expected at all."
There is a looseness and freedom to the book that eschews the glossy style typically found in fashion imagery, even when it is snapped behind the scenes. Here, life, hope, glamour, the empty city, and the vast transformation that has happened to many areas of society all mingle. The message resonates far beyond the confines of a single show.
Valentino: Collezione Milano
Published by Rizzoli New York, 22 June
VISIT WEBSITE