In the culture of heightened criticality that we inhabit, audiences are rightly demanding context when appreciating a piece of art; increasingly the public are questioning what values are being affirmed when exhibiting the work of an exploitative person. The age-old question of "can we separate the art from the artist?" rears its ugly head. It seems that only now are museums beginning to recognise that exhibitions are a form of validation not only for the art but for the artist. This year, two major museums cancelled exhibitions by Jon Rafman following allegations of sexual misconduct. The move is significant; until recently there seem to have been few repercussions for artists other than the guillotine of public opinion. 
The art world seems to have its own, often insidious issues when it comes to consent, some of which have been exposed in recent months. Marc Quinn's treatment of his former partner Jenny Bastet is one case that has emerged, in the midst of the controversy over his statue of Black Lives Matter protester, Jen Reid. In 2017, Quinn created numerous sculptures of Bastet, who was his partner at the time. They formed the basis for his exhibition named "All About Love". The pieces are unsettling—fragmented parts of Bastet's body are enclosed within arms (assumed to belong to Quinn) that emerge from behind her. At the time of the exhibition, it was taken for granted that the sculptures were consensual—but renewed context from Bastet puts the artwork in a different light. 
Bastet took to social media to reveal her private struggle with Quinn over the past three years, in which she has battled to see the sculptures he created of her, writing on Instagram: "Marc Quinn objectified my body and continues to do so til this day by refusing to show me sculptures of my naked body…. We have a written agreement in place and the only way to know he has kept to the terms and conditions is to view the sculptures which he has refused to show me… The All About Love sculptures are a symbol of objectification, greed and power." Bastet goes on to accuse Quinn of being an oppressor, claiming that his medium of choice is "performative activism."
View this post on Instagram
"It was taken for granted that the sculptures were consensual—but renewed context puts the artwork in a different light"
Quinn belongs to a lineage of artists who blur the line between consent and exploitation in their art to wield power over their subjects. In a commission slated to be revealed in 2021 for the New York Public Library, Quinn utilises the blood of 10,000 volunteers, half of whom are refugees, to create a "collaborative sculpture consisting of two identical, metric-ton cubes of frozen human blood." The idea is that the blood of the refugees and non-refugees will be indistinguishable, reinforcing the idea that under the skin, we are all the same. 
I can't help questioning whether there was a better way to communicate the same message than siphoning the life force out of displaced peoples. While these donations were consensual, and it is a 'non-profit project' (50 percent of the funds raised go to the International Rescue Committee, and the other 50 is distributed across other refugee organisations), the financing of such projects shouldn't shield Quinn from criticism. He is paid in exposure and stands to gain professionally from these works, unlike Reid, Bastet or any of the unnamed refugees who have participated. 
It continues to be argued that these participants gave their consent; but the idea of giving consent relies on transparency, and as it has become clear from Bastet's account, she was repeatedly kept in the dark about what was happening with her image. Quinn has refused to engage with the debate or to explain his actions, remaining notably silent on his Instagram account, preferring to share photographs of the sky or his shoe.
View this post on Instagram
The artist Jon Rafman had his solo exhibitions at The Hirshhorn Museum and Musée d'art contemporain de Montréal cancelled this year over allegations of abusive behaviour that surfaced via social media. The accounts first appeared online, when editor and artist Anne-Marie Trépanier recalled an encounter in 2014. At the time, she was a student and Rafman invited her to a late-night studio visit. "I really thought I was going to his studio and that we would drink some wine and talk about visual arts and his practice, and that I would learn from this experience" she says. Trépanier recalls being drunk and confused during one of the encounters, to the extent that "I felt like I was hallucinating… You never once asked me if I was into it, if I wanted it, if everything was alright."
Rafman stated, in an email to The Art Newspaper, that the "relationships described were initiated and maintained by both parties". However, his response does not acknowledge the complexity of being a man in a position of power and privilege; this kind of exploitation is complicated and relies on a system that exalts power and suggests that we all have the same choices. It ignores the real, lived experiences and inequalities that allow predators—however incognizant they proclaim themselves to be—to roam free.
"His response does not acknowledge the complexity of being a man in a position of power and privilege"
Earlier this month, Tate severed ties with art patron Anthony D'Offay. This concluded a long relationship with a man who, alongside a history of allegations of sexual harassment, had also been criticised for racist behaviour. A group of women who went public with their stories about D'Offay in 2018, which included alleged instances of groping and forced kissing; the Metropolitan Police confirmed that they were also investigating D'Offay for sending malicious messages. After much hesitation, Tate's renouncement of the art patron was made public. It is an important breakthrough not only for the multiple women who experienced his behaviour firsthand, but for an art world that has long been riddled with whispered stories of abuses of power. 
The traditional dynamic of making art is in itself loaded with the potential for exploitation. There is an unresolved historical debate on the ethics of art making, which goes some way towards explaining why we are still grappling with the conversation about consent. Take any artist whose "legacy" seems to drown out their exploitation and exoticisation of their subjects. Gauguin notably married girls as young as 12, some of whom became the protagonists of his most celebrated works. Add a layer of history, or the guise of genius, and all ills seem to be excused. Not only did these depictions set the bar for a particular representation of women of colour in Western art that has been hard to rid from the European canon, but they instil the idea that an artist has the right to a muse as long as their work is deemed good enough. They are validated and vindicated by the establishment, irrespective of the real relationship they had with their subjects.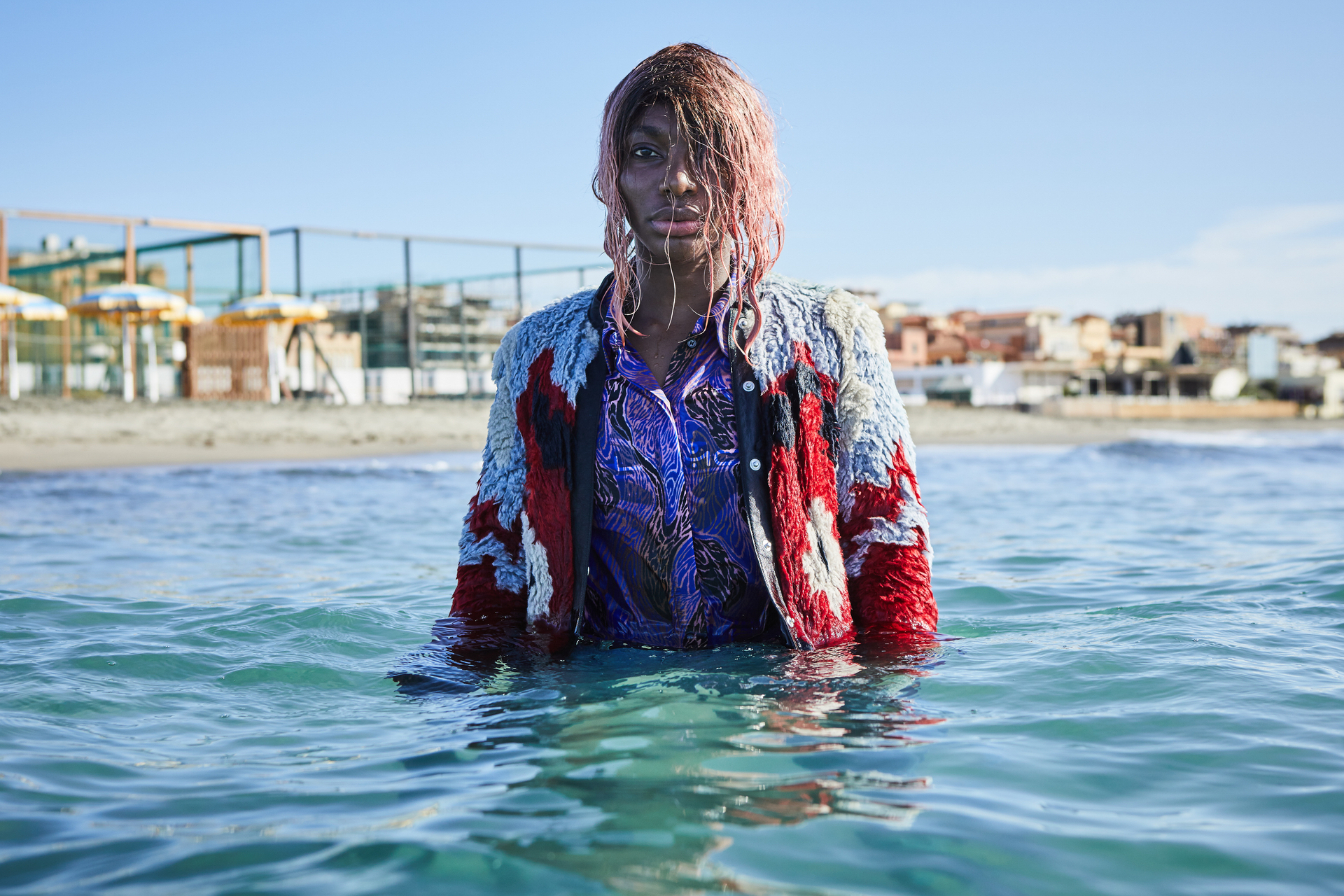 "Add a layer of history, or the guise of genius, and all ills seem to be excused"
Meanwhile, Michaela Coel's recent BBC series I May Destroy You gripped audiences. It espouses narratives on sexuality, gender, addiction, race, assault and call-out culture that are usually skimmed over, revealing just how contentious and nuanced the topic of consent remains in the age of social media activism. Coel has exploded the conversation that was catalysed on Twitter and Instagram by the American activist Tarana Burke and the Me Too Movement, and the subsequent backlash against women who take to social media to out their abusers. In the wake of Coel's magnum opus, the question of consent doesn't look so clear cut. 
So how can we tackle consent in the art world in future? The most effective and immediate actions seem to lie in education. Impressionable young minds should no longer be taught that they ought to be inspired by the work of artists without constructively critiquing their work, as this essentially enables and empowers the power structures that already govern the art world. If students aren't taught to question the conditions under which art is made, then how can the process of art-making advance itself? The relationship between artist and subject needs to be questioned, redefined and evolved by practitioners, critics, curators and collectors, because if public opinion remains the only accountability in response to negligent attitudes towards consent, then little will change.