Master artist-curator Erik Kessels can often be found lurking around flea markets and riffling through dusty and long-forgotten archives. From his colossal mountain made of every image uploaded on Flickr in a single day in 24hrs In Photos (2010) to Album Beauty (2012), his "ode to the vanishing era of the photo album", Kessels—with his eye for the eccentric and intrigue for the ordinary—has relentlessly sought to champion the amateur photograph. And in doing so, he has generated reconsiderations of photography's vernacular and narrative possibilities in an age of overwhelming image inundation.
This drive is perhaps most consistently displayed in his famed photobook series In Almost Every Picture, which has seen fifteen releases to date. For its most recent iteration (#15), Kessels has delved into a Hungarian archive to reveal a haunting story that hints towards someone's infatuation, jealousy and resentment. In fifty-two photographs, the book presents an anonymous man stood alongside various women who have been ruthlessly defaced in black ink. With no backstory and only the photographs to decipher, Kessels's theory is that these scratches were inflicted by the man's wife in her endeavors to erase his ex-girlfriends out of the photographs and, by implication, out of history. A woman who sought a sole ownership over her lover, unmercifully taunting his previous admirers as if to unequivocally declare: "He's mine!"
"Do such acts of deletion truly convince us of an un-happening—a literal erasure of a history as we know it?"
In an age when significant chunks of our social circles are navigated online—and the "block", "unfriend" or "delete" button only a click away—this method of removal strikes us today as strenuous and extreme. In their sheer physicality, these acts of defacement are indelible and there is no "undoing". What's more, unlike the digital realm where deleted content vanishes instantaneously before our very eyes, here the frenzied scribbles remain visible—we can see, and almost feel, their rage.
Yet, that being said, technical differences aside, are there any fundamental differences in the convictions behind such acts, be it a mouse-click or a paint-stroke? Consisting of what are effectively pre-internet "blocks", the collection may resonate with social-media users today. After all, the essential value, as well as appeal, of vernacular photography is its democracy; in entering these photographs, we recognize something of ourselves.
The collection also poses a crucial question: do such acts of deletion truly convince us of an un-happening—a literal erasure of a history as we know it? Or are they more, out of fear, attempts to shun the looming reminders of a distasteful past? The revisions of these personal, historical documents serve as a powerful testament to the pivotal role that visual materials—particularly ephemera conceived of as mementos—play in our remembrances of things past. By the same token, here the process of deletion in turn becomes a means for forgetting.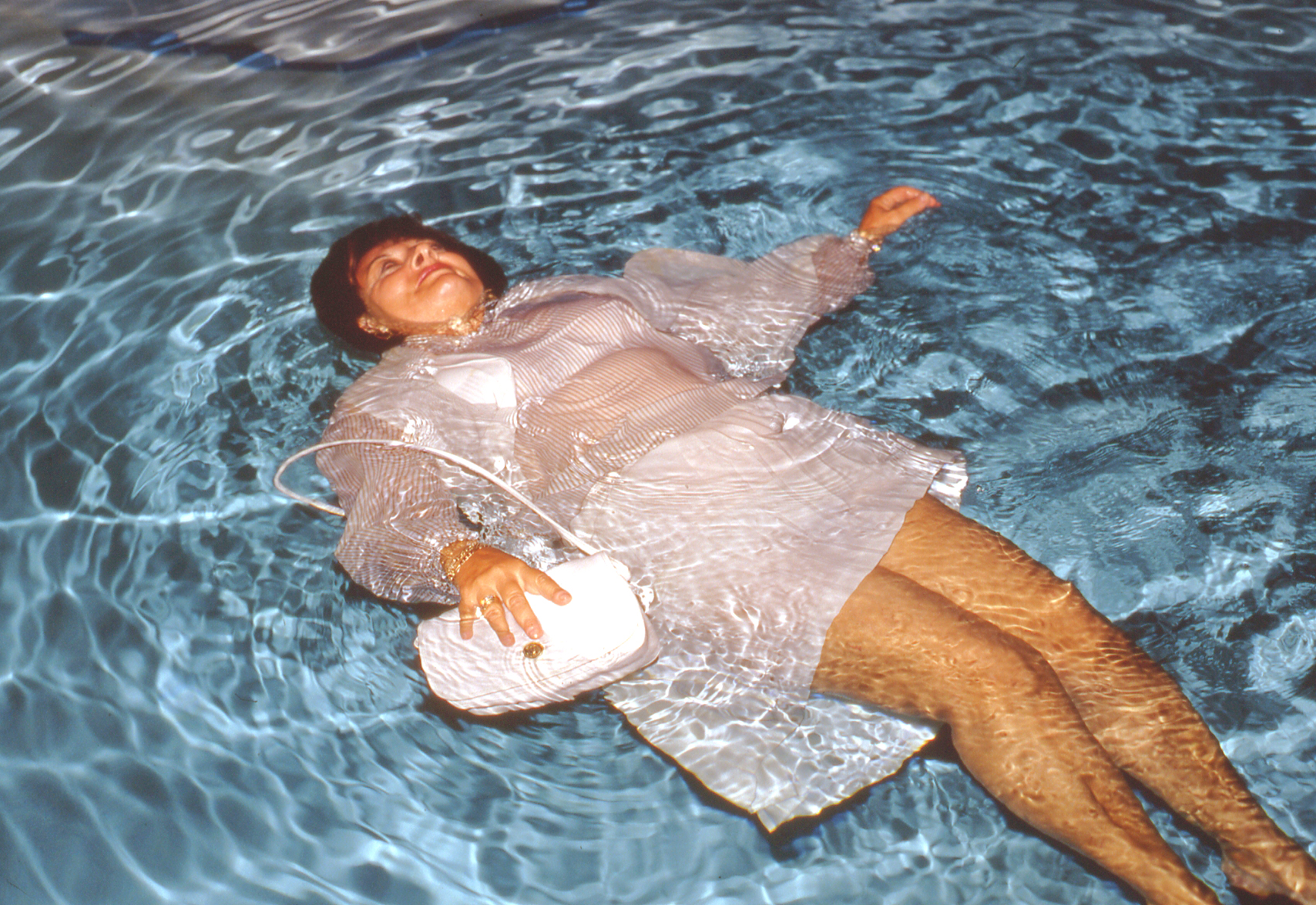 It is the repetitive nature of these photographs—one-by-one amounting to a catalogue of vandalisms—that heightens the book's obsessive, and increasingly hysterical, tenor. Unsurprisingly, obsession, in all its idiosyncratic peculiarities, is a recurring drive that runs throughout Kessels's ongoing book series. In #11, we encounter a man's fetishistic snapping of his wife posing clothed in various bodies of water—from the ocean to the bath-tub—over several decades, and in #8 Kessels publishes images from a popular blog by an amateur Japanese photographer which exhibits his pet rabbit's talent for balancing inanimate objects on its remarkably flat head.
As well as the comical and the absurd, Kessels also has an eye for the deeply poignant. Most moving of all is perhaps #4, a series of photographs of non-identical twins in Barcelona during the 1940s. Paired in coordinated dresses, belts and hairdos, they enjoy their leisurely promenades through the city until an unknown tragedy occurs as the war hits. All of a sudden, two become one, and the sole sister stands alone alongside a gaping absence.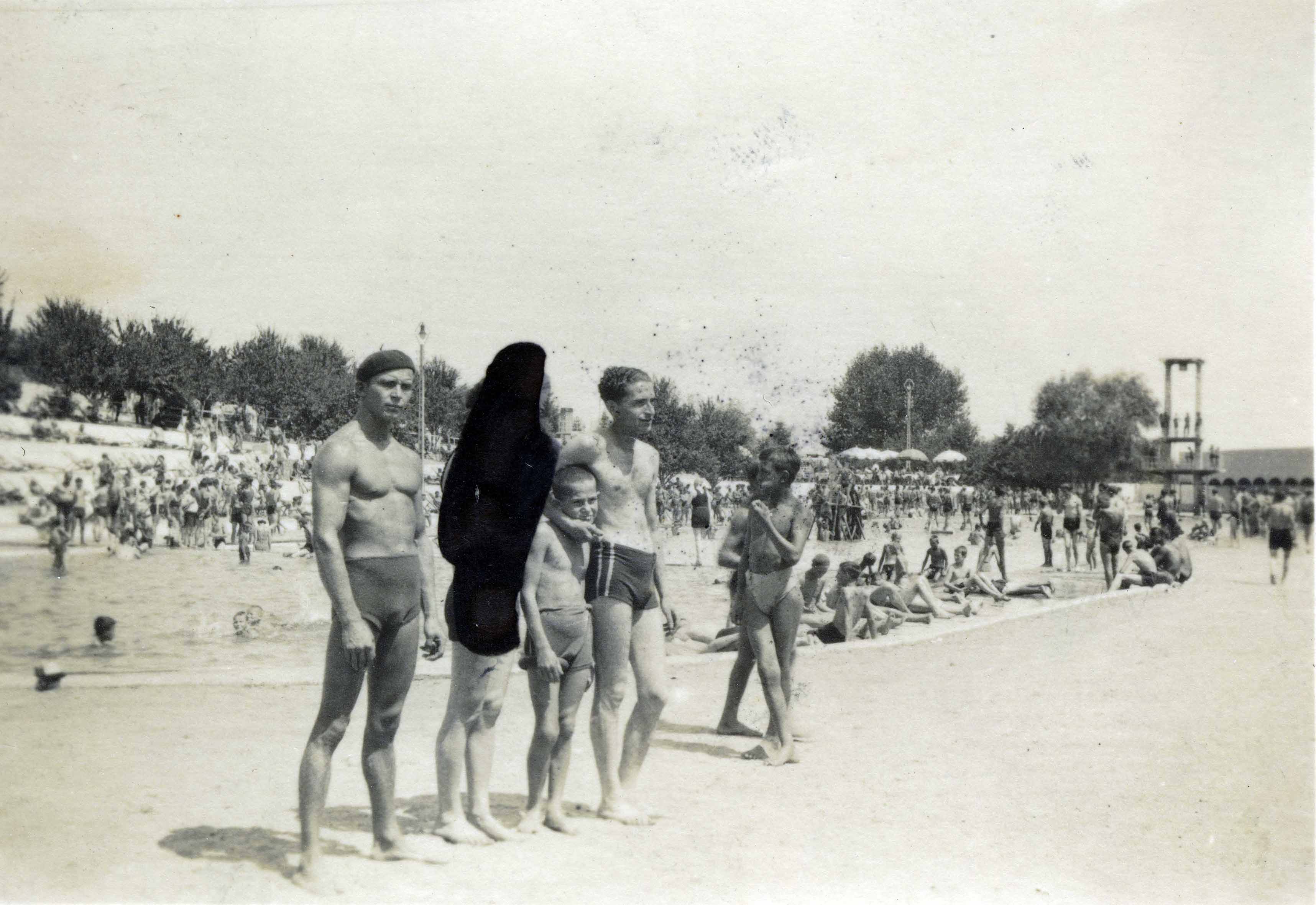 "It is the repetitive nature of these photographs that heightens the book's obsessive, and increasingly hysterical, tenor."
By rescuing and recontextualizing salvaged photographs, Kessels breathes new life into images which were never intended to be curated in book form, let alone seen by the public eye. If anything, were it not for Kessels's tenacity and craze for the vernacular, these collections would be gathering dust in some obscure and faraway place. Strung together, the images are transformed to bear certain narratives, albeit loose, subjective and open-ended ones. After all, as photographs are ultimately ambiguous in nature, their stories inevitably carry an air of mystery—and not least, the story of the scribbled-out women of the Horus Archive.
While these marks may have very well been borne out of a wife's intense jealousy and infatuation for her lover, maybe they were provoked by a bitter breakup. In fact, who is to say they weren't the work of a disapproving parent or even a secret admirer? Kessels invites these speculations, and the book's refusal to offer any answers is where its allure lies. With endless potential narratives to be dreamt up by our fanciful imaginations, the only thing we can perhaps be truly certain of is the censor's conviction, compulsion and unsparing cruelty. Once we have given ourselves up to our fair share of fantasizing, we can wait with eager anticipation for the Dutchman's next flea market find.
All images courtesy Erik Kessels and KesselsKramer
Eric Kessels, In Almost Every Picture #15
Published by KesselsKramer
BUY NOW