What does healing mean to you? While working on our ten-year anniversary issue—which is self-care themed and touches on notions of healing and wellness—we found that understandings of these terms vary massively from person to person. "Healing", "self-care" and "wellness" are heavily loaded, yet they are often simplified and discussed interchangeably.
While some artists and writers in the issue highlighted the exploitation of those in most need of care by the wellness industry—a means to cash in on others' pain with ever-changing trends—others referenced the necessity for these alternative means of taking care of ourselves in response to high medical fees in some parts of the world; increased awareness of the need to responsibly manage mental health issues; and rising levels of personal and shared anxiety caused by an ever more digital world.
While not everyone can agree on the ethics of the wellness and healing communities as they stand, there is a pretty resounding acknowledgment of the context within which these trends are booming—social media is causing stress and pressure, political times are turbulent and bleak, and finding a place to escape it all is becoming increasingly more difficult.
Becca Pelly-Fry, curator of Welcome Home—our current exhibition at Elephant West—created the format of the show as a response to this current climate. For the exhibition, she created a simple premise for artists to design a room for a home in the future. In doing so, they took into consideration how the outside world is changing—for example, David Rickard's bedroom design, which protects its inhabitants from electromagnetic waves—and considered the way we treat our domestic spaces currently—such as Baum & Leahy's Host, a "microflora pharmaroom", which responds to the killing of microbiomes within our homes and bodies.
This Sunday, we celebrate the end of the show with a Healing Day, inviting artists and practitioners—including Baum & Leahy—to explore these ideas further through activities and workshops. "It's a journey of hope," says artist Candida Powell-Williams, a London-based artist who is taking part in the event, when I ask what she associates with the word "healing". "I believe that there are alternative ways of perceiving the world that are healing. They don't make sense of things (in a post-Enlightenment way), but they help us to be less anxious about trying to make sense of or control everything."
"I believe that there are alternative ways of perceiving the world that are healing"
This Sunday, the artist will be offering tarot readings using her own deck of cards. "The act of interpreting the cards presents the relationship between storytelling, action and belief," she tells me. "It's a project I've been doing for the past few years, exploring tarot's cultural heritage and its potential as a conduit for meditative thinking and as a tool to navigate uncertainty and anxiety."
Adam Faramawy, Skin Flick, 2019. Video (production still), 13 minutes 14 seconds
Not all of the artists see healing as such a simply positive thing—referencing the entangled relationship between notions of wellness, healing and self-care that cross over into cynical and commercial business. "I don't know if I feel fully at ease with the idea of someone else guiding my healing process," shares Adham Faramawy, "and I definitely don't feel comfortable with the burgeoning wellness industry, so I'm playing with that suspicion and ambivalence to make a work that tangles me up in the processes I don't trust." Faramawy's work spans video and performance, and he will be leading a meditation on the day, "kind of telling a story that directs people's attention to their breathing, and to different parts of their body and their environment, through analogies and images to build a narrative."
"In late-Capitalism 'self-care' can offer something vital"
Pelly-Fry herself is a reiki healer as well as a curator, and the event offers a unique opportunity to bring together two worlds that she has connected with greatly over the years—combining artists and practitioners who engage with this complex subject from both sceptical and optimistic viewpoints. As well as programming the event, Pelly-Fry will be on hand to offer fifteen-minute reiki sessions throughout the day. "As the broad theme of the exhibition is seeing the home as a place of sanctuary, we thought it would be nice to celebrate this in a physical and interactive way, especially at the end of Frieze Week in London, which is always exhausting," she tells me.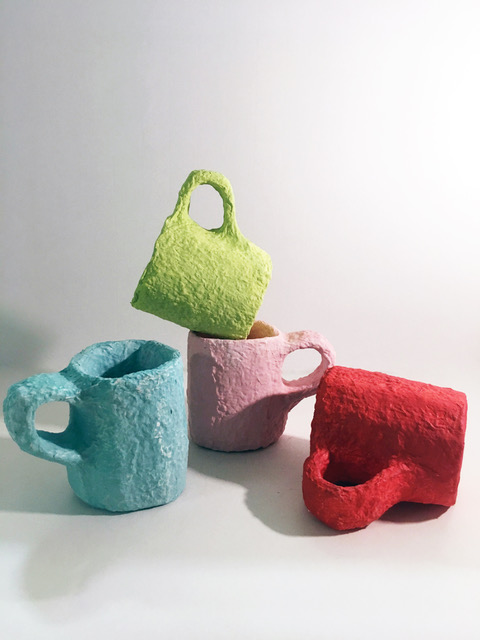 It feels refreshing to explore notions of self-care and healing, specifically within the art world, at the end of one of its most frantic weeks. Art fairs certainly encourage a desire to overstretch oneself, and they fuel a distinctly potent sense of FOMO that keeps gallerists, artists and collectors zipping all over town to down more champagne and be seen at yet another event. It can feel, at times, as though there is no let-up within the art bubble, and the guilt that often stops us taking a moment to do nothing—something that applies outside of the art world too—is ever-pressing.
"In late-Capitalism 'self-care' can offer something vital," says Alicia Radage. "We need to take from it what is positive and works for us whilst resisting extremity; a philosophy that has transformational potential runs the risk of becoming a religion… I feel as a society we are very disconnected from our intuitive creative processes: 'healing' can be a way to find our way back to them."
For the Healing Day, Radage will "be working exclusively with Womxn to conjure protective and empowering statements through writing. We'll be writing with my homemade ink which is made out of my burnt hair."
"Healing to me is simply finding time to spend with loved ones or yourself doing something you enjoy"
Emmely Elgersma at work on her Elephant Lab residency
Of course, in opposition to the frenzy that is fuelled by the business end of the art world, the act of making can be seen as healing in itself, a way for the maker to engage with something physical and switch off some of the background noise. "As a ceramist by trade I wanted to share the calmness I experience in the studio whilst surrounded by ceramics," says Emmely Elgersma, who recently completed a residency at Elephant West and will be holding a workshop at the event on Sunday. "I have made a series of papier-mâché mugs that I am inviting participants to customize and take home with them."
For Elgersma, healing does not need to be complicated or expensive. "Healing to me is simply finding time to spend with loved ones or yourself doing something you enjoy. City life, in particular, is so fast-paced. I try and make sure I walk at least an hour and a half a day to give myself a break and to stop the candle burning at both ends…"
See below for the full programme:
11am–midday: Mindful yoga session led by Charlotte Goodhew
12.30–5pm: Drop-in workshops and activities, listed here.
Tarot readings given by artist Candida Powell-Williams, using her own reimagined seventy-eight-card deck
Fifteen-minute Reiki healing sessions with curator Becca Pelly-Fry
"Healing the Home" writing workshop with Alicia Radage
Paper maché mug painting with expert cup decorator and artist Emmely Elgersma
Somatic meditation guided by artist and performer Adham Faramawy
Closing "Microbial meditation" ritual led by artists Baum & Leahy, to balance the space's many different energies in a special collective meditative moment
Welcome Home: Healing Day
11am-5pm, Sunday 6 October at Elephant West, London
BOOK TICKETS