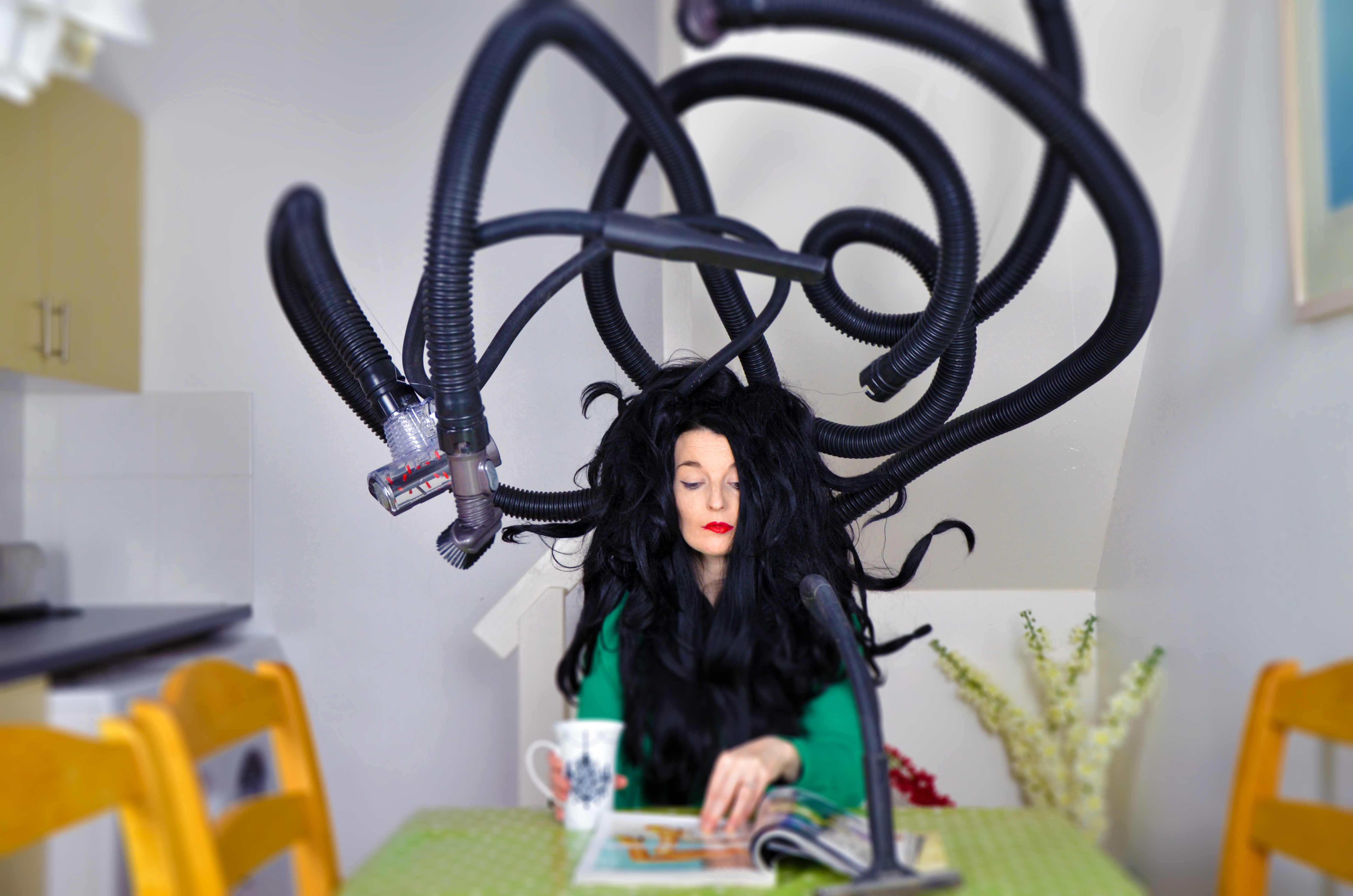 In an increasingly digital world, do our homes provide the level of solitude and protection that they once did? A space that previously offered a departure from the stresses of everyday life, the home now contains technological gadgets that bring the world to us, even when we're tucked up in bed. The speed of urban life and the proximity within which many of us live to one another can also create the feeling that we're never alone. With this in mind, our next exhibition at Elephant West invites a group of young artists to reimagine the sacred arena of the home—suggesting reinventions of rooms we already have in our domestic spaces and, in some cases, creating entirely new ones.
"A year or so ago I read both of Yuval Noah Harari's books, Sapiens and Homo Deus, which give a sweeping overview of the role of humans on planet Earth from a wide range of perspectives," Becca Pelly-Fry, curator of Welcome Home: A Speculation on Living Spaces, tells me. "There are some quite extraordinary and mind-blowing facts within the first book, and some fairly terrifying predictions for the future in the second. It got me thinking about the ways in which we live now, how that's changed dramatically in the last few decades and how fast it is likely to continue changing in the next handful of years."
Within this new and ever-evolving landscape, the home seemed like a good point of focus. "Home is such a loaded word­—it is often associated with feelings of safety and security, both physical and psychological, but it is increasingly becoming a contested space as we face population explosion in urban areas, leading to housing crises and global migration," says Pelly-Fry. "I was interested to see how a group of contemporary artists and designers would approach this subject, if given an imagined scenario of creating a room in a future home… What would the issues they felt most concerned about be, and how would they address them constructively?"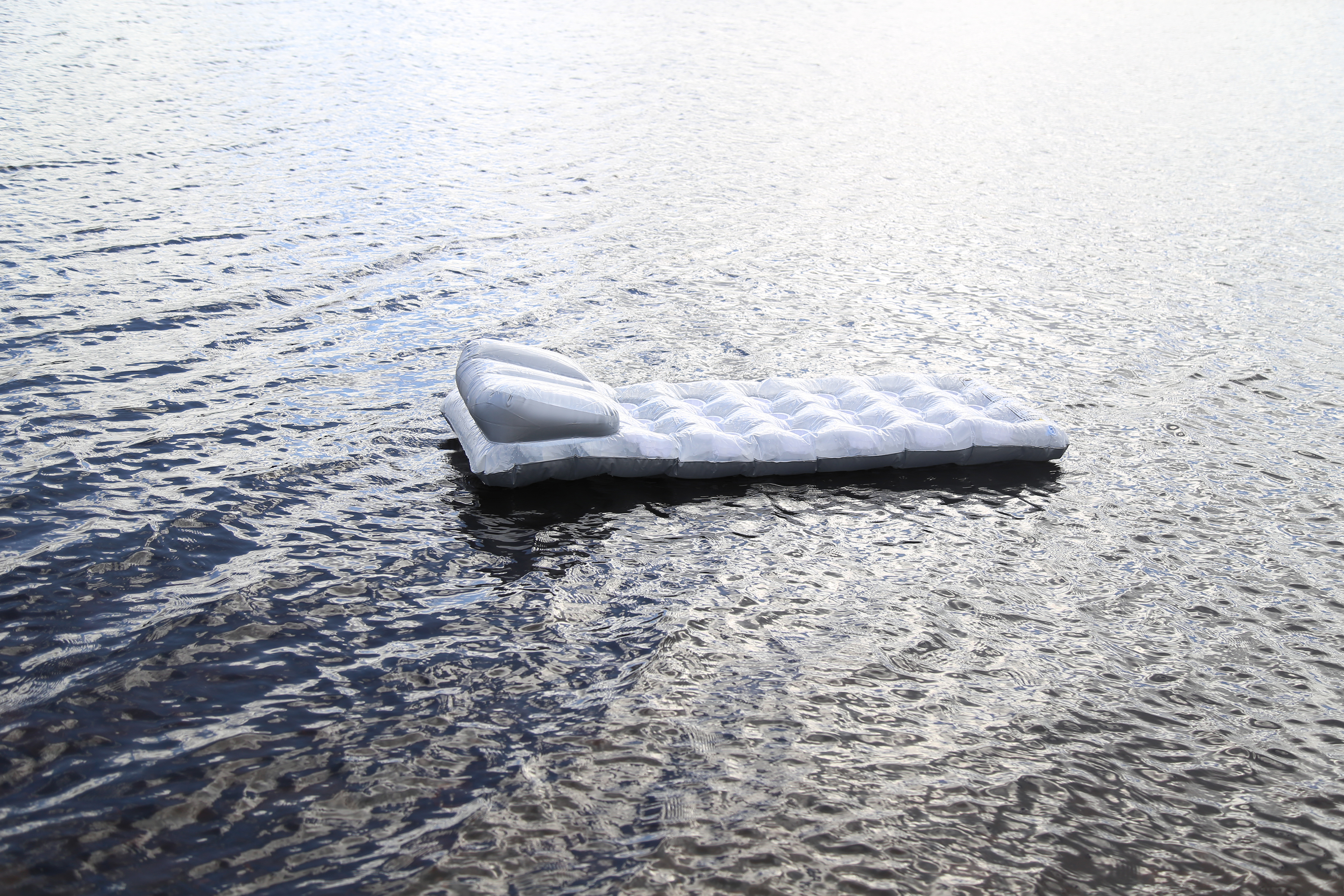 One artist, New Zealand-born David Rickard, has taken on the classic bedroom format, looking at ways of shielding its inhabitant from the digital world. "It's the place where we spend the largest portion of our lives and typically a private room, the opposite of a gallery space like Elephant West," Rickard tells me. "However, this contradiction between private and public is also relevant to our own homes, as technology increasingly blurs the boundaries of private space. So the work I'm making for Elephant West combines installation and film to consider what our bedrooms might be like in the future."
"Home is such a loaded word­—it is often associated with feelings of safety and security, both physical and psychological"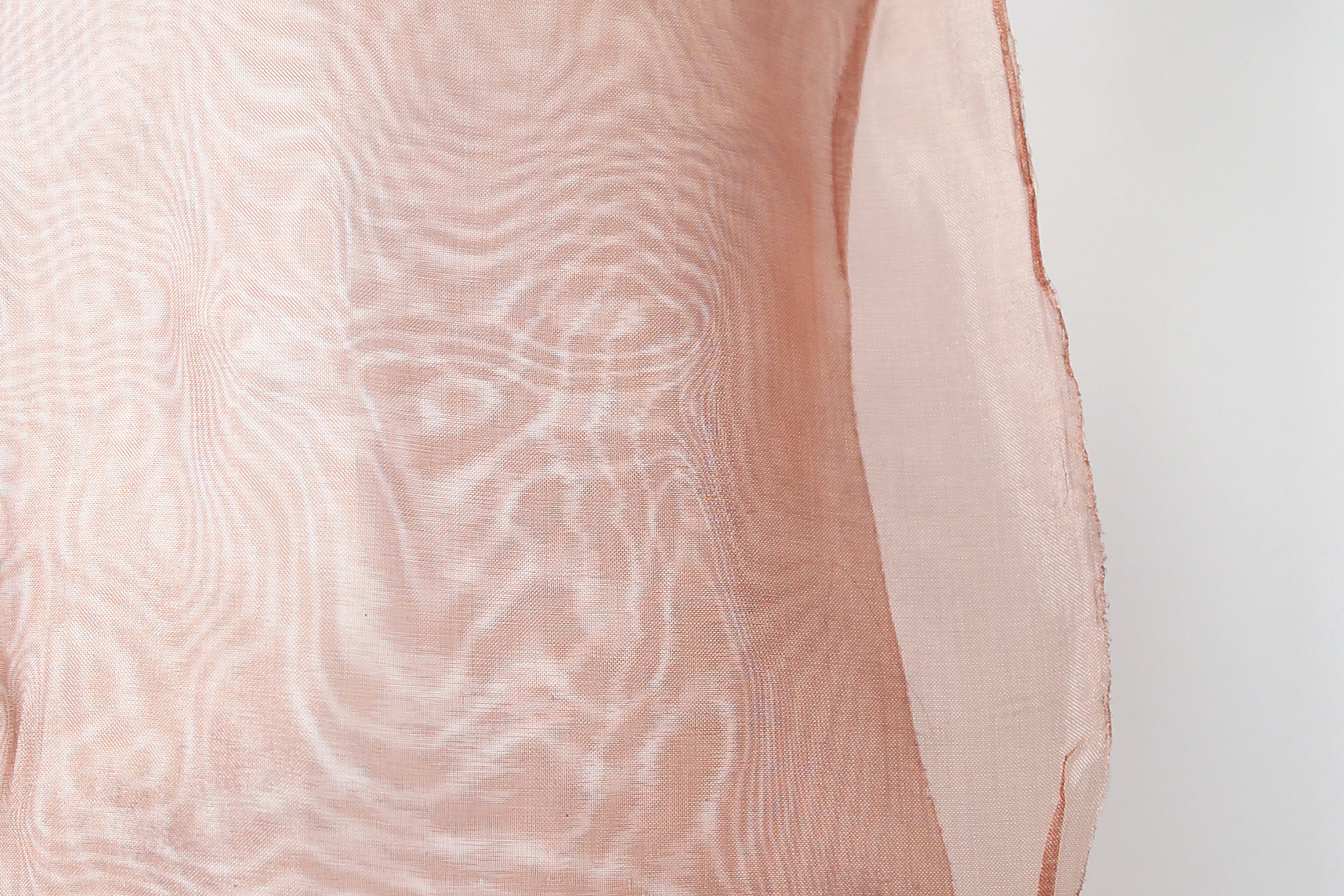 "To form privacy from wireless data I've been looking into the work of the English scientist Michael Faraday, who designed ways of blocking electromagnetic fields," he continues, "however these mesh screens are actually see-through, so there's a strange reversal between opacity and transparency. I'm also looking into memory foam, this soft material that's typically hidden below covers, designed for comfort it also leaves temporary traces of the bodies it supports."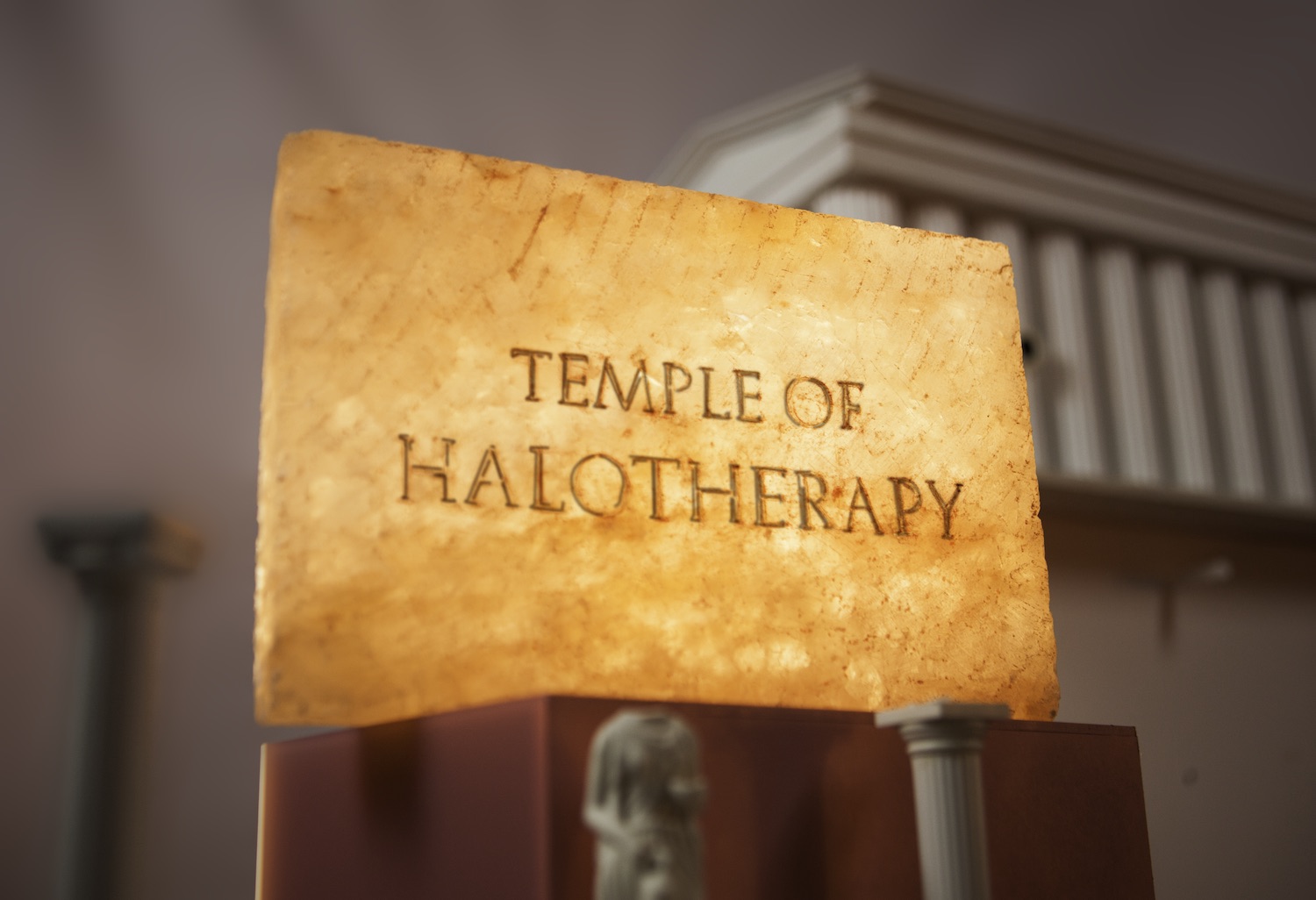 On the more obscure end of things, London-based food and art partnership Bompas & Parr are creating a "halotherapy" room that exudes wellbeing in the form of a rococo salt cave. Guests will be invited to step inside and feel the healing benefits of the salt—as inspired by the naturally occurring salt caverns that monks and sages would retire to for spiritual retreats. It has been suggested that crystal rock salt is a natural ionizer, improving the quality of the air around it. Think a sauna in your basement is plush? Bompas & Parr's salt cave provides a more out-there "vision of the future of immersive wellness".
Baum and Leahy, Host, 2019
Amanda Baum and Rose Leahy look well into the future with their work, imagining a "microbiome pharmaroom" for 2068. The pair explore the overuse of antibiotics and cleaning products—working closely with scientists and other experts in the field—which could lead to a mass-microscopic disappearance. "As humans, we are host and home to a multitude of microorganisms—the human microbiota, a personal microbial ecology that exists around and within everyone," the artists tell me.
"Similarly, every home hosts its own microbiota, billions of organisms that share each house with those animals living in it. Whilst being historically feared, these germs play a vital role in shaping our lives and health in myriad ways. Despite popular belief, a home with diverse microbial inhabitants is a healthy environment for humans to reside in. Currently, increasingly sanitized domestic spaces are leading to what is being recognized as 'the silent microbiome crisis', where loss of diverse microbial communities are putting our overall health at risk."
There will also be a screening of Aideen Barry's performative film Not to be Known or Named, in which household items take on their own power—at one point we see the artist's legs kicking from the washing machine, at another, vacuum cleaner hoses sprout Medusa-like from behind her head, and she utilizes them as clumsy hands.
Above: Marisa Adesman and Christian Ruiz Berman, The Ballad of Yesterday, Today and Tomorrow, 2019; Below: Marisa Adesman and Christian Berman
Finally, artist duo Marisa Adesman and Christian Ruiz Berman have created a film together, which is centred around the idea of the dining room. Here, the dinner table is combined with notions of entrapment—along the way touching on ideas of sexuality, feminist philosophy, evil and morality. "The women in the film must join forces in order to escape their parallel universe and become self-realized," say the artists. "The semi-satirical character vignettes that riff on YouTube tutorials and Instagram personalities are contrasted with an original poem that follows the challenges that each woman faces on her path to becoming more self-aware."
"Despite popular belief, a home with diverse microbial inhabitants is a healthy environment for humans to reside in"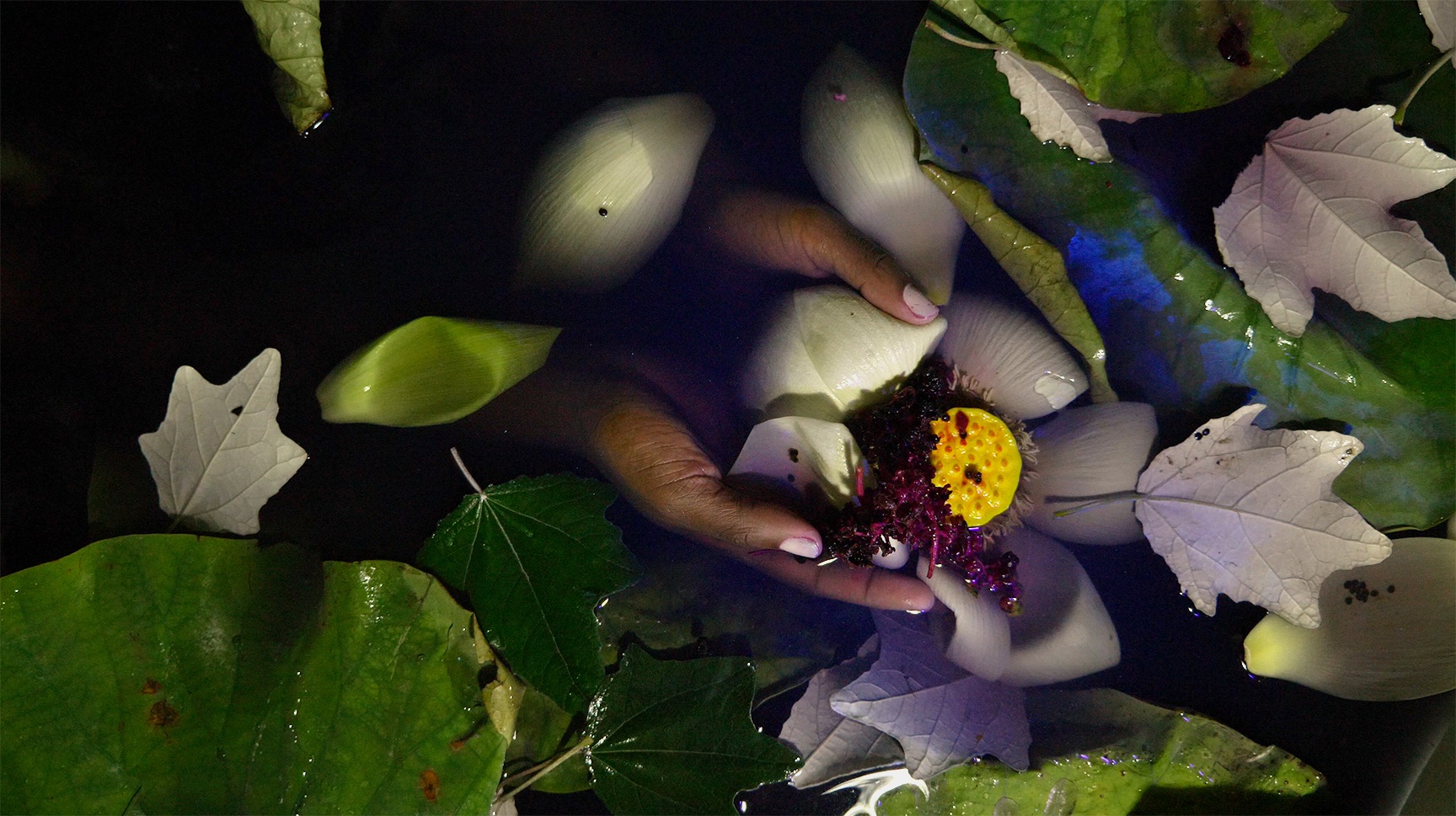 "Interestingly, the overwhelming response to the brief from the participating artists was one of creating sanctuary," notes Pelly-Fry, "of home as a space to heal and reconnect with our natural selves, away from the digital and technological environment we are saturated with every day. The idea of the exhibition is to create a series of interesting encounters with ideas and experiences that trigger memories, pose questions or propose possible solutions (albeit experimental ones) for our future on Earth."
As well as the installation-based exhibition, which will provide many interactive moments for visitors, we will be closing the event with a Healing Day on Sunday 6 October at the end of Frieze week. Featuring a mix of artists and wellness practitioners, the day will offer moments of self-care and explorations of what it really means to engage with our wellbeing. Of course, for visitors to Frieze London, it will offer a much-needed respite from the madness.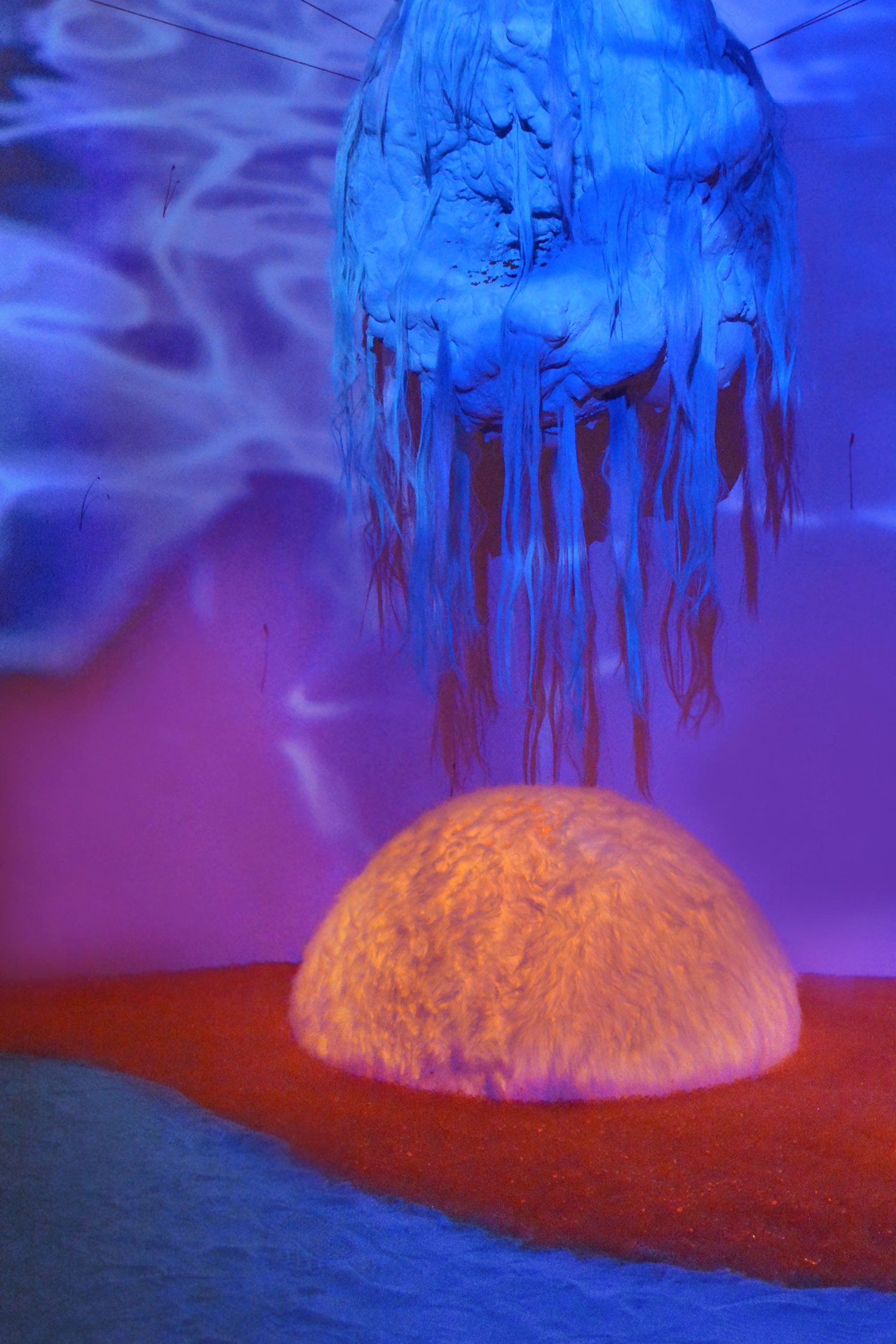 "As the broad theme of the exhibition is seeing the home as a place of sanctuary, we thought it would be nice to celebrate this in a physical and interactive way, especially at the end of Frieze Week in London, which is always exhausting," says Pelly-Fry. "We wanted to offer a final chance for audiences to see the show, with the added bonus of healing experiences such as yoga, meditation, tarot readings and creative workshops by a range of artists we love. I am also a Reiki healer myself, so this is the perfect opportunity for me to bring my curating and my Reiki practice together into the same space; I will be offering fifteen-minute mini-healing sessions throughout the afternoon—come early to sign up!"
Welcome Home: A Speculation on Living Spaces
From 6 September to 6 October at Elephant West, London
VISIT WEBSITE