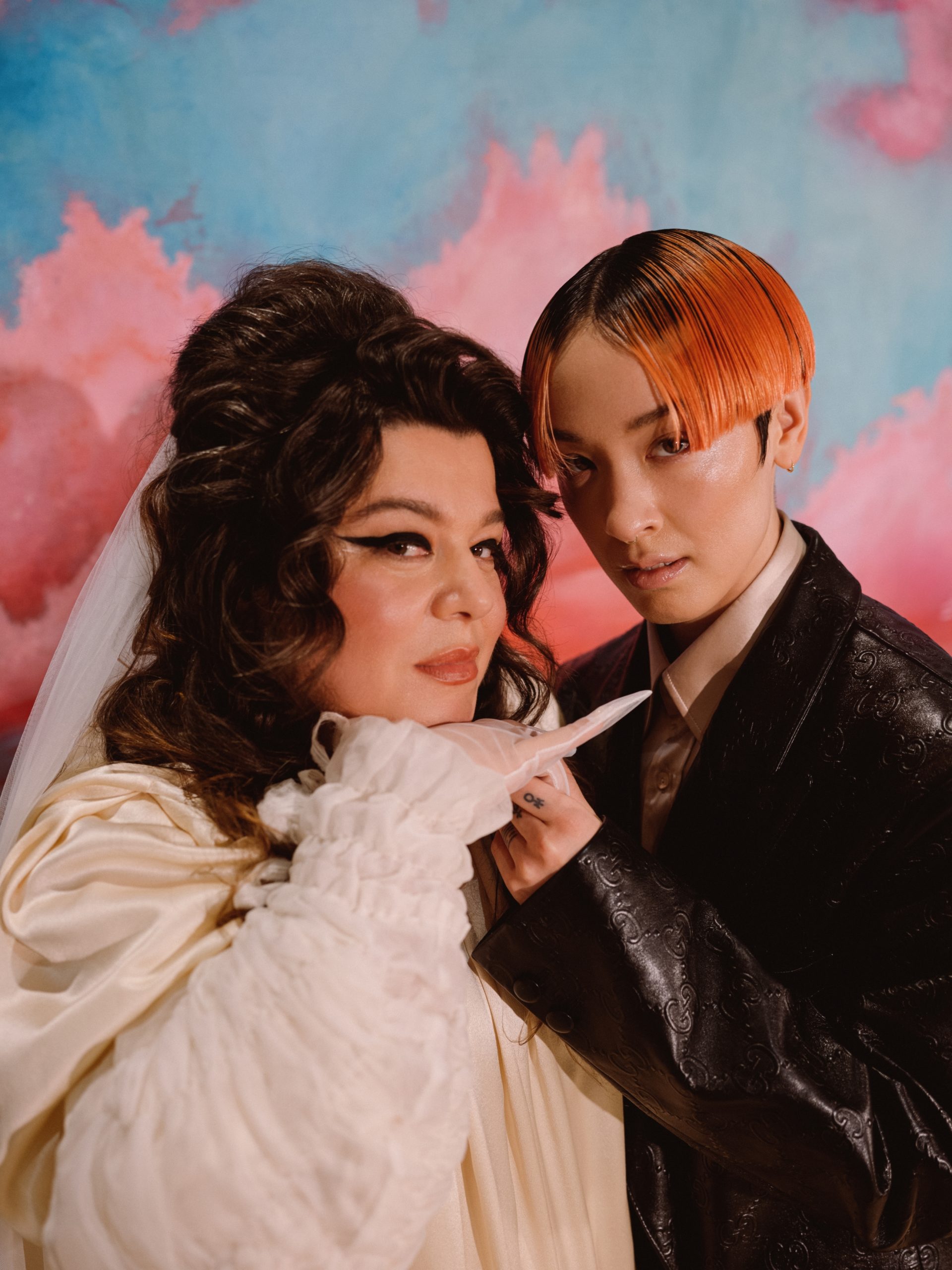 Collaboration is key for Hidhir Badaruddin. The Singaporean photographer, who shot Sin Wai Kin and Tai Shani for Elephant's Spring Summer 2022 issue, is not a fan of ego, preferring to create an atmosphere of ease on his shoots. "Whatever the brief is, I want to make it fun!" he explains. "I have worked mainly in the fashion world, and there is a tradition that the photographer is extremely serious. I prefer to work hard but stay lighthearted."
This has stood him in good stead for a portfolio that includes musicians such as Shygirl, Carrie Stacks and Joy Crookes, all of whom appear relaxed and confident in Badaruddin's images. They are seen bathed in the soft and dreamy ambience that he is known for, in spaces that appear devoid of any definitive sense of place or time. "There is a conversation happening both in front of and behind the camera," he says, while adding that, "it is crucial for me that the subject is comfortable with what they are stepping into."
For Elephant, this meant discussing the concept of Sin Wai Kin and Tai Shani's 'wedding day' shoot with the artists ahead of time, and getting under the skin of what super-camp yet subversive nuptials might look like. Undoubtedly, Badaruddin's ongoing personal project Younglawa (a hybrid of English and Malay words meaning "that is beautiful") informed the process. This intimate vision of a "new version of Asian masculinity" was his final major project while studying at London College of Fashion, and focuses on breaking down stereotypes and gendered expectations. "I want to show a different side to all of these preconceptions, as seen through my eyes," he says.
"In the fashion world, the photographer is extremely serious. I prefer to work hard but stay lighthearted"
Along with Elephant, other high-profile commissions have included a feature in the recently revamped Vogue India, where, as Badaruddin puts it, "there is a renewed emphasis on showcasing a much more diverse range of creatives." In his opinion, while the world of photography (be it fashion or otherwise) has focused on representation in front of the camera in recent years, there is still a lot of work to be done behind the scenes.
"There is a conversation happening both in front of and behind the camera"
"As a queer Asian photographer, I often find that people assume I am an assistant or intern when I arrive at a shoot, because I don't fit the archetype of the straight, white, male," he says. Unsurprisingly, he attests that working with individuals from all different backgrounds and experiences is essential to creating something dynamic and new. "We need to see greater diversity across the whole team, from makeup artists to stylists," he says. "That kind of representation is still a work in progress."
Holly Black is Elephant's managing editor