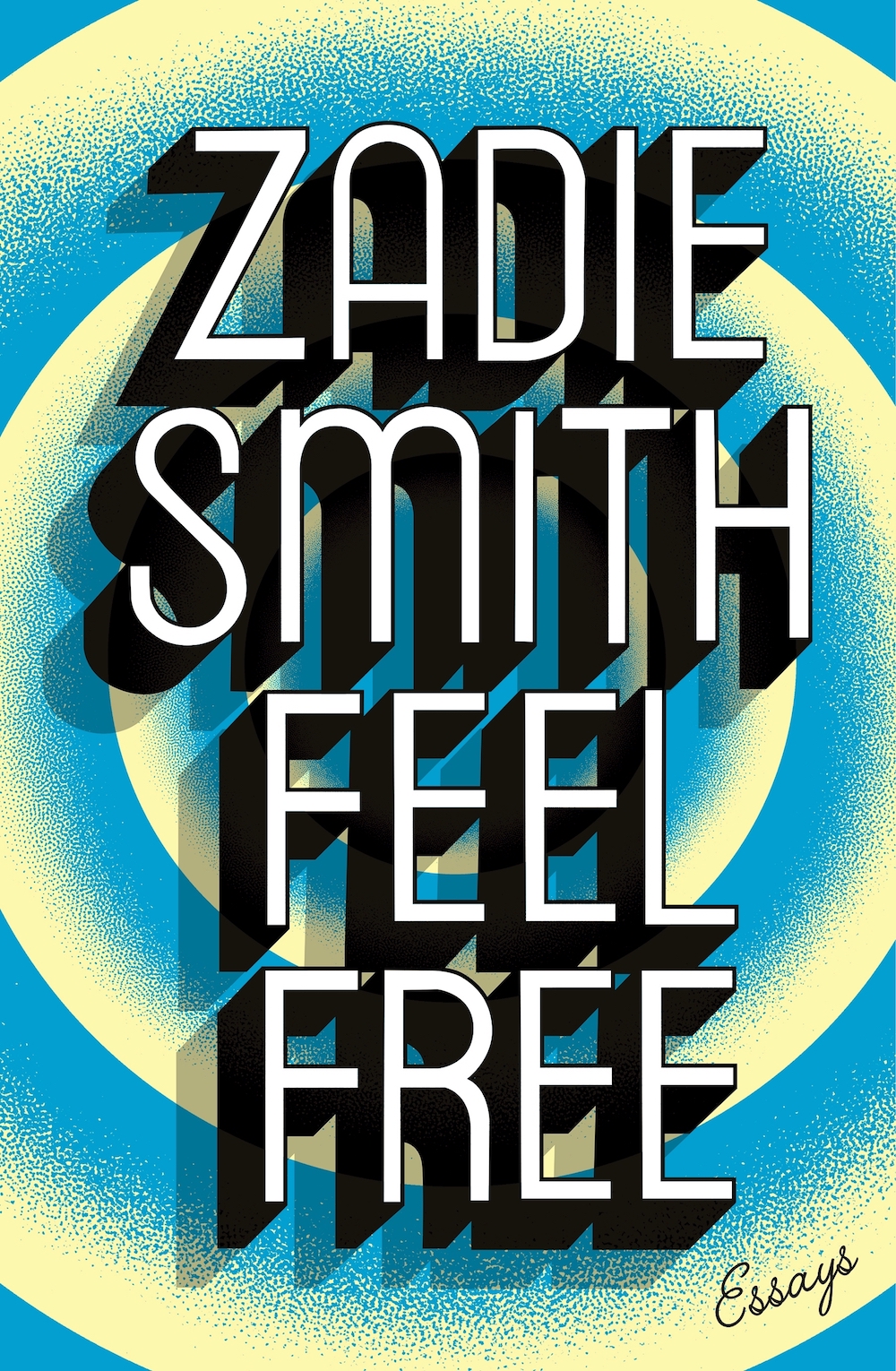 Ever since her early and instant success as a novelist, Zadie Smith has known the burden of filling her own shoes. With the publication of her 2000 debut White Teeth, her fame, sales and visibility meant that she was unfairly skipped a few classes ahead and found herself being judged against living greats, decades into their careers. All this when she was in her early twenties. Attending a literary party with JG Ballard around that time, she says she floundered in conversation because "I was not the type to rock the boat. I was too amazed to be on the boat." A young mixed-race woman from a working-class background, she found it hard to square herself with a very white, old and male establishment. She still writes about her self-doubt—or what millennials might call "imposter syndrome"—and in the foreword to this new essay collection worries that for years she has "made [herself] ludicrous in one way or another. I think the anxiety comes from knowing I have no real qualifications to write as I do."
"Feel Free is a non-prescriptive paean to artistic individuality and personal taste; liking what you like."
But while there has been a pressure on her to grow into one of our most important novelists, she has quite naturally grown into one of our most important essayists. Having carved space for herself in the New York Times, the New York Review of Books, Harpers and, especially, the New Yorker, she writes about writing but also politics, music, art and dance. Her excellent first collection, almost a decade old now, Changing My Mind, covered topics including Barack Obama, Katherine Hepburn and a lifetime's relationship with Vladimir Nabokov's books. The essays were rigorous and learned but in a witty, unimposing way: conversational and almost irreverently full of enthusiasm for what she liked. Also important was how she liked. She encourages us in these new essays—which are offered "to be used, changed, dismantled, destroyed or ignored as necessary!"—to do the same.
Feel Free is a non-prescriptive paean to artistic individuality and personal taste; liking what you like. In an essay on Joni Mitchell she pushes the merit of 1971's Blue, defending its populism over the slightly later albums "musos" believe should be placed above this classic. "I am not a purist," she says at one point: "I am delighted!" It is enclosed in brackets, but it is the guiding theme of the collection and, you get the impression, her whole vibe. "My evidence—such as it is—is almost always intimate. I feel this—do you? I'm struck by this thought—are you?" These arguments, she says, don't have a critical "leg to stand on. All they have is their freedom. And the reader is likewise unusually free, because I have absolutely nothing over her, no authority."
A nice thought. But it's a stretch to think even for a moment that Smith, who has been a big name creator and sought-after critic since she was barely out of Cambridge, has no authority. Rather, this is part of an irresistible openness and a scepticism that allows her to question things the establishment (of which she is part, but sees herself as slightly apart from) might take for granted, while making a case for something they might naturally dismiss. The values of her hero John Berger she identifies as "scepticism and pleasure". Not a purist. Just delighted. There is an egalitarian sense in the way she appreciates and evaluates young forms, putting them on a par with the old ones. In an interview with Jay-Z she addresses hip hop's obsession with bling, thus elevating it: "But asking why rappers always talk about their stuff is like asking why Milton is forever listing the attributes of heavenly armies. Because boasting is a formal condition of the epic form." Elsewhere her style brings the lofty down to earth: Wordsworth, she says, utilizes the "humble brag" in Lines Written a Few Miles Above Tintern Abbey. It's a sort of humble brag itself, her style. But not one we hold against her.
"It's a stretch to think even for a moment that Smith, who has been a big name creator and sought-after critic since she was barely out of Cambridge, has no authority."
If it was religious doubt and questioning that gave the great writers of the eighteenth century an edge, and doubt of the sublime that gave the great writers of the nineteenth century an edge, then it is the doubt of how we should take taste for granted, and even doubt in herself, that gives Smith hers. It means she looks at things in a different way than she might be expected to. Which is especially useful when writing about the visual arts. Rothko's work, for Smith, is art that "[makes] the viewer feel like a corpse"; Warhol's is art that "teaches us something of what it would be like to be a thing, an object". She sees "relief" in the eyes of Bernini's Apollo when Daphne metamorphically, unequivocally rejects his advances by turning herself into a tree. "There is a kind of peace that comes with finally giving up the chase."
After moments like this, you sort of wish Smith would stop giving herself a hard time. "I don't trust myself in front of a painting as I do when I open a book," she says; she is "non-expert". Yet she displays a knowledge and familiarity with academic theory and art history: Clement Greenberg; the changing applications of portraiture from Holbein through to Freud; different approaches and time-scales to painting a canvas; the allusive history of certain attitudes for sitters to adopt. But what interests her more than this is "not the narrow point-for-point argument between artist and art history but the essential, living communication between art work and viewer". Seeing Balthasar Denner's Alte Frau, as a woman herself saying goodbye to youth, illuminates for her "the enigma of the Mona Lisa. Is it possible that what men consider enigmatic in women is actually agency?" Mark Bradford's work, for Smith, exemplifies "the urgency of street-level grace", and links up to the #BlackLivesMatter movement. The controversy of Dana Schutz painting Open Casket, which depicts Emmett Till—the black teenager lynched half a century ago after a white woman said he had flirted with her—begs the question: can making art be "a form of concern", immune to cries of cultural appropriation?
"If John Berger's thing was 'ways of seeing' then Smith's is 'ways of liking'."
These essays, Smith says in her foreword, are already out of date: "written in England and America during the eight years of the Obama presidency and […] the product of a bygone world". They talk about the rise of Facebook through The Social Network, a film made nearly a decade ago. There is nothing about Trump, or #MeToo, though there is stuff about Brexit. Yet most of it remains relevant in content and tone, as does her approach.
If John Berger's thing was "ways of seeing" then Smith's is "ways of liking". What we should permit ourselves to like and how we shouldn't be frightened of venturing out into the unknown with our aesthetic feelers, however trained or untrained. And a lovely essay about Hanif Kureishi's The Buddha of Suburbia, discussing the moral problem of sending up one's own ethnicity if the writer is part of an underprivileged minority, leaves us with the most aesthetically freeing instruction. Don't just feel free to appreciate as you like; "feel free to write as you like[…] even if it is irresponsible".
SaveSave