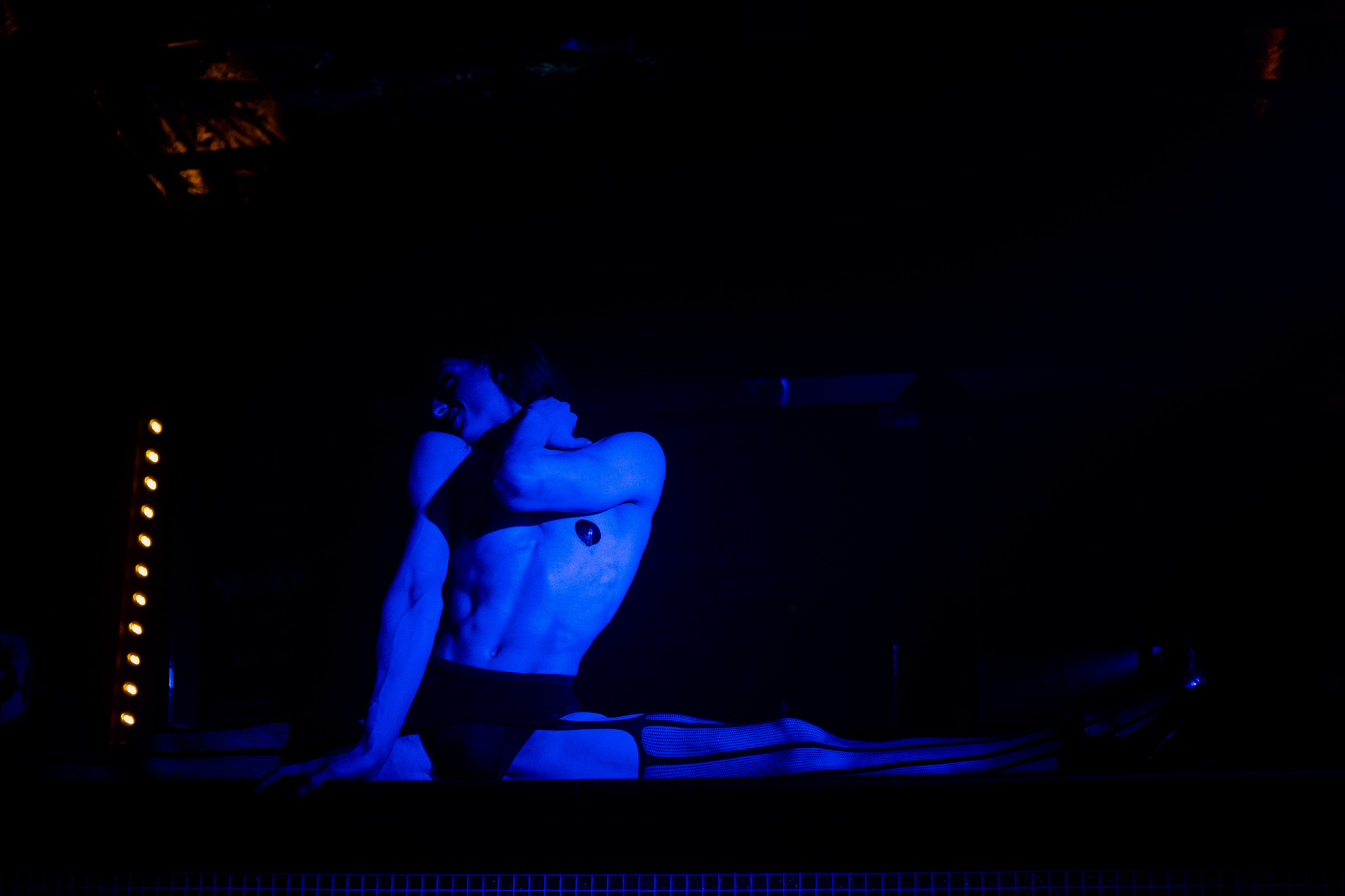 Looking at all our songs, books, films, even our reality TV, it's pretty obvious that, as a species, we love…well, love. It seems surprising how many rules and restrictions we have constructed about who and how we are allowed to love. How much have we sacrificed for the sake of seeming polite and acceptable to societal norms that demand strict conformity? If we weren't afraid of standing out from the crowd, how would we find connection? And who would we be?
These are the questions at the forefront of a new collaboration between Elephant West and dating app Feeld. In an evening of talks, screenings, interactive games and art installations, curious, like-minded people are encouraged to meet up within a safe space to connect, explore and question.
As one of the first apps with options for both couples and singles, Feeld provides "a safe and supportive platform for anyone wishing to explore their sexuality, either solo or with a partner, lover or curious friend," says the app's event manager, Cathy Keen. The people behind Feeld believe that, as relationships which are currently seen as unconventional become more commonplace, there will be more room for inclusive honesty and love. Keen says, "I think expanding definitions of love, intimacy, commitment and family will add more transparency and greater depth to relationships."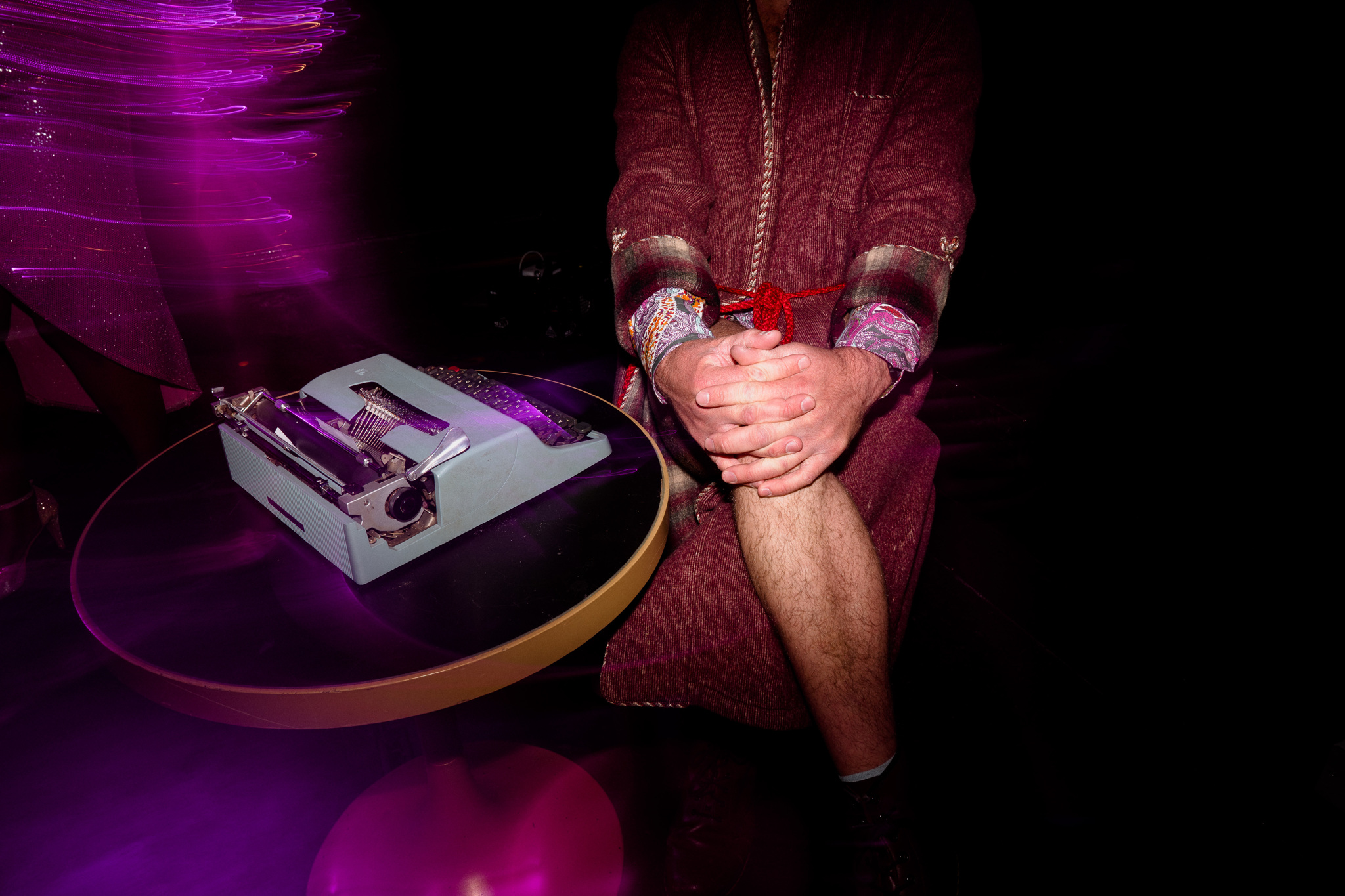 In the spirit of this inclusive atmosphere, the event will feature a panel hosted by Reed Amber and Florence Bark, of the sex-positive podcast and Youtube channel Come Curious. Along with guest panellists Rain Dove, Vex Ashley, Thomas Keen, and Tanaka Fuego, the hosts will discuss fluid identities and the right to self-define.
Amber explains, "Self-defining is having the courage to be your true self without the fear of shame or judgement, and to do what you love doing and are passionate about regardless of what others think."
"Love is such a spectrum, a fluid, beautiful, magical thing that is ever-changing. Everybody loves differently. Minds, bodies, genitals are different. This may not be understood by everyone, but it should be allowed for. Your loved ones should be your number one fans, your partner should be fully supportive and your best friends should be shouting your name from the rooftops without any jealousy involved."
The event encourages this support, offering the opportunity to meet like-minded individuals in a safe and inclusive space. Safety and the comfort of being able to be yourself should be a basic human right, but unfortunately, those who are perceived as different or deviant often meet with hostility.
"Love is such a spectrum, a fluid, beautiful, magical thing that is ever-changing"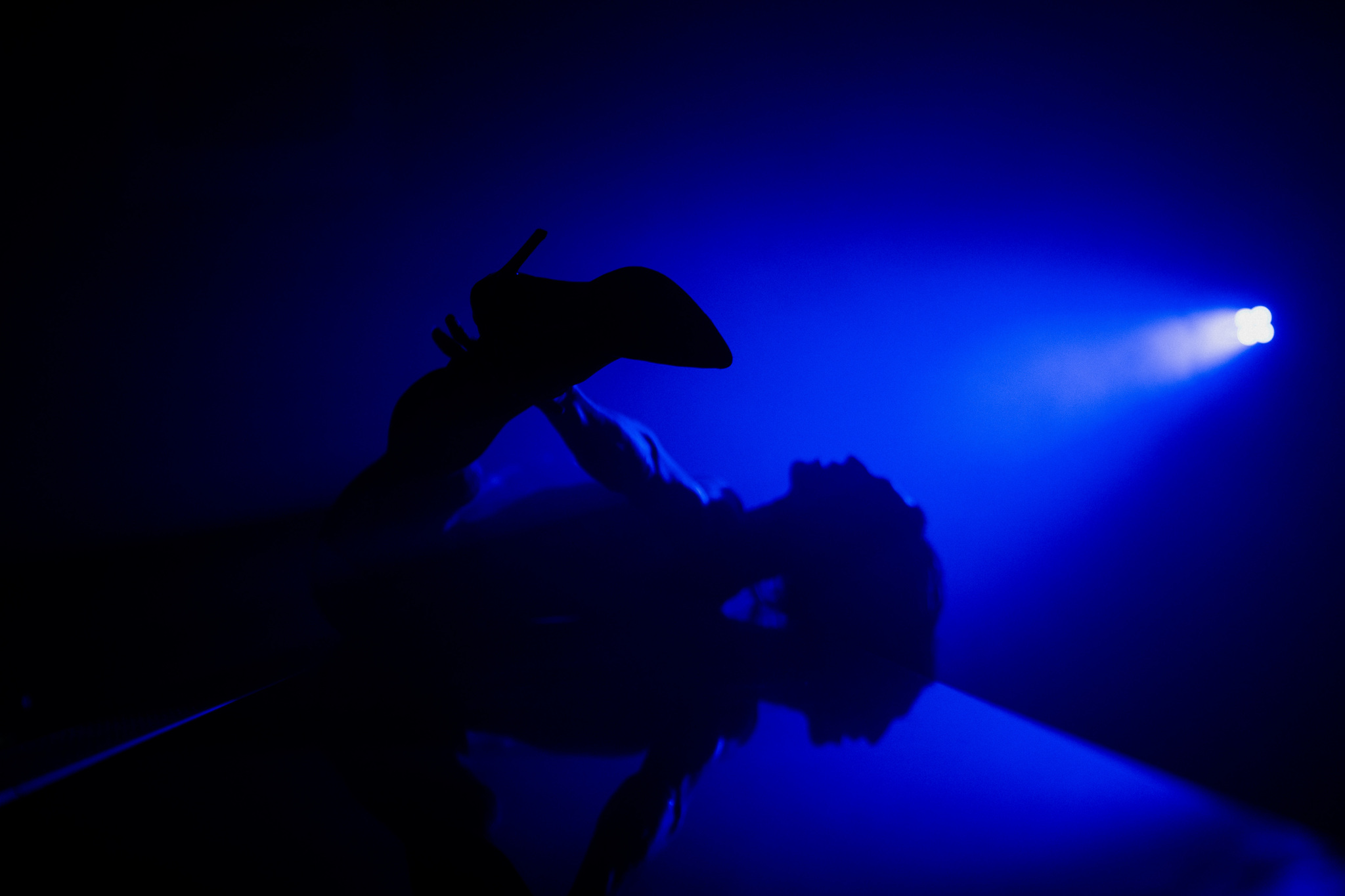 Vex Ashley is Head of Four Chambers, a company which explores the aesthetic and creative potential of porn. She explains how, despite the fact that people profess to be more inclusive and welcoming these days, hostility around unconventional expressions of love, sex and self remains ingrained and institutional.
She says, "I surround myself with people close to me who love and support me, I sometimes forget that outside of my chosen family that people think differently. I get the emails saying I'm going to hell but the hostility is often more insidious; it's being told that I can't fund my work in the same way as other filmmakers or display it in the same places, or exist on the internet or show what I do in a gallery. There's always a '…but unfortunately' in emails. It highlights that the world still considers sex work to be beneath polite society no matter how progressive people claim to be."
Amber explains that someone else's negative reactions usually say a lot more about them than about you. "I'm not angry when someone takes time to write a negative comment. If anything, I pity them because I believe it's a sign that they perhaps feel unhappy about themselves."
Rain Dove, a gender non-conforming model agrees, believing that it is worthwhile to explore why some people feel this hostility towards people who don't fit into their narrow expectations. "Every individual person has individuals paths that have lead to them having individual reasons as to why they act the way they do. Therefore the solutions, if we want them to truly be effective, must be individualistic as well. Sometimes rage will work. Sometimes diplomacy. Sometimes consistency. Sometimes space. We can have basic approaches that are applied to all people such as 'Stop murdering us!' But to really get at the root of the problem we have to get to the roots of the person."
They believe that there is room for self-definition, speaking of the importance of language when it comes to referring to ourselves and other people. "I'd like to see a shift where people start inventing again. We've forgotten that the language we currently use is antiquated and drenched in painful histories. Now that we are connected on a global scale via the internet- it's a perfect time to remember we can invent something new! New language that is free of pain and history. One that weighs in the worth of a word and its application to the world."
However, it is important for those who feel uncomfortable about the idea of self-definition to remember that, when it comes down to it, it is really none of their business. Self-definition is a personal choice, which has very little effect on anyone but the person in question. Trying to inflict the limiting borders and rules of society's norms onto other people will only make you and other people miserable. Cathy Keen says, "The right to self-define means being free to define myself and my sexuality and have those definitions respected by others."
Rain Dove agrees, saying, "It's simple. Self-definition means freedom of speech and movement. The right to our own existence, self-analysis, and relationship to language. While others may not agree with the words we do/don't use to express who we are- they must realize that controlling our language would justify controlling their own."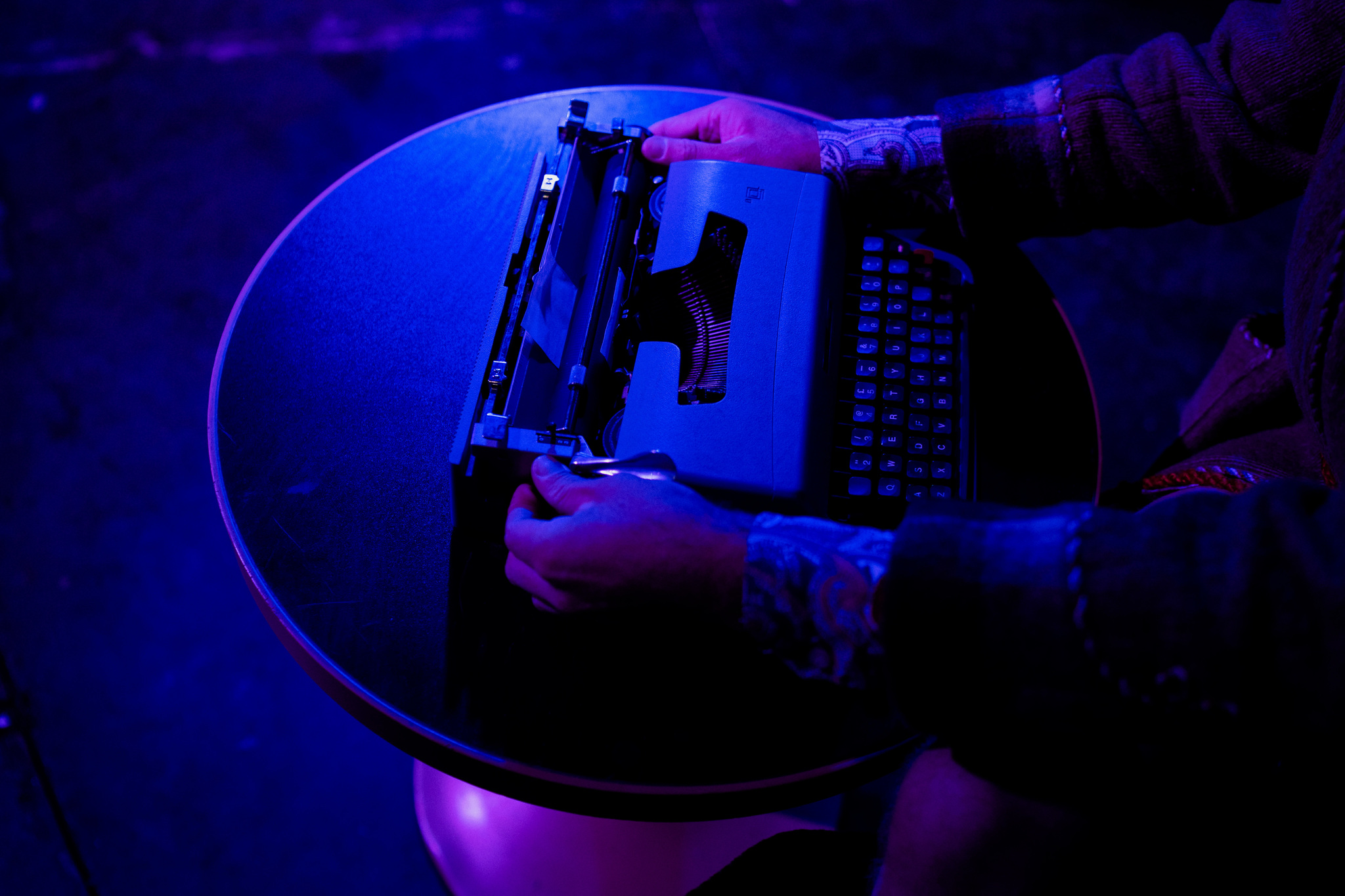 "I'd like to see a shift where people start inventing again. We've forgotten that our language is antiquated and drenched in painful histories"
Vex Ashley speaks of how the ability to self-define takes away from the pressure of seeing yourself as an individual incapable of change, growth and improvement throughout your life, pressures that society's norms exacerbate. "Self-defining means the ability to live a life outside of the boundaries society has set for you. To frame and reframe your existence according to your own experience. We aren't just one fixed self but a constantly fluctuating, expanding idea of ourselves that moves with our experience and changes throughout our lives. There's a pressure to 'find yourself' and 'get it right' which can be really limiting."
So whoever you are and whoever you love, explore beyond your limits and celebrate the ability to self-define at Elephant West. Throughout the evening, there will be opportunities to meet and connect with fellow guests at a Speed Social, as well as indulge in a Self-Love Workshop and have a rave to an interactive light show. A series of video performances by Four Chambers, headed by Vex Ashley, will show how pornography can be groundbreaking, artistic and thought-provoking. The evening will also feature a live performance by Kimatica Studios and a spoken word performance by spoken word artist Tanaka Fuego.
Feeld Social will run from 7-11 PM at Elephant West