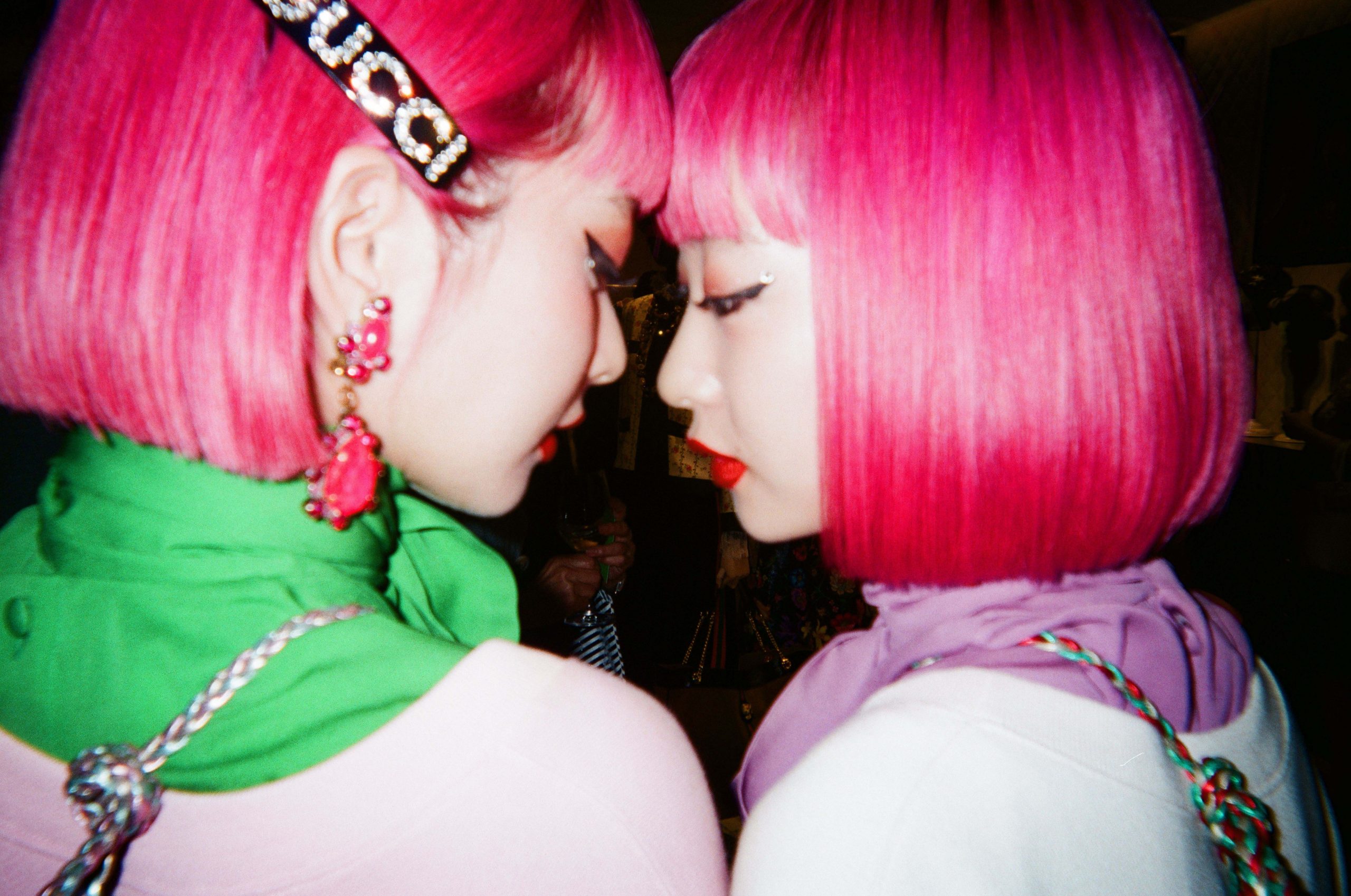 How do you distil the essence of the largest city on earth? With a population of around 38 million, Tokyo's personality seems to switch at every turn, from colossal skyscrapers and sprawling crosswalks to narrow, lantern-lit streets and hidden temples. The Ashmolean Museum in Oxford attempts to capture all of this in the new exhibition Tokyo: Art & Photography, which spans multiple media and huge swathes of history, from Tokyo's inception as a small fishing village named Edo, to its modern state as a thoroughly contemporary (and many would say utterly futuristic) metropolis.
Plenty of the subjects will be familiar even to people who have never set foot in Japan. The 18th-century visions that brought the country onto the world stage after years of isolation are seen in Hiroshige's epic ukiyo-e woodblock prints, which capture various vistas throughout the seasons including the inescapable sight of Mount Fuji. Utagawa Kuniyoshi's stylish images of pleasure-seeking culture also feature, including a portrait of Kabuki actor Ichikawa Kuzo II. More recent chronicles point to urban landmarks such as Tokyo Station (immortalised by Koshiro Onchi in his series Views of Last Tokyo) and Takano Ryudai's daily snapshots, which include Tokyo Tower, illuminated signage for various drinking holes, and more sedate images of suburban driveways.
Utagawa Hiroshige, The Suijin Woods and Massaki on the Sumida River, 1856 (left). Utagawa Hiroshige, Maple Trees at Mama, Tekona Shrine and Linked Bridge from One Hundred Famous Views of Edo, 1857. Courtesy Ashmolean Museum, University Oxford (right)
Though the architecture of the city is often a subject in and of itself, Tokyoites often find themselves under the artist's gaze. For example, legendary street photographer Daido Moriyama has been shooting shadowy black-and-white images of crushed commuters, partygoers and lovers for decades, alongside surreal snaps of severed fish heads, stray dogs and chain-link fences.
"The city's underbelly has been a constant source of intrigue for artists throughout the years"
The city's underbelly has been a constant source of intrigue for artists throughout the years, as is the ongoing tension between societal conformity and sexuality. Take, for instance, Aida Makoto's Uguisudani-zu, which uses hundreds of collaged 'sex phone calling cards' to create an image of the famed Japanese cherry blossom tree. Tokyo Rumando, who used to work as a hostess and is a former model of notorious photographer Nobuyoshi Araki, also interrogates the city's sex industry, yet uses her lens and self-image to unpack pervasive misogyny and the notion of female agency.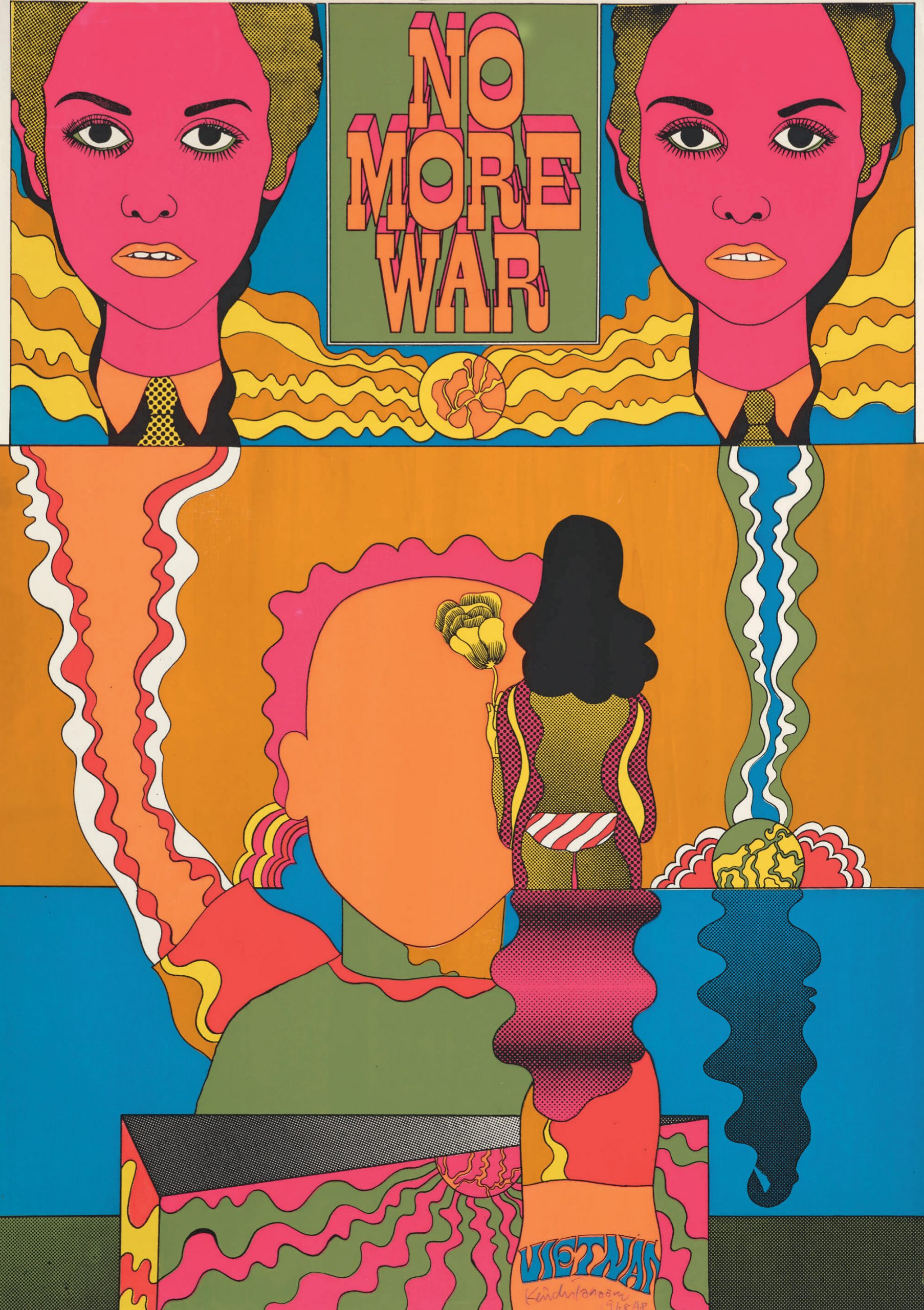 While these grittier visions are knitted into the fabric of the city, this show doesn't shy away from the bombastic, hyperreal and kitschy elements that are synonymous with Tokyo. Shinohara Ushio and Tanaami Keiichi's paintings present a distinctly Japanese blend of Pop Art infused with references to traditional prints and fashions, while Ninagawa Mika's brightly coloured images, a defining force in the 1990s 'girly movement', place the hyperbolic fashions sported by so many young, cosmopolitan women front and centre.
Holly Black is Elephant's managing editor