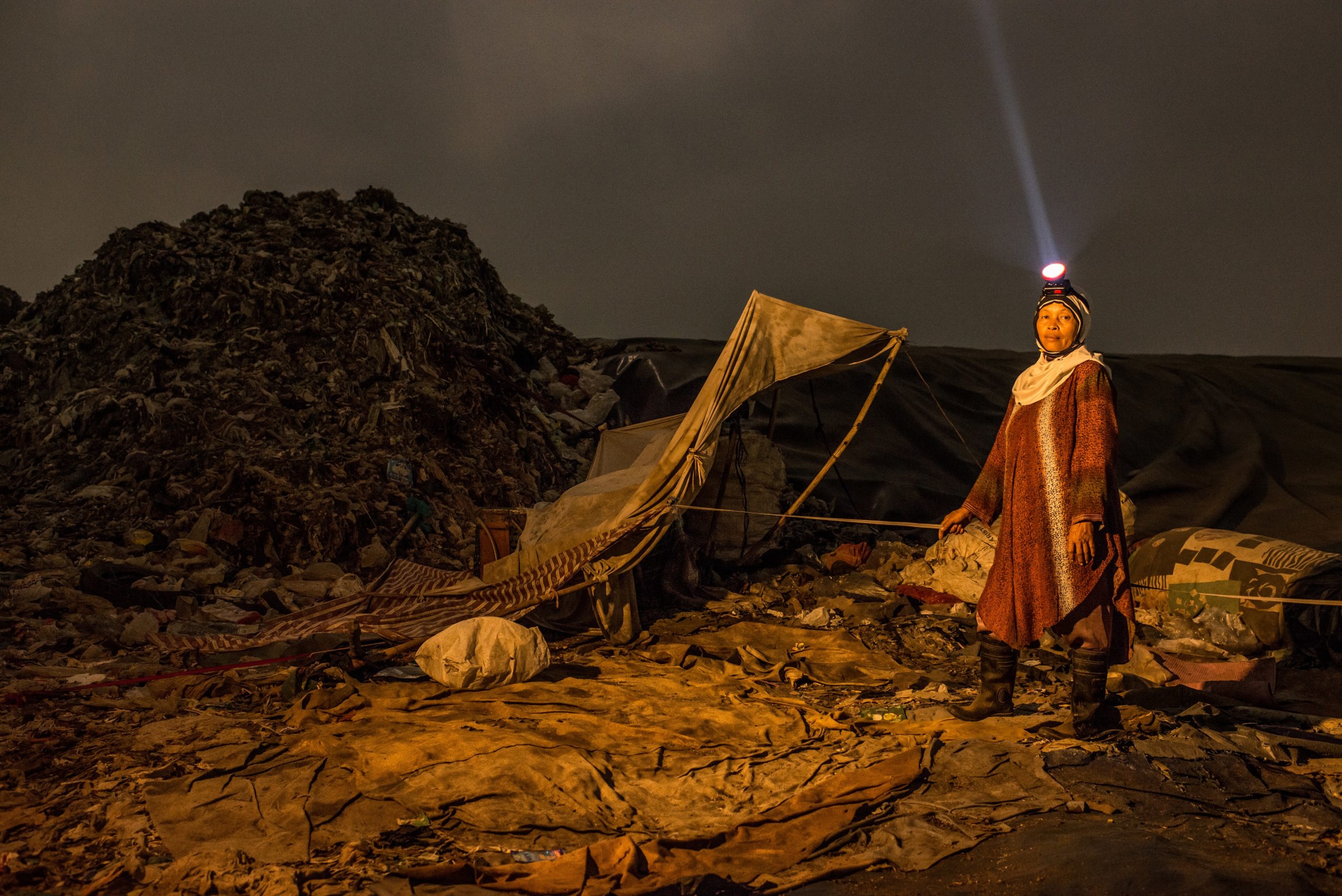 Mak Muji stands defiantly on a mound of cloth, her head torch beaming upwards like an aerial searchlight. In one hand, she grips a rope attached to a makeshift shelter; a mountain of debris looms in the background. She could be a rescue worker, excavator or marshal. In reality she is all three—the only midwife serving a community of 18,000 people based around the largest landfill site in Indonesia. She has lived near the site, which sits just outside of Jakarta, for 13 years, helping thousands of women through pregnancy and labour free of charge. She is captured not performing her caring role, but helping to sustain herself: trawling the rubbish for valuables to sell. Hers is a story of selflessness, the kind that only a certain depth of inequality and injustice can bring about.
The photograph, taken in 2018 by Elisabetta Zavoli, has been shortlisted for Wellcome's 2020 Photography Prize, now in its second year. By running the award, the London-based health research charity—which works through advocacy and development using a portfolio of £26.8 billion—hopes to "transform preconceptions and address how people affected are represented through the camera's lens." This time, more than 7,500 photographs were submitted from 127 countries. The chosen images depict a range of health-related subjects: the intimacy of midwifery, the stoicism of care work, the innocence of infants.
Alongside shots like Zavoli's, which celebrate the carers without showing their patients, there are images that focus on ubiquitous diseases—the vulnerability of a breast cancer patient after surgery, for example. But there are also explorations of poverty and its impact on health outcomes. In one image, titled Blood Speaks, a 16-year-old Nepalese mother is carried on a stretcher to the nearest hospital, three hours away. She has been shunned by her community because of postpartum bleeding, which they believe signals impurity. Further physical complications have followed, as well as depression.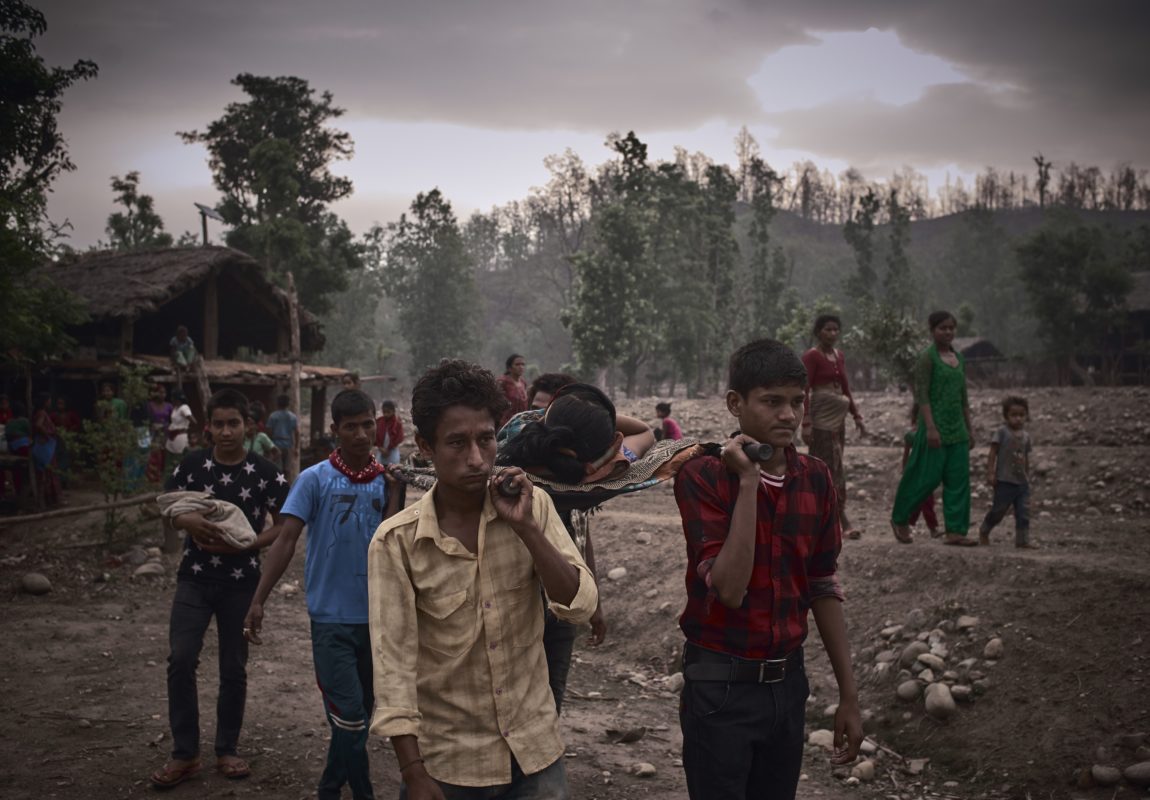 "Instead of lamenting or fetishising bodily change or illness, the prize sees photography as a medium for narrative-creation"
This year's submissions cover five categories: Social Perspectives, Hidden Worlds, Medicine in Focus, and two on Mental Health, which is this year's chosen theme. In a decision of now eerie prescience, 2019's special category was outbreaks. The aim, says Miranda Wolpert, head of Mental Health at Wellcome, is "to find the key mechanisms which can help as many people so that no one is held back by mental health problems." For the charity, the prize is both consciousness-raising and celebratory. Many of the images showcase the ways in which mental health is implicated in all areas of medicine and treatment: addiction, cancer care, gender transition. Instead of lamenting or fetishising bodily change or illness, the prize sees photography as a medium for narrative-creation: telling individual stories in the way that encourages reflection—and then possibly intervention and improvement.
Artistically, it offers exposure for the often overlooked intersection between art and medicine. Judges include photographer Siân Davey and MaryAnne Golon, Director of Photography at The Washington Post. In the mental health categories especially, artists use complex choreography and symbolism to convey meaning. In Benji Reid's Holding on to Daddy, the artist sits suspended in mid-air as a "broken astronaut," floating towards the light, seemingly in defiance of gravity. His daughter sits calmly beside him at ground level, playing on her phone, oblivious to his contorted and fantastical position but joined to him via a thick rope. It's a tender reminder of the ineffability of Reid's depression, a frustrating reality offset by the soaring motion of his pose.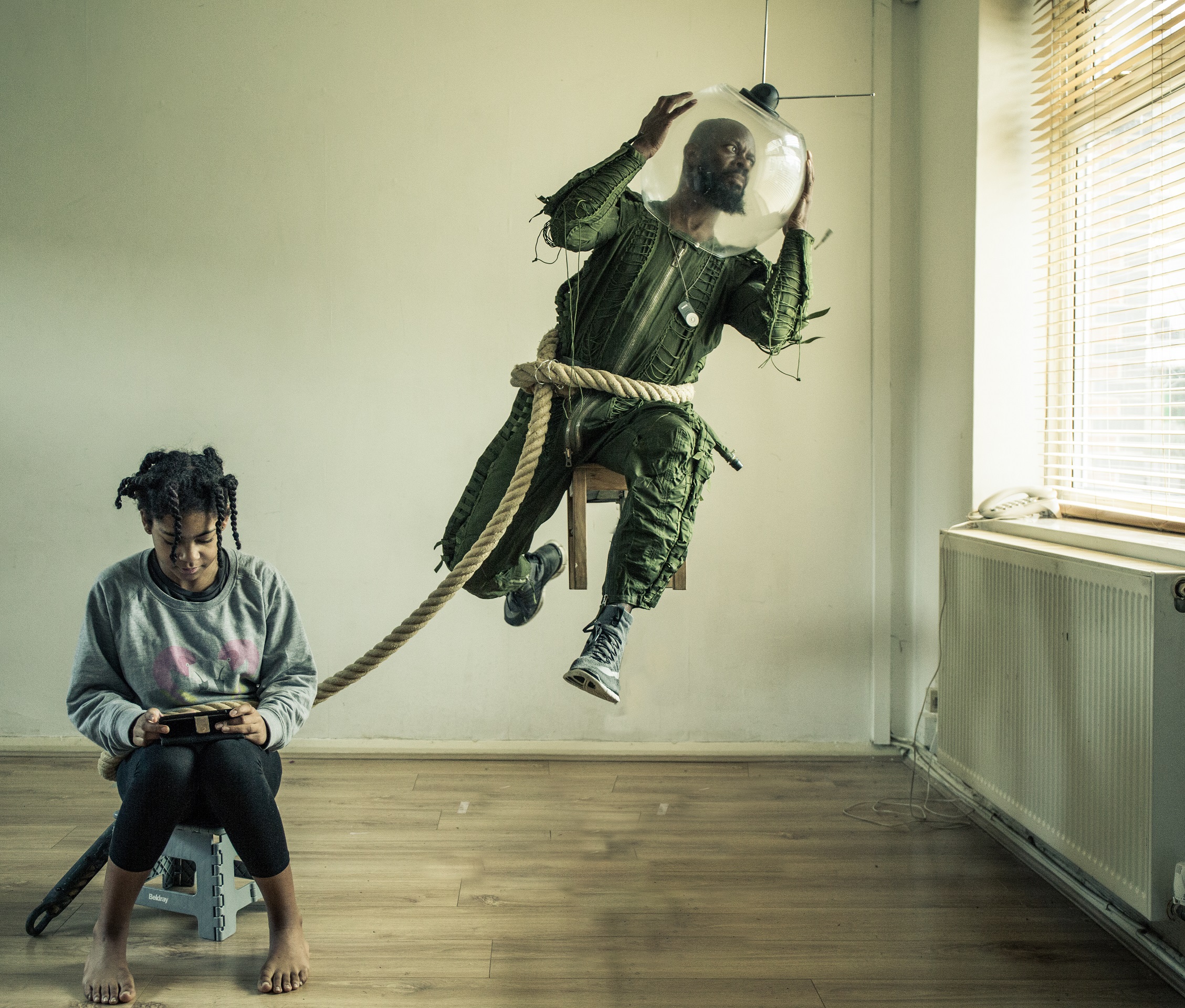 Ethics, representation and signification are all important factors, judge Azu Nwagbogu, the Director of African Artists' Foundation, tells me. "An awareness of the contemporary situation is crucial: what the dominant narrative is, and also using the language and the power of the work to be predictive, to encourage the way in which we expect these stories to be told." The pandemic has significantly altered the reception of the shortlist, but none of the entries tackle it directly; submissions closed on 16 December 2019, the date of the first recorded hospital admissions for Covid-19. Instead, the photographs are recontextualised, forcing the viewer to consider the existing health inequalities that the pandemic invariably compounds.
The pandemic has also introduced a new visual idiom for how we understand medicine: masks, ventilators and PPE are now all expected ephemera of healthcare, even if they sometimes don't materialise. Certain images therefore now have an air of nostalgia. In Pierre Bureau's entry to the Medicine in Focus category, Kelly, a London care worker, changes the pyjamas of a man lying in his bed. Both are unmasked. In another, a Milan doctor looks down a corridor, his green scrubs shadowed against the pastel orange floor. It's impossible to not connect the image with those etched into our collective memory—of the devastation on Italian wards in March and April.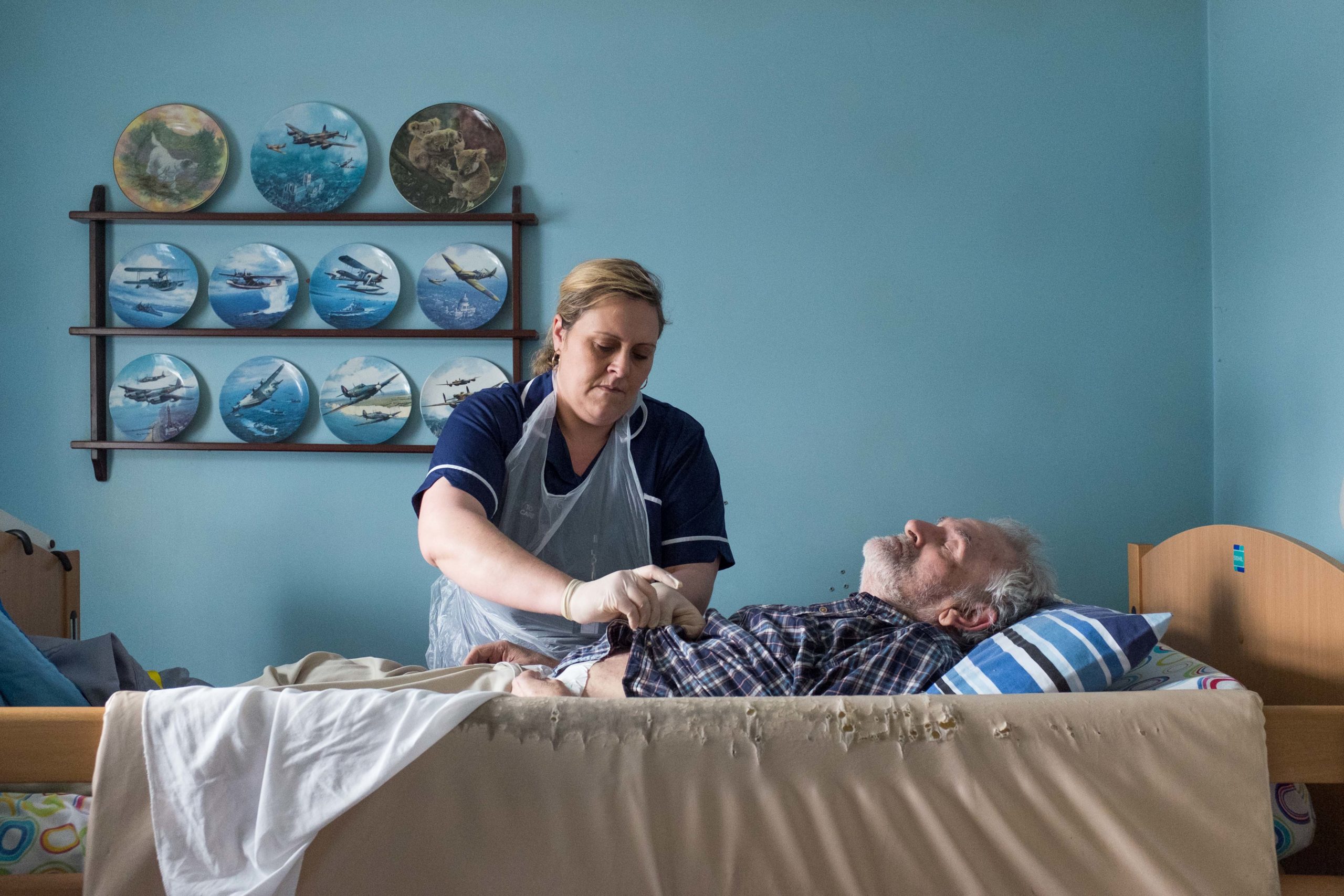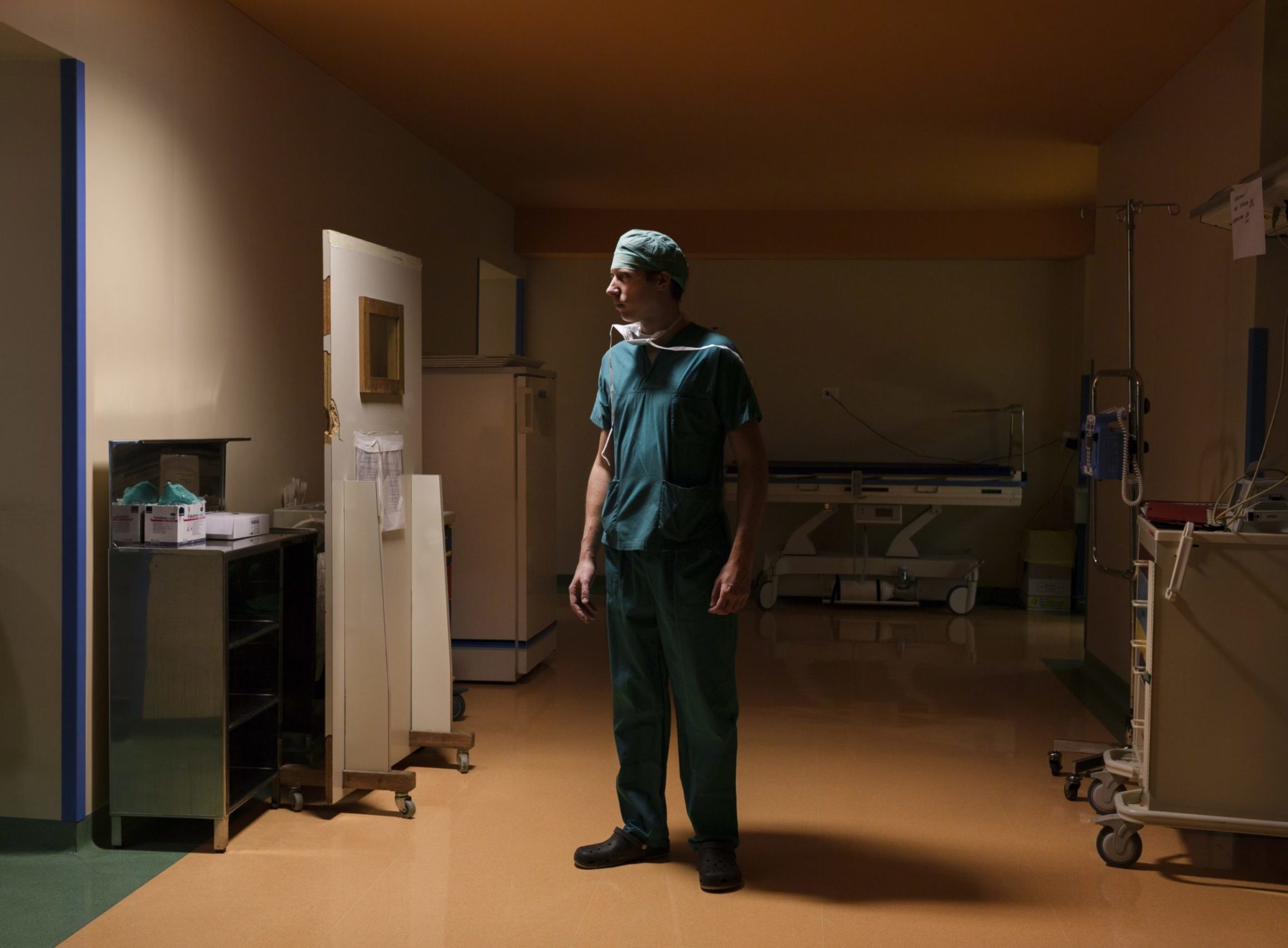 Of the 44 images, just three capture the hospital setting in a recognisable form, reminding the viewer of the multiplicity and fullness of lives led with illness. The invisibility of many conditions means that audiences instinctively respond to aesthetic properties before assuming context, especially within the Hidden Worlds category, which aims to combat health taboos. Subjects aren't immediately or wholly defined by their health statuses, but there is also rawness and pain on show.
In Alzheimer's USA, a mother and daughter are pictured sitting in a stationary car, both in tears. The daughter, Daisy, has just found out that she has a gene linked to early-onset Alzheimer's disease, from which her mother has been suffering for a decade. She is 38, her mother Sonia 58. In Unspoken, Irene, 22, sits on the edge of a bed; the adjacent shot in the diptych shows the corridor of the house where she was sexually abused by her father. Her portrait is one of strength and recovery, set against a reminder of the dark and often criminal origins of some mental health struggles.
"The photographs are recontextualised, forcing the viewer to consider the existing health inequalities that the pandemic invariably compounds"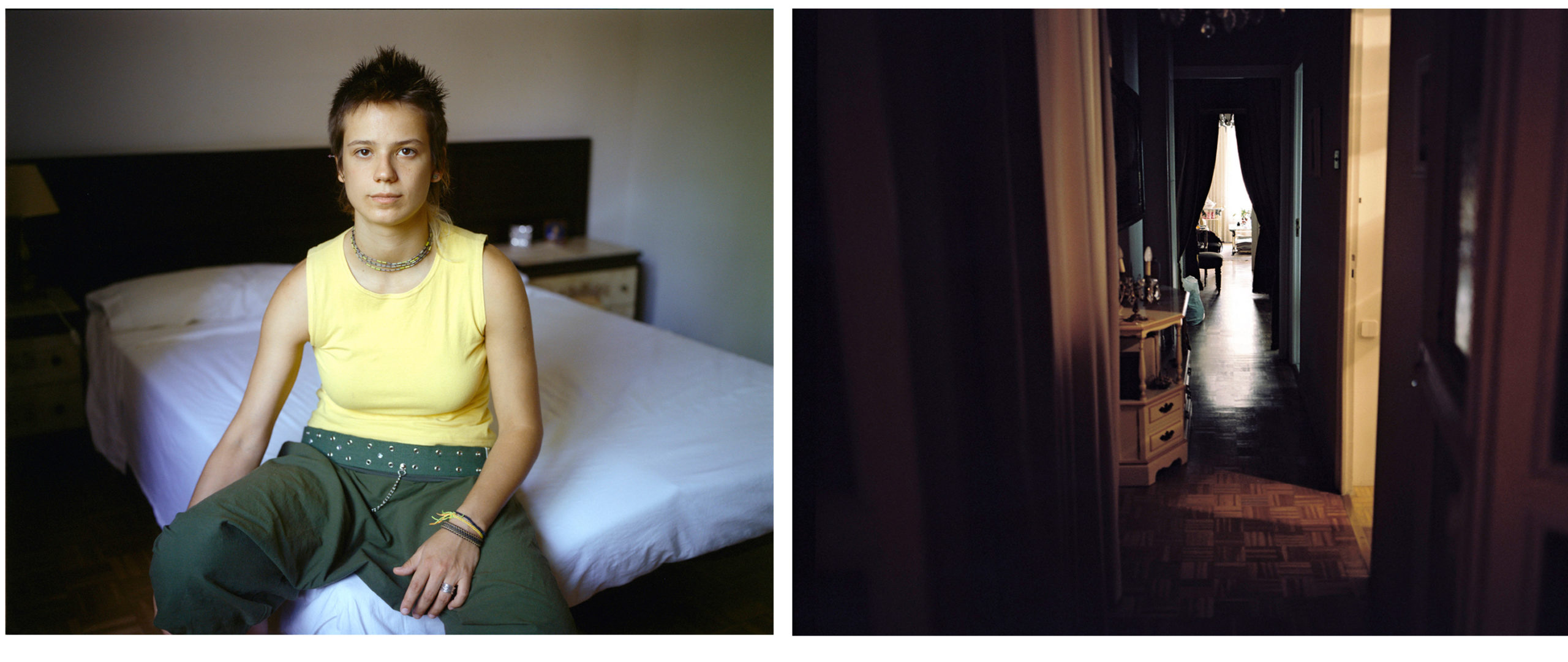 Reflecting on the entires, Nwagbogu, who has a background in both policy and the arts, highlights that "mental health is a very big topic for consideration, especially in an outbreak situation where you have people staying at home." He stresses that "communication, community action, hygiene, trust in government and policy" are all essential to improving health outcomes. The prize's goal is to reflect and accelerate these strategies. Irrespective of who wins on 19 August, the entire world of health on display will be affected by Covid-19—if not directly, then by a world radically remade in its wake.