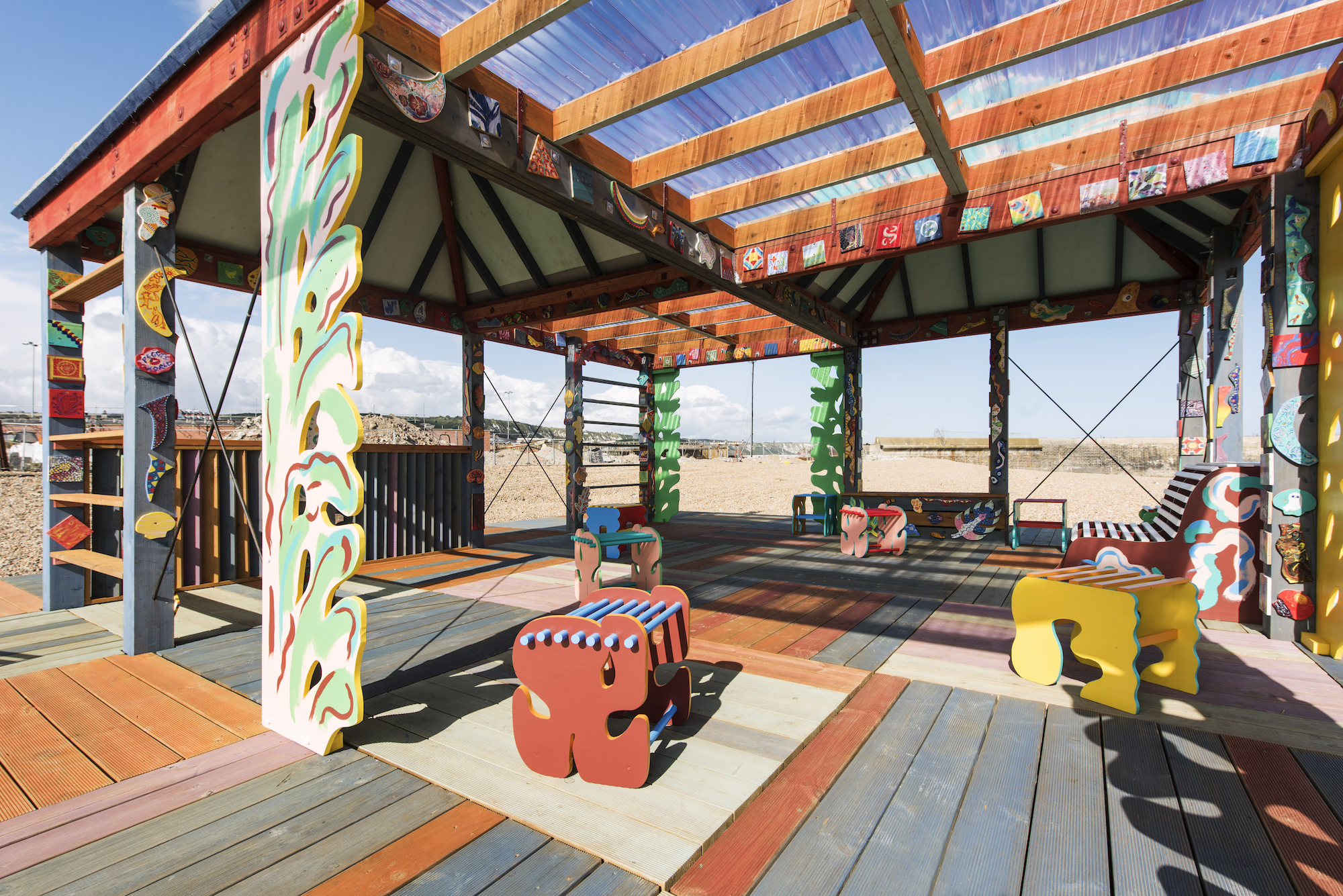 In the current state of an environmental emergency, we all have to be more responsible when it comes to travel. Art is made and shown in every corner of the earth, but the art world is dominated by just a few destinations. When we travel in 2020, we want to visit places that have been left off the contemporary art map, where energy is new and scenes are burgeoning. These are the places where discoveries and new connections might be made, where we can learn something about ourselves and the world that perhaps we didn't know before and that shakes down what we see on the usual circuit. These six cities all have the potential to do this: and even better, half of them are reachable by train or boat if you are traveling from the UK.
LAUSANNE
There are few scenes as picturesque as the views over Lake Geneva from Lausanne. Lausanne is so pretty it hasn't really had to worry much about how to attract visitors—but even the Swiss, it seems, can have enough of rolling, snow-peaked hills and pretty spires. In October last year, Lausanne began to unveil its major new cultural development, Plateforme 10, uniting three of its museums: the Fine Arts museum, The Cantonal Museum of Fine Arts (MCBA) the Musee De L'Elysee, which is dedicated to photography, and the design museum, known as Mudac—all free to enter, and linked with plenty of places to eat, shop and relax in between.
The new MCBA is three times bigger than its previous exhibition space, and in 2020 its diverse programme ranges from an exhibition on video art pioneer Jean Otth to a survey of Viennese modernists. MCBA also houses the foundation of one of Lausanne's most celebrated artists, Felix Vallotton. While in Lausanne, you might also visit the impressive Foundation de l'Hermitage, where an exhibition of Canadian women Impressionists (many of them unknown) will open in January, changing the established idea of history of male-dominated landscape painting.
BAKU
Baku became a destination for sports fans this year when it hosted the final of the UEFA Europa League Final in May, and the art world is sure to follow suit. It might be a little tricky to get there—there are just three direct flights out of Heathrow per week—but it's worth the effort. Any visit should begin at the YARAT Contemporary Art Space, where exhibitions in 2020 will include a solo show on the Turkish conceptual artist, Ahmet Ögüt, and Farid Rasulov, known for his works using Azerbaijani carpets. You could go straight to the source: the Azerbaijan Carpet Museum, (you can't miss it, it's built in the shape of a carpet) hold the largest collection of Azerbaijan's famous carpets in the world and is a dazzling display of craftsmanship and techniques from different periods.
Other cultural highlights include the YARAT-run, experimental Artim Project Space, where you might see anything from an installation debunking stereotypes about prostitution to video works on Azerbaijan's electronic music scene, or performances about religion and gender. The Baku Museum of Modern Art, meanwhile, houses the definitive collection of Azerbaijani avant-garde art. Another spot worth stopping at is Gazelli Art House—a commercial gallery that started working with Azeri artists back in 2003, and who also run a digital and VR residency.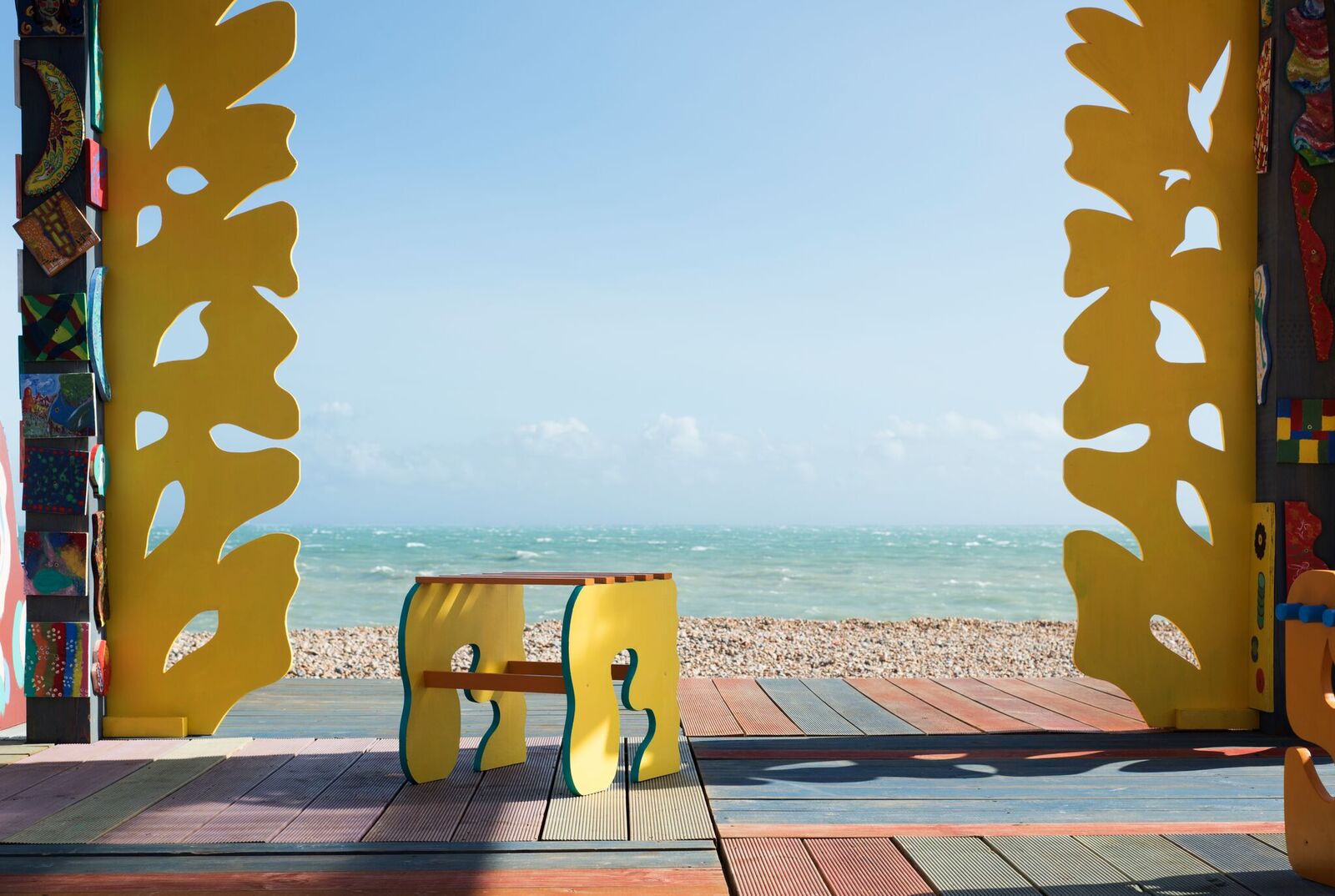 FOLKESTONE
It seems like just yesterday we were last strolling along the pebble beach of Folkestone, enjoying an ice-cream and works by the likes of Sol Calero, David Shrigley and Lubaina Himid. The Folkestone Triennale returns to the coastal Kentish Town in September 2020 and is curated once again by Lewis Biggs. A lot has changed since the last edition, and Biggs has invited twenty artists—yet to be announced—to use three historic Folkestone narratives as their starting point.
The intriguing stories behind St Eanswythe's Watercourse, the physician William Harvey's discovery of the circulation of the blood, and Folkestone's industrial road "The Milky Way" form the premise for the "The Plot" and artworks will ask visitors to perceive the possibility in the gap between truth from fiction, fact and folklore. Biggs sees this gap as the site of possibility, where change can be catalysed: an optimistic stance to start the decade. Following the 2020 Triennial, a selection of the artworks will remain around the town as part of Folkestone Artworks, the UK's largest ongoing urban outdoor exhibition of contemporary art.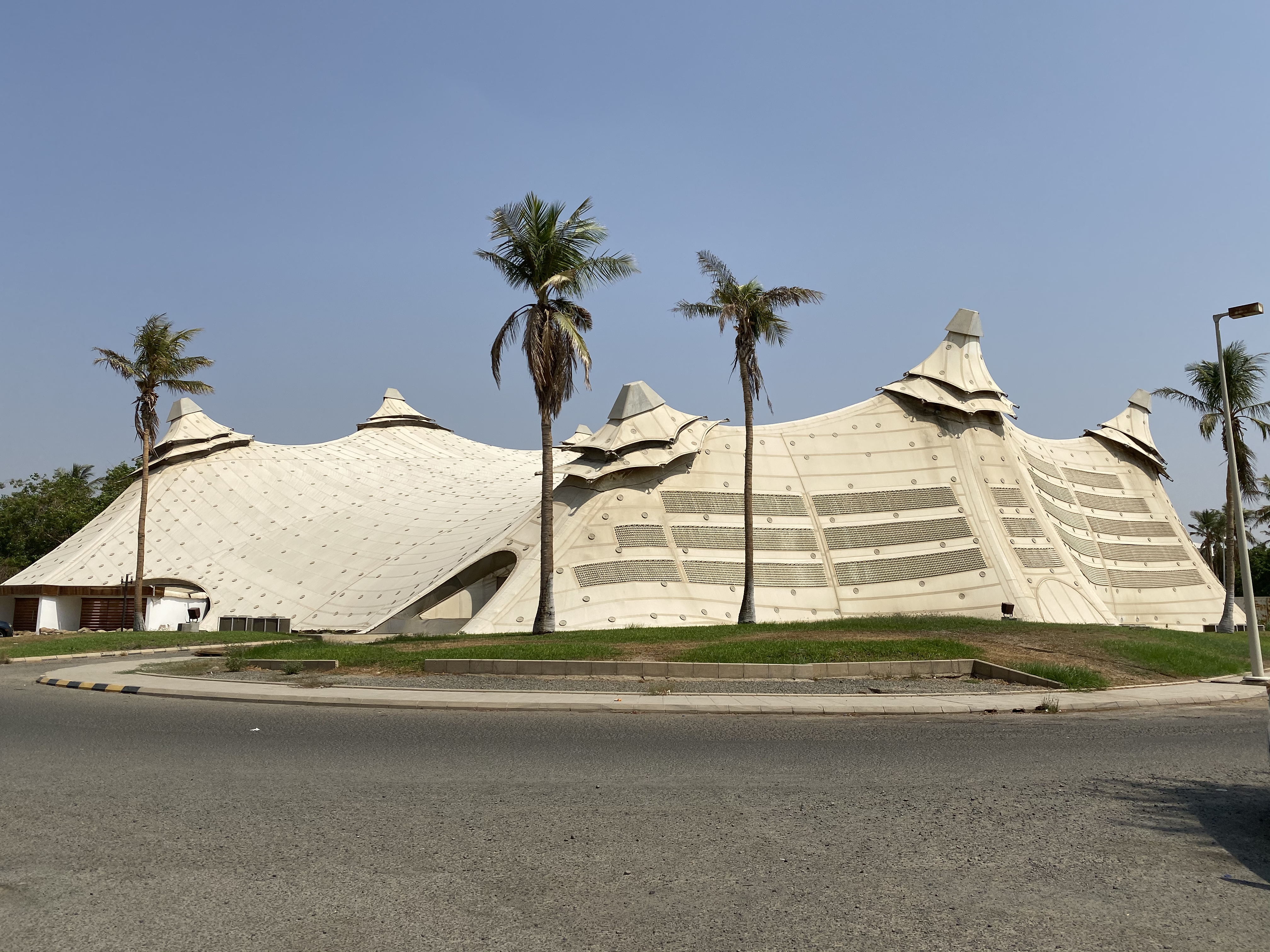 JEDDAH
Saudi Arabia has only recently begun to open itself to tourism, and it is still adjusting to a rapid transformation. Jeddah, overlooking the Red Sea and once simply a passage to the holy sites of Mecca and Medina, has become a leader in this new contemporary phase for the country, and its arts scene, in particular, has played a pivotal role. Now in its seventh edition, the 21,39 Jeddah Arts, a non-profit event funded by and taking place at the Saudi Art Council gallery spaces kicks off in January and runs until April, curated by Maya El Khalil who has been a pioneering figure on the local scene for a decade and was previously the director of Athr contemporary art gallery.
This year's festival is titled I Love You, Urgently, and addresses environmental concerns, with artworks proposing solutions to the problems suffered by our planet. It is particularly interesting to view in contrast to the traditional ways of living that survive in Jeddah's historic district, where homes built from coral date back to the 7th century. The country is also one of the world's largest producers of oil.
LOMÉ
Lomé has been overlooked by the international arts scene despite the Western African art boom drawing attention to cities like Accra, Lagos and Dakar. But the quiet, beautiful and friendly port city on the Gulf of Guinea has recently renovated the Palais de Lomé Arts Centre and Cultural Park, unveiled to the public at the end of December 2019 following a redesign undertaken by a consortium of Togolese and French architects with Sara Consult agency, Segond-Guyon agency and Laurent Volay agency and landscape architect Frédéric Reynaud. It is the first major contemporary arts centre in Togo, and is funded entirely by the state.
The first exhibition featured artists from the region including Kelani Abass, Edwige Aplogan, Tété Azankpo, Serge Clottey, Euloge Glélé, Emmanuel Sogbadji and Prince Toffa. The setting of the Palais is nothing short of spectacular; outside the exhibition spaces is an elevwn-hectare botanical garden, with ancient trees and plants, and houses marble sculptures by artists like Sadikou Oukpedjo. The Palais is a significant step in the future development of art in Lomé, both for local and international artists who previously had few opportunities to present their work to the public in the capital.
MENORCA
There's been an increasing trend for big galleries opening outposts in idyllic, off-the-beaten-track places, and Isla del Rey, on the Balearic island of Menorca, will be transformed over the next year as powerhouse Hauser & Wirth takes up residence. Although their new 1,500 square foot exhibition spaces, shop, gardens and restaurant—modelled on Hauser & Wirth Somerset and designed by architect Luis Laplace—will only officially open in 2021, over the next year Hauser & Wirth will launch an education programme in the community and bring some of the artists to engage in activities with locals.
Hauser & Wirth will no doubt put Menorca on the international cultural map, but the island already boasts a few cultural gems: the Museu de Menorca, the Escola D'Art de Menorca, The Fundació Menorquina de l'Opera and the IME have established a strong cultural heritage on the small island. Ivan Wirth and partner Manuela Wirth have been visiting Menorca for several years, and fell in love with its wild landscapes, culture and hospitable people.