Josh Reames Pride, 2017. Acrylic on canvas, 152.5 x 121.92cm. Courtesy Brand New Galler
Perhaps it's that I haven't been to an art fair for a few months (a lifetime in the frenzied fair world) and am feeling ever so slightly fresher than usual, but Art Brussels feels incredibly serene. This could also be down to the change in size this year; the fair has shrunk the gallery number down to seventy, and the layout feels far less claustrophobic than most of its kind in the thankfully natural light-filled Tour & Taxis. The opening out of the space has allowed for less argy–bargy as crowds navigate booths, even on a pretty heaving private view last night. The walls of the booths also feel less container-like than at most fairs, meaning presentations have room to breathe.
Art Brussels prides itself on being a fair for discovery (as shown in their directly labelled Discovery and Rediscovery sections) and both the galleries and the artists included in the fair offer a refreshing move away from the norm—while many are regulars on the fair circuit, the lack of mega-galleries means there are not so many blingy show-stoppers, and there is more chance to stop and properly interact with new artists and considered installations. That said, a few galleries have gone in for the kind of pastelly, foil-like reflective surfaces that draw Instagrammers like flies, with the most appealing coming from the brilliant Ann Veronica Janssens at Axel Vervoordt Gallery in Antwerp. Others can be spotted at GDM from Paris and Baró Galeria from Sao Paolo.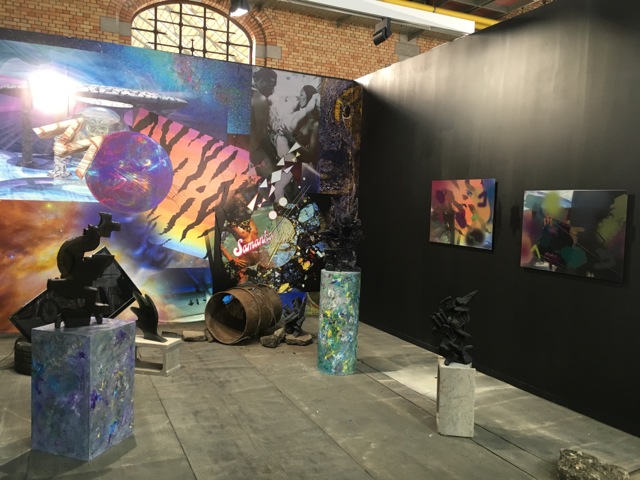 Some of the most exciting installation booths can be found in the aforementioned Discovery section of the fair, where galleries have brought single artists, or else produced coherent and dynamic conversations between multiples. Grimmuseum, from Berlin, have created perhaps the biggest makeover of a space within the fair, painting their booth black and filling it with the feverish and aptly named Magic Exotic Erotic from Czech artist Matyáš Chochola. Purple crystal balls, rainbow-tinged animal print and deep black sculptures on colourful plinths form the single work, which imagines a post-apocalyptic landscape, scattered with debris and now defunct objects which point to the everyday concerns of the current age: "pornographic images, pole dancing, drifting cars, 90's trash aesthetics and sleek surfaces."
Lucie Drdova gallery's installation, also in Discovery, is equally unsettling. The dual show of Barbora Kleinhamplová and Václav Magid is presided over by a wall-height image of a bloodshot eye, in front of which Kleinhamplová's disembodied arms are tossed limply over fine black stands. Magid's similarly disconcerting video works are small and intimate on the surrounding walls.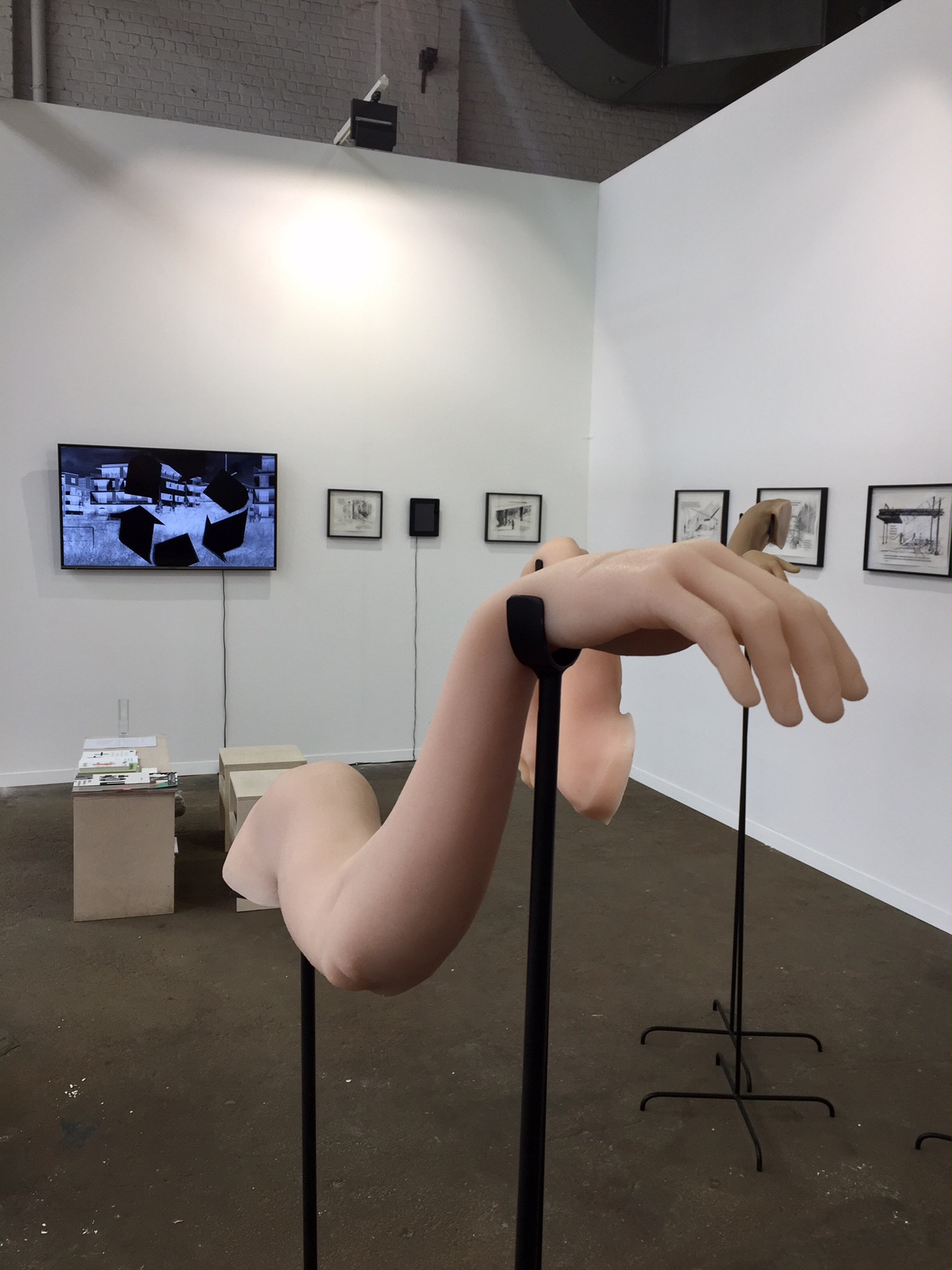 Many of the larger booths, sitting within the Prime section of the fair, have also taken a total approach to their spaces. Galerie Ron Mandos's mostly monochrome show is a particularly punchy example, with works from Hans Op de Beeck—in classic matt grey—Isaac Julien—enjoying the luscious high contrast Noir aesthetic—and Levi Van Veluw, alongside Katinka Lampe's spectral, watery painted works and pieces from ex-graffiti artist Boris Tellegen. The gallery is also showing a powerful selection from versatile South African artist Mohau Modisakeng in the fair's Solo section which explores SA's violent past.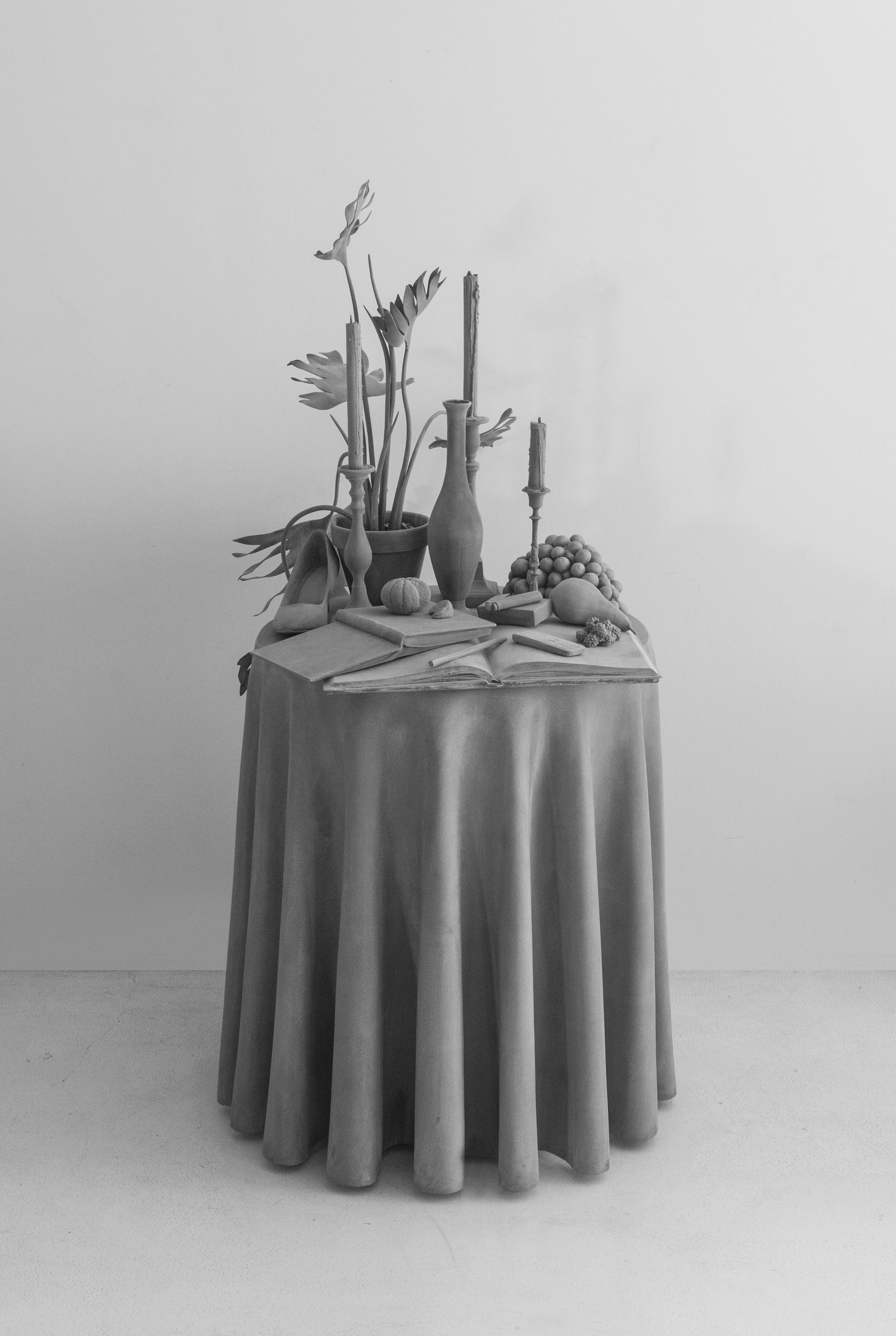 Choi&Lager, with spaces in both Cologne and Seoul, are also showing a solo presentation within the Prime section with works by octogenarian British painter Rose Wylie. I didn't just notice this brilliant booth because of the massive red elephant at the back in Red Painting Bird, Lemur & Elephant (although, the presence of a fellow jumbo does always help). A selection of nine black ink paintings show a different side to the artist's practise from the colour-laden pieces which have been most highly publicized, and for an artist who has had so much attention in recent years, this feels like a still-novel selection.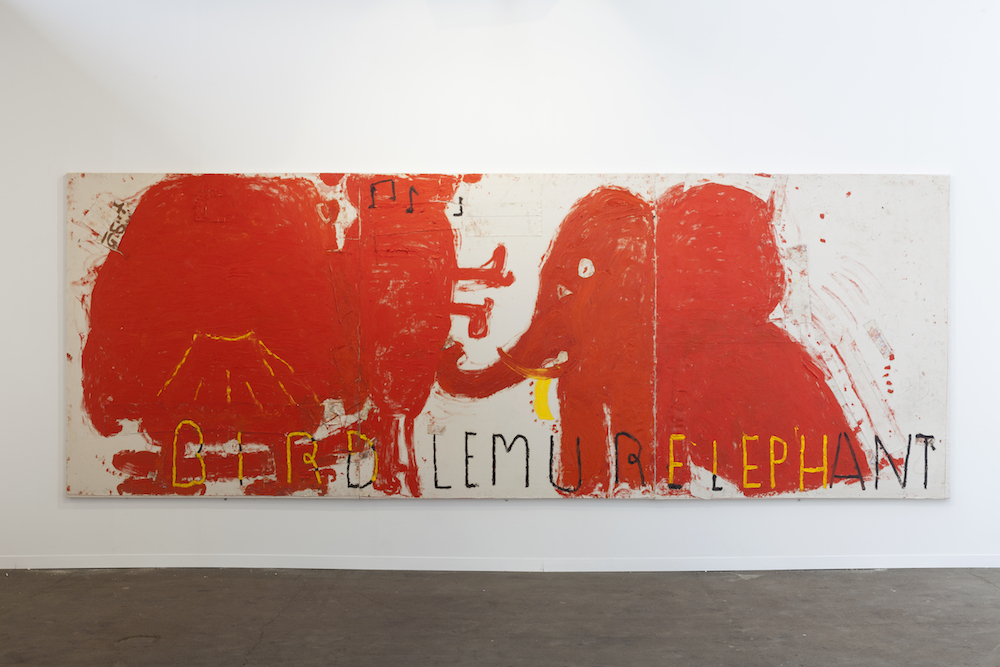 The Hole from New York has also brought a solo presentation to Brussels with a nutty selection of paintings Alternative Fiction from American artist Eric Yahnker. In one, a fluffy white (and rather worried looking) cat smokes a large pipe while staring off into the distance, while in another a pair of bronzed butt cheeks, topped by a baseball cap, glisten with sweat in the sun.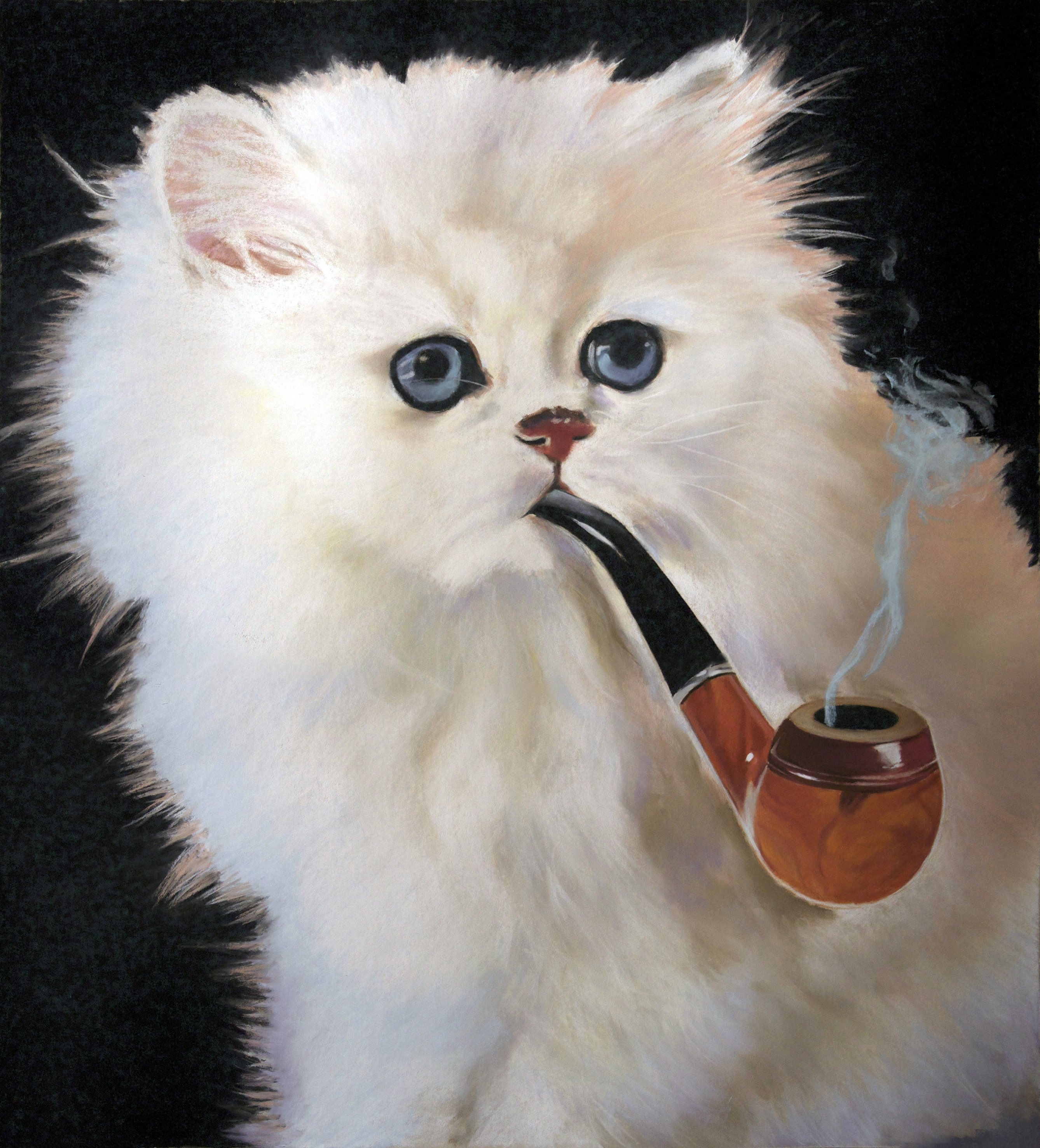 Brand New Gallery from Milan and Baró Galeria from Sao Paolo have both taken a more-is-more approach, and it works. Brand New Gallery's playful selection combines the gutsy, energetic works of rising star Josh Reames with Caroline Wells Chandler's hilarious-yet-deranged hand crocheted wall-hung figures and Letha Wilson's concrete works as well as pieces from Bosco Sodi and Deborah Kass. Meanwhile, Baró has brought together an eclectic and energetic selection of sculptures and wall-hung works from Rasheed Araeen, David Medalla, Tulio Pinto, Norbert Bisky and more.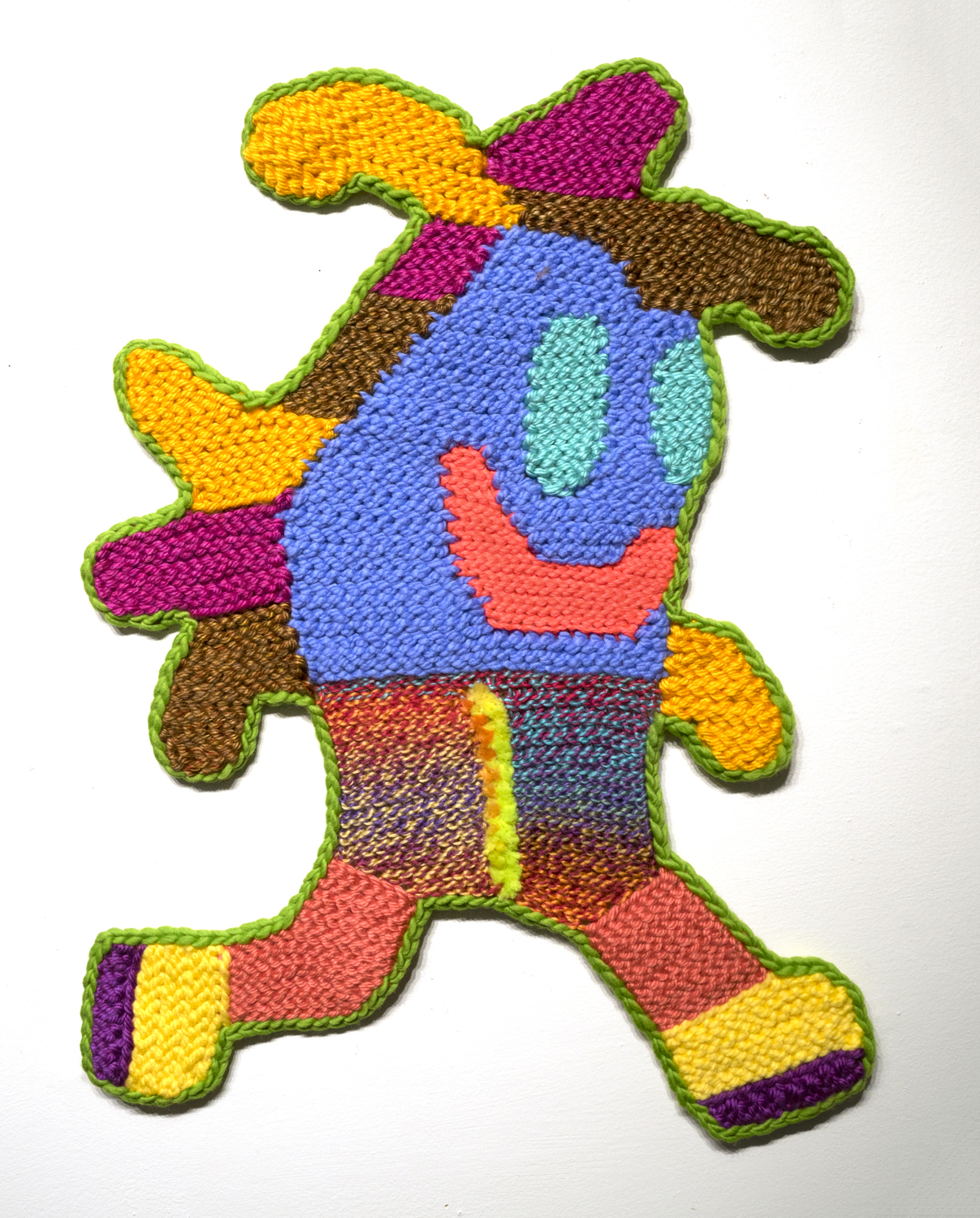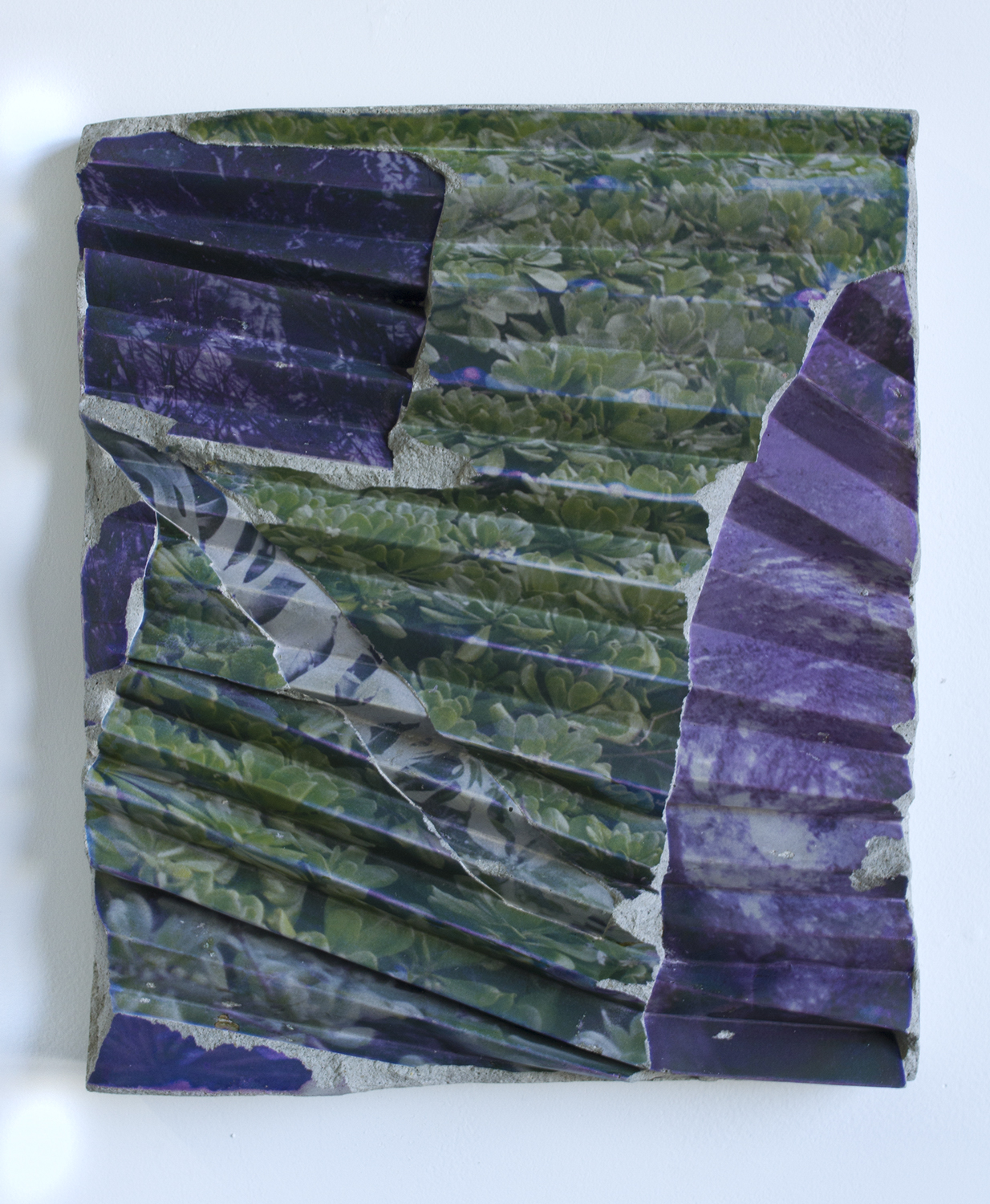 In yesterday's briefing the fair's director, Anne Vierstraete, stressed the importance of keeping up with the ever-growing competition from both within the fair circuit and the wider buzzing cultural scene in the city. "Gallerists are in need to seduce whenever they have a collector in front of them," she told us. While the sales aspect of any fair is unavoidable, Art Brussels does seem to allow plenty of space for the other things to shine through. 
Art Brussels runs from 21-23 April at Tour & Taxis, Brussels. artbrussels.com