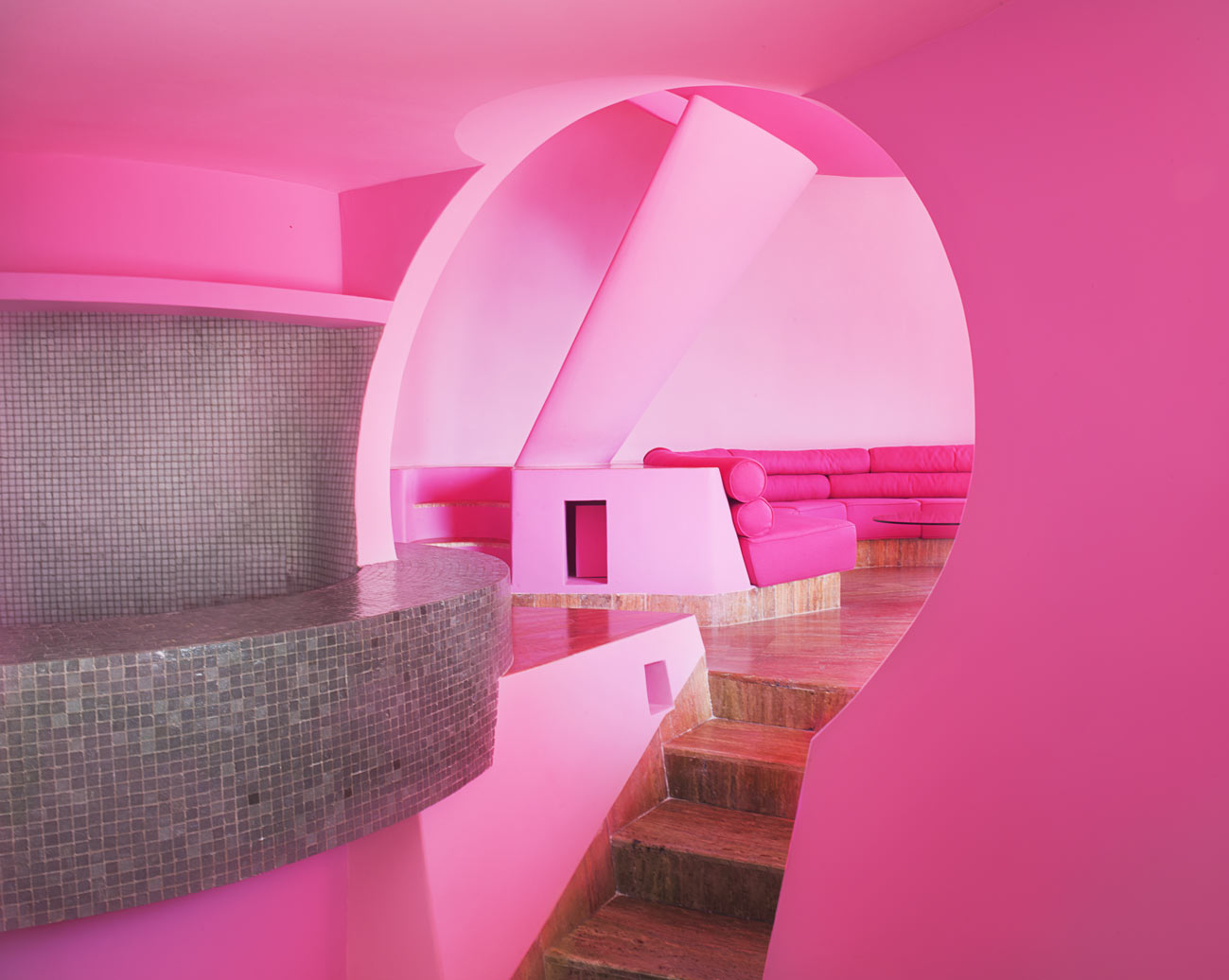 From museums to galleries, national treasures to significant little-known spots, each edition of Out Of The Ordinary offers up a virtual tour of an unmissable global art location.
A spectacle of interlinked orbs in warm terracotta, Palais Bulles (Bubble Palace) overlooks the bay of Cannes. Built between 1975 and 1989, it was designed by the architect Antti Lovag for French industrialist Pierre Bernard. In adherence to the trends of 1960s organic architecture and inspired by prehistoric caves, the Hungarian architect abandoned right angles and straight lines. The resulting futuristic, extraterrestrial look attracted the building's second owner, the designer Pierre Cardin who acquired the site in 1992.
Approximately 1,200 square metres in size, the house is spread over six levels and comprises 29 rooms, including a reception hall, panoramic lounge, outdoor amphitheatre, numerous swimming pools and waterfalls, and large landscaped gardens. Since Cardin's death in 2020, Palais Bulles can now be rented for events and is one of the most expensive properties in Europe (it was listed for $420 million in 2017). On the complex, Maison Bernard is open to the public by appointment and celebrates Lovag's legacy and designs.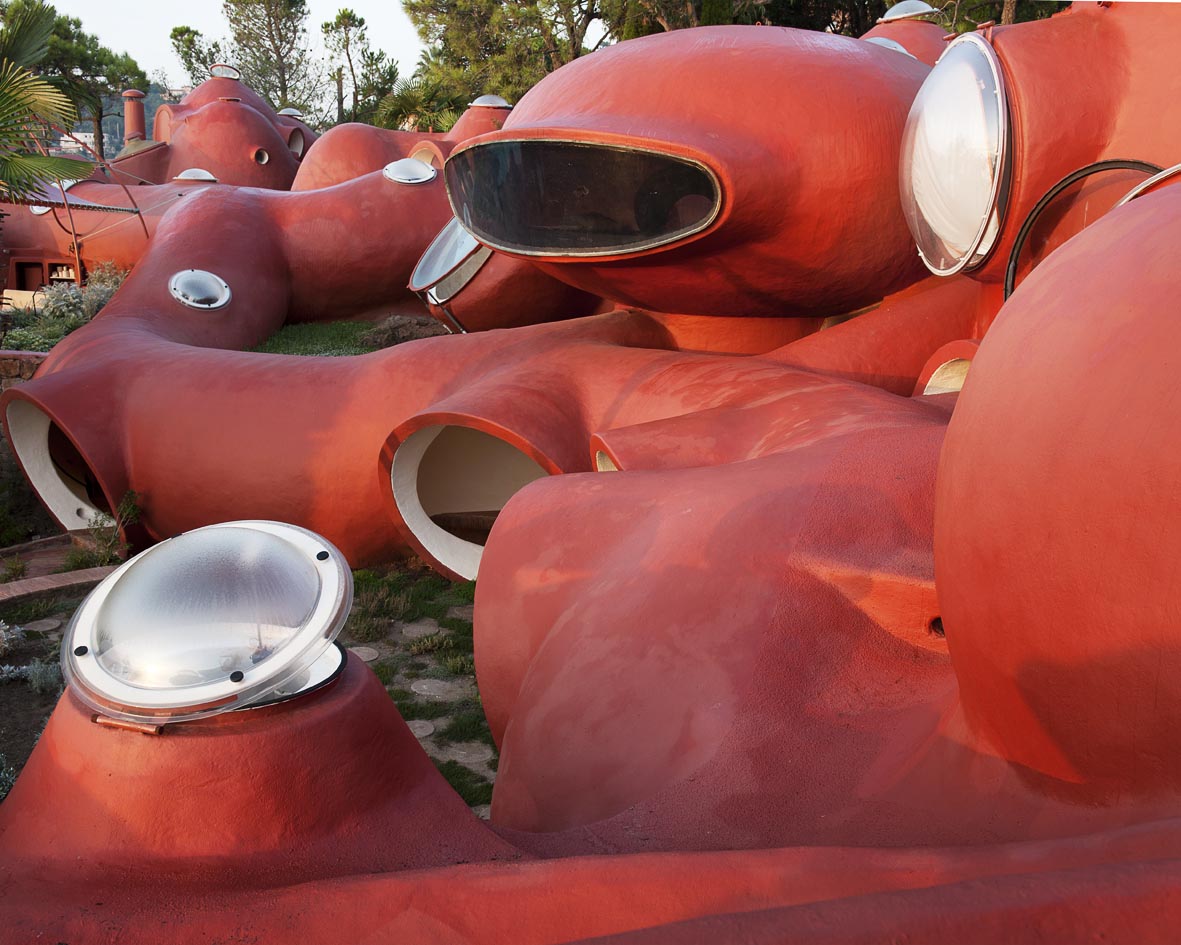 Who
Born in 1920 in Hungary, Lovag settled in France in 1947 where he studied at the École des beaux-arts. Associated with architects such as Jean Prouvé and Jacques Couëlle, he became a proponent of organic architecture, taking influence from Couëlle's The Sculpture House (1962). Referring to himself as a 'habitologist', Lovag created a human-centric vision of living space. "Architecture does not interest me," he proclaimed. "It is humanity, the human space that interests me, creating envelopes around human needs."
In 1969 he developed his first prototype of a bubble house, resulting in the Maison Gaudet in Tourrettes-sur-Loup. Lovag's houses merged together sculpture and architecture, while promoting a functional and cellular design that could accommodate the needs of its inhabitants. After purchasing Palais Bulles at auction, Cardin said, "Clinging to the rocky Estérel, this palace has become my own bit of paradise. Its cellular forms have long reflected the outward manifestations of the image of my creations."