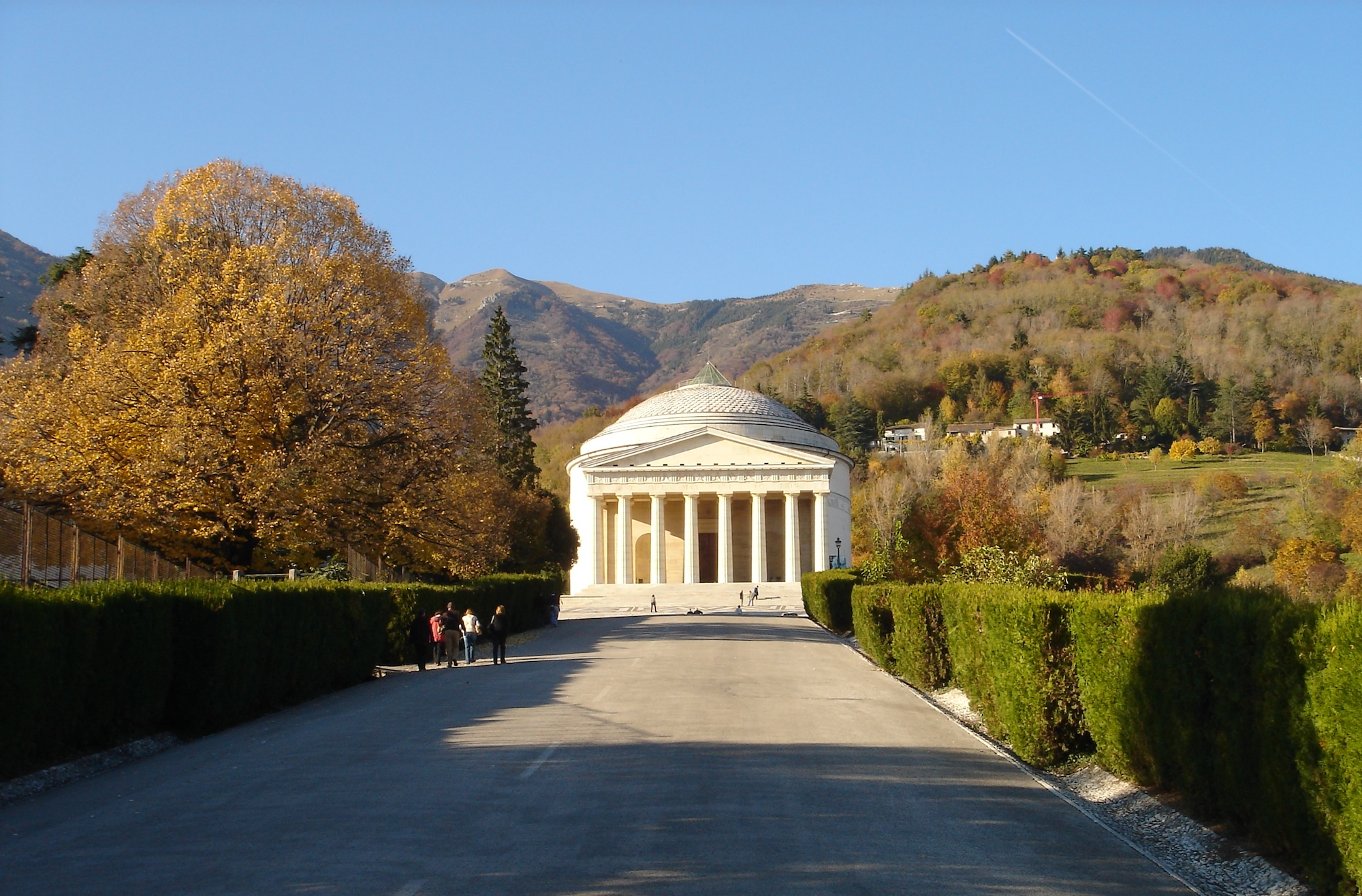 From museums to galleries, national treasures to significant little-known spots, each edition of Out Of The Ordinary offers up a virtual tour of an unmissable global art location.
Situated on the hilltop of Possagno, not far from Venice, the Museo Gypsotheca Antonio Canova contains the world's largest collection of Antonio Canova's original marble sculptures, plaster casts, sketches, paintings, archival material and personal possessions. A highlight includes the breathtaking barrel-vaulted Gypsotheca, an ancient Greek word meaning "collection of plasters." The complex also contains the 17th-century house in which the artist was born, a library and archive, as well as extensive luscious gardens and orchards all set against scenic mountainous views.
"The basilica-shaped hall is illuminated by natural light and holds the original plaster cast models of Canova's masterpieces"
Designed in the 19th century by the Venetian architect Francesco Lazzari (1791–1871), the Gypsotheca is an architectural jewel with the atmosphere of a tranquil temple. The basilica-shaped hall is illuminated by natural light and holds the original plaster cast models of some of Canova's greatest masterpieces, from his Three Graces to Theseus and the Centaur. Next door, the modern wing designed by Carlo Scarpa in 1957 holds a collection of terracotta sketches and plaster models, many of which were never completed.
Who
Canova was born in Possagno in 1757 to a family of sculptors and stonecutters. As a child he allegedly astonished his elders by carving a lion out of butter at a dinner party. As a result, the dinner's host, a Venetian nobleman called Giovanni Falier, decided to take care of his professional education. Canova went on to impress European emperors, kings, popes and nobility with his signature sculptures that delicately rendered sensuous skin in marble.
A quintessential Neoclassical artist, Canova earned the patronage of Napoleon, who commissioned him numerous times, a famous example being Napoleon as Mars the Peacemaker (1802-06). Upon his death in 1822, Canova's funeral rivalled that held for Michelangelo, and his half brother Giovanni Battista Sartori drew up plans to create this museum.