MAY 22 – 28 – 2023
Universal- Jam-packed full of astro action, reporting the latest news of the universe, equipping you to make the best of your week whether in love, sex, career, or creativity. 
COLLECTIVE COSMIC ENERGY 💫 
Last week, the universe hit us with more pent-up energy. We had leftover eclipse energy, doing their celestial dance-off. Mercury finally got its act together, and a fixed grand cross brought new levels of desperation, necessary cuts, and more truth bombs.
Thankfully, a shiny new moon last Friday hit the reset button, giving us a chance to rebuild our foundation, like renovating a house with an intergalactic twist! Just as we were anticipating, the post-eclipse revelations are still arriving! As we navigate the ever-changing financial universe, with its futuristic landscapes and power-ups aplenty, we must hold onto our moral values. Certain themes and hidden truths are becoming as clear as a moonlit night sky. Jupiter in Taurus has opened a brand-new chapter in our cosmic story, and it's time to make space for all the blessings, wonders, and delightful surprises heading our way. So, let's declutter our lives and make room for the cosmic goodies, tossing out the metaphorical junk and anything that's been hiding in the shadows!
Gemini season wants us to embrace our social side and bask in the lightness of being. Yet, deep down, many of us have been carrying the weight of unspoken emotions and unresolved mysteries. It's time to let go of that heavy baggage and realize that behind every smile, there's a personal battle being fought. It's like we're all players in this grand game of life, experiencing the loop-de-loops and twists and turns. So, let's connect, share laughter, and find joy in the little things that make our journey worthwhile, by maybe sprinkling some dark humour on even the most challenging aspects of our lives.
This week, the cosmos is also giving us sexy and flirty energy! The Sun and Mars are priming us for an epic performance and a whole lot of fun. Sure, some of our behaviours might need an upgrade to reach that next level, but let's follow our instincts. It's time to activate our idea factories, brainstorm, and build a future that's brighter, happier, and definitely not as boring as a level with no power-ups! So, grab your controllers, my fellow cosmic adventurers, and dive into the game of life!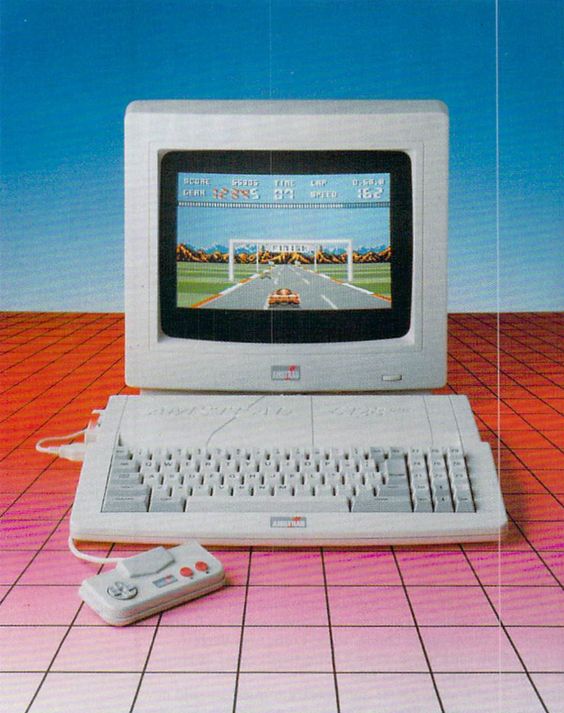 PRO ASTRO TIP
Reading for your Rising Sign aka. Ascendant can provide you with a more accurate horoscope overall that you just can't get from sun signs. Your rising sign indicates the sign of the zodiac that was rising on the eastern horizon at the exact moment of your birth. 
Many of you may not know your time of birth. Some people do identify more with reading their moon or sun sign. Find out what resonates most with you.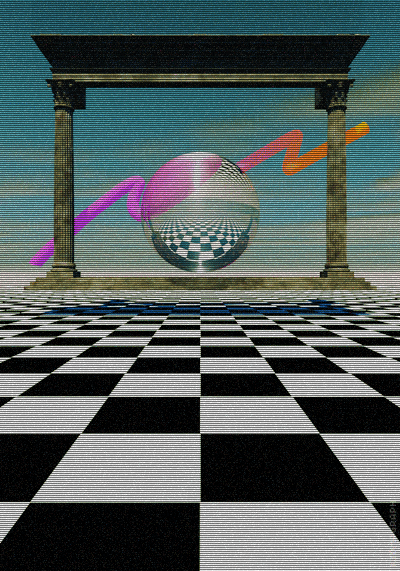 HOROSCOPES 👽
ARIES RISING
Ignite the fun and passion. This week, the cosmos is gifting you a VIP ticket to the pleasure dome of fun, creativity, and pure hot passion! This is your moment to shine, to exchange ideas with the collective, and potentially come up with the next big trend. So, keep those lines of communication open with your friends and networks because you might just invent something that solves a problem in this new world!
Last week, Jupiter made its grand entrance into Taurus, blessing your 2nd House with financial opportunities and a chance to showcase your creative ideas. Innovation and self-belief go hand in hand. Let lucky Jupiter boost your self-worth to new heights.
Brace yourself because on Monday, a situation with a friend may suddenly heat up into a steamy and passionate encounter. Just be cautious of heated arguments when you're out and about. Your fiery spirit is up for the challenge. Embrace the tension, learn from it, and let it fuel your drive to reach new heights of success. Remember, passion is great, but keeping the peace with friends is equally important!
Fun, flirty, and passionate vibes fill the air, urging you to explore your town like a pub crawl expert. Forget Uber; take the subway or train instead because you might just stumble upon someone incredibly interesting during your adventures. Follow your wild intuition, experiment with real estate or family matters, and step out of your comfort zone. Self-discovery leads to navigating your path and reaching your new goals.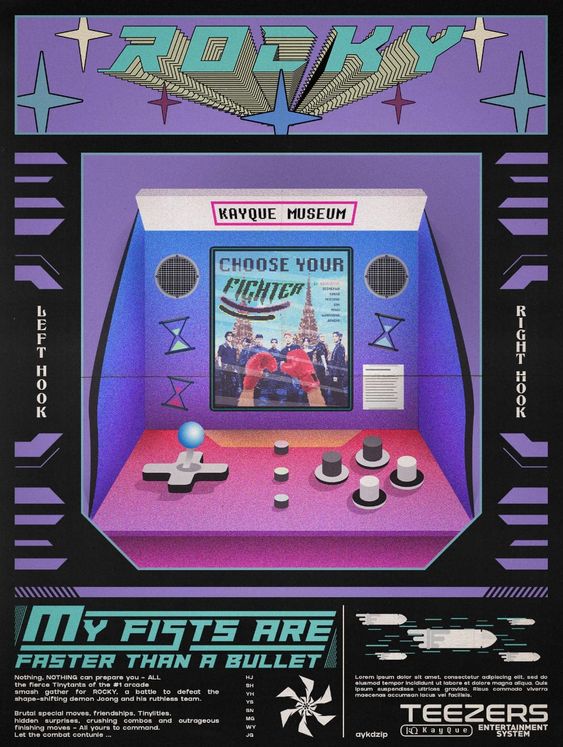 TAURUS RISING
Unleash the bulldozer energy! Venus in Cancer is inviting you to become a neighbourhood explorer, soaking in the scents, sights, and sounds of your immediate surroundings. Last week's arrival of lucky Jupiter in your sign is ready to shower you with a year of glorious abundance! You are getting ready for a golden touch in all areas of your life, from money to sex power to lucky transformations. Break free from restrictions and embrace a big, bold, and fully enjoyed life.
The new moon in Taurus last Friday kicked off your personal new year with an extra dose of celebration. Early in the week, Mars will still be opposing Pluto, causing intensity between your home and family life and your career. Don't worry, though—Gemini Season has you focused on expanding your money-making skills, lighting up your financial life. Just be mindful of fixed tension when Mars squares Jupiter, reminding you that some things take time, even for a patient Taurus like yourself.
Let Venus and Uranus fuel your intuition to experiment. Take a leap of faith and let your rebellious curiosity lead you to new heights. There may be some money-related tension with a friend over the weekend. Don't get too caught up in the little things. The universe has aligned to shower you with blessings, excitement, and rebellious adventures. Embrace the wild ride ahead, trust your instincts, and let your cosmic journey take you to new and extraordinary places!
GEMINI RISING
It's been a week with your planetary ruler Mercury out of retrograde, bringing some much-needed clarity to the air. Mercury is still simmering in your subconscious, but the sun is pushing you to light up people's lives.
Last week, Jupiter entered Taurus, guiding you through your dark corners like a relationship therapist. Your partner may have become your dive buddy, helping you uncover your hidden desires. What do you truly want in life, and how can your partners in business and love assist you in reaching your deepest desires? You're yet again on a journey of self-discovery that is awakening your goals and desires that may have been swept away.
New people are entering your life who can shake up your daily routine! With Gemini Season at its peak, the sun shines for you, and the universe sends fun, flirty, and passionate vibes your way. It's time to shake off the heavy stuff and look at the bright side of life. Maybe a short trip can give you a fresh perspective and a breath of fresh air.
Venus aligns with electric Uranus on Thursday, urging you to unleash your experimental side. Embrace your rebellious curiosity and trust in magic. Find solace in a meditative state and let go of old illusions. You're more consciously aware of what's happening now, so go ahead and embrace the craziness!
On Sunday, you may be reminded to make mature career decisions day by day in the upcoming week. Stay patient and avoid bitterness, for your efforts will be rewarded. Trust in your intuition, make balanced choices, and keep shining bright like the star that you are!
CANCER RISING
Put your energy into what feels right and good. It's time to focus on yourself, building a solid financial net, and living life in the grandest way possible. So pack your bags for weekend getaways and get ready to unleash your emotions through writing – it's the perfect therapy!
Last week, Lucky Jupiter made its grand entrance into Taurus, shining its expansive light on your social circle and opening doors for international projects and journeys. Get ready to connect with new souls who vibe with your unique energy.
You'll be busy building your resources and self-worth, fuelled by a deep longing for security. Be cautious, as extreme emotions can arise, especially in the realm of intimacy. It's a transformative time that can take you to new heights you never imagined. Open yourself up to intimate transformations and embrace the magic of the process!
Gemini season and Mars in bold Leo are infusing the air with fun, flirty, and passionate vibes. Your subconscious is illuminated, bringing forth opportunities for increased wealth and self-worth. It's time to manifest those money-making opportunities.
At the same time, though, Mars is squaring off Jupiter, bringing fixed tension that requires regaining your confidence and self-worth. Take it one day at a time and find your rhythm. Embrace the blessings that come through transformation and keep your heart open to receive. Venus, still in your sign, sends beams to Uranus in your social sector, urging you to keep innovating and spreading the love within your circle of friends.
On Sunday, you may reflect on relationship patterns and how to expand your perspective. Your inner world is incredibly active, so explore and find the treasures hidden within.
Connect with new souls, transform through intimacy, and manifest abundance. Keep innovating, stay connected to your spiritual side, and let your inner magic shine bright!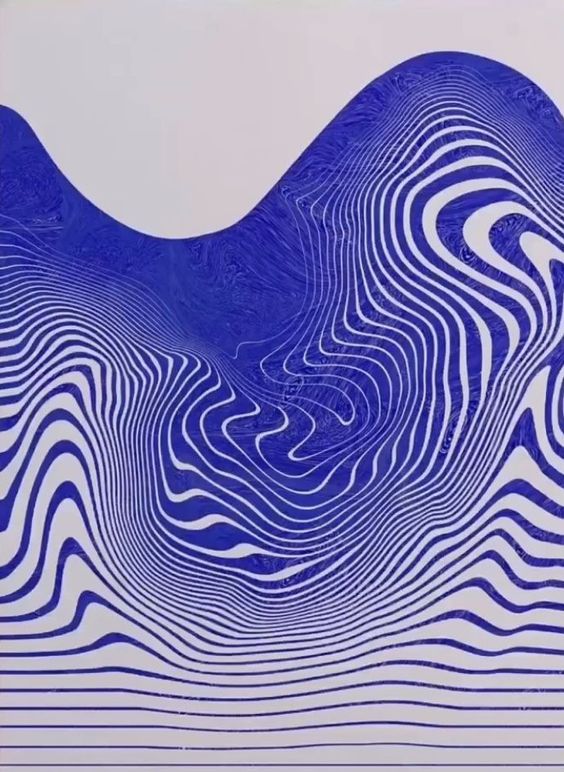 LEO RISING
Strutting through life like the majestic lion you are. With the Sun in Gemini gracing your 11th house, it's time to unleash your charisma and ask for a little help from your network.
Last week, Jupiter made its grand entrance into Taurus, your 10th house of fame and fortune, adding the cherry on top of your career transits. It's as if you've been blessed with the Midas touch! So, my regal Leo, don't hold back. Grab every golden opportunity that comes your way and let your name and reputation shine brighter than the sun.
Beware of power struggles with a partner, whether in love or business.
The butterfly mix of Gemini Sun and Leo Mars is creating an atmosphere of fun, flirty, and passionate vibes. Your friends can be your loyal companions on this grand journey. Let them witness your majestic prowess and share the spotlight with them. Fear not, dear Leo, for attention will always find its way to you. After all, who can resist the irresistible charm of a Leo?
Hold on, as Mars and Jupiter will create some fixed tension. Your drive and ambition might clash with your career wishes. Remember, fame and success aren't achieved overnight. It's all about taking steady, step-by-step actions. Think of building your career as planting trees and watering them every day. With patience and persistence, your empire will rise. Dive deep into your subconscious to find answers and unleash your inner brilliance for your next smart move. Let your rebellious curiosity guide you as you explore new frontiers and leave your majestic mark.
On Sunday, you may be reminded to keep an eye on your finances, especially when it comes to favours with friends. Someone might be asking you for something that makes you a tad uncomfortable. Trust your instincts, my noble Leo, and handle both your friendships and finances with care.
VIRGO RISING
Let the wanderlust guide you. It's time to plan your trips and embark on new adventures. Some of you may even be contemplating a change of location, perhaps through taking a course or seizing a new job opportunity. 
Last week, Jupiter made its grand entrance into Taurus, your exotic 9th house, igniting your desire to travel and explore. The next 12 months are your golden ticket to take a leap of faith and venture into uncharted territories. Whether it's a daring move to a new country or a thrilling adventure in an unknown land, embrace the opportunity to expand your horizons. So, pack your bags, leave the house, and wander to your heart's content.
Your focus has also shifted to your reputation and career. Pour your energy into shining in the professional realm. It's the perfect time to ask for a raise or a better position. But be cautious and watch out for nerves and anxiety that can weaken your immune system.
The combo of Gemini season with Mars in Leo, is infusing the air with fun, flirty, and passionate vibes. Deep down, you feel an irresistible urge to shake things up in your career. It's like a storm brewing inside you, and that's okay! Embrace the chaos and let the sun illuminate your public sector. Shine your light brightly, for the world is ready to witness your genius.
Mars squaring Jupiter, is still creating some fixed tension as you navigate through possible opportunities and frustrations. International ventures, like moving to another country, may beckon, but hurdles and roadblocks might dampen your spirits. Stay patient and adaptable, as the universe has a way of aligning things in due time.
From Thursday an opportunity may arise through a friend, so communicate within your tribe if you're seeking new territories to conquer. Let your rebellious curiosity guide you as you embrace experimental paths and carve your own unique journey.
As the week comes to an end, Saturn may potentially be causing discord with a romantic or business partner. Keep shining bright, for your light is needed. Remember that your brilliance can't be dimmed by mere challenges.
Let your analytical mind and adventurous spirit intertwine. Plan your trips, explore new horizons, and take calculated risks. You're meant to venture beyond the ordinary, so embrace the excitement that lies ahead.
LIBRA RISING
Striking the balance between career and pleasure. With Venus in Cancer gracing your 10th house, it's time to focus on your career and how you want to be seen in the world. You have the power to ask for favours, and no one will be able to resist your charm and persuasion. So, get ready to make some serious moves and watch those opportunities unfold!
Last week, the Jackpot transit began as lucky Jupiter entered Taurus, illuminating your shared resources zone. The universe is conspiring to bring you some serious coin.
As Gemini Season continues, Mars in Leo opposes Pluto in Aquarius, and your focus shifts to overseas opportunities and friendships. However, be cautious, as a heated argument may arise between you and a friend or even a romantic lover. Keep your diplomacy skills in check and navigate through the conflicts with grace and tact.
Traveling now can bring you new friends and exciting connections. And if globetrotting isn't currently in the cards, fear not! Good news may come your way from a friend overseas, expanding your network and keeping your social life lively.
Mars squares Jupiter, creating some fixed tension and the potential for financial disputes with friends. Communication is key. Work through the issues, find common ground, and restore balance to your relationships. Remember, maintaining harmony is the key to your happiness.
Venus divinely aspecting Uranus ignites the leap of faith within you to follow your wild intuition and embrace experimental ideas. It's time to transform your career with bold and crazy concepts. Trust your unconventional side and let your career soar to new heights.
As the week comes to an end, Saturn reminds you to prioritize your health and well-being. Stress and travel can take a toll on your immune system, so take extra care of yourself. Find moments of relaxation and rejuvenation amidst the hustle and bustle.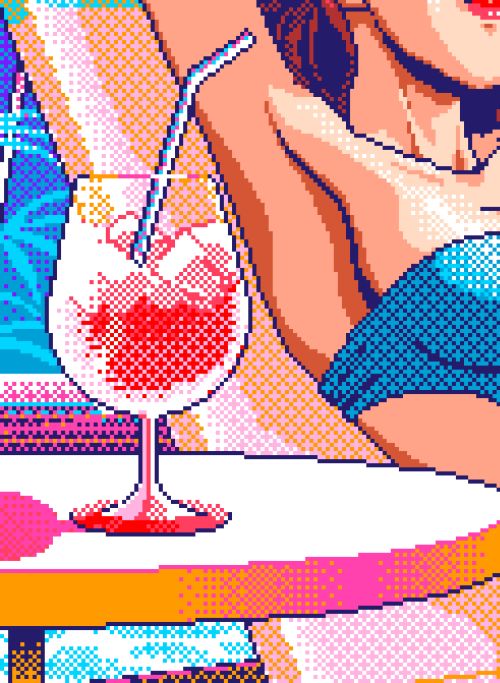 SCORPIO RISING
Unleash your mysterious magnetism! Mars in Leo in your 10th house encourages you to "fake it till you make it" when it comes to your reputation. Set the bar high and let your golden standards shine through. Embrace your fiery confidence and watch your professional pursuits flourish. Pluto in Aquarius works its transformative magic in your 4th house, stirring up changes in your home and family life. Let your home become a sanctuary that truly resonates with your soul.
Last week, lucky Jupiter entered Taurus, your 7th house of relationships, marking the start of partnership season for you, both in love and in business. Singles, get ready to meet "the one" or commit to "the one" you've already found. Love is in the air, and the planets are aligning to bring you someone who ignites your romantic desires. Prepare to be swept off your feet by someone from a different culture, refreshing you in ways you never imagined.
The temperature rises in your intimate affairs. Embrace curiosity and experiment with new ways of pleasure. Even within the confines of your own four walls, you'll feel the rejuvenating energy of spring.
Still, the cosmos is fuelling your desire to transform your reputation. Your drive is on fire, even though frustrations may be creeping in various areas of your life, including your partnerships in both business and love. Embrace the challenges as opportunities for growth and let your ambition guide you toward the success you seek.
Get ready for some unexpected and exciting encounters, especially if you're single. You may meet someone while traveling or come across a soul who captivates your heart. Embrace your rebellious curiosity and let love take you on a thrilling adventure.
On Sunday, Saturn and the cosmos may introduce someone more serious into your life. Angle your charms towards attracting someone with depth and stability. And for those of you longing to start a family, there may be a delay, but don't lose hope. Keep your faith strong and trust that timing is everything.
SAGITTARIUS RISING
Last week, Jupiter, your planetary ruler, moved into Taurus, transitioning from creative highs to helping you master your routine. Get ready to schedule like a boss because, with a strict routine, you'll accomplish more than ever before. Jupiter's blessings extend beyond fitness, bringing lucrative job opportunities and occupations your way. It's time to conquer the world with your newfound discipline!
Gemini season presents excellent opportunities to make solid connections in business and love as well. Just be cautious of any sibling drama that may arise as Mars and Pluto clash once again. Keep your cool and navigate those family dynamics with finesse.
If you're single, be prepared to meet someone special during your travels. The universe has exciting encounters in store for you, so keep your heart open and your sense of adventure ignited. You may experience some fixed tension. Stay mindful of nervous tension and its impact on your health while exploring new territories. Balance your drive for adventure with self-care to ensure a harmonious journey.
On Sunday, you and your partner may find yourselves engaged in discussions and disagreements about household matters. Keep the lines of communication open and work through any challenges with patience and understanding. Master your routine, upgrade your health, and manifest the body of your dreams. Let your curiosity lead you to exciting encounters and open doors to lucrative opportunities. Remember, even in the face of tension and disagreements, your optimism and sense of adventure will guide you towards a life filled with joy, love, and endless exploration.
CAPRICORN RISING
Bossing it up with style and sass. Saturn in Pisces is here to mature your communication skills, pleasure-seeking Jupiter is sending luck your way, lighting up your 5th house of fun and creativity. It's time to unleash your inner pleasure seeker and let the good times roll. Oh, and artists, get ready for a year of massive creativity and an incredible workload. When you look back, you'll agree that this was one of your most artistically fulfilling periods.
Last week, as Jupiter made its ingress into Taurus and Gemini season began, your summer of love officially commenced. Brace yourself for a wave of fun and creativity that will last for the next 12 months. With suitors vying for your attention, it's time to let yourself be wooed and cherished. And for those contemplating parenthood, freezing your eggs is an exciting option that can bring you joy and success, even if you're not currently in a relationship.
As Mars opposes Pluto, keep hustling because you're on your way to reaching the top of the mountain. However, watch out for intense money conversations, especially regarding your career and self-worth. It may be time to evaluate your value, particularly as you venture into new territories. Your routine is set for a positive change, and your health is undergoing a transformation. Embrace your drive for self-improvement and cut those bad habits like a boss. When Mars in Leo squares Jupiter in Taurus, fixed tension may arise in the romantic department, triggering your ego. Stay cool and remember that everyone is dealing with their own personal challenges. Keep your composure and navigate these situations with grace. By Thursday, love will lighten up, and someone extraordinary may blow you away when you least expect it. Get ready for a delightful surprise! Be mindful of anxiety when conversing with others. Embrace your inner boss and tackle any communication hurdles with style and sass.
AQUARIUS RISING
Surprising the world, one rebellious step at a time. Talk about a makeover! Are you itching to move into a new home that truly inspires you? Well, buckle up because here's the cosmic scoop: Since last week, Jupiter is blessing you with 12 months of home and family themes. It's time to find your dream home or give your current one a fabulous makeover. Get ready for those family ties to improve as well. You're in for some cosmic love on the home front!
Watch out for power plays and intense clashes in relationship talks, whether it's in love or business. Handle those heated discussions with grace and a touch of rebellious flair! For singles, it's time to ignite that fire of desire and flirt your way into some exhilarating connections. Creatively speaking, teaming up with a partner will bring a new level of excitement. And for those who are coupled and looking to conceive, this is a fruitful time for you. Fixed tension may arise, especially regarding disagreements with your partner about your home. You're in the mood to update your living situation, but not everyone may be on board. Stay open-minded and find common ground as you navigate these discussions. Trust your decisions regarding your home and family, and let the soothing energy bring you a sense of fulfilment.
On Sunday, be prepared for some additional bills if you have children, or perhaps a creative project of yours may be costing a bit more than expected. Keep your budget in mind, but don't let it dampen your creative spirit.
PISCES RISING
Dreamer baby, swimming through life's currents! With Neptune in Pisces, you're a dreamer, baby, swimming through life's currents with your mystical charm. Last week, Jupiter changed signs. That means it's time to go on short-distance trips and learn new skills. Get ready for some good fortune coming your way, and who knows, you might even treat yourself to a shiny new ride to cruise around in.
Saturn is in Pisces too, and it's all about making mature moves and decisions. Time to channel that dreamy energy into practical actions and take responsibility for your choices.
As Mars opposes Pluto, watch out for anxiety and health issues that may stem from unresolved trauma. I
t's never too late to address those buried emotions and seek therapy to release any blockages. Remember, self-care is the key to unlocking your full potential.
It's time to uplift your day-to-day routine and add some excitement. Maybe it's a side hustle you're working on from the comfort of your own home. Embrace the playful energy and let it infuse your space with joy.
When Mars squares Jupiter, fixed tension may arise. You're bursting with energy, but don't rush the learning process. Take your time and methodically work through new challenges. Slow and steady wins the race. If you're single, get out and about, and who knows, you might just meet someone special at the train station. Love at the first stop? Now that's a romantic adventure! On Sunday, there may be some disagreements at home or with family members. It's all about taking responsibility and finding a balance between your dreams and the practical realities of life.
WRITTEN BY COSMIC MI