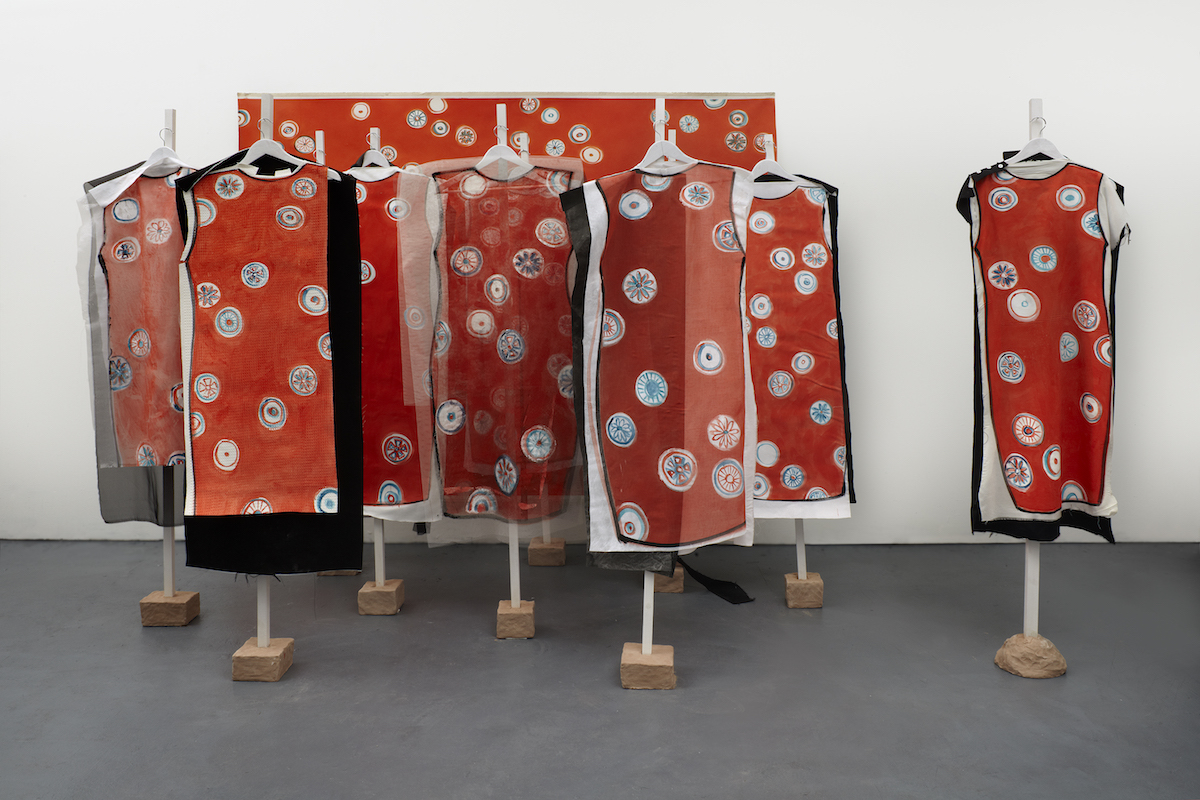 You have a new exhibition coming up at Parasol unit featuring work from the past fifteen years. Can you tell me a little more about the show?
The exhibition is entitled Here & There, and the selection of work and installation speaks to the architectural space of Parasol unit. On the ground floor, the exhibition focuses on a notion of "Here" and includes paintings that address materiality and bodily presence through three-dimensional object-paintings, pattern and colour.
On the first floor gallery, the exhibition focuses on "There" and presents a group of monochromatic paintings that explores presence and absence, loss, time and memory—all themes recurrent in my practice.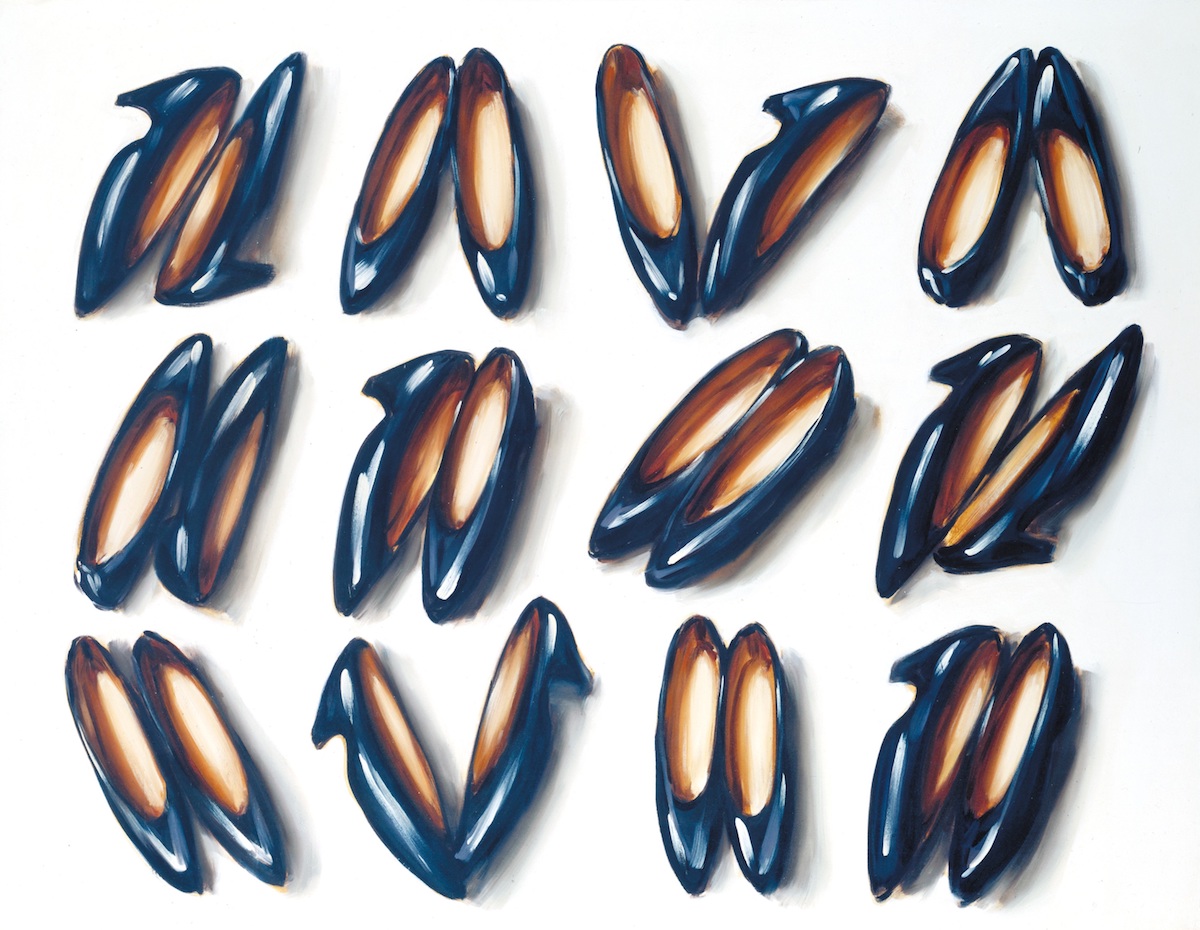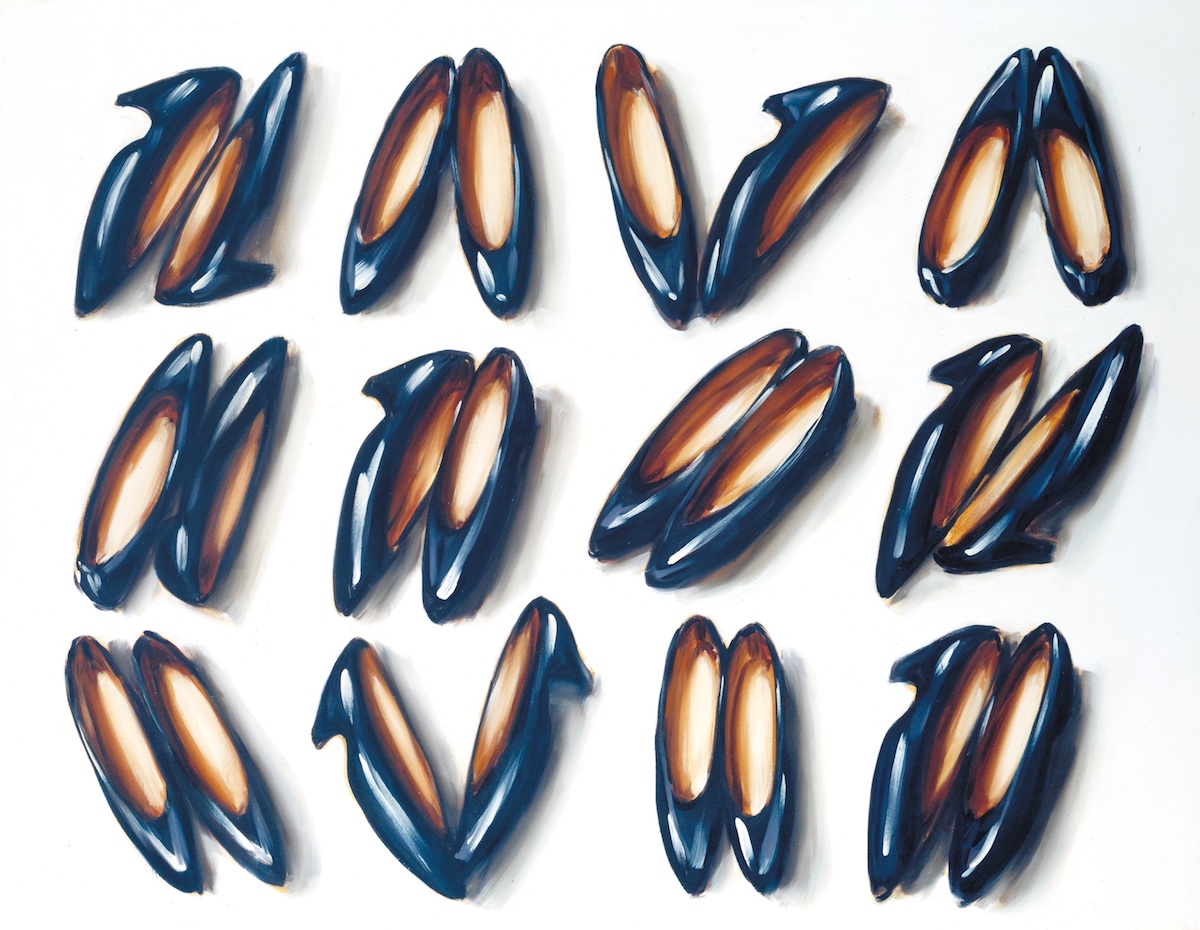 As well as flat paintings on canvas, the exhibition will include the performative "installation painting" Party of One. How and why did you get into making performative work?
In the mid-2000s I began to get irritated by the way that I always had to make more than one version of something in a painting: repeated images of an object in a painting, repeat motifs in pattern-making, series of paintings. The question ate at me—why couldn't I just do one definitive painting of an object or an object within a setting? To test this, I made a painting so big I simply wouldn't have it in me to do another like it: the twenty-metre wide Black and White, 2004-5, included in Here & There at Parasol unit. It took around eight months to complete.
When I finally had an opportunity to show Black and White, I noticed that viewers had to walk up and down its length in order to engage. It helped me to understand that "looking" is an action, a form of work, residing in the body as much as the mind; and it keyed the performative role of viewers in how they brought a painting alive for themselves.
In wanting to develop the interplay between "making" and "looking" located in Black and White, I went on to make other installation-based paintings, which incorporated real time and space as part of the material elements. I was also mindful that looking and making are a means to grow one's self and generate a sense of identity. I made Party of One in 2013, an installation painting that includes a performative component: a performer steps into the painting arena of Party of One where she becomes absorbed by the art, part of the art, and then steps out into the world and takes the art with her, but also leaves it behind.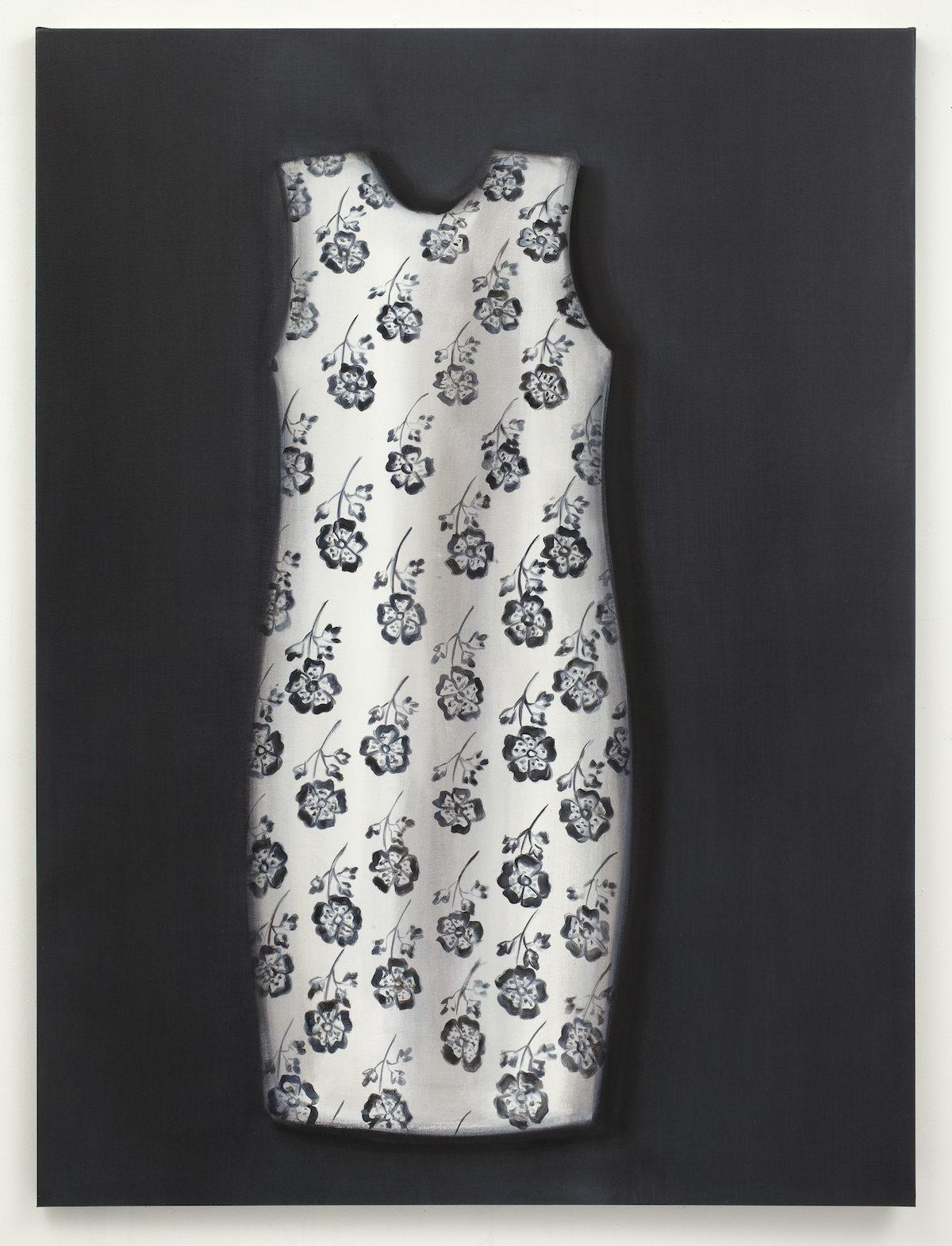 How do you feel your painting process has developed or changed over the course of your career?
Over the years painting for me has come to embody different modes of being, looking and making. The focus throughout has been an exploration of still life. In the 1980s my paintings featured everyday objects depicted against an off-white ground, arranged in a grid or random scatter. These paintings, all completed from start to finish in a single day, were characterized by a quick gestural application of paint. Fast painting delivers three things at once: the imagined representation of a thing; a record of my painting actions; and an embodiment of energy and touch in paint. The emphasis in "fast painting" is on the performative.
In the 1990s, I shifted from "fast painting" to a slower, more modulated approach. I began to paint objects within settings, which expanded my understanding of still life to embrace landscape, architecture, portraiture and storytelling. Slow painting allowed me to spend weeks or months on a painting, building up a depiction gradually through layers of paint. As each layer covered the layer beneath, it simultaneously added to and destroyed a bank of visual information, entwining loss and gain, known and unknown in material sensual form. With "slow painting", the emphasis is on the contemplative. If fast painting is allied to gesture and the flatness of the picture plane, slow painting, with its modulated layers of paint, creates pictorial depth and space.
In the 2000s, my approach to painting through installation and performance introduced real time and space into the mix, and the presence of people and the female body.
My process is also underpinned by pre-1900 art through my study and love of paintings by Velasquez, Goya and Manet.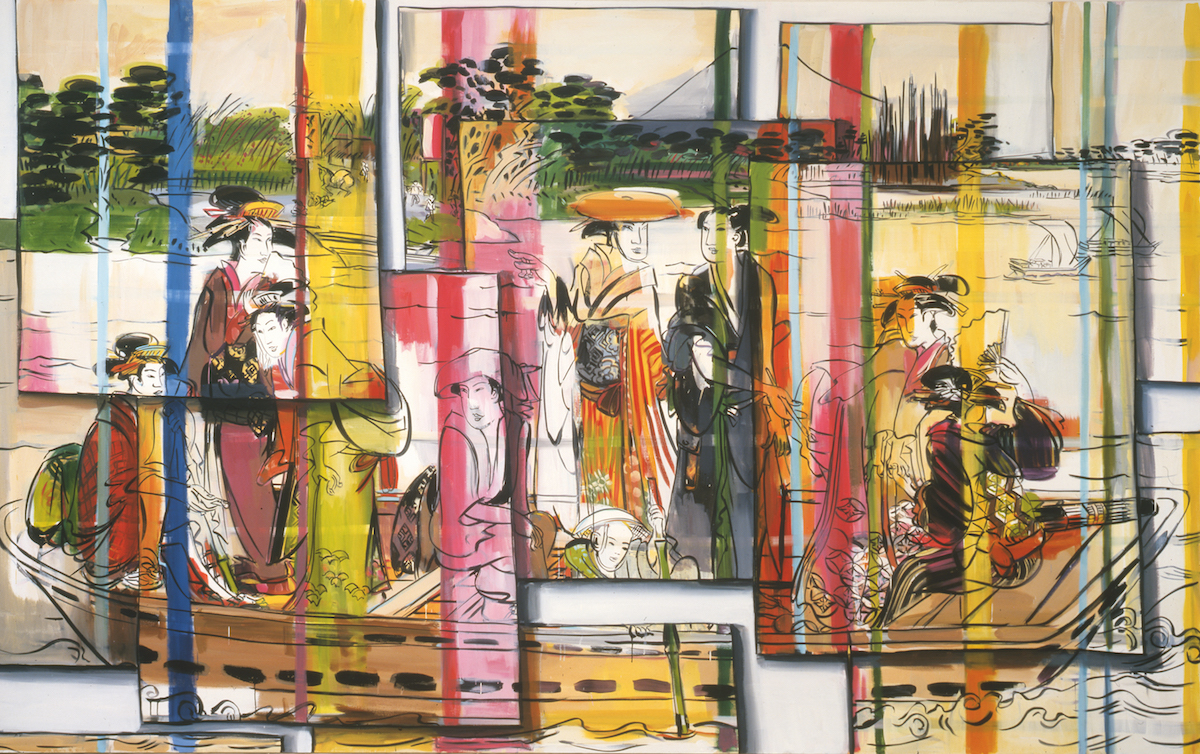 You have described yourself as a still life painter. Can you talk a bit about the appeal of the inanimate object as subject?
The term "still life" signals the fundamental experience of painting for me, encapsulating my fascination with the relation between stillness and movement, contemplation and action. I've always appreciated Manet's observation that still life is the touchstone of the painter. Over the years I've discovered that still life is more of a 'mind set' than a genre historically defined by the depiction of objects.
You work at the Slade School of Fine Art as Head of Graduate Painting. How has teaching in an art school influenced your practice?
I can't imagine my practice as an artist without the fabulous experience of exploring art within the setting of an art school. I'm fascinated by how art gets made, how artists imagine, discover and invent the best way to embody their thoughts and feelings about their relation to the world through material form, and where tradition meets "the new"—the critical, making environment of an art school is a great place to explore into this. I appreciate exposure to diverse craft traditions and art histories through the global mix of students. Engaging with young artists through teaching is a privileged way to investigate the nature of art and contribute to the discussions and debates around art and society as they change over time. It points to the importance of maintaining and investing in arts-related subjects within elementary and secondary school curriculums, fostering creative and imaginative thinking at all levels.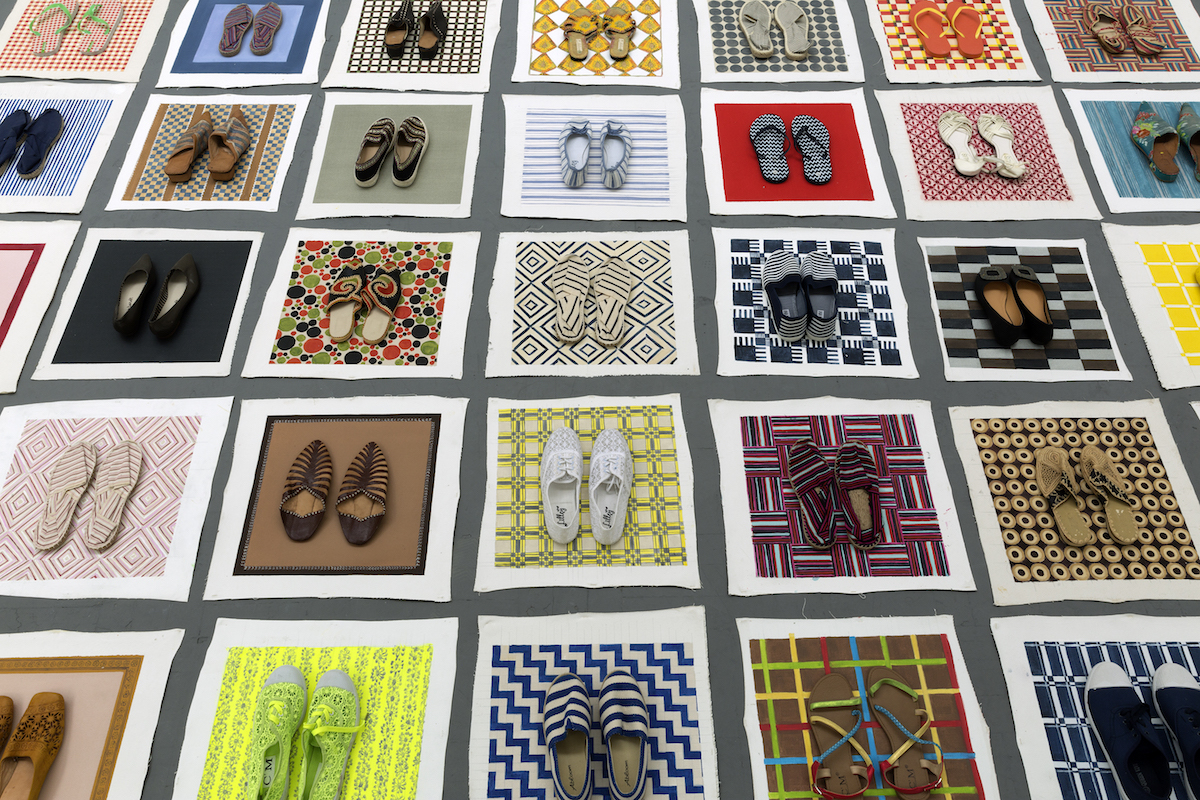 All photographs by FXP Photography, © Lisa Milroy, courtesy of the artist, unless otherwise stated.
SaveSave
He
re & There: Paintings by Lisa Milroy
17 January til 18 March 2018 at Parasol unit, London.
VISIT WEBSITE