LET THE STARS EMPOWER YOU
WRITTEN BY COSMIC MI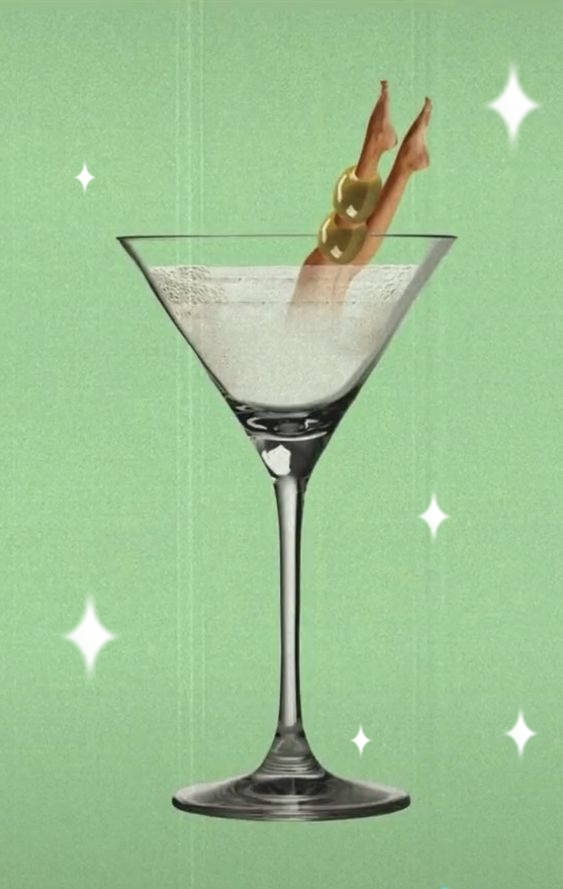 AN ULTRA-COMPACT WEEKLY FORECAST
Jam-packed full of astro action, reporting the latest news of the universe, equipping you to make the best of your week whether in love, sex, career, or creativity.
LET THE ELEPHANT HOROSCOPES ASSIST YOU
How to act in the real world with the advice of the cosmos & boldly go where no one has gone before.
PRO ASTRO TIP
Reading for your Rising Sign aka. Ascendant can provide you with a more accurate horoscope overall that you just can't get from sun signs. Your rising sign indicates the sign of the zodiac that was rising on the eastern horizon at the exact moment of your birth.
Many of you may not know your time of birth. Some people do identify more with reading their moon or sun sign. Find out what resonates most with you.
COLLECTIVE COSMIC ENERGY
Hey there, space cowboys! It's time to saddle up & ride the collective cosmic relief energy wave! After experiencing some intense eclipses, we're feeling the transformative power of the universe. It's as if we're emerging from a cocoon, ready to spread our wings and soar towards our dreams. With the Sun and Uranus conjunct, we're generating brilliant and rebellious ideas, shaking things up like a martini at happy hour.
Hold onto your hats because Mercury has been retrograde in Taurus, causing communication chaos and a fog of uncertainty. It's been like trying to hit a bullseye with a dart while blindfolded.
Fortunately, Mercury is finally turning direct this Sunday, and we can breathe a sigh of relief as the fog lifts, revealing the path ahead. There were some bizarre occurrences we thought we would never understand, but by the end of May, all celestial blips shall clear up.
Let's not forget about Jupiter in Aries, hitting that critical 29- degree mark before moving into luscious Taurus the week after, only to return to Aries in April 2034. Every time Jupiter is about to change signs (roughly every 1.2 years), we receive a special gift at the end of this transit. Check where Aries resides in your chart and be open to receive the goodies. This transit only comes around once in a blue moon, so we're in for some exciting surprises. It's as if the universe is sending us a special delivery filled with unexpected treasures and opportunities. More on the big Jupiter into Taurus transition next week. After weathering the storm of the last week, we know that crisis leads to opportunity. It's like a phoenix rising from the ashes or a caterpillar turning into a butterfly.
Some of us may even be rewriting our stories and embracing positive change. With tenacity and grace, let's seize life by the horns & skill-fully ride that cosmic bull, triumphing over its challenges like seasoned rodeo champions.
HOROSCOPES
ARIES RISING
It's time to focus on your four walls & start building the foundations for your home, body & soul. Think about your family, your money, & your roots. Reflect on how much you've grown since May 2022 and give yourself a pat on the back for daring to try new things & taking that leap of faith. Uranus & the Sun are conjunct, bringing a brilliant new creative money opportunity into your life. Don't be afraid to think big & bold because nothing is too crazy these days. Embrace the unpredictability of your relationship with money & let it ignite your fire. Bouncing ideas off a group or friend might just lead to groundbreaking ideas.
Mercury might be retrograde, causing communication chaos. Take this time to meditate & fortify yourself to achieve realistic goals. When it comes to your home, don't be afraid to redo broken parts & reconnect with family members. Mature forgiveness & coming from a place of love can help solve any family trauma or issues that may arise. Finally on Sunday: Mercury goes direct! No more payment delays or communication haze. All things related to money will start to speed up & take a faster pace. So take a deep breath, & trust in the cosmic energy to guide you towards ultimate success.
TAURUS RISING
You might find yourself connecting more with your siblings & friends. With Uranus in the mix, add a rebellious streak. You're building your own foundations to secure yourself from unpredictability, so you might be making some surprising moves that are catching people off guard. You may still be feeling the eclipse after-vibes from last week. Relationship matters in love & business were highlighted, & you still may not be fully clear on whether it's a "real-relationship" or a "fake- relationship." Only time will tell. On the bright side, things are looking up for your career. With the Sun kissing Uranus in your sign, you're making positive new moves & building new territory. These power moves are sure to boost your reputation & set you up for success.
Speaking of success, keep an eye out for fated meetings & karma in the air. Thanks to Mercury retrograde, a friend could introduce you to new souls that could be beneficial for romance or creativity. Who knows, you might even bump into some old friends while out and about. On Sunday, finally, it looks like your brain melt is over! With Mercury turning direct, there will be no more hazy communication, delays, weird exhaustion, & confusion. Take a deep breath & digest all the information that's coming your way. It's birthday season for Taurus sun, so make sure to celebrate accordingly!
GEMINI RISING
Looks like you've been diving deep into the sauce lately… But don't worry, the blur shall disappear at the end of the week, and you'll finally be able to come up for air.There are hidden gems & treasures waiting for you in your deepest, darkest, subconscious. Don't use alcohol, or other substances as a gateway to get there. Instead, sit still, breathe in & out, & try a guided meditation if you're having trouble focusing. The brilliance & multiple epiphanies that await you are worth it. By Sunday you'll finally know the next realistic career move to make. Remember the deeper you dive into yourself, the more treasures & answers you'll find. #brainoptimization.
Your career & self-esteem will humbly evolve & grow. You'll still be swimming in the hidden depths of your subconscious, but this time you'll know exactly which river to float with & go with the flow.
CANCER RISING
Your charm alarm is ringing. Mars & Venus are in your sign making you irresistible right now. Don't let your emotions get the best of you after last week's hyper-emotional fated eclipse. Use those deep feelings to fuel your best creative work. Friendship opportunities & surprises are in store for you. Keep an eye out for a transformative job offer or an opportunity to exchange ideas & connections with your friends. Speaking of connections, Mercury retrograde has you reconnecting with friends & even old business partners. Don't be surprised if an international opportunity pops up through an old friend. A new publishing possibility may present itself – so get ready to send out your portfolio once Mercury turns direct this Sunday. Then it will be time to say goodbye to communication haze, delayed emails, & tiredness. Yay! This is the last week of feeling unclear about decisions, people, & happenings. So go forth and conquer the world, & don't forget to use that charm alarm to your advantage!
LEO RISING
You're focusing on your career & reputation, which is great because it's important to have a strong foundation before you can build your castle. You might be teaming up with a partner on a groundbreaking project, or even considering getting married! Just remember, don't sign anything while Mercury is retrograde unless you want your happily ever
after to be full of glitches & hiccups. You're also attracting some powerful personalities, which is a testament to your own strength & power. You'll keep attracting these types of people until you fully recognize the power & hidden darkness in yourself. Last week's eclipse might have shaken up your home base's foundation, which can be a private & confusing matter. Make sure to talk to someone you can trust if you're feeling lost & unsure. If you need to balance out your emotions, find a creative outlet to express yourself. Don't worry, the communication fog will lift on Sunday when Mercury turns direct. No more career confusion & hazy decisions! Time to build your reputation in new & exciting ways. If you're feeling ready for deep transformation, allow yourself to explore your dark side. Who knows what kind of magic you'll unleash!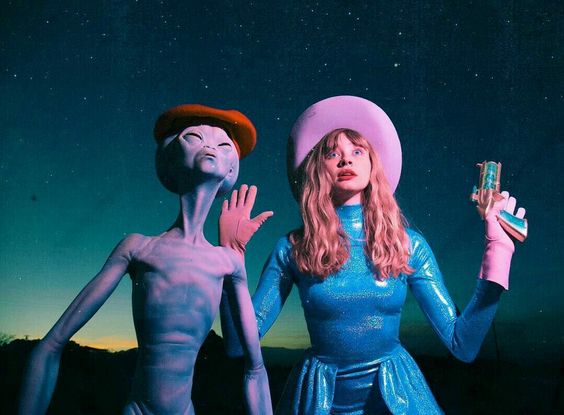 VIRGO RISING
Let's talk about those travel delays. We know how much you love to be organized and on time, so make sure to double-check your flight times and get to the airport early this week. In your relationships, it looks like you're taking a mature approach and figuring out what you really need. You're not just trying to plunge into the next best love affair this time. Work opportunities from overseas or related to publishing may have been showing up. This could be just the thing you need to get out of your rut and add more excitement to your life. If you're single, a friend could introduce you to the real deal. Don't be fooled by exteriors. Alternatively, you could be hooking up with a friend, and before you know it, a friend commitment turns into a love commitment.
On Sunday, your planetary ruler Mercury finally turns direct! Adios delays! It's time to start planning your summer vacation. You'll definitely be acing your planning skills again and won't make any silly mistakes while booking your hot-bae summer. Start pre- booking those trips before prices skyrocket, and you're left with a sad staycation. Plus, it's always more fun to plan a trip with friends. Here's to a week filled with travel, exotic lovers, & work opportunities. If you don't have the chance to get away, make sure to be present on global social channels.
LIBRA RISING
Venus on top of your chart, means your charm is on high alert, & you are catching opportunities left & right. You are riding the wave of success, and everyone is noticing! Love is still in the air. You are attracting potential partners like a magnet, & you are not afraid to make your moves! Keep putting yourself out there, & if Single, you will find the one you are looking for. You have got the sweet vibes & some serious sex appeal going on, and are ready to explore deeper with your lover & get creative with a friend on a money-making project. Let your creative juices flow and see where it takes you! You may be receiving some extra cash from a past job, or trying to get some. Remember to take it easy & watch your anxiety to stay happy & healthy.
Keep digging deep into your likes and dislikes. Knowing what you love & hate will help you make better career decisions.Keep working hard, and it will pay off in the end! Finally, on Sunday, Mercury turns direct so you can start feeling less tension in your life. Say goodbye to tax stress and sexual miscommunication! You are irresistible, and your career is on a roll! Keep putting yourself out there and chasing those opportunities. Remember to take care of yourself and enjoy the ride!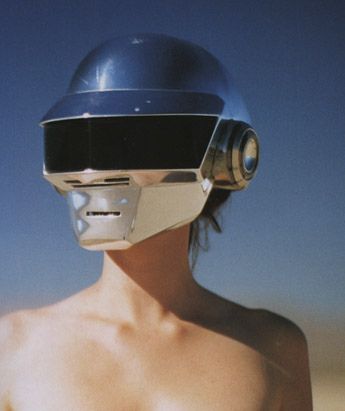 SCORPIO RISING
You've got quite the cosmic cocktail going on! Transformation is happening in your home & family life. Maybe you're redecorating, maybe you're starting a family, or maybe you're just trying to survive a family dinner without any drama. You're feeling the urge to explore & travel. From Sunday on, it will be time to plan those exotic vacations. You're for sure still feeling the aftermath of last week's intense eclipse that took place in your sign. That lunation was a big cosmic event, & it probably stirred up some deep emotions & desires within you. The start of the week brings the potential for surprising business partnerships or making a home with a refreshing new partner. Maybe it's time to cut ties with a partner who's no longer serving you. Uranus is all about shaking things up, so don't be afraid to make a bold move. Mercury is still in retrograde, which means it's time to reflect on past relationships & make decisions about the future. A lover from the past may have re-emerged, & you are questioning big life decisions like whether or not to have children or move in together. Take your time, & listen to your intuition. A long- distance relationship may be calling your name, but with stern Saturn currently in your romantic house, commitment can feel a little scary. Take it slow & don't rush into anything. Finally, Mercury goes direct on Sunday, which means communication should start flowing more smoothly. Take a deep breath & trust that the cosmos has got your back, even though the universe may feel like a wild & crazy place right now.
SAGITTARIUS RISING
Keep enjoying the pleasures of life. The fun isn't over yet, but soon you'll need to focus more on building some structure & routine. Whether you've been busy reproducing or pouring your energy into creative projects, it's time to
start thinking about the near future. Has an overseas work opportunity been offered to you? Could this be your chance to pack your bags & explore the world? Or maybe you're excited about working with people from different cultures. Either way, you'll have more clarity after Sunday, when the planets have settled from last week's cosmic chaos. Living with a partner may bring on more responsibilities, especially if you've recently added a new family member to the mix. But don't worry, you can get through it with mature money management & conversations with family members. Maybe even some therapy could help you address any personal struggles. After all, nobody's perfect. The communication fog will lift on Sunday, allowing you to clear up any misunderstandings. So take advantage of this fresh start and keep moving forward towards your goals. Who knows what the future holds?
CAPRICORN RISING
It's time to let loose and let your creativity run wild. There's no need to be so strict with yourself. Even your siblings might surprise you with some unexpected changes, but remember to respect each other's paths. This week is full of surprises! Love is in the air, & someone from the past may surprise you with a passionate love declaration. If you're in the creative industry, now is the time to take risks & trust your instincts. Stop caring about people's opinions (yes, even your mother's!), & you shall feel liberated. Mercury may be retrograde, but that won't stop Cupid from shooting multiple arrows your way. So roam around town & see who pops up from your past. You get to decide which dish you'd like to heat up. If in a committed relationship, communication may still be fuzzy, but discussions about future projects, like having a baby, could be up for discussion. Just make sure to schedule that talk on Sunday when Mercury turns direct, & everyone will be better at communicating sensitive subjects. It's important to remember that communication is key in all relationships. Saturn is currently teaching you that lesson, so make sure to communicate more maturely with those around you. After all, honesty & effort are the least we can allow each other to have. Mercury turning direct in your romantic house is sure to make the following week spicy and exciting, whether it's romancing or bromancing!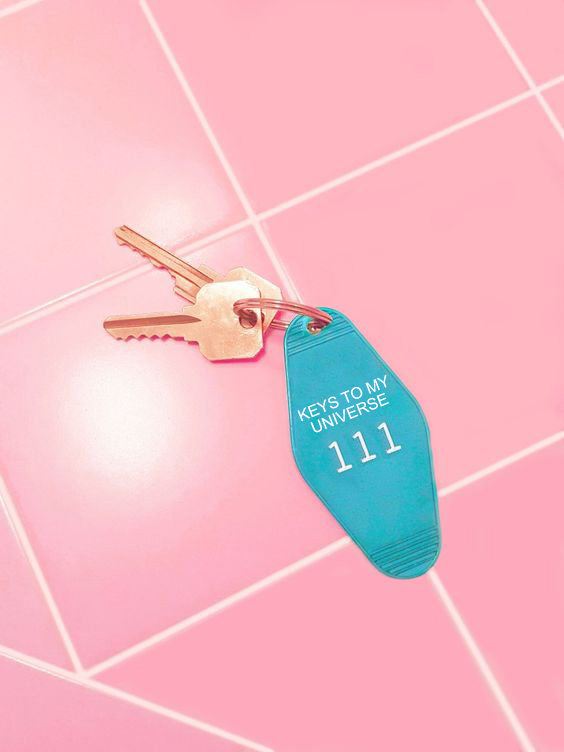 AQUARIUS RISING
You're likely experiencing some shake-ups in your home & family life. Maybe you're thinking about moving in with your partner, or maybe you're just feeling a little restless in your current living situation. Either way, change is in the air! Saturn is urging you to be a little more responsible with your finances. No more frivolous spending. It's time to start saving for the future. Pluto in your sign, which is all about transformation & self-reinvention, is making you feel ready to spread your wings and fly, but your loved ones may not be on board with your plans. Remember, it's important to focus on yourself & what makes you happy.The Sun & Uranus meeting in your intimate 4th house could signal a major change in your home life. Maybe you & your partner are ready to take the next step, or maybe you're finally ready to strike out on your own. Whatever it is, embrace the energy of transformation! On Sunday, when Mercury goes direct, you'll finally be able to communicate clearly & get everything sorted out, especially topics related to money.It's a good time to focus on improving your relationships with your family & loved ones. Remember, communication is key! Don't be afraid to embrace change. You're on the brink of something big, all you have to do is take the leap!
PISCES RISING
Living in a beautiful reality of utopia with dreams as your reality – sounds like a pretty sweet deal! Money is flowing in and flowing out just as quickly with all that spending. Don't worry, you've got Saturn in your sign for the next 2 ⁄ years to help you grow up and face reality. Even if it's hard sometimes, it's important to stay grounded and not get too lost in your dreams. This week, you may be revisiting some brilliant ideas that you had put on the backburner. Maybe it's time to dust them off and see if they can solve one of the world's problems – after all, you were born with quite the intuition & the visionary of the zodiac. As Mercury turns direct on Sunday, any confusion you may have been feeling will start to lift. So keep exploring and developing those ideas, my dear.The world needs your beautiful reality and creative solutions!