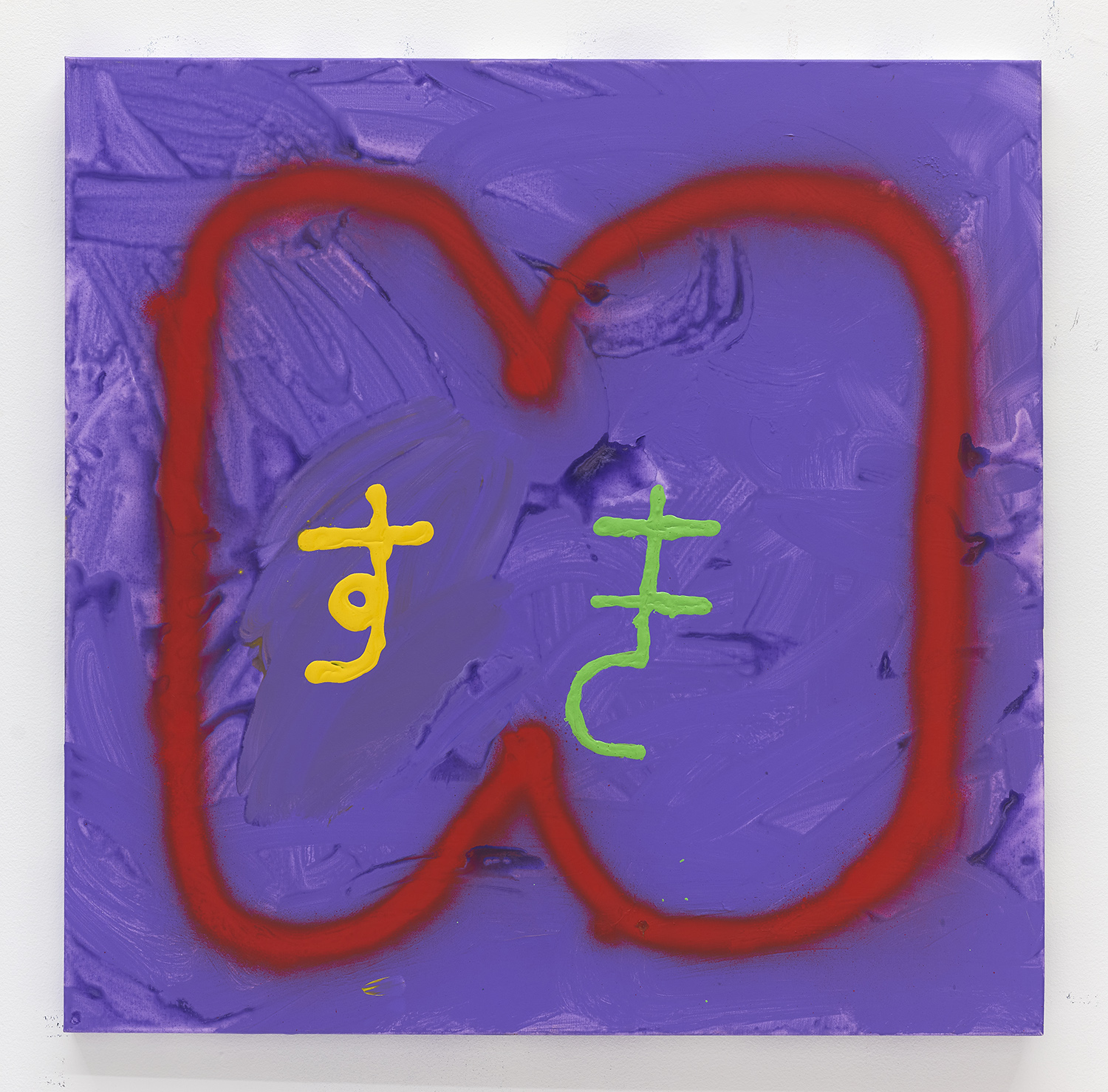 Japanese-born, LA-based artist Misaki Kawai creates big, bold, deliciously tactile works that underscore her central duality: the works seem cute and uncomplicated, but carry layers of meaning; the artist herself is likewise a riddle that veers between the straightforward and the beguilingly obfuscated. To find out more about her current exhibition Moko Moko Doki Doki at The Hole in New York, I was keen to interview Kawai, who only answers questions over email. As such, her musings are fairly brief and often charmingly off-the-wall. Perhaps things have been slightly skewed in translation; perhaps her surreal-leaning responses are all part of a carefully mains tainted, conceptually driven holistic "artist persona" construct. Either way, it's a refreshingly different kind of interview.
The Doki Doki of the exhibition title roughly translates to "excited" or "heartbeat"; the name was chosen since, the artist says, "I want more people to be excited for everyday life with some fluffy things." The show presents Kawai's new text paintings, as well as her signature "fluffy" sculptures which, until the pandemic, looked to bring a sense of playfulness and tactility to the potentially sterile environment of the white cube gallery space ("I want people to pet art like a puppy or kitty cat," she tells us). The show builds on her work from the Honolulu Biennial and the current National Gallery of Victoria Triennial in Australia: "All the works share simple form and expression, and invite the public to interact through play," says Kawai.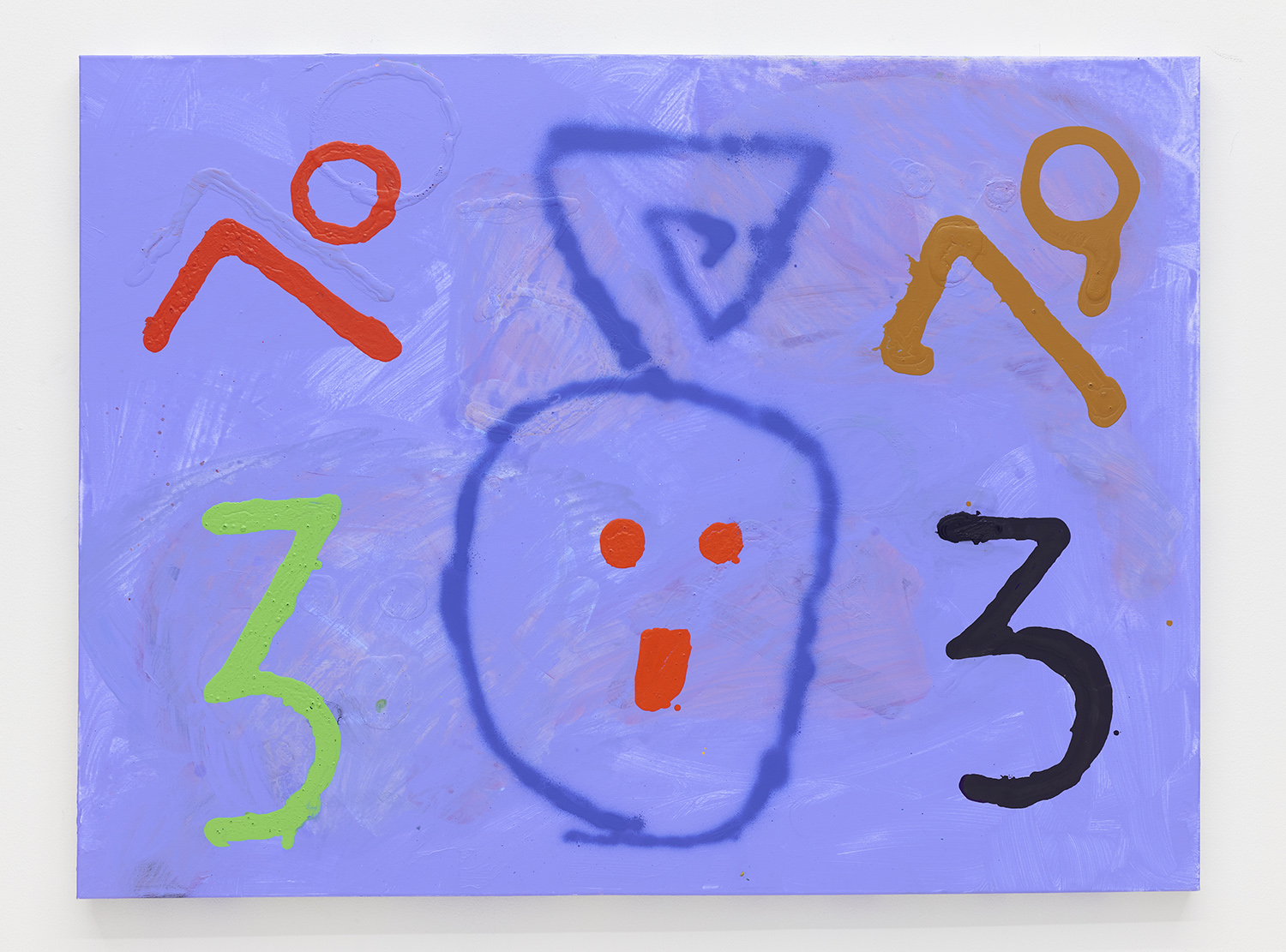 You've been dubbed the 'Poster child for slacker art' and the 'Wizard of whimsy'… how do you view yourself as an artist, and the work you make?
My eye is like cat. My nose and mouth is like dog.
My work is with wobbly hand. 
I've read that you use an anime method  'Heta­-uma' [which Kawai has said translates to 'Bad­-good', and refers to 'bad' (technique) and­ 'good' (sense)] to create your art. How does that process work? 
First, I tried to draw animal realistic, but when I was around 5th grade, I started going heta-uma direction. I found more possibility and infinite joy this way. I also enjoyed to make friends laugh when seeing my funny drawings. Since then I am continuing my explore with heta-uma!
"The first fluffy work I made was big, pink, furry, square… and farting in the back"
What was behind the emergence of your new text paintings in 2020? 
When I speak Japanese, I use onomatopoeia a lot. It is a playful way to speak. These are also found throughout my current exhibition at the NGV Triennial 2020 in Melbourne. We even published a book about Japanese onomatopoeias called, Moja Moja Means Hairy. The text paintings are a continuation of this work.
Tell me about your interest in emojis, and the thinking behind your "fluffy" works….
I use emoji for text and emails. I like the approach to use shape and colours (emoji), I feel like cave man. The first fluffy work I made was in 2003 for a group exhibition in NYC. It was big, pink, furry, square… and farting in the back. The next one was in 2011 at the Malmö Konsthall in Sweden. I made a big pink fluffy doggy named Arty.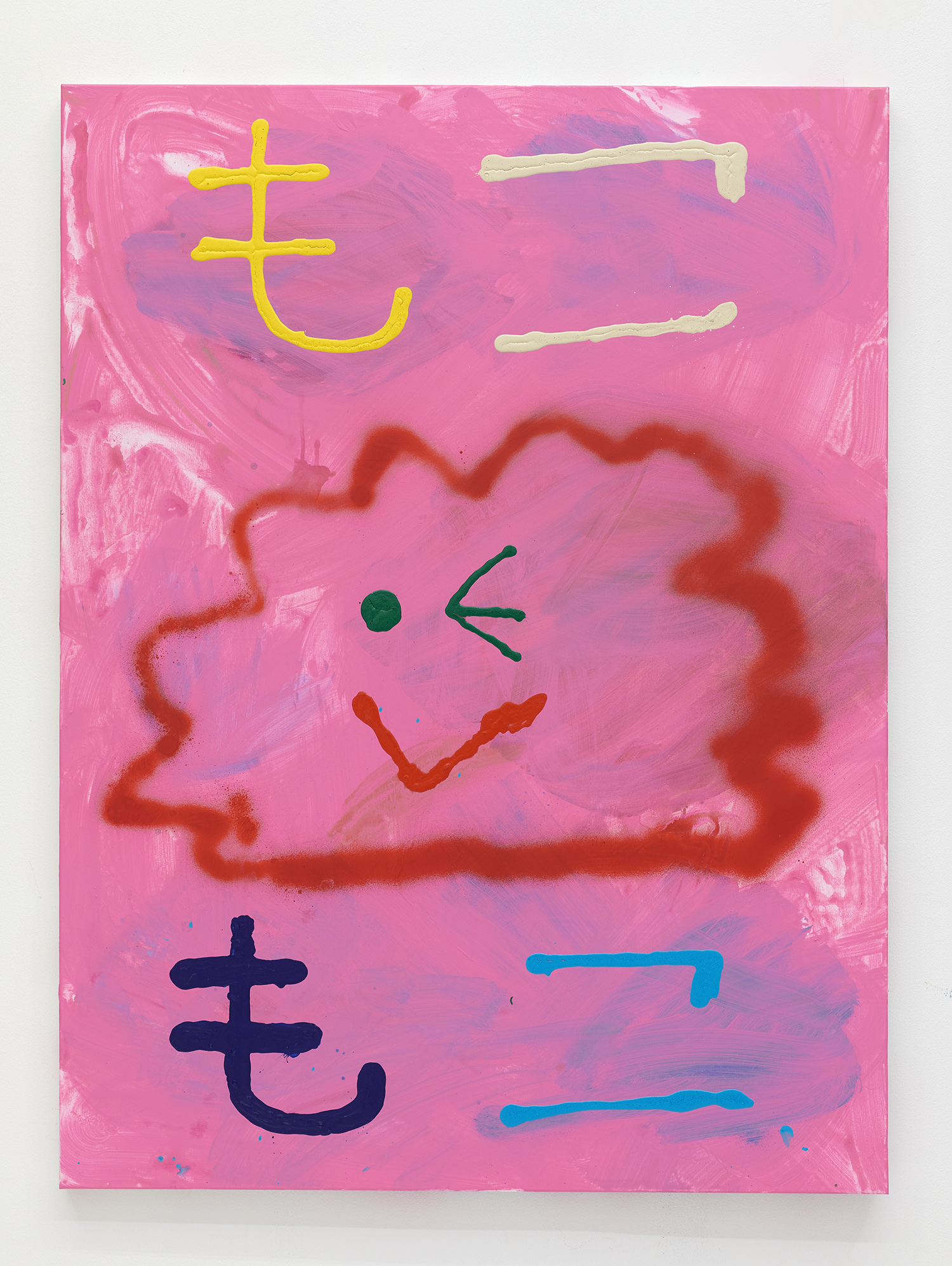 "Art should not only be seen. We can explore more ways to experience art"
What are you excited about at the moment?
Playing and making everyday. Eating onigiri. And take warm bath and sleep fluffy futon.