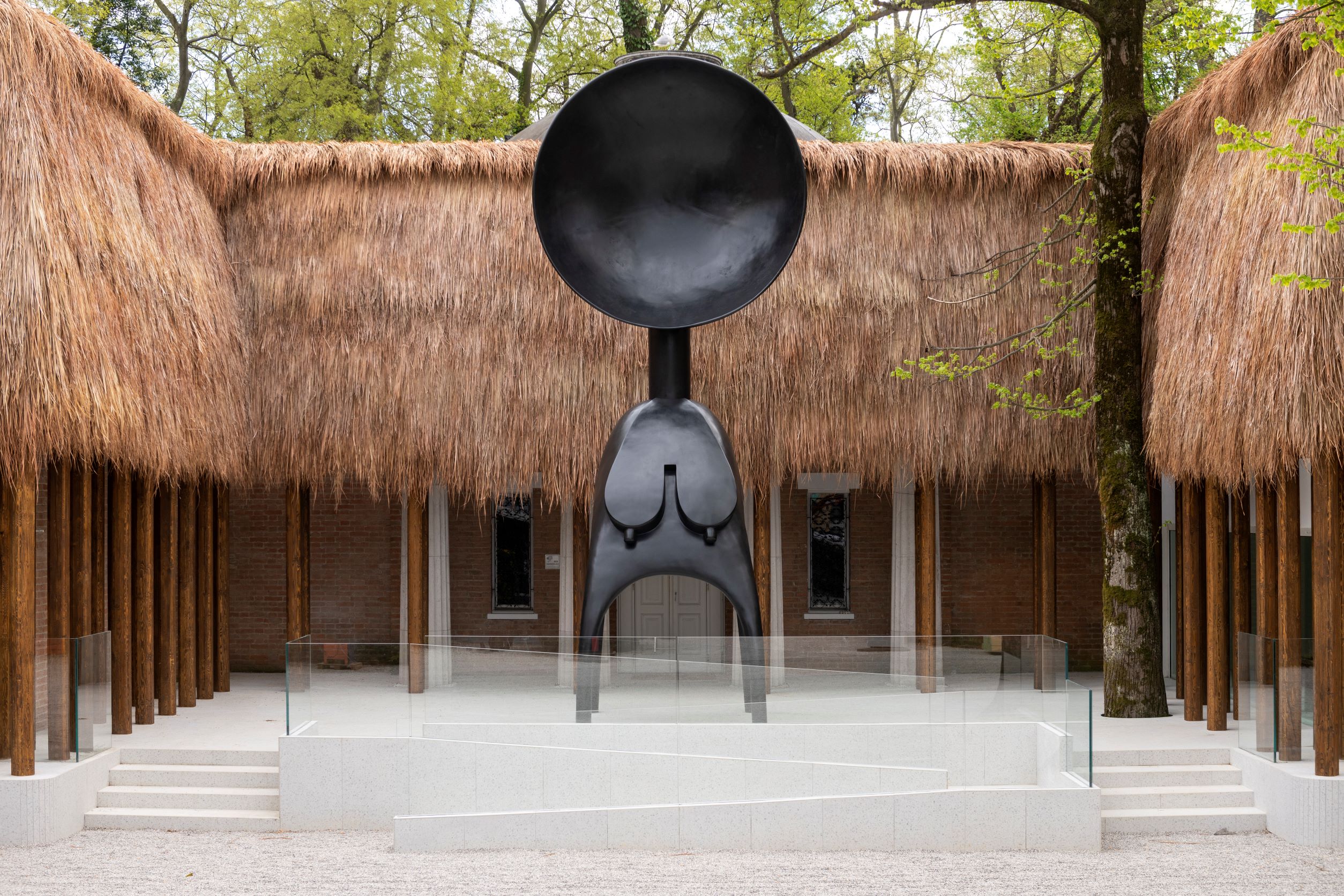 There's something deliciously sinister about the title Milk of Dreams, as though a wayward babysitter had drugged a child's nightcap, sending them into a wayward and unpredictable realm. Cecilia Alemani, curator of this year's Venice Biennale, borrowed her title from a collection of bedtime stories told by surrealist Leonora Carrington.
Carrington was a mama with a naughty streak: her stories brim with caca and pipi, strange hybrid creatures, and bodies that behave like machines. This dreamland translates into themes that flood through Alemani's Biennale, celebrating the fundamental stuff of earth, monstrous bodies and cyborgs, as well as storytelling itself.
Soil plays a starring role. Delcy Morelos' Earthly Paradise (2022) is a tightly packed intervention made of sweet earth infused with spices, tobacco and cassava starch. You walk through it like a maze, so high it blocks off a huge segment of space, leaving staircases stranded uselessly, and columns half submerged: it either suggests the Arsenale as an excavated archaeological site, or offers a glimpse into the future, at a Venice buried under silt following centuries of flooding.
Precious Okoyomon at the Venice Biennale, 2022. Photo: Louise Benson for Elephant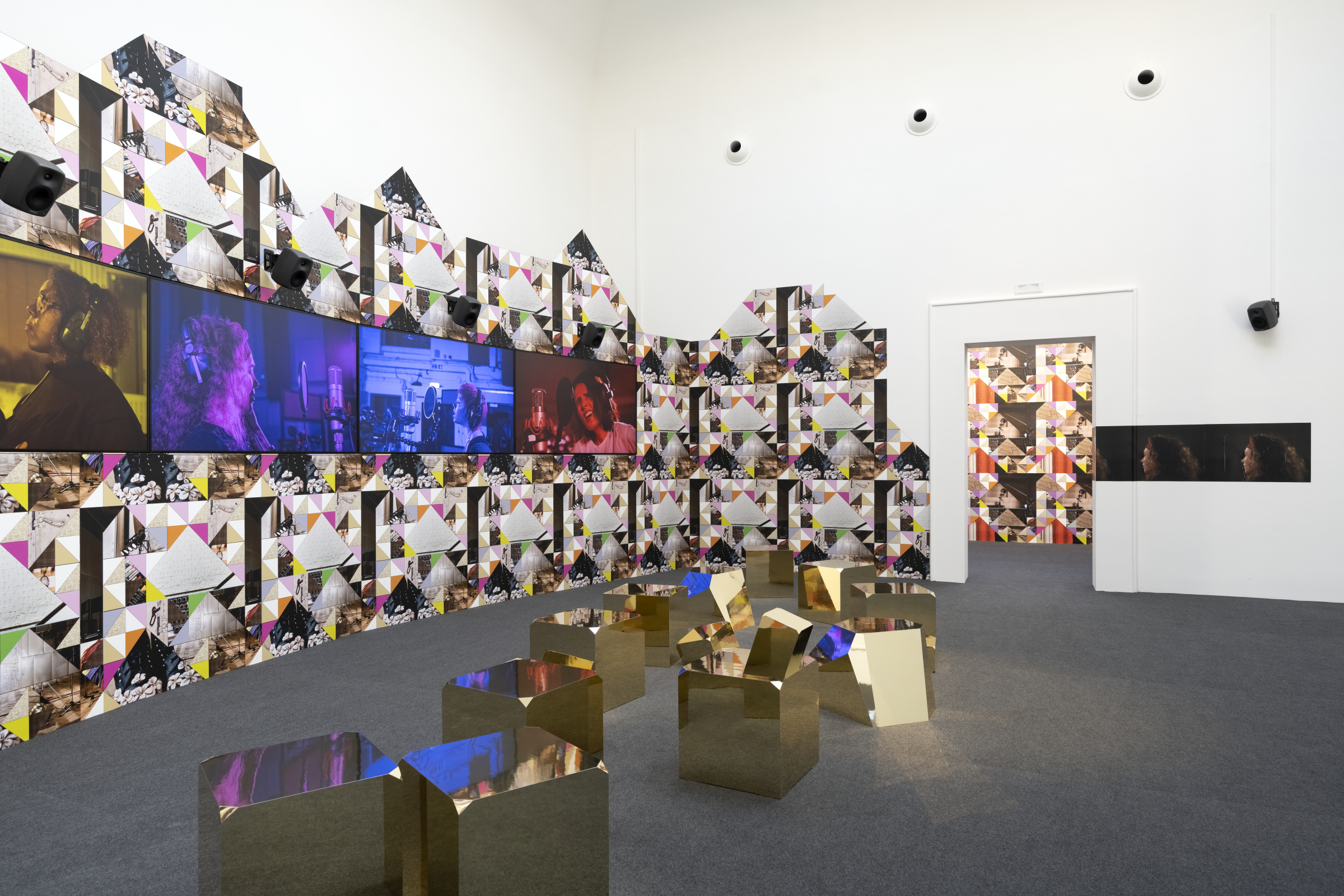 Geopolitics is embedded in the bricks and mortar of the Biennale, with the historic powers each represented by a national pavilion in the Giardini. Simone Leigh evokes connections to earlier expressions of power and nationhood, specifically the Paris Colonial Exposition of 1931. Her monumental ceramic sculptures are housed in the neo-classical US Pavilion, which Leigh has clad in a thatched roof and wooden columns recalling representations of colonised West African countries in Paris in 1931.
There are necessary fractures in this dream world. The Russian pavilion stands locked and empty. News has just arrived that Ukrainian president Volodymyr Zelensky will address the Biennale. Artists of Ukraine past and present are honoured around Venice, while at the centre of the Giardini a tower of sandbags stands outside a pavilion showing art made by those living through a war, not so far away, that is unfolding alongside the Biennale.
Hettie Judah is a freelance writer, art critic and journalist
The Venice Biennale, from 24 April until 27 November 2022