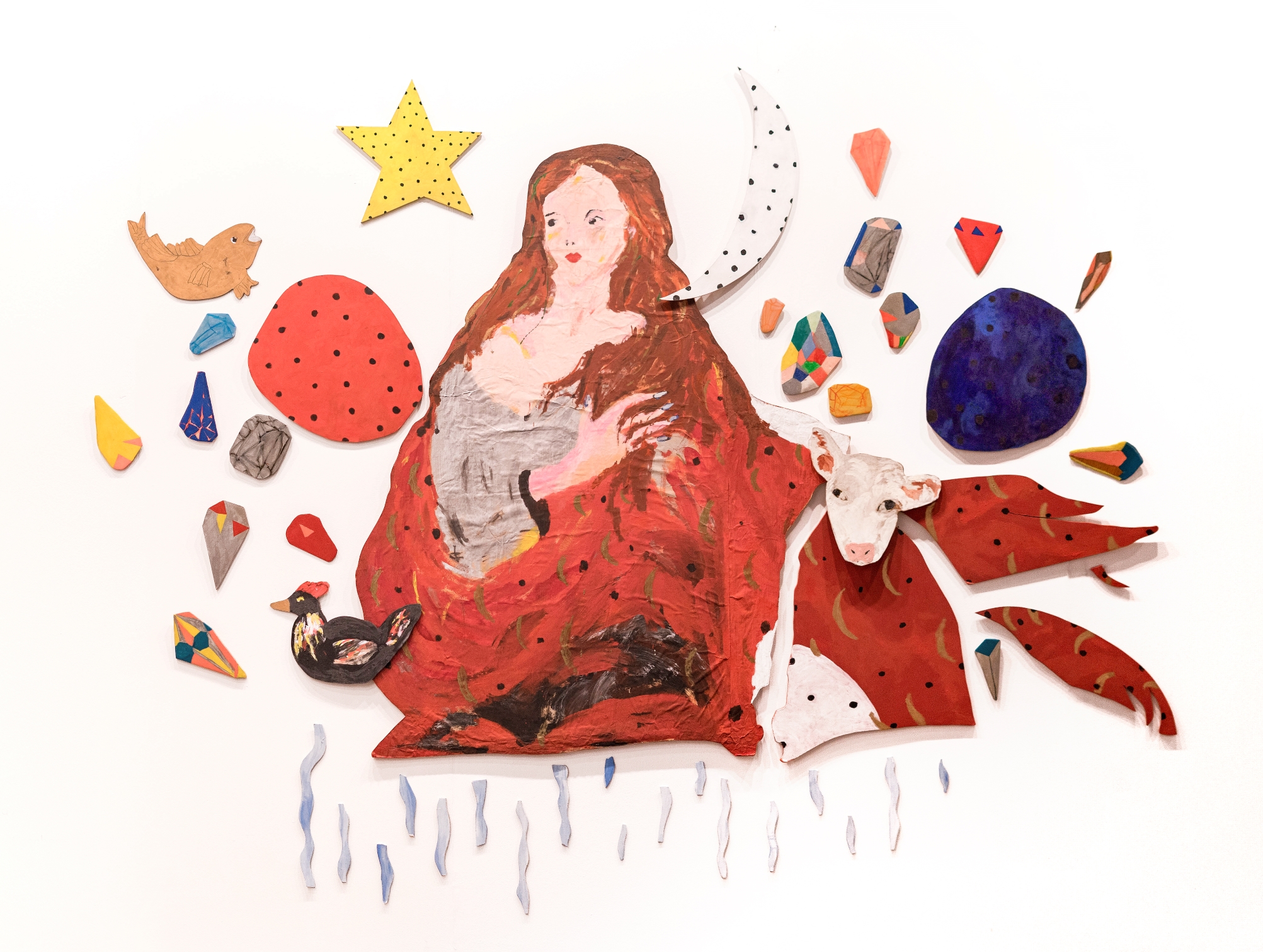 Under the Influence invites artists to discuss a work that has had a profound impact on their practice. In this edition Ad Minoliti, whose installations present alternative universes influenced by feminist and queer thought, reflects on the multidisciplinary teachings of their former teacher Diana Aisenberg. 
I first met Diana when I was 15 years old. She was teaching at a cultural centre called Centro Cultural Rojas. I was lucky to meet her there because my school offered a scholarship to study there. I then reconnected with her later when I started at the school of fine art. She was doing these workshops in her house called 'art clinics', so I went back to study with her.
Since the 1980s she has taught many artists here in Argentina, and has become a reference in the country for arts education. She studied in Israel because she ran away from the dictatorship here. When she came back under the new democratic regime in 1983, she started developing this teaching method.
She is my first reference when thinking about my work. She had a huge influence on my ongoing project The Feminist School of Painting, in which the structure of the 'art school' is reimagined.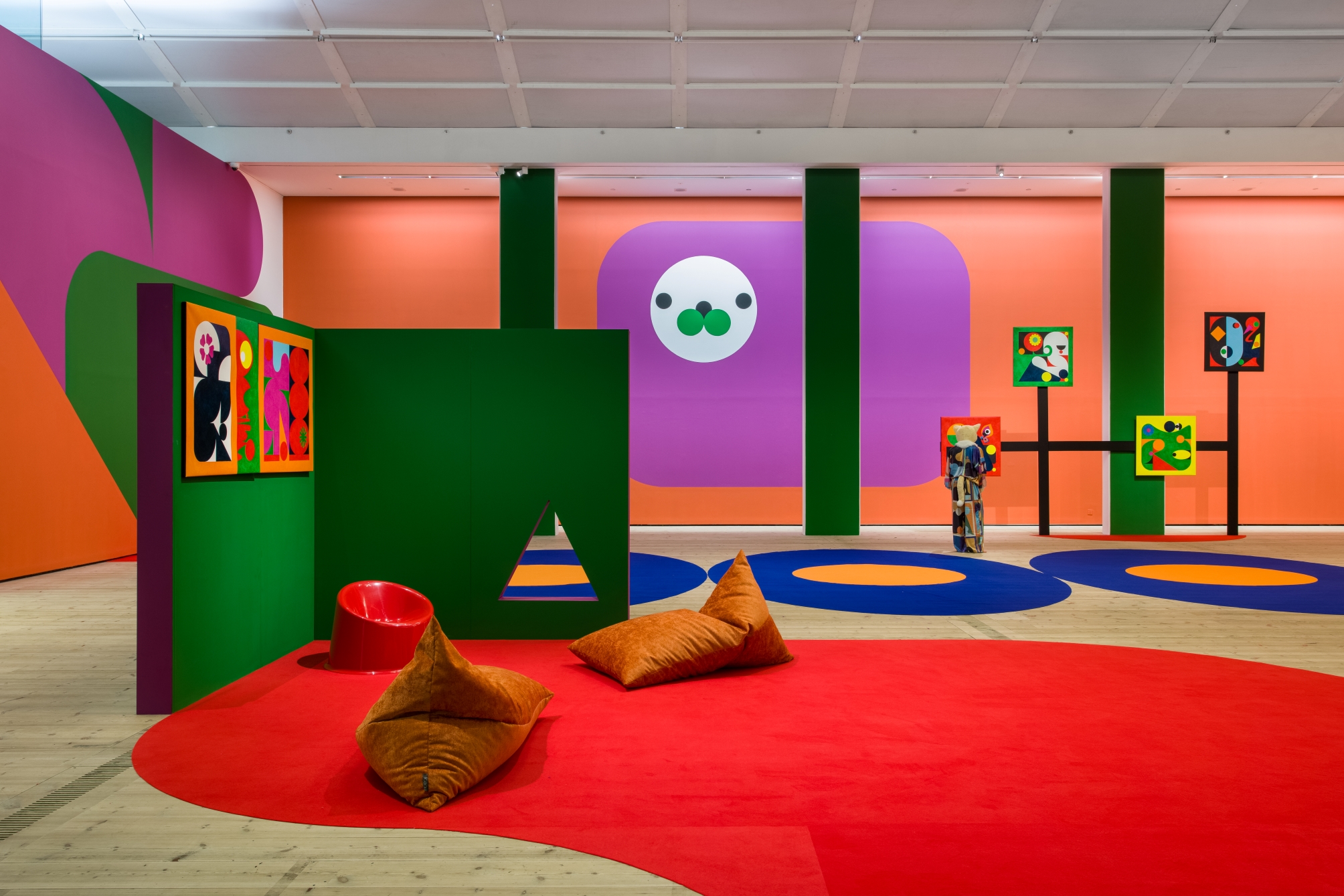 There are many rules in Diana's art clinics. Her participants work with a collective mind as they undertake a deep analysis of the artworks before them. You must always intervene with questions, not with affirmations. If I want to say something, I have to put it in the form of a question.
The analysis of works has to be respectful and loving. At the beginning, the person who is going to show their work receives gifts from everyone. It is like an exchange. When I present my work to the group, I am giving something to them in a way, so it's about establishing that connection with someone that you might not know.
"I learned about painting as a language and an experience, not painting as the violent art that many artists produce"
I created The Feminist School of Painting in contrast to other art schools and universities, which rely on competition and violence. I found that perspective through Diana, whose work holds the key to all that I set out to do with the school. I invite local speakers, activists, artists and academics into the school to create a free space, one where the result itself doesn't matter. It's about the process of coming together to create and bond.
Diana's paintings and other collective works are always full of love. She tries to bring joy to the people who are on the other side. She runs 'kiosks' where artists who have studied with her sell their custom-made works for reasonable prices. She aims to be closer to the common people, not the collectors.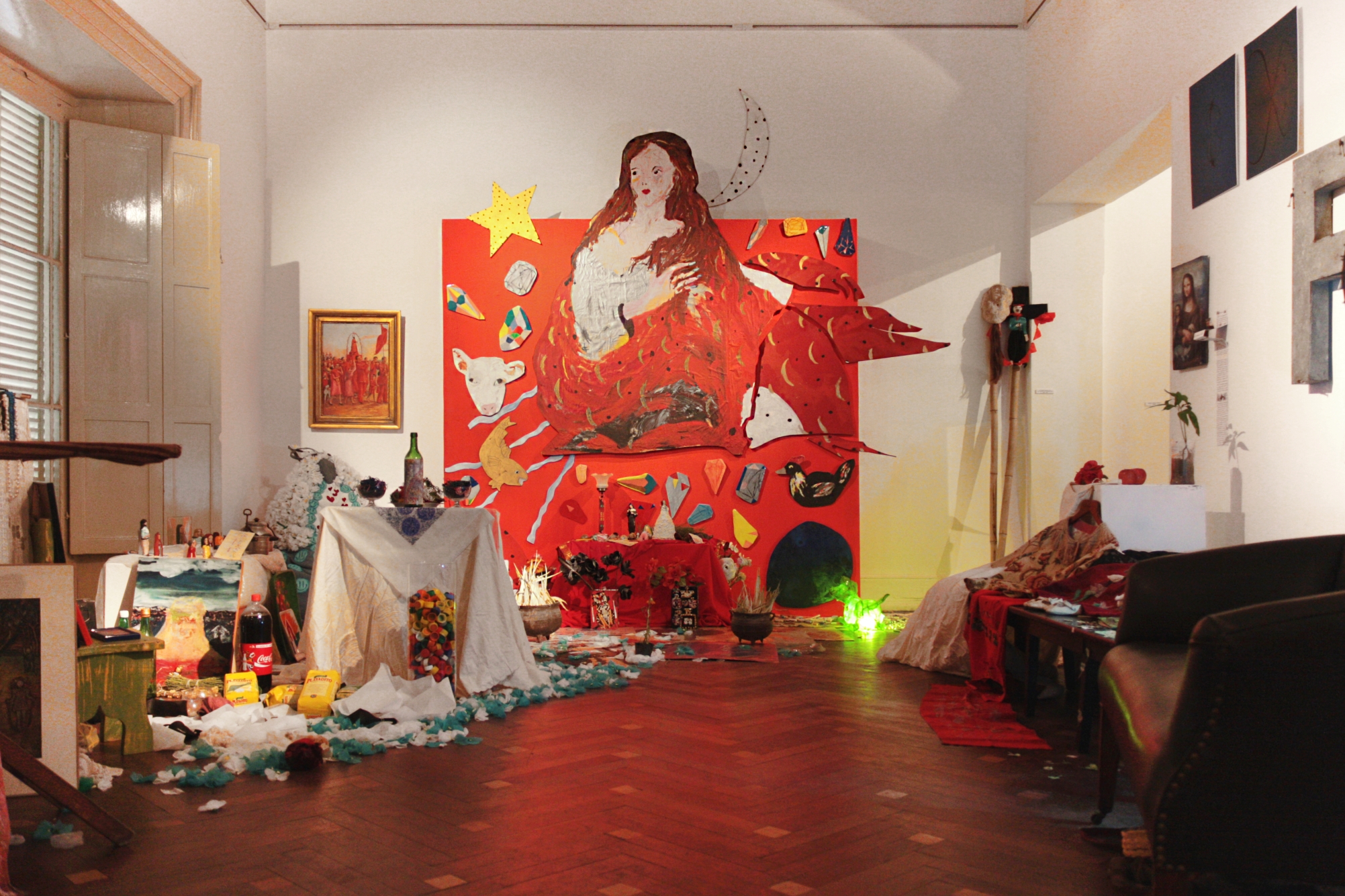 It is hard to choose just one work by her that has influenced me, but her painting Madonna protectora de las artes (1982) epitomises this pursuit of joy and connection with other people. When The Madonna toured around Argentina, it was surrounded in every space by the work of other artists organised like religious offerings, another perfect excuse to work alongside others.
The concept of painting as an act of caring connects our works. Her teachings are also like artworks, because her educational practice is totally involved in her art practice. I've learned from her that painting is a way to transform a space, exceeding the canvas and thinking about a new work. I learned from Diana about painting as a language and an experience, not painting as the violent art that many artists produce. I'm more interested in pleasure.
Diana has so many dimensions, as I think every artist does, and cannot be categorised simply as a painter. She places a big emphasis on her work being not only one thing. She is iconic in the Argentinian scene, and I hope she gets more global recognition.
As told to Ravi Ghosh
Baltic Centre for Contemporary Art, Gateshead, until 8 May 2022
VISIT WEBSITE