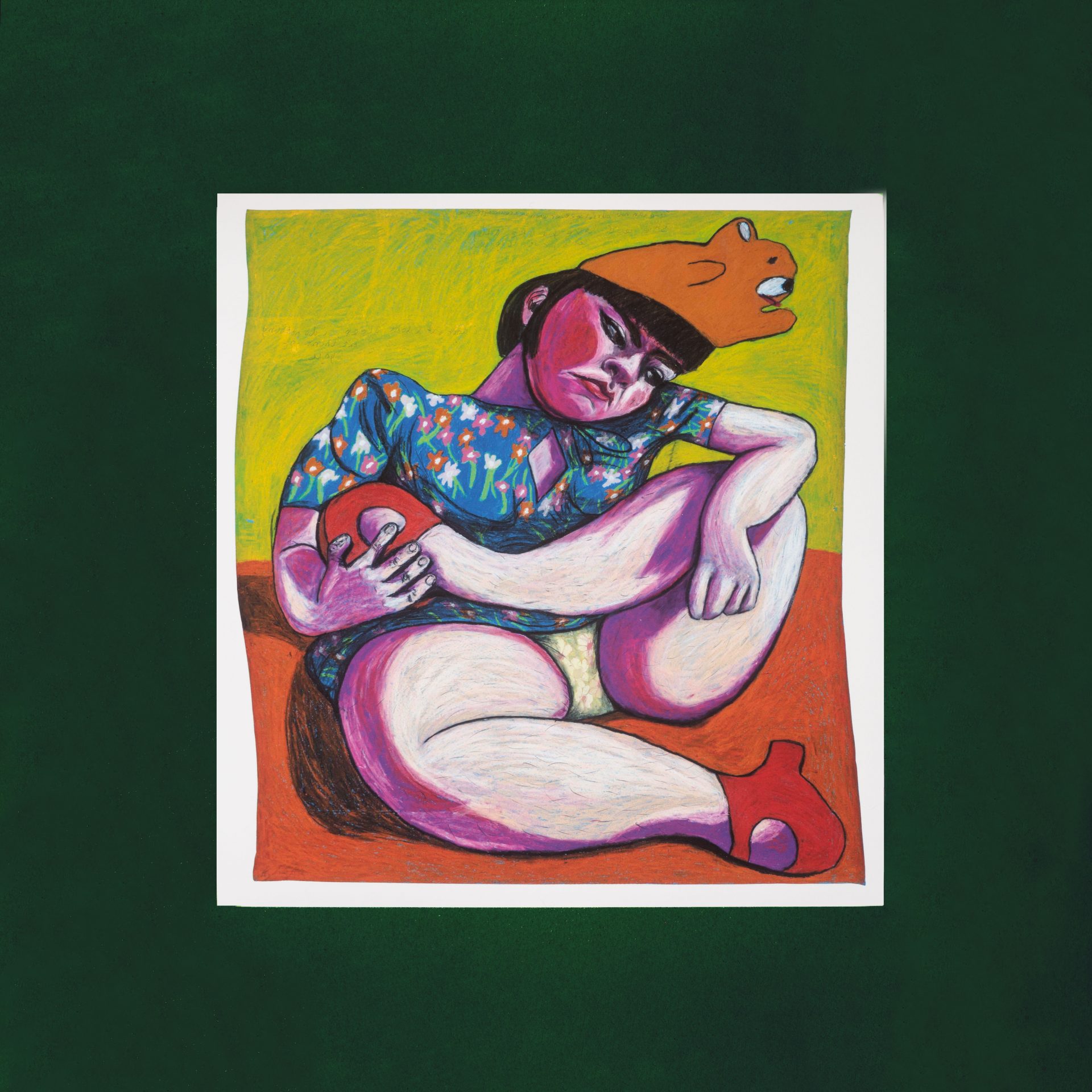 Asked how she describes drawing, multidisciplinary artist Rachel Louise Hodgson says it's "how I expressed myself when I was unable to take part in the world. It's still how I deal with feelings daily." Her starkly revealing self-portraits (a delicious conflict of bright colours, complex emotions and pop culture) showcase Rachel's no-holds-barred but defiantly humorous world view.
Entitled Celine Dion – All the tears turned to dust, this 2018 work from the former Polyester zine and Rookie magazine photographer takes Hodgson back to her childhood. "When I was a kid," she explains, "I absolutely loved Celine Dion, and in particular the song It's All Coming Back To Me Now, which I remember I was listening to again when I made this work."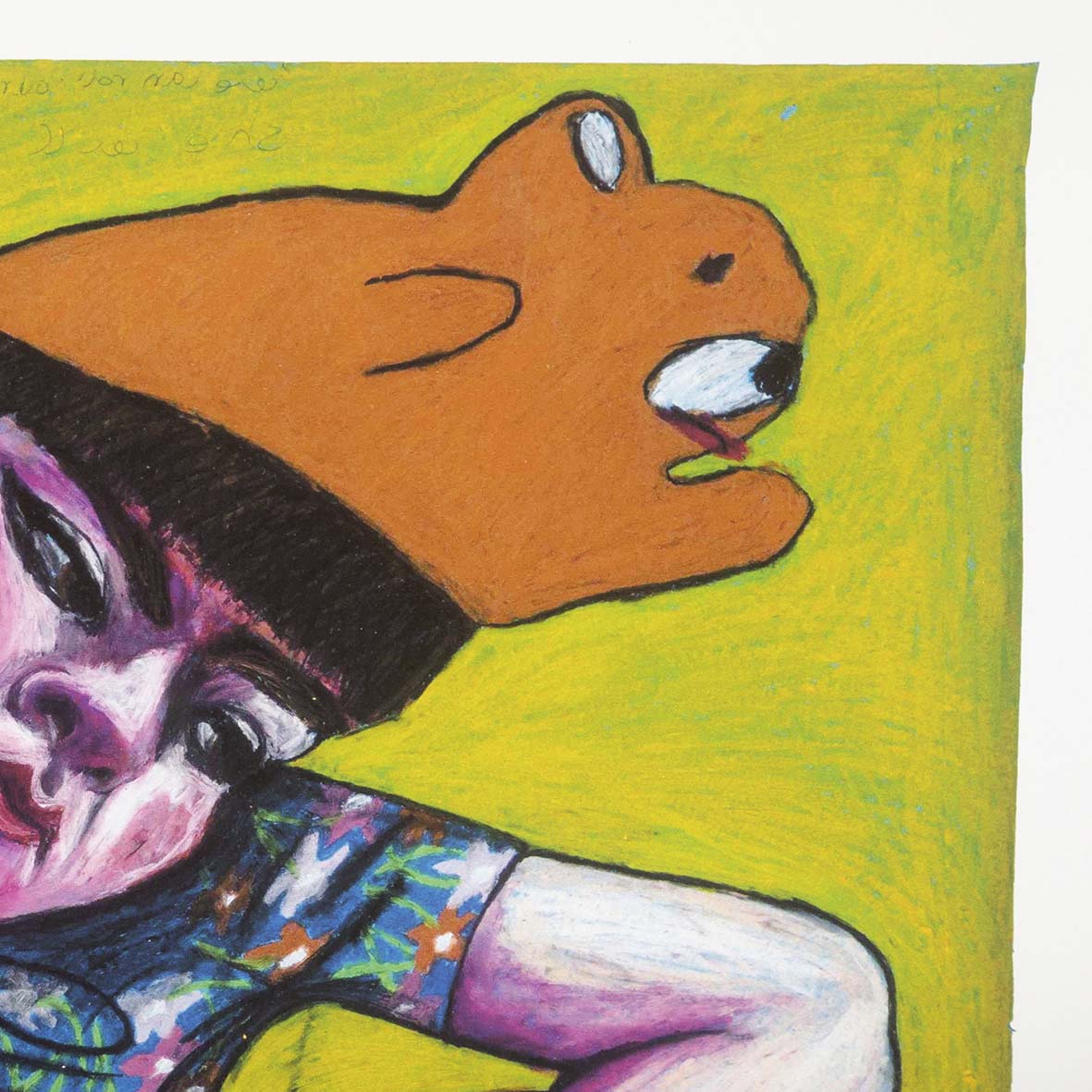 As an adult, Hodgson found the song's "melodramatic and camp" music video very funny. "Celine Dion's lover dies in a motorbike accident and is haunting her as a ghost in a big mansion with lots of candles and lightning," she says. "She is running around the house in a kind of sexy, distressed way." The work it inspired for Hodgson, sparkling with intimate detail, from flowery pants to a bear on her head, creates uncompromisingly feminine shapes, which seem to want to burst from the wobbly frame.
"I am often exploring personal themes of romance, horror, shame and also childhood memories in my work"
Hodgson uses poses and lighting to bring some of this melodramatic emotion into the painting, allowing her to explore the ideas of horror, romance and shame, as well as drawing on those childhood memories.
"I am often exploring personal themes of romance, horror, shame and also childhood memories in my work," she says, "trying to simultaneously amuse and disturb an audience." She casts herself as model, taking centre stage in her melodramatic investigation of confusing feelings, thoughts and memories.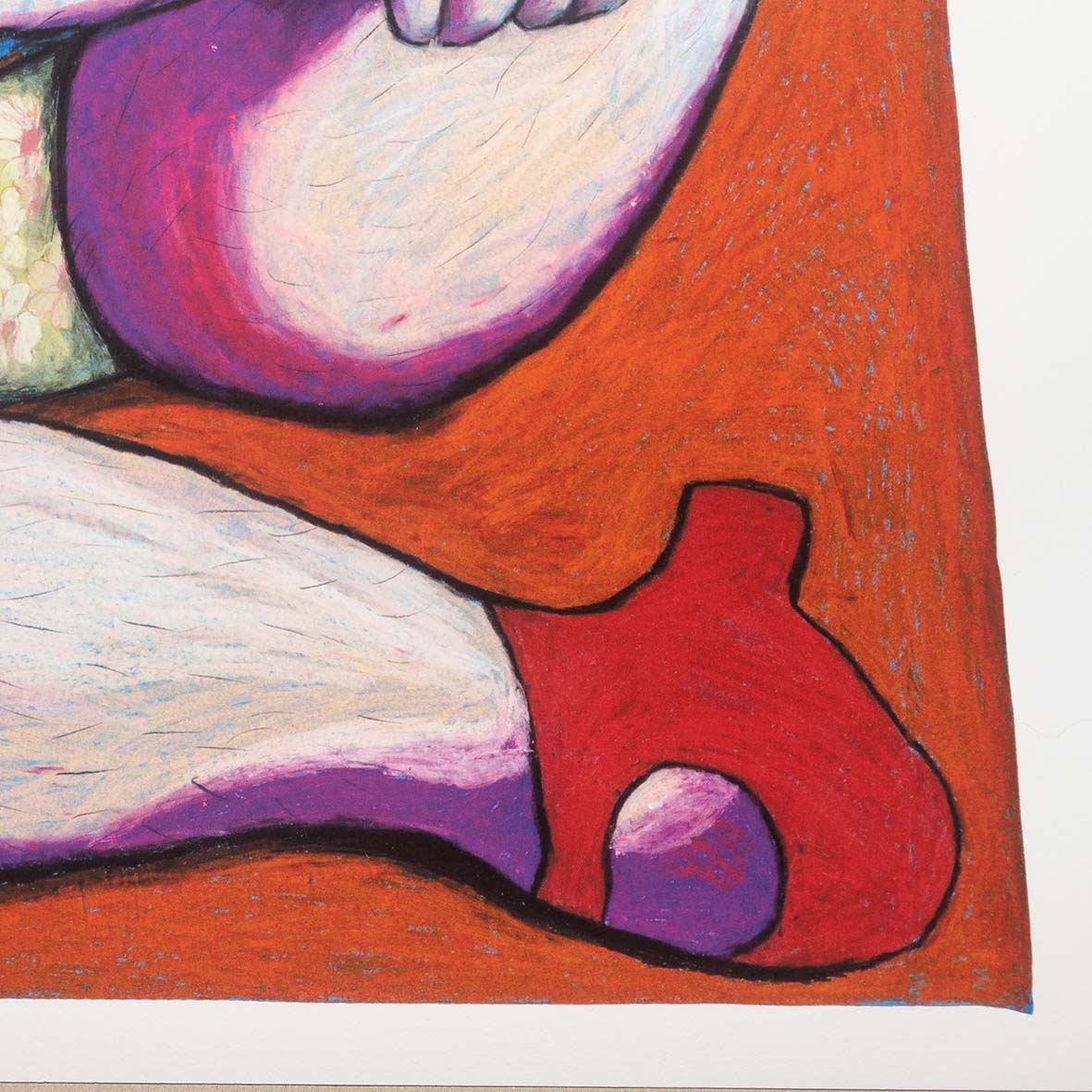 Hodgson lives and works in London and is a graduate of the Royal Drawing School. Her work has been exhibited at Christie's (London), as well as in group shows worldwide. In February 2022, she took part in a group exhibition curated by Jamiu Agboke at Anderson Contemporary, showing a brand new large-scale oil pastel drawing.
This print of Hodgson's original oil-pastel-on-paper drawing, with certificate of authenticity, is available exclusively from Elephant in a strictly limited edition of 50.
Elephant Kiosk
This limited-edition Giclée print is available exclusively from Elephant Kiosk
EXPLORE NOW