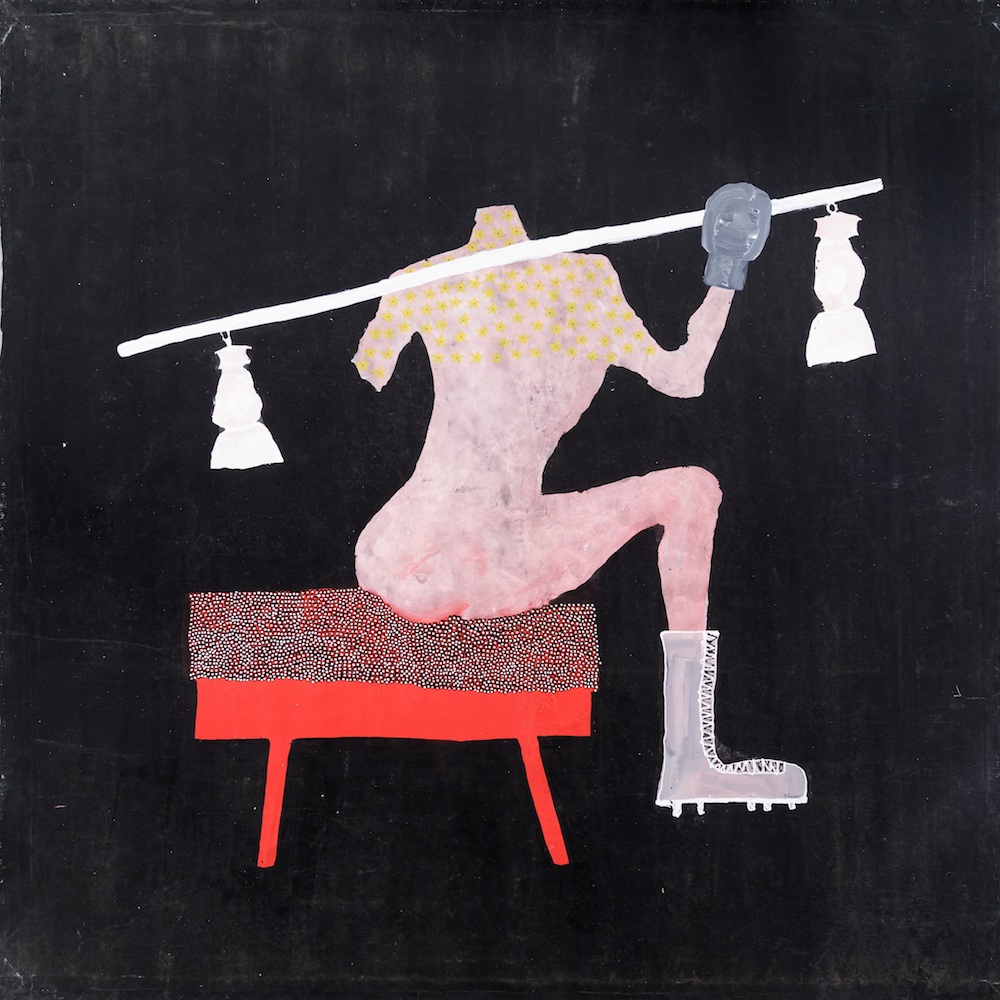 Amadou Sanogo paints on cloth scraps and textiles he finds at a fabric market in Bamako. The market not only provides his material, but his palette and ambience. The local market in his hometown, Ségou, has particularly influenced his art.
In Sanogo's Eclairerur, 2017, a headless, seated and naked feminine figure balances a barbell, a boxing glove enclosing one hand (the other is truncated) and a sports shoe on one foot. The painting possesses its own mysterious pictorial code—like a visual riddle. It currently hangs in the imperial surroundings of Casa Cadaval, a former royal residence in the small, southern Portuguese town of Evora, where a three-month-long celebration of African culture is taking place from until 25 August.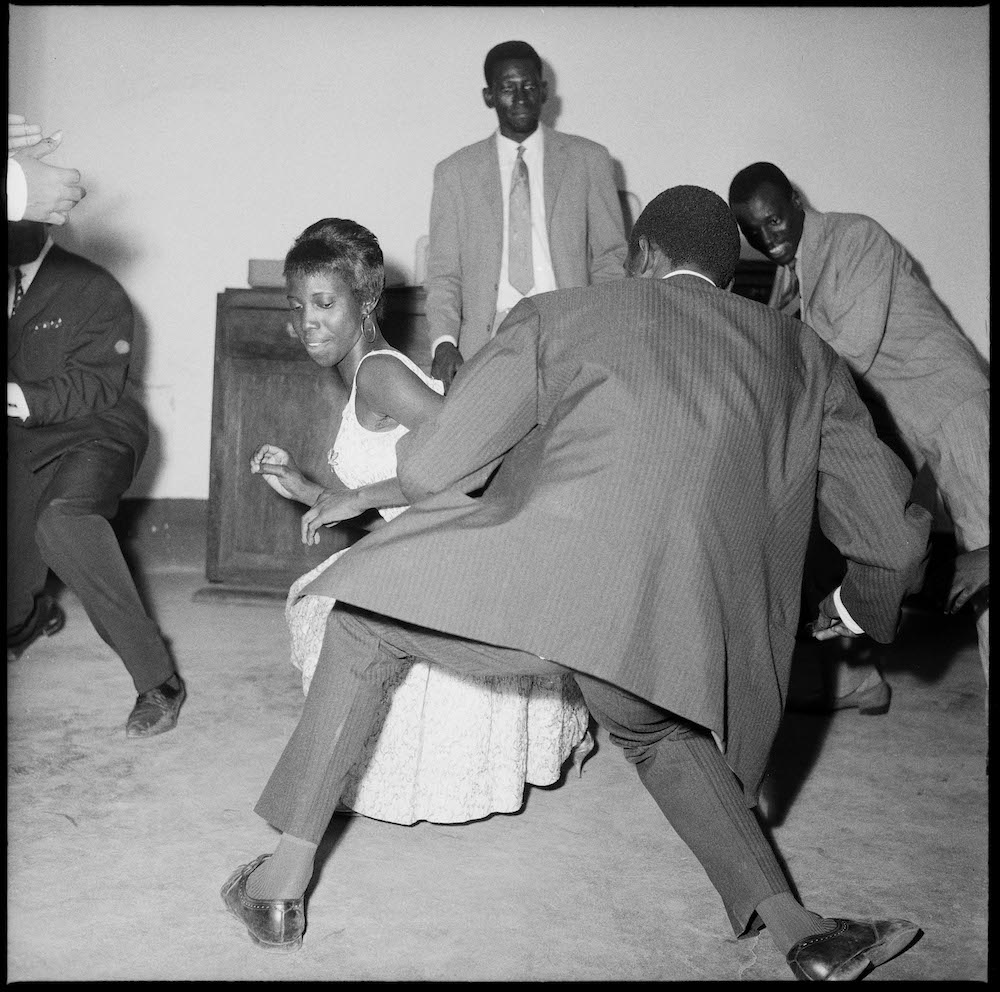 African Passions includes sixteen artists from two generations and different countries, curated by André Magnin—who began working with African artists in Europe the 1980s—and his long-term colleague Philippe Boutté. Their mission is to introduce the inventiveness of African artists to the local Portuguese audience—who seldom see contemporary arts from the continent. "We didn't aim for completeness but the desire to show the diversity, vitality and dynamism of African artists," Magnin tells me. "They are not 'exotic' artists but contemporary creators, resolutely African but open to the world, without denying their own history and culture," he adds.
Chéri Samba, J'aime la couleur, 2004
Chéri Samba, Bouquets de Fleurs au 3eme Age, 2016