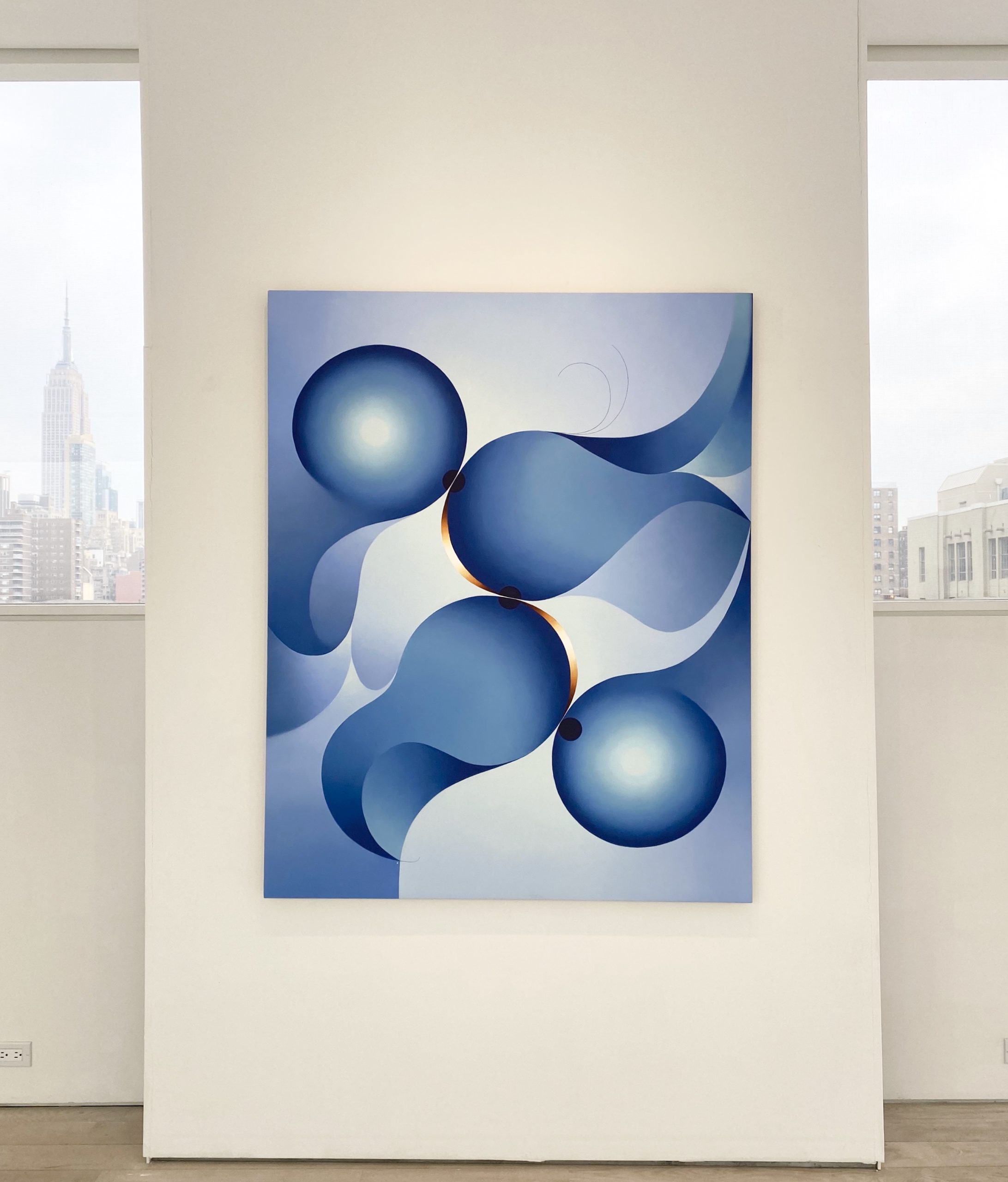 Angela Heisch's paintings are abstract, but each has an undeniable sense of familiarity. Like stargazing, they tease the viewer into apophenia, full of half-shapes and partial resemblances. She begins each work by stretching linen over a panel, before applying five or six coats of gesso. From here she studies colour in close detail, using gradients to create near-metallic effects in works like Sandy and the Moon and The Iris Slide, or airier atmospheres, as in The Surelys.
Angela Heisch, The Surelys (left); The Iris Shade (right), 2019. Courtesy the artist
The paintings often include a fixed point of coalescence or line of partial symmetry to achieve this, enabling Heisch to partition canvases and explore celestial patterns. In both Warm Soar and Smokey Poppy, a central marble-like orb is flanked by two smaller circles: suns rising and falling along predetermined arcs around the plane. In the latter, the upper sphere in particular emits a warm glow, lightening the surrounding mauve while the central shape—the poppy's bud, or alternatively a brilliant blue eyeball—does the same with added intensity. Foghorn uses the same effect, though this time the complex, muted blues give the work a cooler feel, while the central point here is a pair of navy blue buttons.
"Like stargazing, they tease the viewer into apophenia, full of half-shapes and partial resemblances"
Born in Auckland, New Zealand, Heisch studied an MFA at the State University of New York before settling in Brooklyn. Later this year, she will present a solo show at London's Pippy Houldsworth Gallery having featured in their Insight digital exhibition in 2020. In a recent studio tour, Heisch explained her desire to create a 'looking back' effect in each piece, such that observers participate in a reciprocal relationship with the work.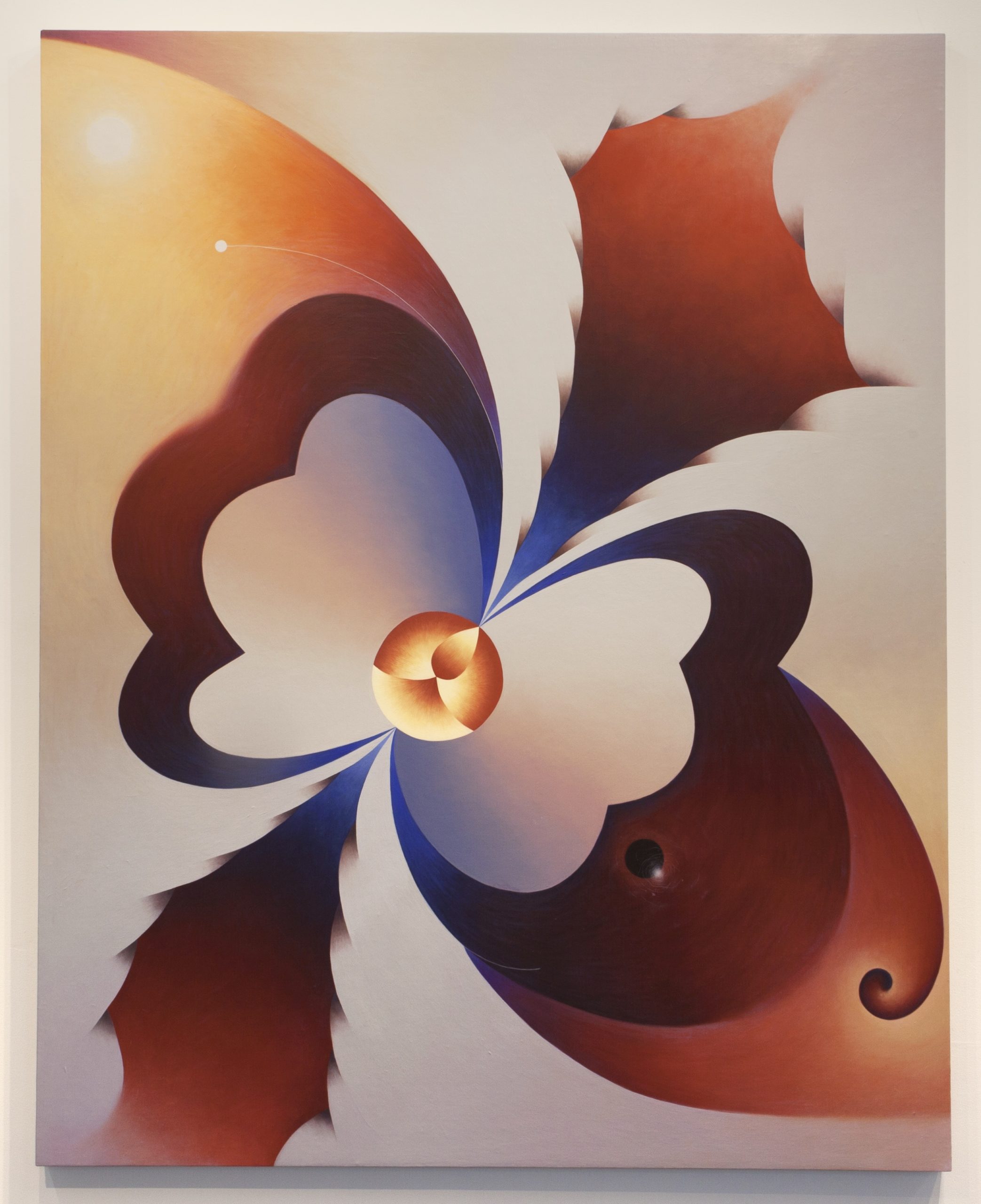 She has been developing this visual language for several years, and is particularly concerned with paintings as 'containers of emotion'—the challenge being to maintain intrigue irrespective of the referents each observer picks out. While not themselves figurative, Heisch's paintings draw inspiration from organic bodies, the natural world and architectural forms, resulting in a varied and often randomised visual inventory. In Cross Eyes, a cloud-like border parts to reveal a diamond of blue sky, while turquoise ribbons scythe in from the four corners. In the centre, a second shape in deeper blue remains undefined: its tones suggest a light shining from above, but other elements of the painting seem to contradict this. 
Heisch revels in these ambiguities; the works are often named to confirm resemblances (Blue Pony Tail; Foghorn), but equally reference human processes which seem detached from the paintings' superficial elements (Getting Dressed). These names are often active, reflecting a motion which runs throughout Heisch's practice: swirls appear to be tumbling through the air rather than fixed; suns move gradually through her smooth skylines rather than remaining still.