Why do certain buildings fill us with a sense of dread? Is it the dramatic swoops and harsh spikes, seemingly at the ready to impale the clumsy and fleshy life-forms that wander off the beaten path, or perhaps the twinkling villainy of towering office blocks whose reflective surfaces are literally strong enough to melt cars? Perhaps it is their resemblance to war machines, like the battleship-esque Research Institute of Experimental Medicine in Berlin? 
"In their defence, buildings sure have a lot to be angsty about"
In their defence, buildings sure have a lot to be angsty about. They are erected without any say in their own conception, doomed to carry out the often tedious and occasionally embarrassing activities of humanity, from casino gambling to high-frequency trading for the rest of time—or, at least, until they are knocked down for some other building to take their place. They often become the object of resentment and protest among city dwellers while they exist, and their demise is tinged with negative press and countless lawsuits between architect, contractor and client. Buildings never get a break, even in the afterlife.
But angsty buildings should be celebrated precisely for their ability to conjure a broad spectrum of reactions. We should thank them for the straight shot of emotion they bring to a public that often feels dominated by ennui and apathy. 
"Compared to their bold precedents, today's buildings are largely limp, uninspiring, lifeless things"
We need to celebrate the ugly and narcissistic, the cynical and ominous in architecture. After all, taste is a fluid thing, and there's a reason for the rampant revival of the more daring architectural styles of yesteryear: from brutalism to postmodernism, and now high-tech. Compared to their bold precedents, today's buildings are largely limp, uninspiring and lifeless things.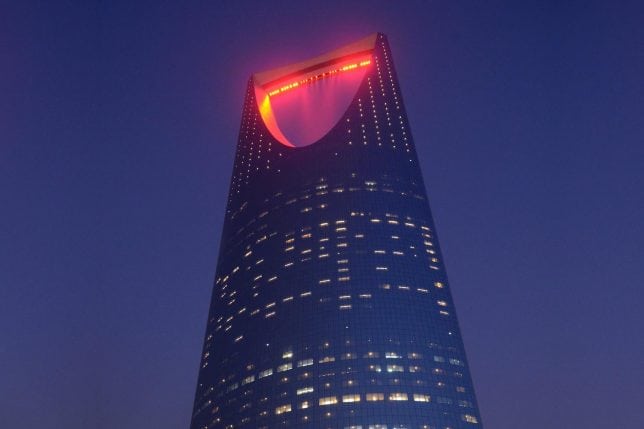 To celebrate Elephant's "Summertime Angst" issue I have scoured the world (and web) for inimitable buildings that continue to evoke a broad range of unadulterated emotions, all thanks to their angsty architecture. From spaceship-like Soviet saunas assumed to be military kit-outs to Bond baddie lairs nestled in the hills of Los Angeles, it is no surprise that most of these buildings served (or serve) an equally dramatic function.
The Kingdom Centre, Riyadh, Saudi Arabia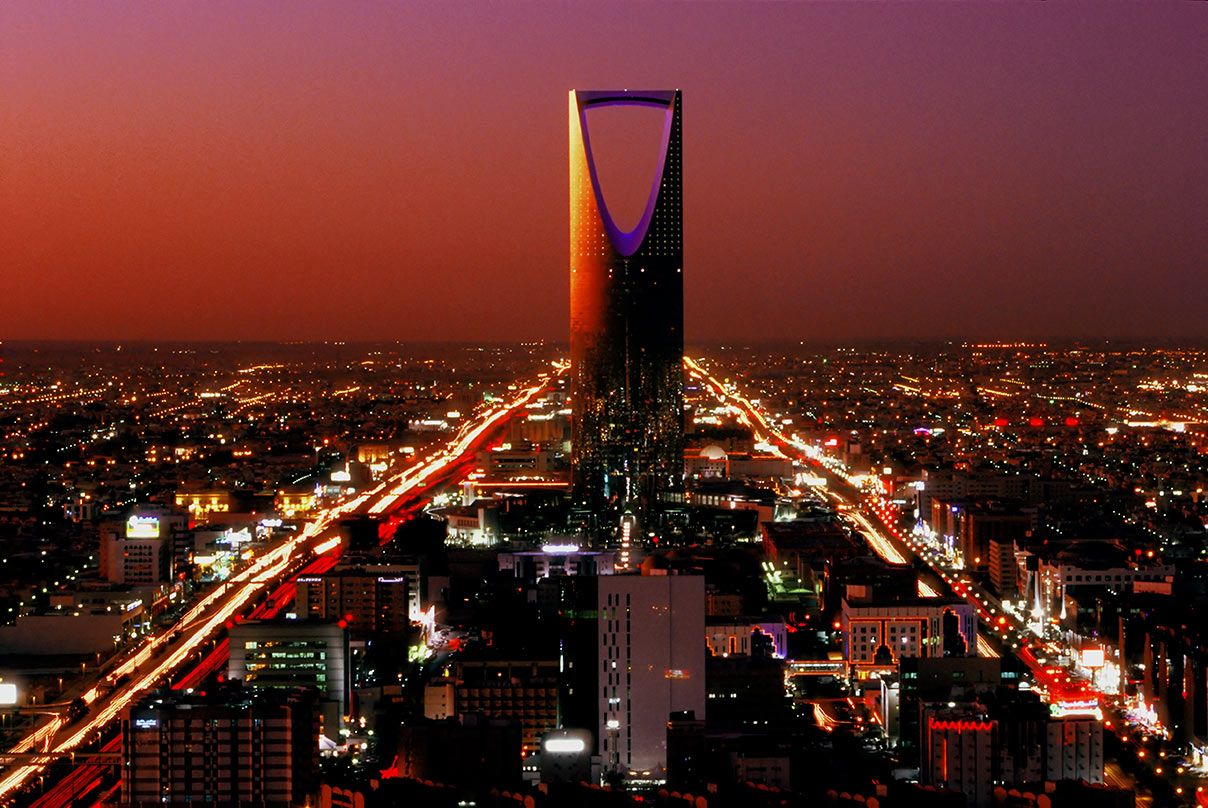 The Kingdom Centre is a ninety-nine-storey, 302m skyscraper in Riyadh, Saudi Arabia. Its gigantic inverted parabolic arch (constructed with a tubular steel frame) lights up at night—the piercing red glow has earned the structure the nickname "the Eye of Sauron".
Polygone Riviera centre, Cagnes Sur Mer, France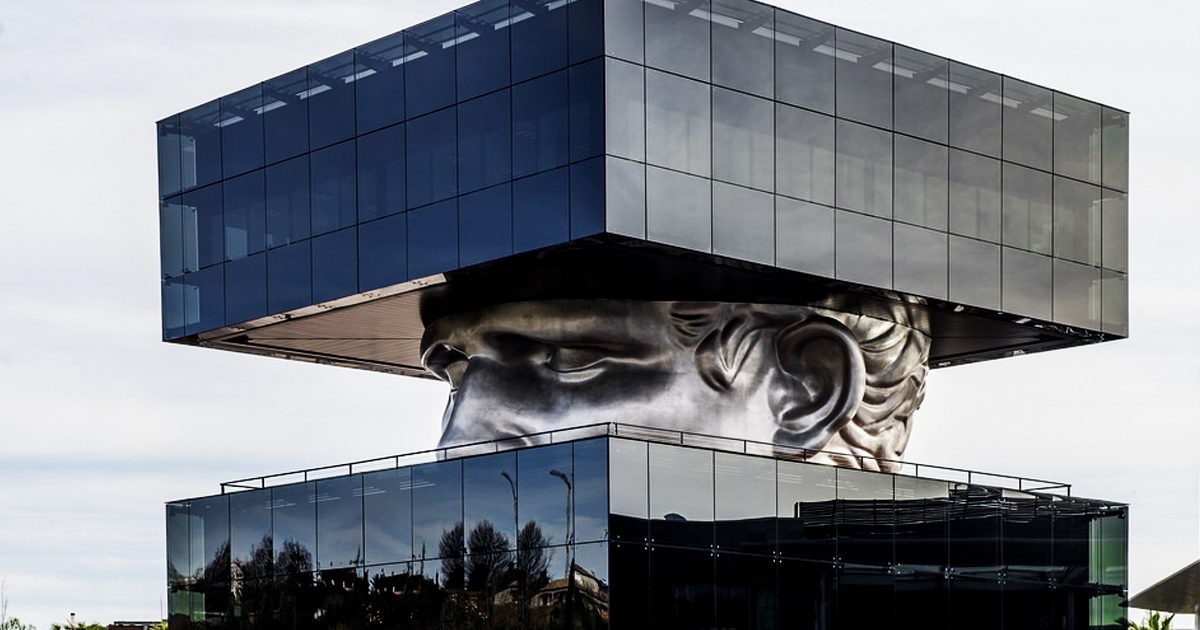 Though its glossy surfaces and palm tree-filled promenade bear striking similarities to outdoor shopping malls in Florida, this €350 million multipurpose venue designed by Unibail-Rodamco and Socri is located in the South of France. Home to restaurants, cafés, cinemas and a casino, the giant metal head lodged between rectangular glassy sheets—the face's eyes glossed over like it's spent on too many hours shopping and has become literally trapped in a gift box—has garnered an international reputation for the complex.
Research Institute of Experimental Medicine (formerly Central Animal Laboratory), Berlin, Germany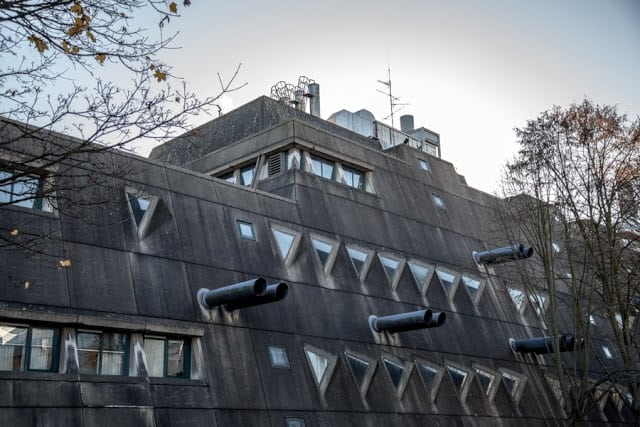 Located in the Berlin district of Lichterfelde and belonging to the Freie Universität, this brutal building strongly resembles a warship. Now known as the "mouse bunker", its decade-long construction (completed in 1980) was partially delayed due to animal rights protests which occurred outside the construction site (as well as finances, where an estimated cost of 4 million DM swelled to 126 million). The lab is built to hold 45,000 mice, 20,000 rats, as well as frogs, chicken, sheep and pigs; a veritable sinking Noah's Ark if there ever was one.
Nakagin Capsule Tower, Tokyo, Japan
Completed in 1972, the Nakagin Capsule in Tokyo is a rare example of the Japanese Metabolism architectural movement. In contrast to the new boutique capsule hotels, like CitizenM, that grace today's global cities, the Tower intended for its capsules to be used as permanent residences appropriate for everyday life. The building still exists, but has fallen into disrepair: around thirty of the 140 capsules remain in use as apartments.
Kauffman Center For The Performing Arts, Kansas City, USA
This Moshe Safdie-designed building was completed in 2011 as a part of the city's ongoing downtown redevelopment. Like an alien spaceship crossed with a heavy-duty toaster, the 285,000-square foot building includes 40,000 square feet of glass and 25,000 cubic yards of concrete—but the $413 million price tag was subsidized entirely by private donors, meaning no tax dollars went to the formidable beast.
Sheats-Goldstein Residence, Los Angeles, California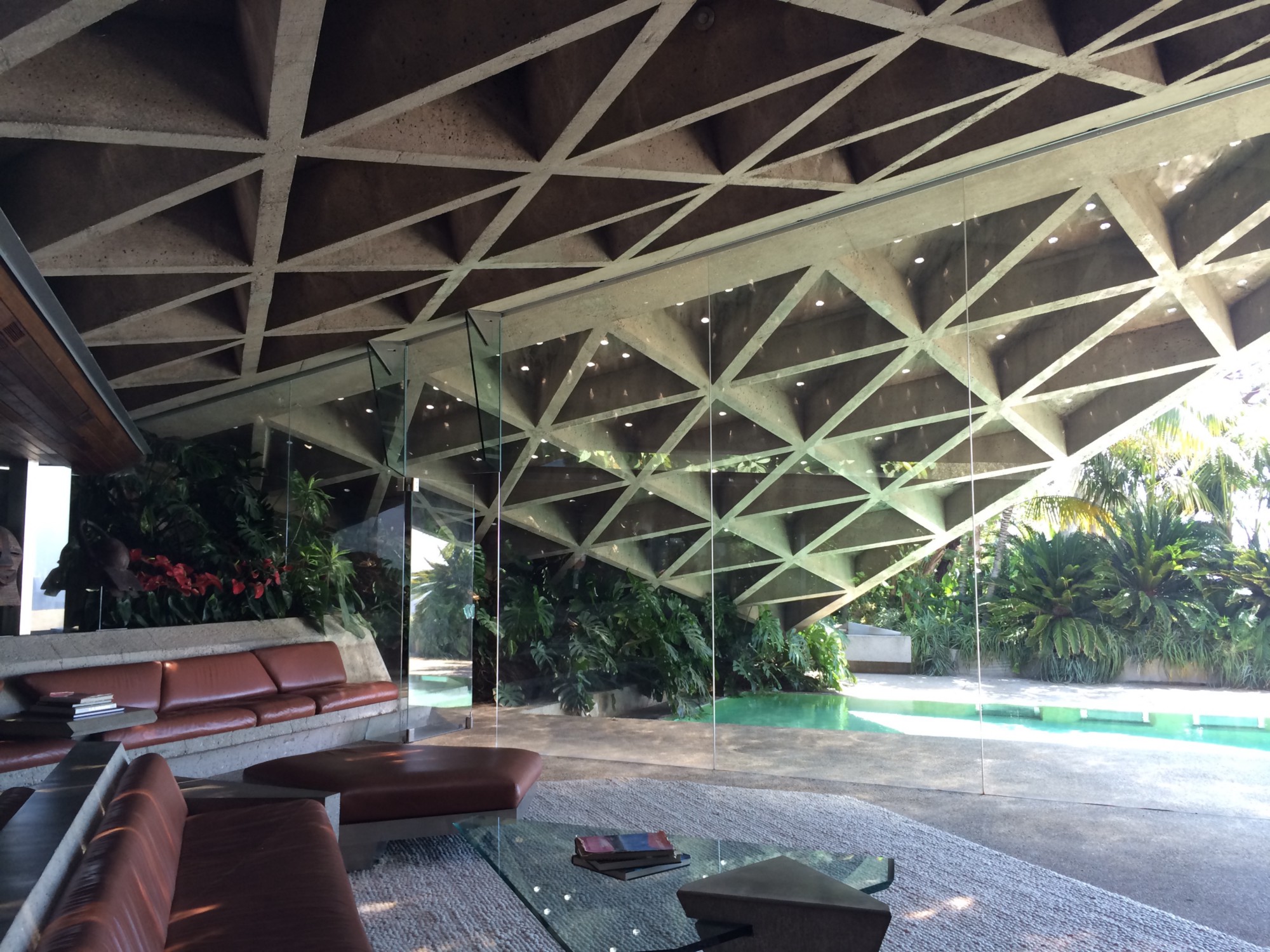 Built in 1963 by Frank Lloyd Wright's apprentice, John Lautner, the Sheats Goldstein Residence looms over the Benedict Canyon in Beverly Hills. Enjoying a now-iconic status thanks in part to its appearance in 1971 James Bond film Diamonds Are Forever, the house was officially gifted to LACMA by its owner, James Goldstein, in 2016: marking the museum's first architectural acquisition, which will come complete with an on-site Turrell Skyspace and Goldstein's 1961 Rolls Royce.  
Ryugyong Hotel, North Korea
Kown as the tallest unfinished building in the world, the Ryugong Hotel in North Korea was initiated in 1987 but halted shortly thereafter, due to the collapse of the Soviet Union. Construction on the 105-floor, 3,000 room pyramid-shaped luxury hotel has since been a slow progress. Although it has yet to open in 2018, the Ryugyong Hotel has been partial to a certain exuberance this year with numerous evening light shows. Rather than conjuring national pride, however, the candy-coloured light sabre leading to the bubblegum-pink North Korean flag graphic is low-hanging fruit for conspiracy theory-laden outlets like the Daily Star, which has fuelled Illuminati comparisons further provoked by the current US-North Korea bromance.
Druzhba Sanatorium, Yalta, Ukraine
Druzhba—or "friendship" in English—was built in 1986. Designed by the Soviet architect Igor Vasilevsky, the structure is so evil-looking that Turkish spies assumed it was a military base. Turns out it's actually a spa.
All images via Wikimedia Commons