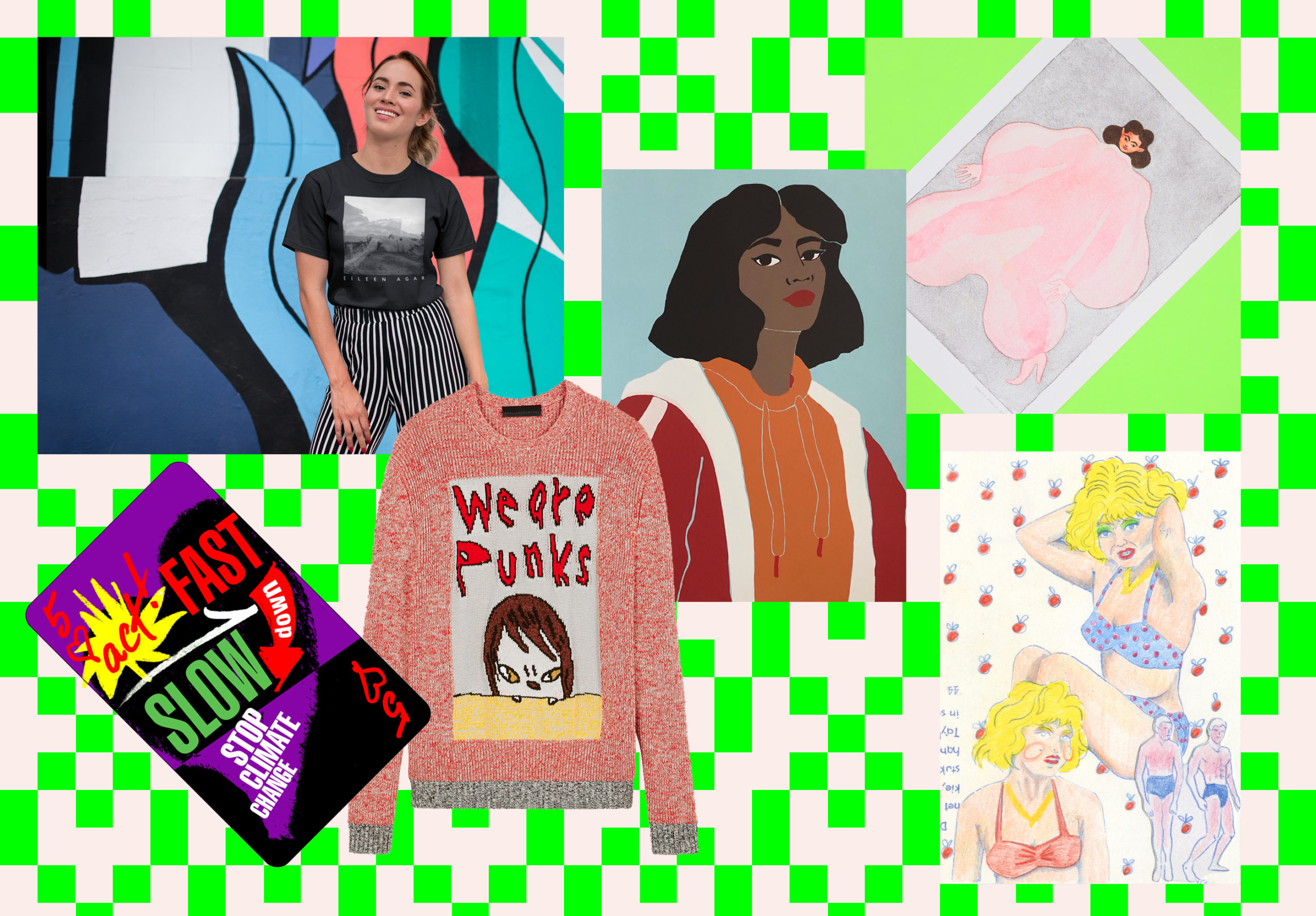 The second season of Beyond the Canon: The Writer's Room is here: the podcast founded by Simeilia Hodge-Dallaway, highlighting, discussing and celebrating the works of POC playwrights in theatre in the UK today. Actor, director, broadcaster and playwright Kwame Kwei-Armah, screenwriter/educator Kristoffer Diaz, playwright and screenwriter, Nambi E. Kelley, and writer/producer Trey Anthony are among the guests joining Hodge-Dallaway this time round with more to be announced soon.
Positioning itself as a 'post-gender capsule', Stella McCartney Shared Spring Summer 2021 combines "laid back luxury and a utilitarian wearability", which translates to these fun jumpers made in collaboration with Yoshimoto Nara—the artist's first ever fashion collaboration—featuring the artist's instantly recognisable Manga-inspired children characters, cute and creepy at the same time. Priced at £800 upwards you'll want to keep the moths away from these guys.
The latest artist collaboration from Elephant Kiosk, Elephant's online boutique for special artist editions, limited editions and high quality art products, is by young German artist Malwine Stauss. Titled Engel in Eile (Angels in a Hurry) this limited signed Risograph print edition of 50 is a reimagining of the 'angel' figure that is firmly Stauss' own and draws on the artist's religious background and her appreciation of feminine figures from the spiritist artists to witches and otherworldly representations. Available now for £85 exclusively at elephantkiosk.art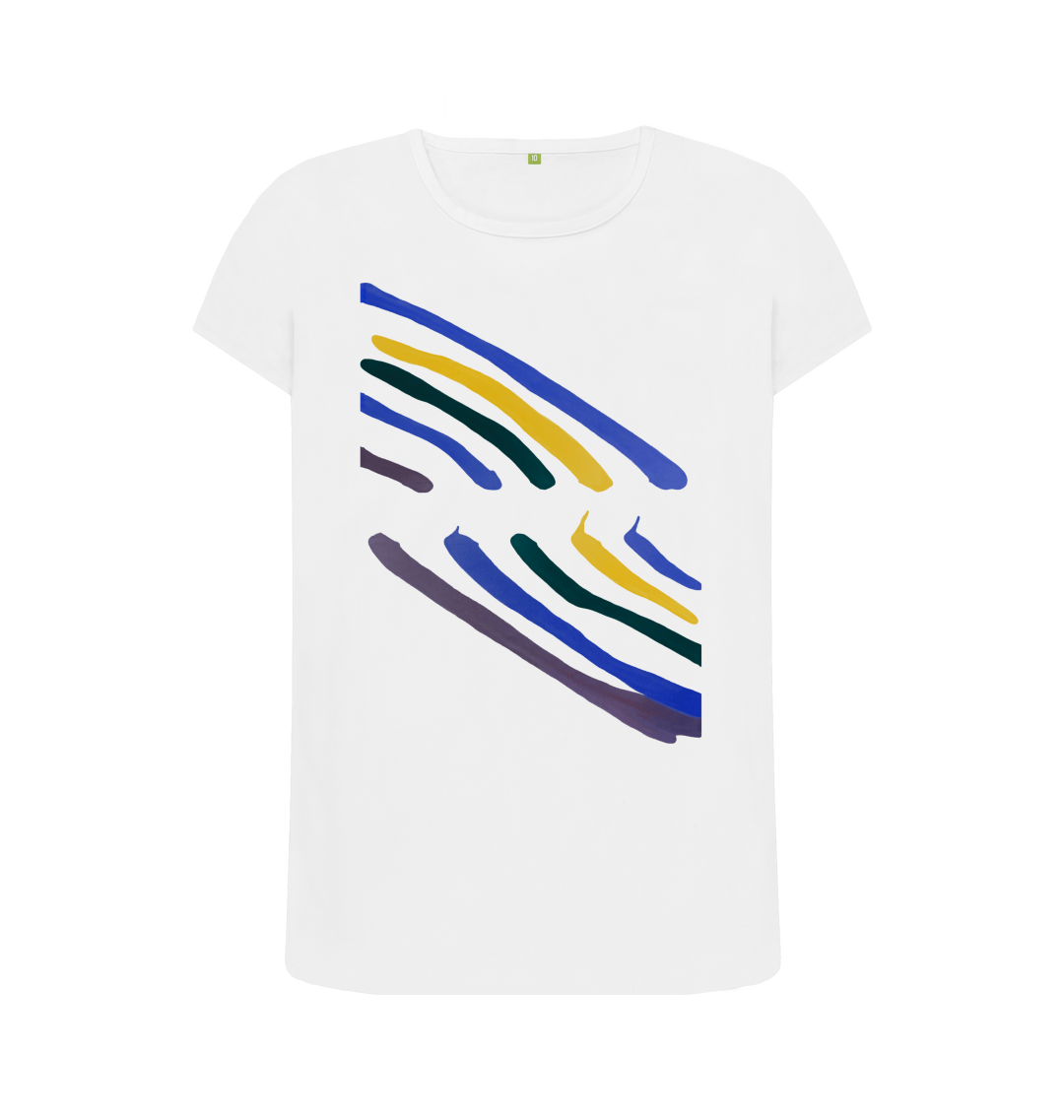 Tate have just launched a collection of custom print clothing, with a range of artworks available to print to order on organic cotton t-shirts and hoodies, using renewable energy and eco-friendly ink. Choose between works by Eileen Agar, Chila Kumari Singh Burman, Ithell Colquhoun and Morris Lewis, among others. Prices start at £30.
Conceived as a way to support the many artists they usually support with their physical event, Woolwich Contemporary Print Fair has launched PayDay Print Drops on the last weekend of every month. Each drop is dedicated to different print processes and March is all about the Intaglio; the three-day flash sale kicks off on 26 March.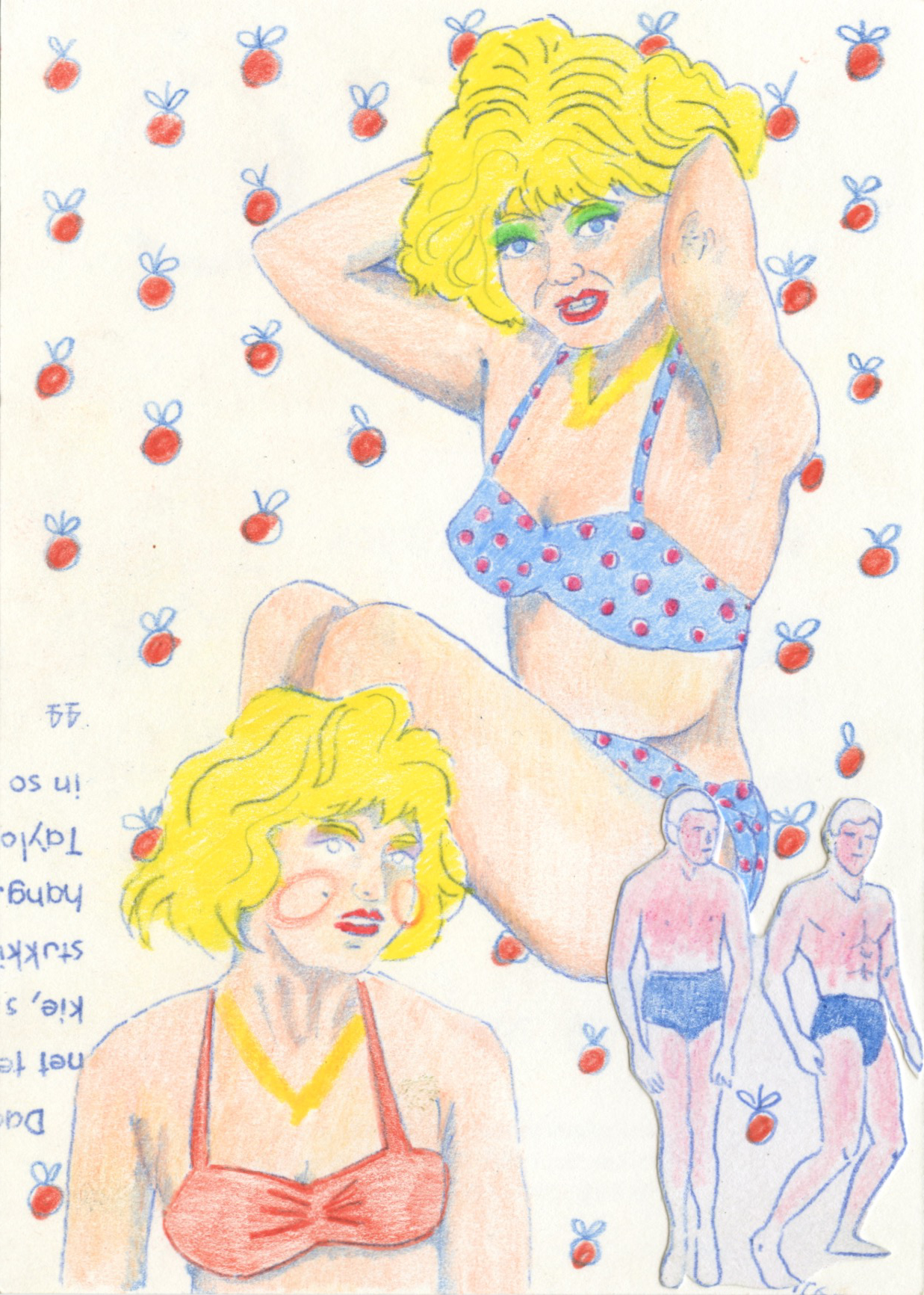 Art on a Postcard is a fundraising initiative for the Hepatitis C Trust, founded in 2014. The sale was intended to be a one-off anonymous auction but was such a success that it's been going ever since. To celebrate International Women's Day on March 8th, Art on a Postcard invited female-identifying artists to take part in a special auction, organised by Jane Shea, who works with women 'prisoners' and 'addicts' at the Hepatitis C Trust—terms Shea wants to debunk. Dr Chila Kumari Burman, Claudette Johnson, Yui Kugimiya and Antonia Showering are among those who have created a postcard for the IWD auction. The bidding is open now from £50 up and closes on March 11th, proceeds are donated to the Hepatitis C Trust.
WePresent (WeTransfer's editorial platform) have teamed up with the Serpentine to create Groundwork, a multi-year project on climate change, Back to Earth, at the Serpentine. Five artists have proposed projects and Groundwork reveals the extensive research behind each final work. Visitors can donate to each artist'ss chosen charity and WeTransfer will match every donation (up to 30,000 euro). SWITCH is Vivienne Westwood's contribution: a call to change to green energy, conceived as a resource, as well as an artwork. It includes hand-drawn posters, cards, and wallpapers following up on the fashion designers 2017 campaign to change to green energy; all donations for Westwood's project will go to Cool Earth.