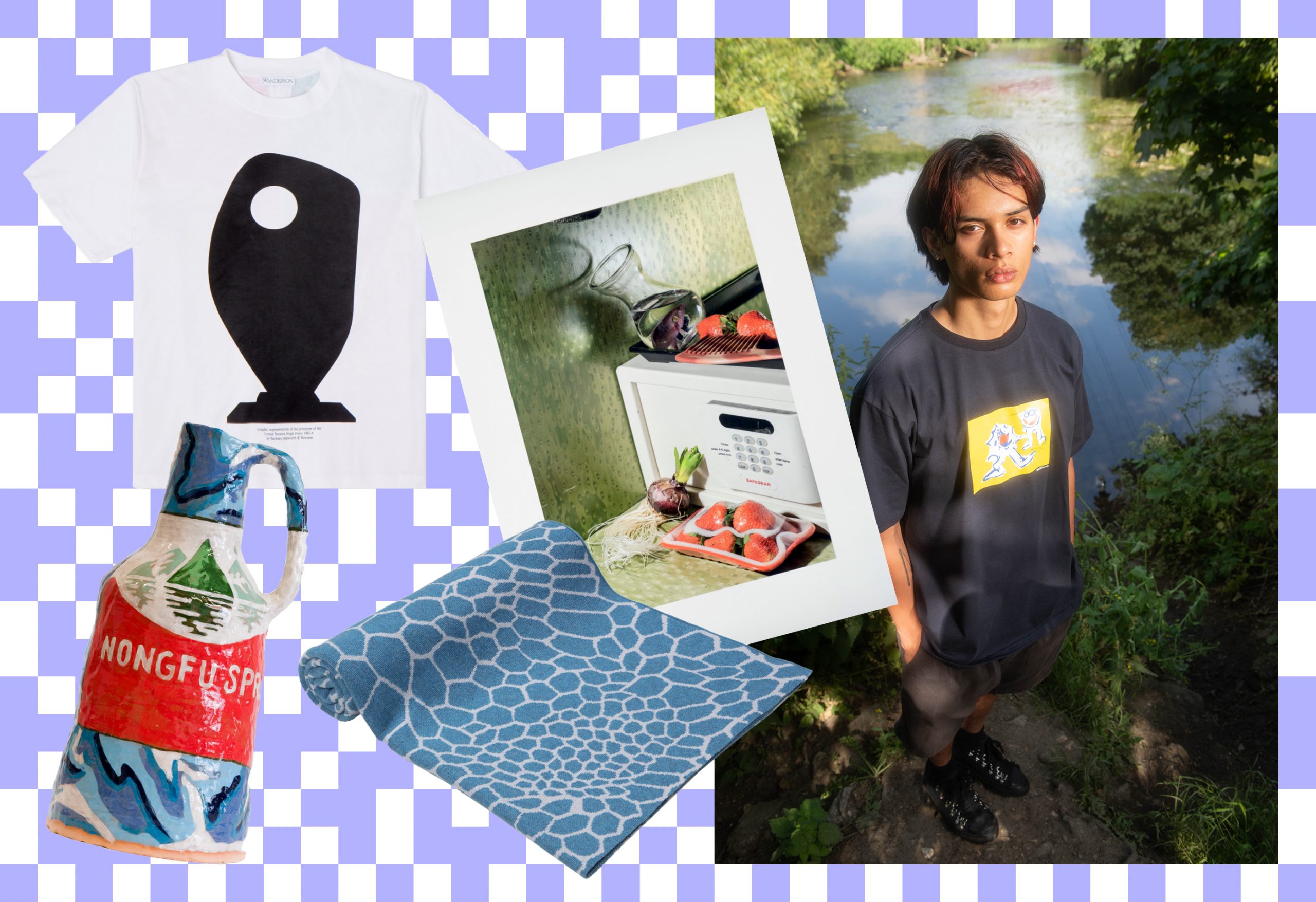 Rachel Whiteread's Cashmere Blanket
Yes, it's August, but let's face it, in the UK a cashmere blanket is still useful through the summer. House of Voltaire have released three new 100% superfine cashmere blanket editions in collaboration with artists Jonas Wood and Rachel Whiteread. Wood's has already sold out, but the editions by Whiteread, (available in zesty yellow and bold blue colourways) are still available. Each is limited to just 80, though, and price start at £1,400 (well, it's cheaper than two weeks abroad with covid tests right now). The proceeds go towards Studio Voltaire's Capital Project, a regeneration project creating new artists studios and public spaces.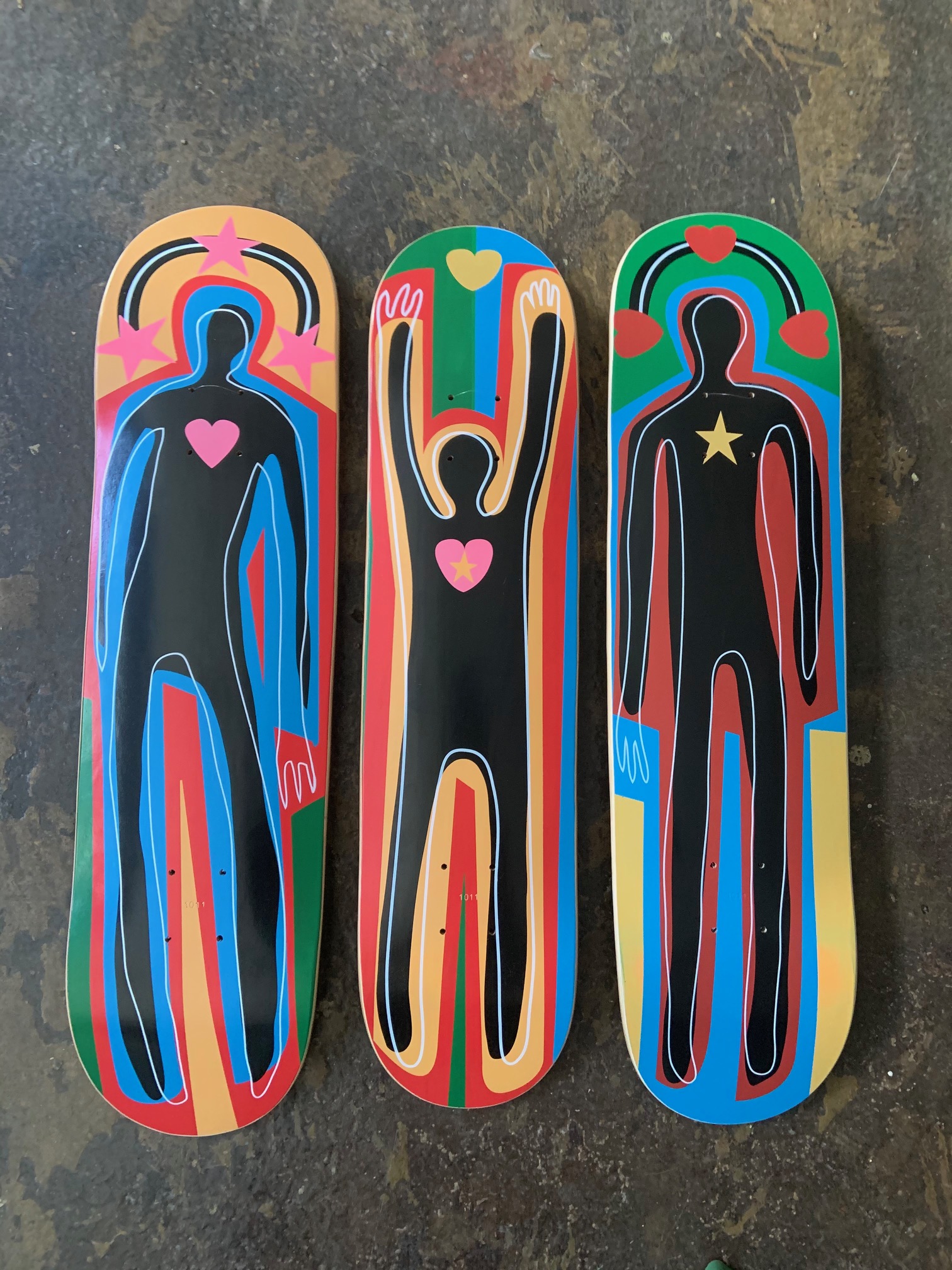 Skateboarding is having a major surge in mainstream interest after it joined the Olympics for the first time this year. In recognition of the wide and inclusive spirit of the sport, British street artist Adam Neate has put his stamp on a range of gender fluid, family-friendly boards (there are two adult designs and one for children) for Clown Skateboards, whose logo was designed by none other than Banksy. Prices will start at £725, with a minimum of 33% of all profits going towards the Clown In Action CIC, which is dedicated to helping community groups create, renovate or add to local outdoor skate spot.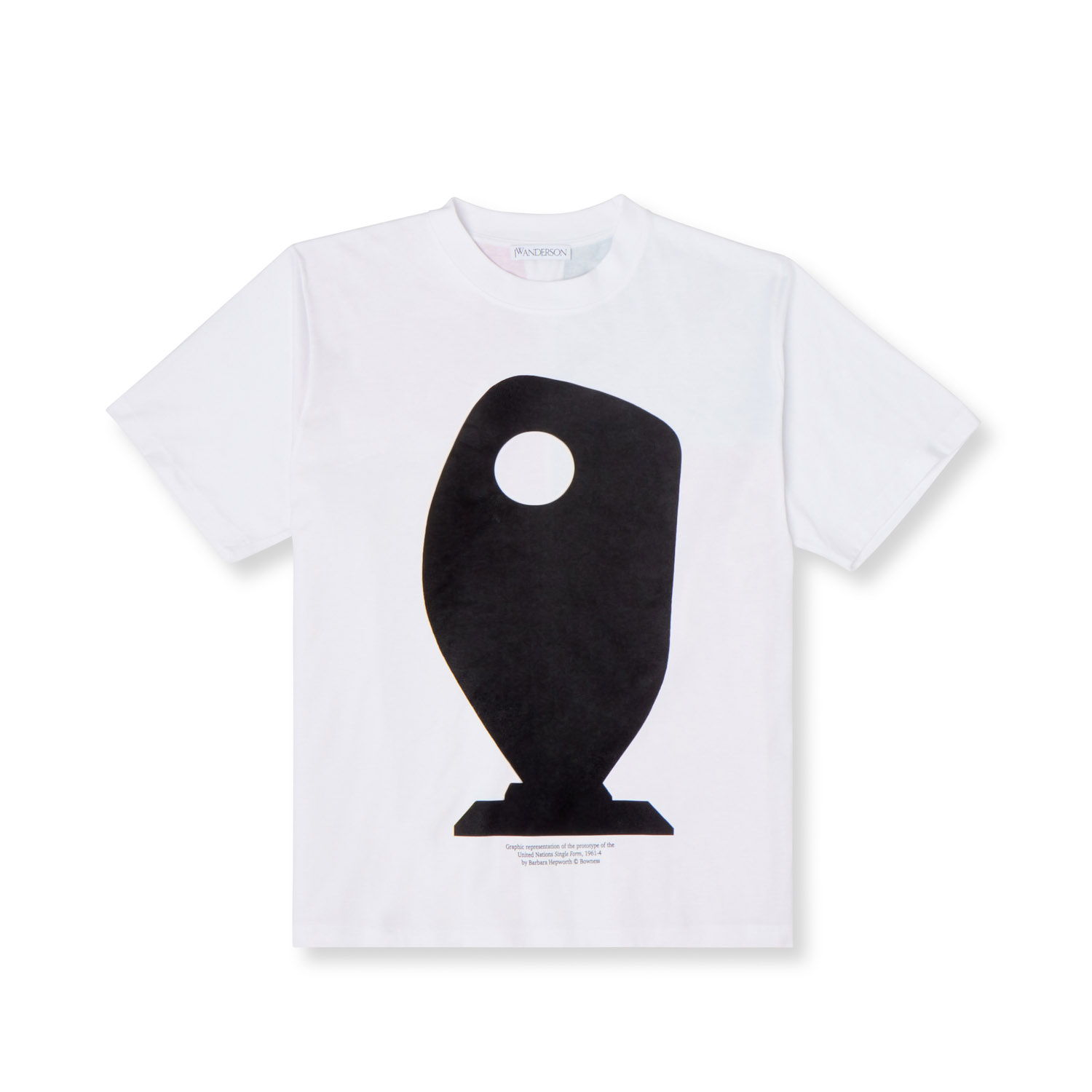 Gift shop merchandise, as a rule of thumb, is often dull but this collaboration is shaking things up: art world favourite JW Anderson has created a special collection exclusively for The Hepworth Wakefield Shop, to be released for sale throughout The Hepworth Wakefield's 10th anniversary year this year. JW Anderson has put his touch on a T-shirt, tote and a pair of earrings for the museum, with prices starting at £45. The items revisit various pieces that were included in the acclaimed Northern Irish designer's 2017 exhibition at The Hepworth, Disobedient Bodies.
There are only 50 of these archival giclee print beauties by Japanese artist Makoto Oono—exclusively available now through Elephant Kiosk. Species Migration combines bulbs, jewel fish and strawberries bought in a Hong Kong market in 2020, and juxtaposed with manmade objects in Oono's hotel room, creating a new kind of visual vernacular for the contemporary city. The artist describes the work as a "quiet expression of the never-ending journey of these tiny creatures as they trade in life and genetic improvement." Printed on A3 semi-gloss.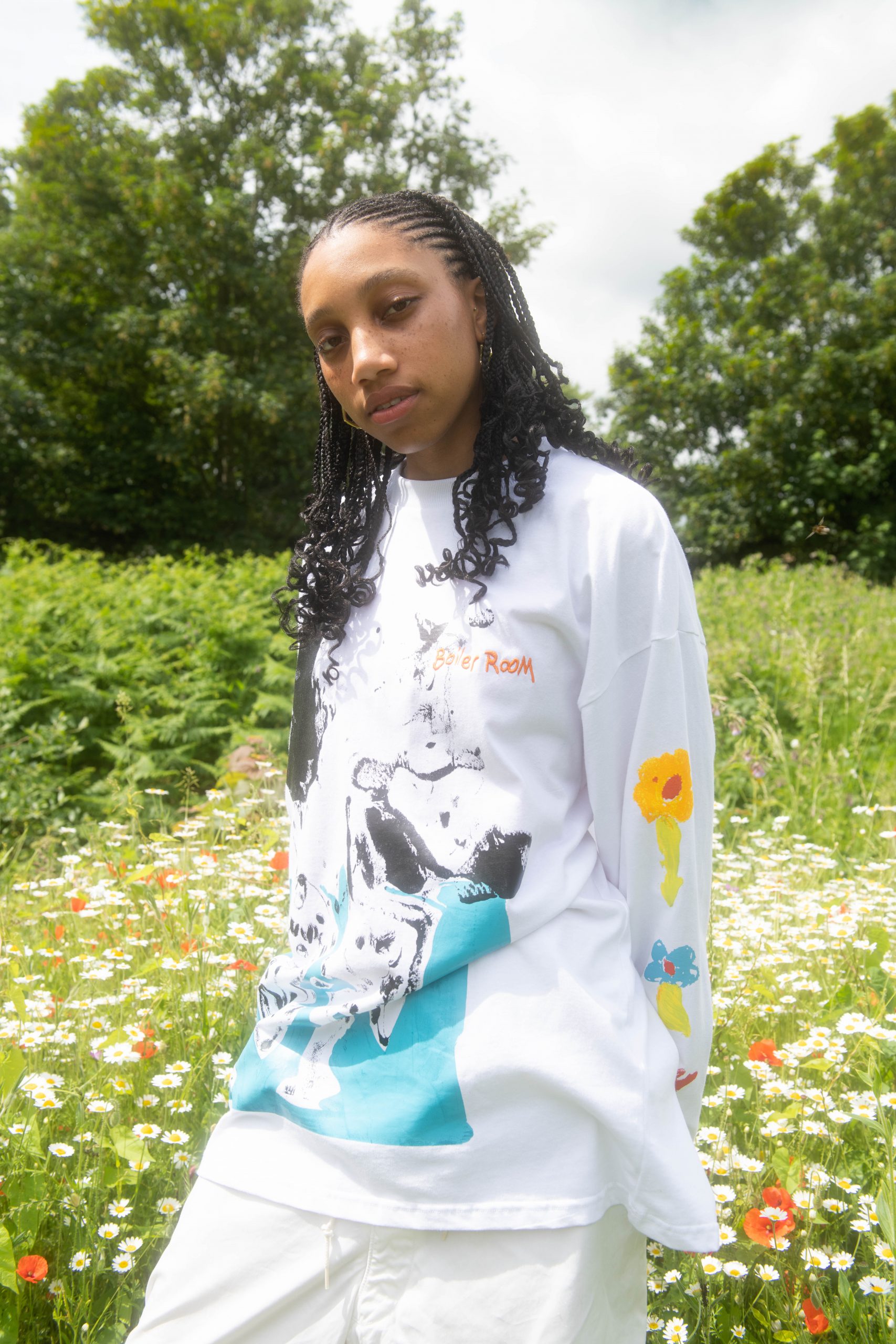 Artist Alfie Kungu's original artwork features on a beautiful new capsule collection of 13 pieces for a collaboration between the Boiler Room and DJ Eris Drew, inspired by 1990s skate culture and psychedelic raves. Kungu is from Yorkshire and its forests and moors are still a major influence on his work: nature is what connects him to Drew, too, who makes her transcendental sounds in a log cabin in New Hampshire. Rural natives might raise an eye at the bright colours and trippy visuals though: hiking gear this is not. Prices start at £50 and all items are limited editions.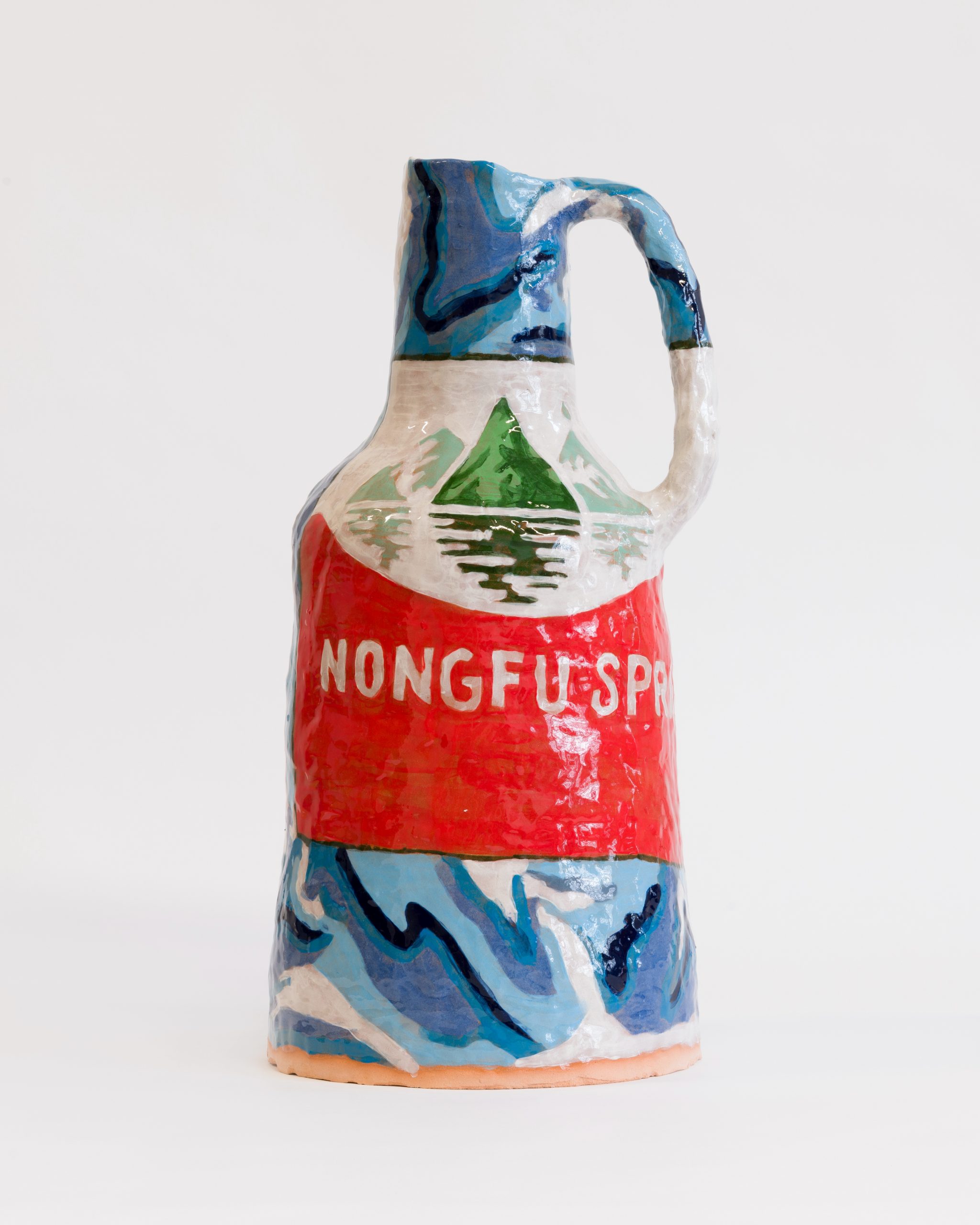 Levy-Lucero has put a series of irresistible ceramic objects on show in Hong Kong as part of the American artist's first solo exhibition there, (opening at Woaw Gallery on 6 August). The all-new pieces centre around a collection of vases and jugs, vessels exploring the word 'value' according to eastern and western consumer culture, an exchange between everyday local Chinese produce such as rice, water, tea and tofu, and the advertising language of global luxury brands like Tiffany, Hermes and Chanel. Serious subjects, but seen with a glint in the eye. Contact the gallery for prices.