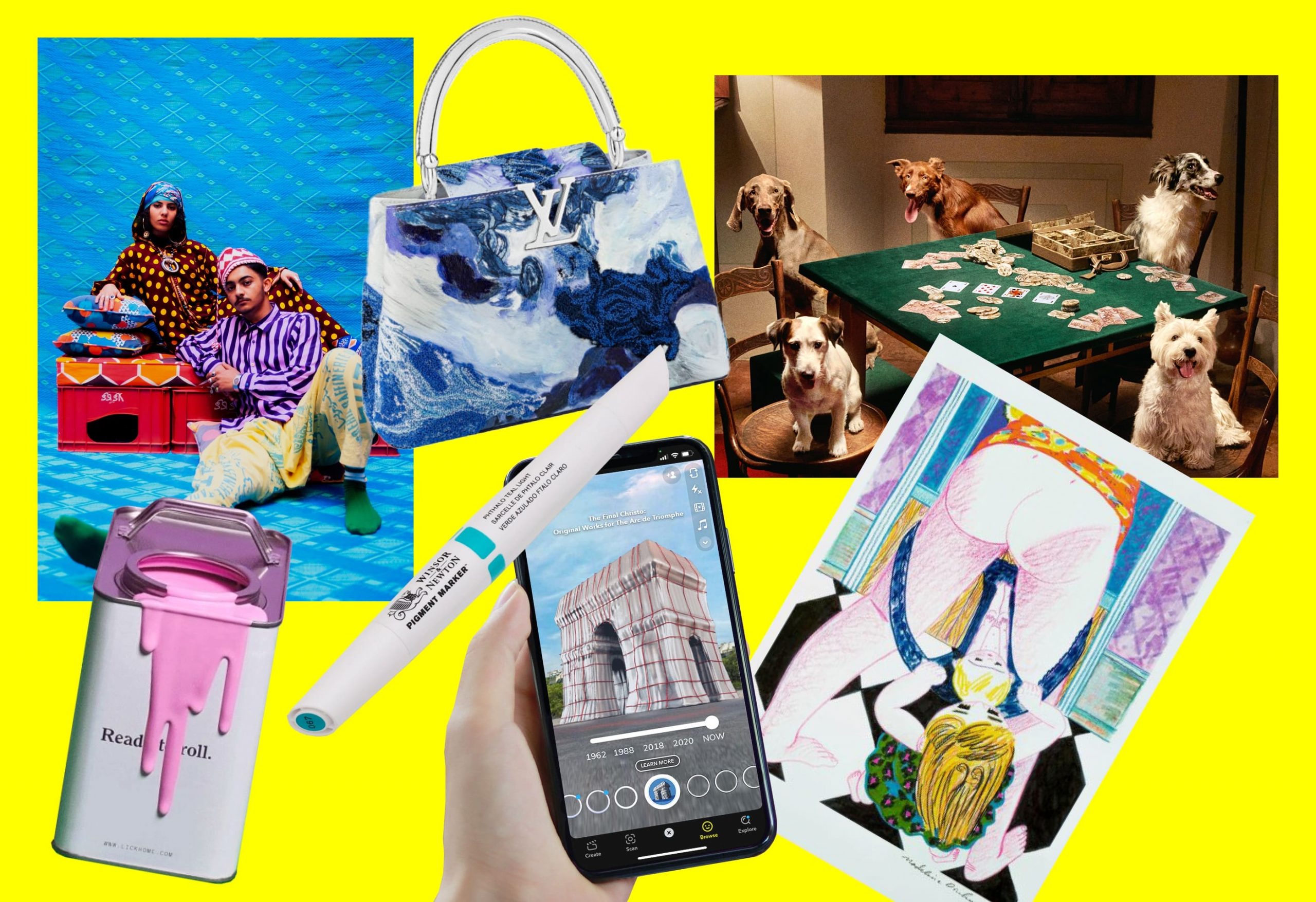 Perfumes Become Fragrant Works of Art
For its 60th anniversary celebrations, Diptyque has collaborated with five contemporary artists to create original editions inspired by the perfume manufacturer's new scents, each named after a city: Kyoto, Paris, Byblos, Venise and Milies. The limited-edition works created by Joël Andrianomearisoa, Johan Creten, Zoë Paul, Rabih Kayrouz and Hiroshi Sugimoto pay tribute in very individual ways to the places, each imbued with their signature aroma. The works can be seen this month in an exhibition in Paris, and in pop-up exhibitions around the world. And in your house, if you manage to buy one.
(Le Grand Tour Exhibition, from €3,400)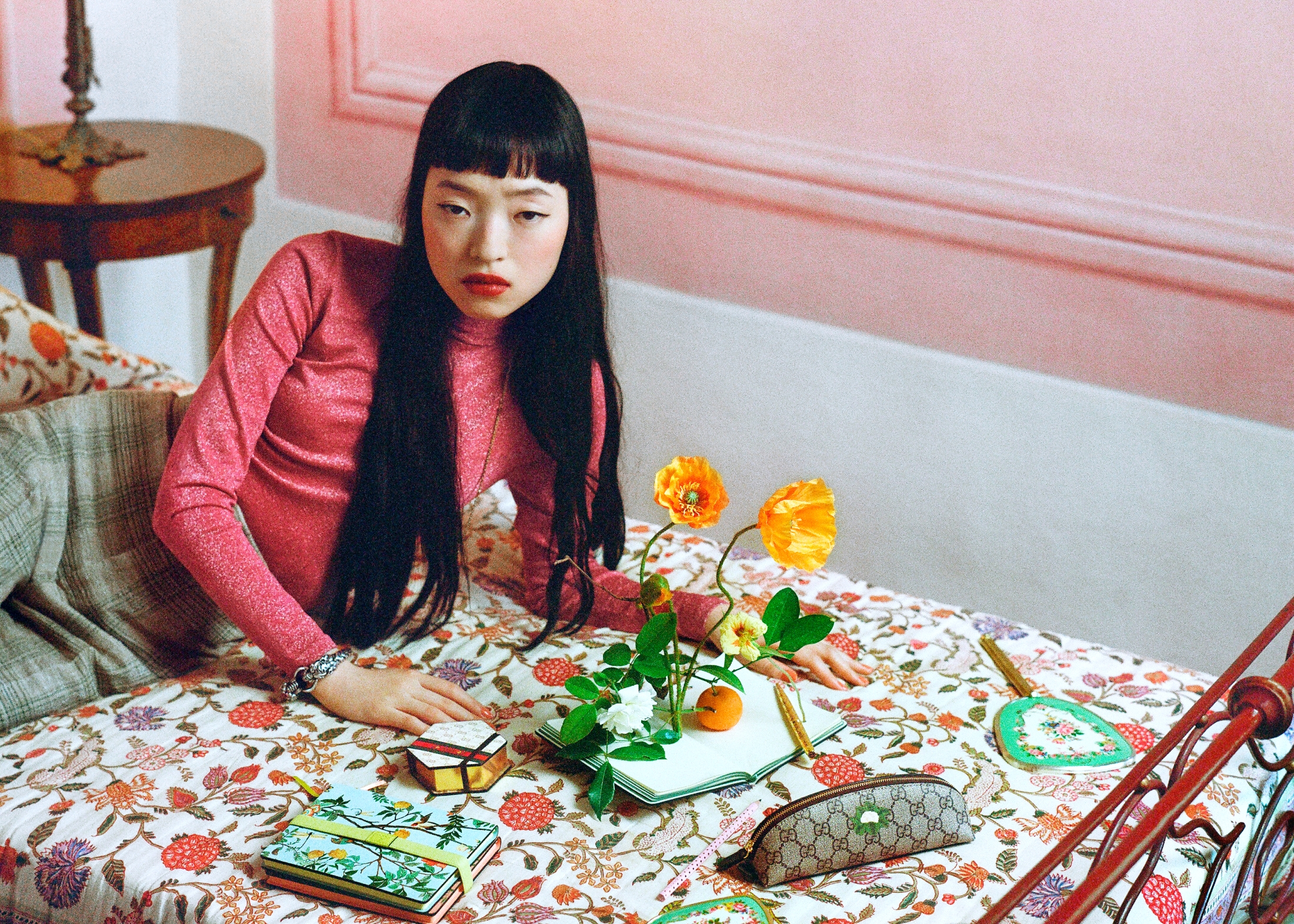 A Gucci Pencil Case? Yes please…
The newly launched lifestyle collection from the Italian fashion powerhouse is as extravagant as you might hope, featuring satin silk fans, slumber masks, pencil boxes, stationary sets and more. Many are printed with iconic Gucci patterns, as well as intricate floral and bird motifs, and the luscious campaign was shot by Max Siedentopf in a 16th-century Tuscan fortress. Many of the stationary items are created using Gucci's Demetra™ material, which uses renewable and bio-based sources, while the notebooks are created using SC-certified pure cellulose paper.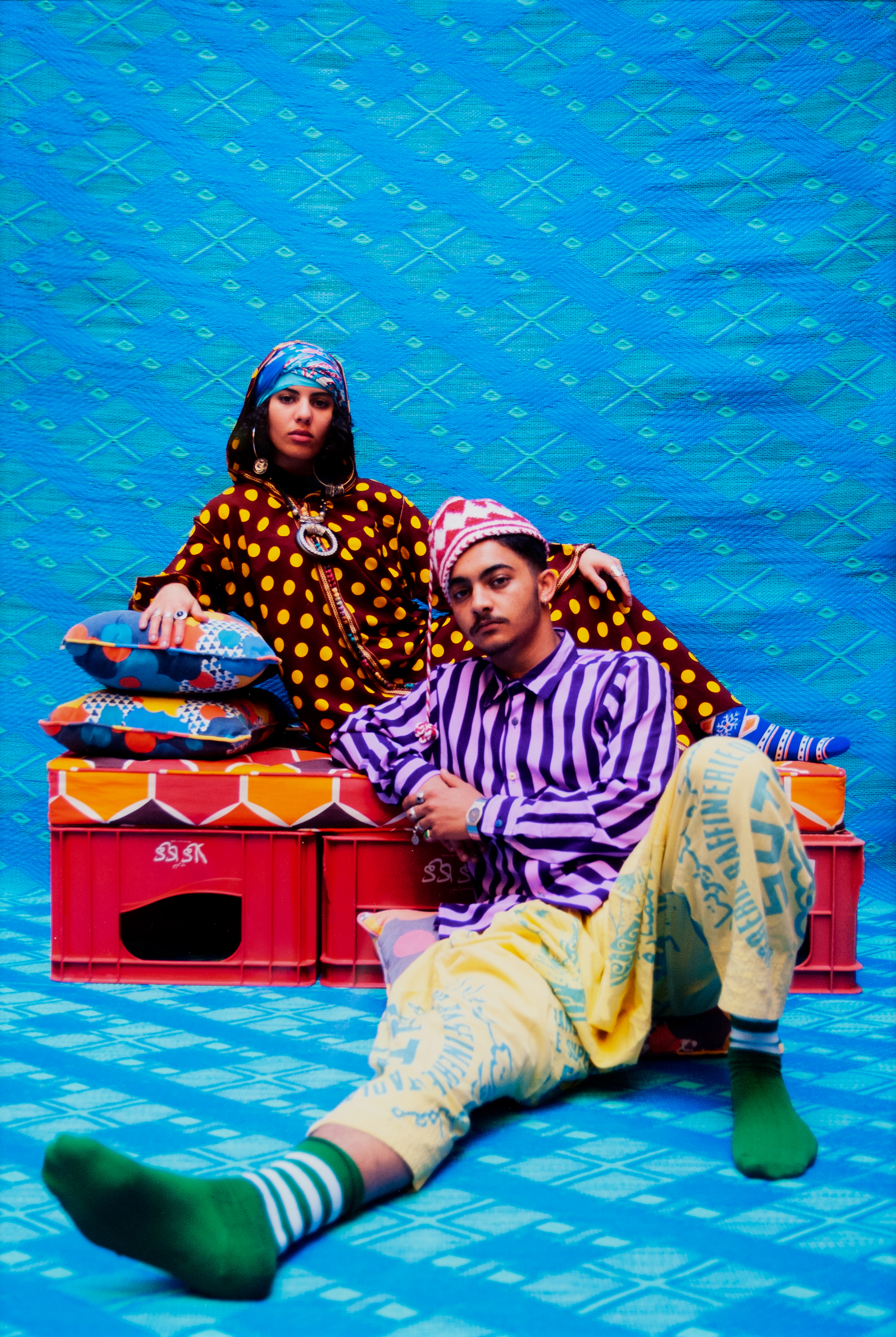 Colourful Portraits from a Moroccan Icon
Copies of Hassan Hajjaj's latest work from his My Rockstars series are now available to buy, thanks to collecting platform Avant Arte. Featuring fellow Moroccan creatives Yazid Bezaz and Rania Malek (both of whom are mentees of Hajjaj) each limited-edition photographic print is presented in a handmade frame designed by the artist. Be quick though, there are only 50 up for grabs.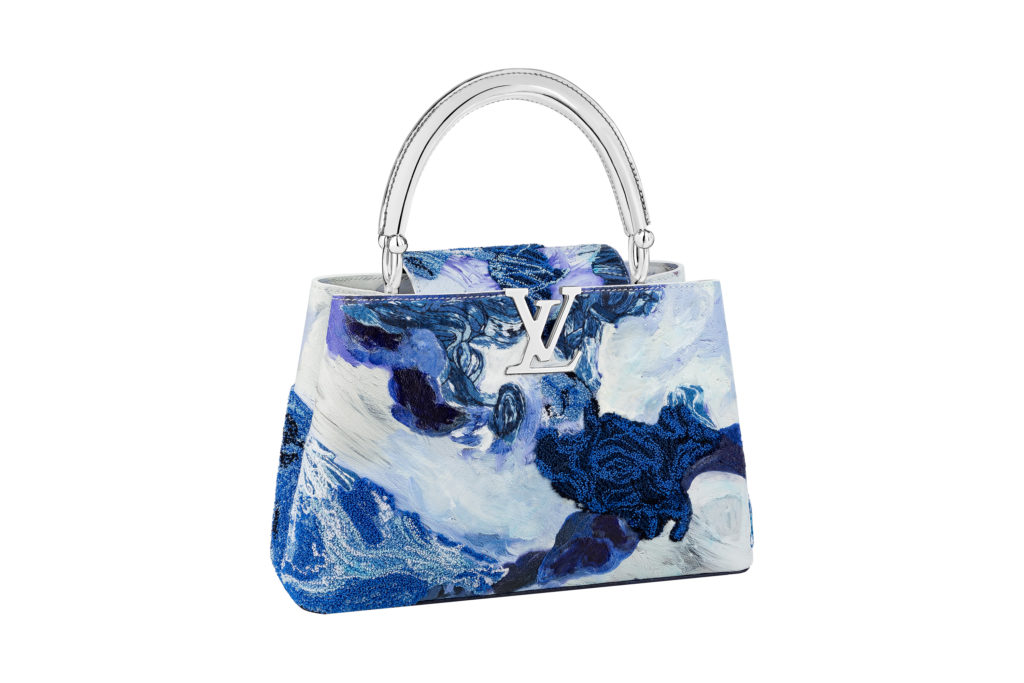 Art Stars Revamp Louis Vuitton's Capucines Bag
Louis Vuitton's Capucines handbag gets an artistic reimagining as part of the Artycapucines project, with Vik Muniz, Zeng Fanzhi, Gregor Hildebrandt, Donna Huanca, Huang Yuxing and Paola Pivi given free rein to redecorate its iconic shape. Huanca's entry is a particular joy, referencing two of the American artist's paintings (Cara de Fuego and Muyal Jol) to create a swirling, mixing-board effect of multiple textures. The design was 3D-printed onto white leather, embroidered and then hand-painted in blue and white. The resulting bag comes signed by the artist and accompanied by an amulet sculpture detail and piercings, while the Monogram Flower on the flap and zip pull is also an original Huanca design.
(Capucines MM Bag Donna Huanca, £6,250)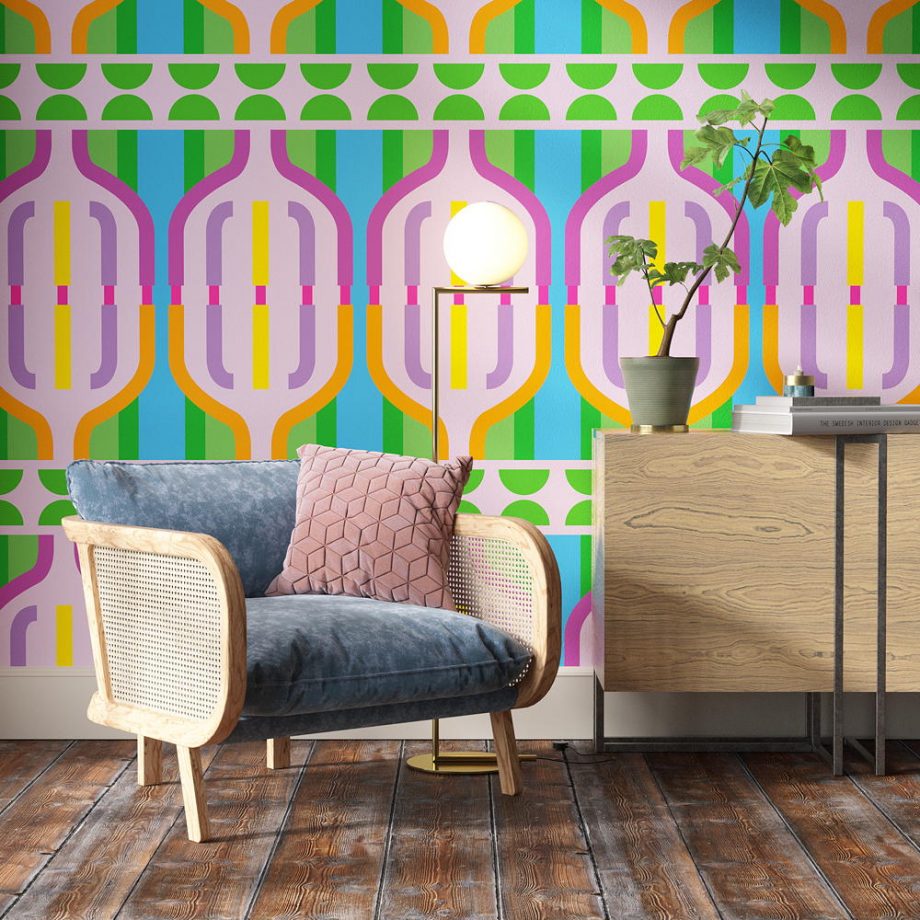 Home Design Meets West African Style
Give your home a maximalist facelift with this new collaboration from interiors company Lick and polymath artist Yinka Ilori. The collection features five paint colours including a "perfectly youthful hot pink", and two geometrical wallpapers inspired by party vibes and West African patterns.
(Palette No 5, £38 for 2.5L paint; £125 per roll wallpaper)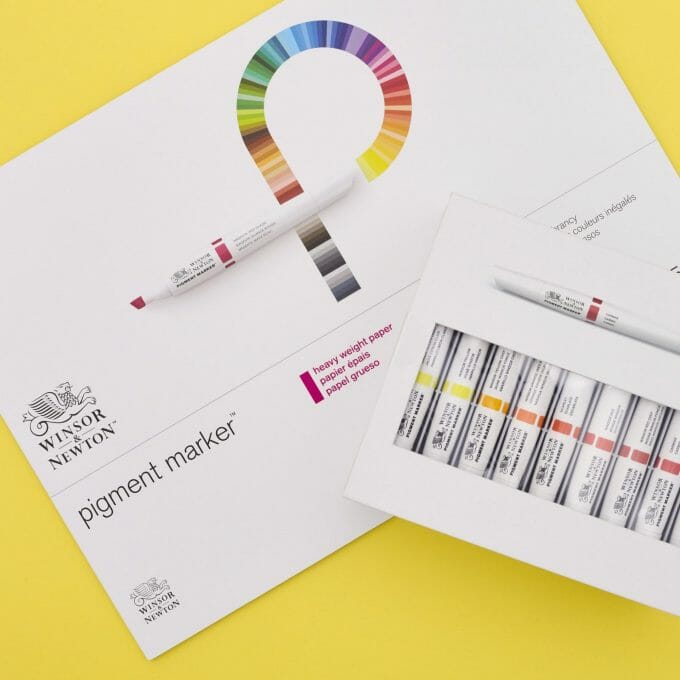 A Rainbow of Markers
Made up of 36 pens across the full colour spectrum (plus an A3 marker pad), Windsor & Newton's new Pigment Marker Bundles give you everything you need to experiment with blending and mixing. Available exclusively at Elephant Kiosk, the markers have long been favoured by illustrators and designers for their paint-like characteristics and versatility, the colours of the specially engineered pigments sitting atop the paper rather than sinking in.
(Winsor & Newton Pigment Marker Large Bundle, £34.99)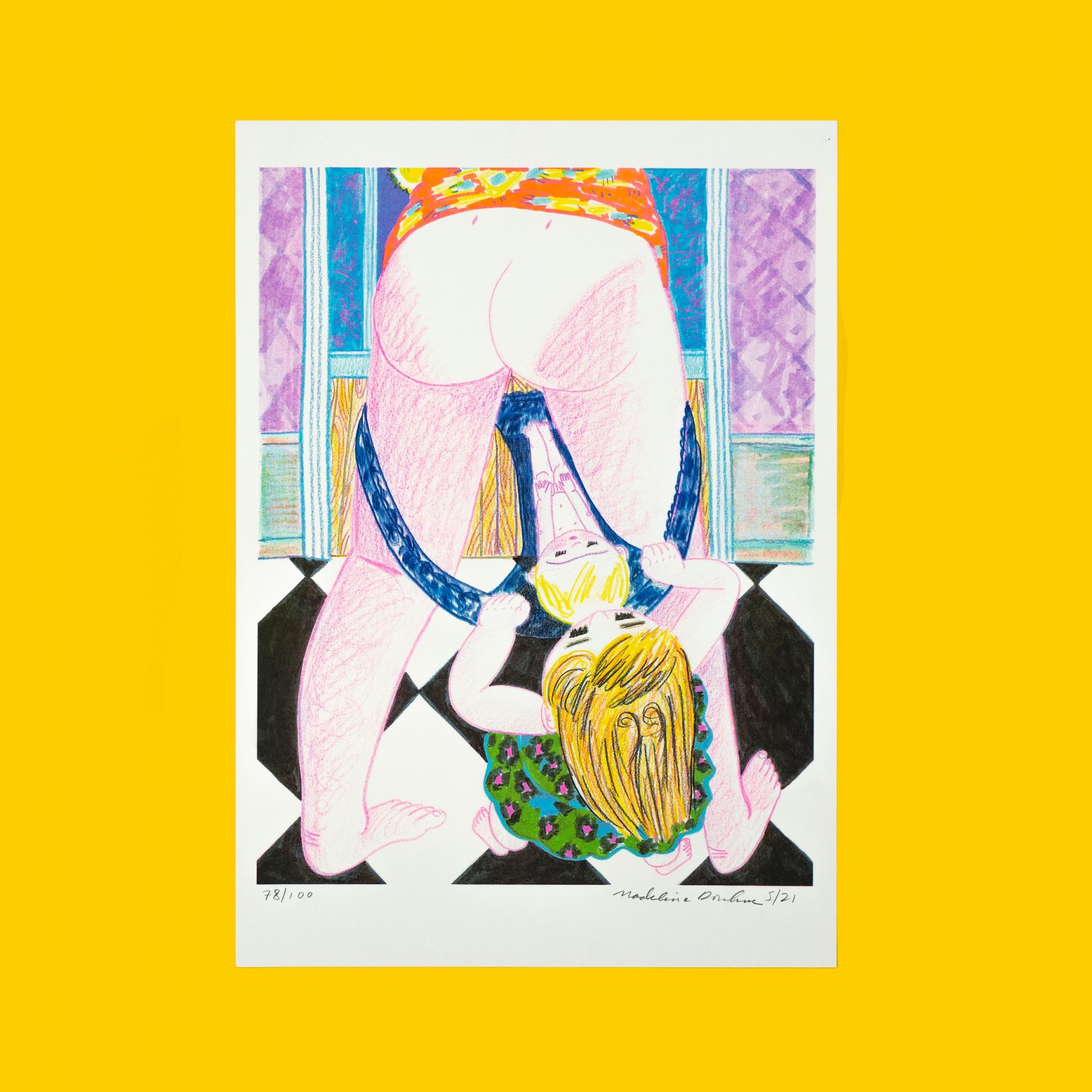 Let It All Go with a New Print
Commemorate the weird excesses of lockdown life with Madeline Donohue's gleeful new print, exclusively available from Elephant Kiosk. The limited-edition A3 risograph print (from an edition of 100) is entitled Slingshot and marks the trials and tribulations of life stuck at home with two small children. Here the older child uses the new baby as a projectile in a slingshot improvised from the mother's underwear. We've all been there…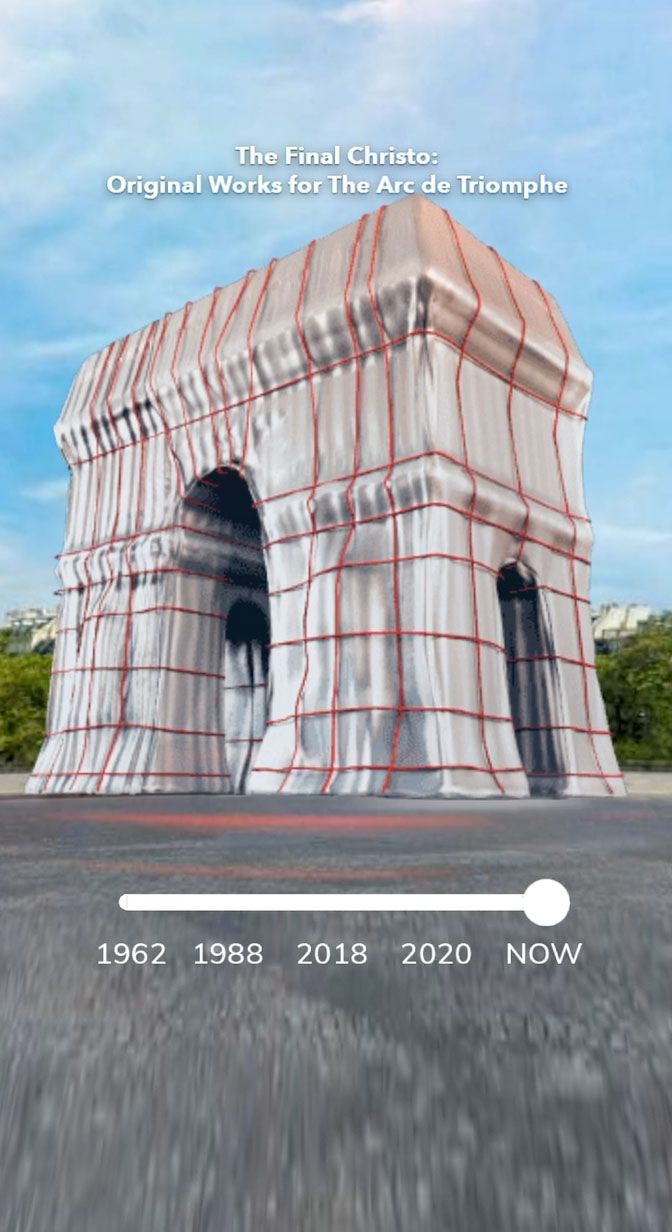 The Arc de Triomphe, All Wrapped Up
Jean-Claude and Christo may now both have passed on (the latter just last year) but they have one last mammoth wrapping project left. Christo's nephew has made their detailed plans for covering the Arc de Triomphe a posthumous reality, covering the Parisian monument with nearly 25,000 square meters of silver-blue fabric. It will stay in place until 3 October, but don't worry if you can't get to Paris to experience it in person. A new Snapchat portal will transport visitors there to experience the landmark work for themselves through augmented reality.