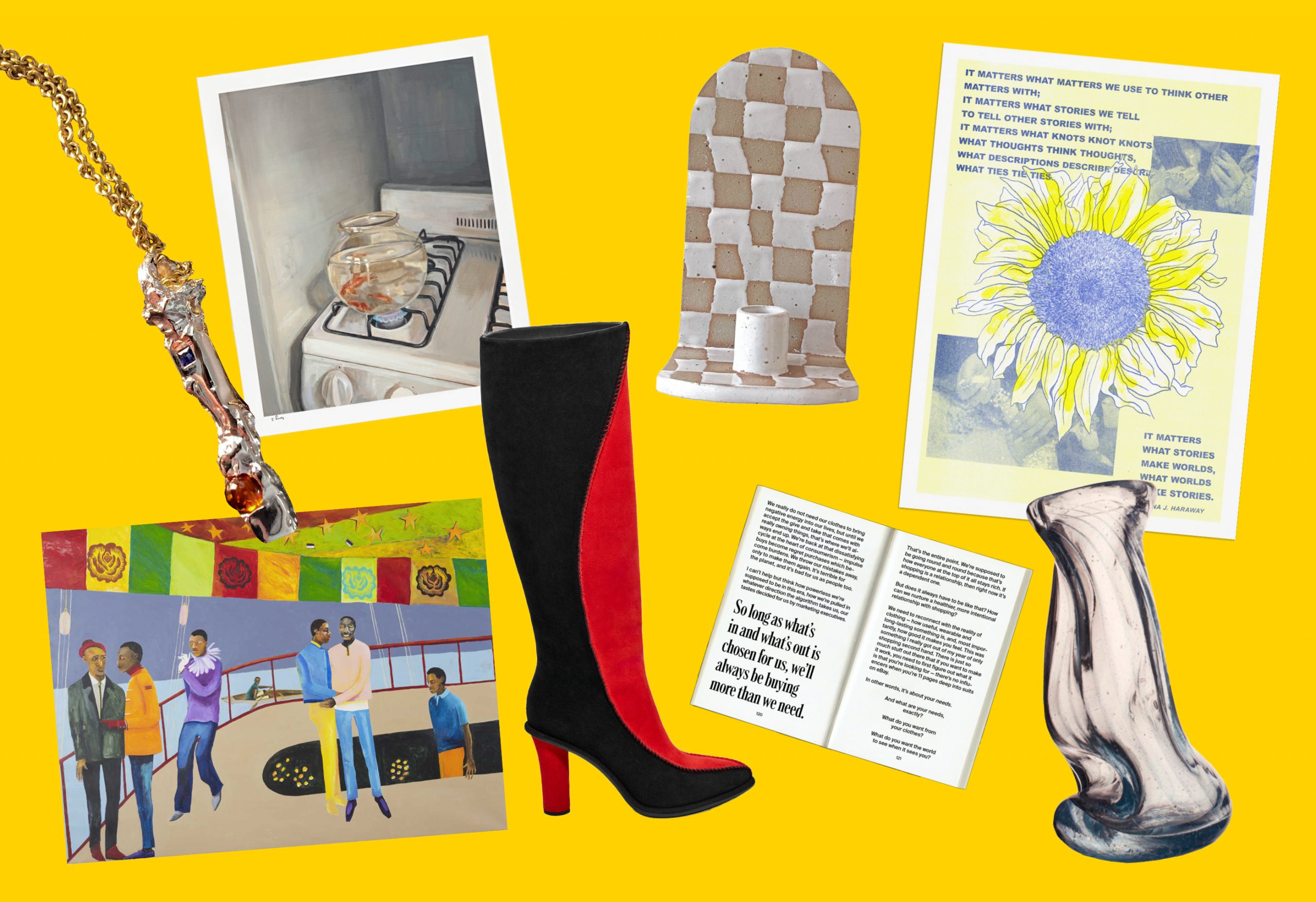 Every month London-based newsletter group spittle spotlight the coolest art and art-adjacent things to buy and fawn over. Ephemeral and sensory delights sit alongside staples such as podcasts, books and tickets as Art Crush's round-up helps you to stay informed on the latest releases, and support artists both emerging and established. They're all just a click away.
Fashion's Victims
Fashion journalist Alec Leach has just self-published The World is On Fire But We're Still Buying Shoes, a caustic look at the damage our sartorial spending is doing to the earth, and the motivations of an industry designed to keep us wanting more. Leach's first book offers a new model for the future of sustainable fashion.
The World is on Fire But We're Still Buying Shoes by Alec Leach, £14
There's Something Fishy Going On…
We have had our eyes transfixed on Shannon Cartier Lucy's works since her recent celebrated shows with Lubov, New York and Soft Opening, London. We are always captivated by her work's characteristically chilling, macabre-daydream-like quality. Her limited-edition print Our New Home for Elephant's Kiosk store depicts a fishbowl resting on a lit stove. Both violent and beautiful, we have our suspicions that this work may be reflecting on broader ecological issues relating to the abyssopelagic layer and deep-sea devastation… or maybe that's just us?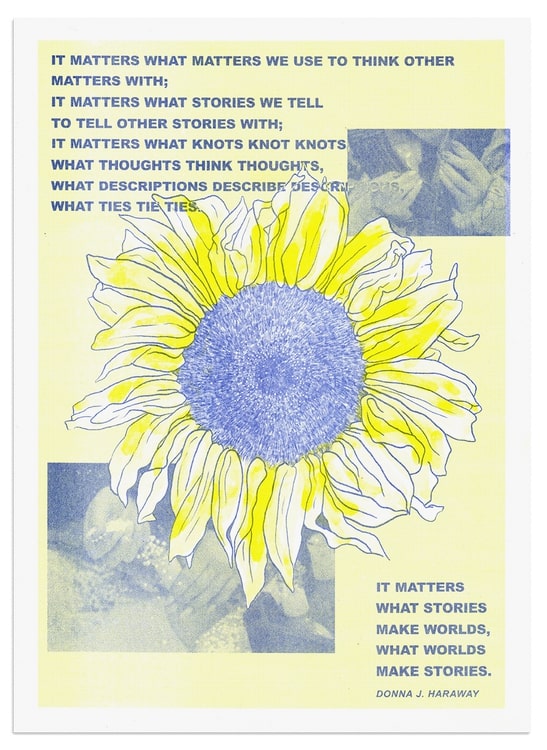 Help Ukraine
Raising funds for Sunflower of Peace, an organisation providing medicine, support and aid to those in Ukraine, two incredible UK project spaces (Collective Ending, London and Wells Projects, Margate) have collaborated on a suite of gorgeous print editions. Artists Against War includes contributions by spittle favourites including Billy Fraser, Alia Hamaoui and Ted Le Swer. We particularly have our eye on Yuli Serfaty and Anisia Affek's collaborative poster Stand With Ukraine which combines a striking sunflower with fading images and text. "It matters what stories make worlds, what worlds make stories," the risograph edition reads, quoting philosopher Donna J Haraway.
View this post on Instagram
A Brand New Bag
For those looking to deep dive into fashion's newest and craziest handbags, look no further than Dino Bonacic's new Substack. Handbags at Dawn sets out to investigate the "kooky oddities some fashion designers were trying to flog as bags", from Balenciaga's boot bag to Coperni's hand-blown glass bag and The Row's napkin bag. Bonacic's astute eye combines keen observation and fashion history with irony and sarcasm in perfect measure.
Handbags at Dawn newsletter, free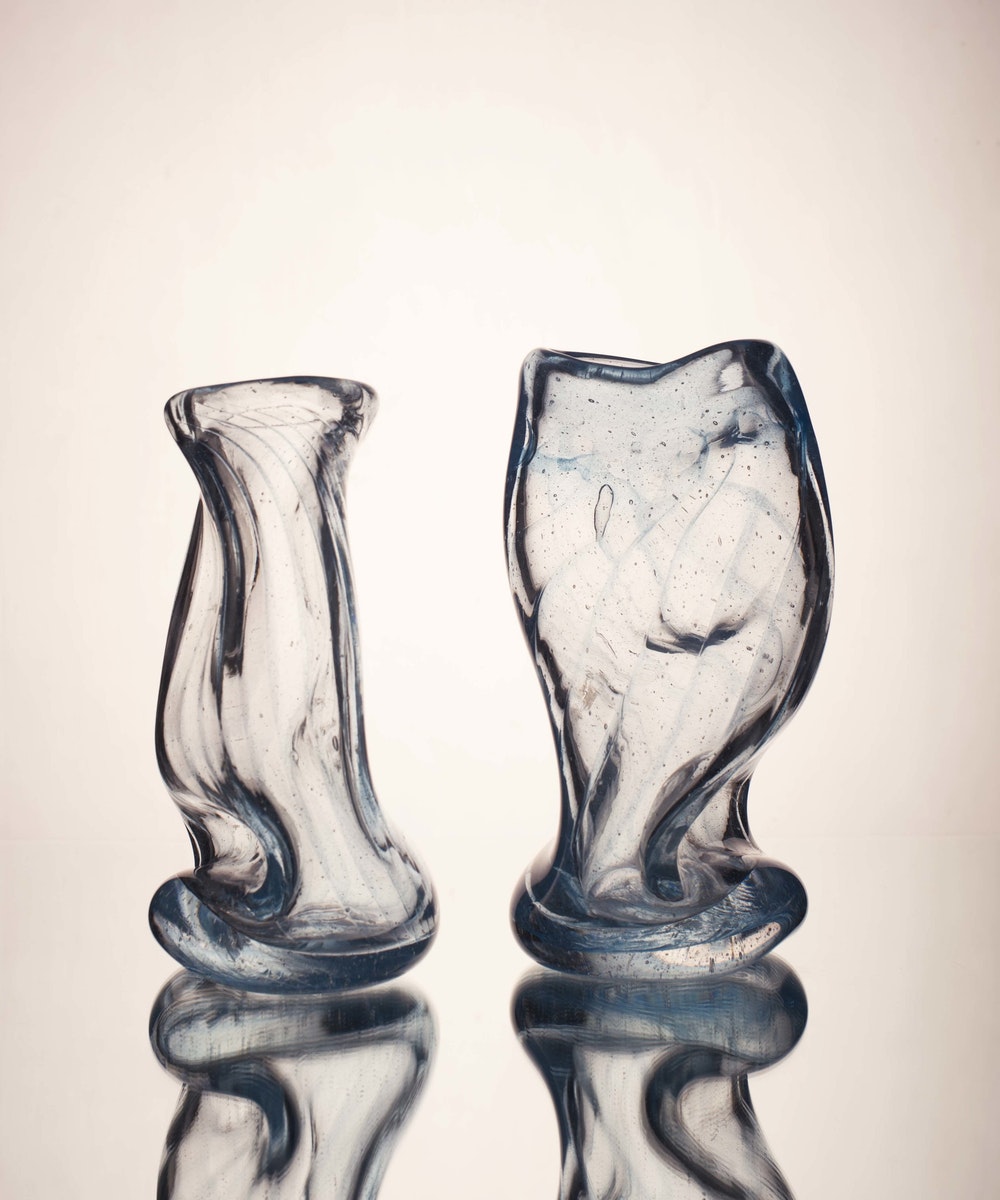 Speak of the Devil…
As seen in Coperini's ethereal Paris Fashion week show, glassware brand Heven have created a collection of devilishly cheeky homewares. While Gigi sauntered down the catwalk with a bulbous solid-glass handbag, the brand's usual offerings are a little more functional. Handblown in Brooklyn, Heven creates one-off carafes, glasses, and vases, pairing organic, loose forms with pastel tones, topped off with some Lucifer-esque horns.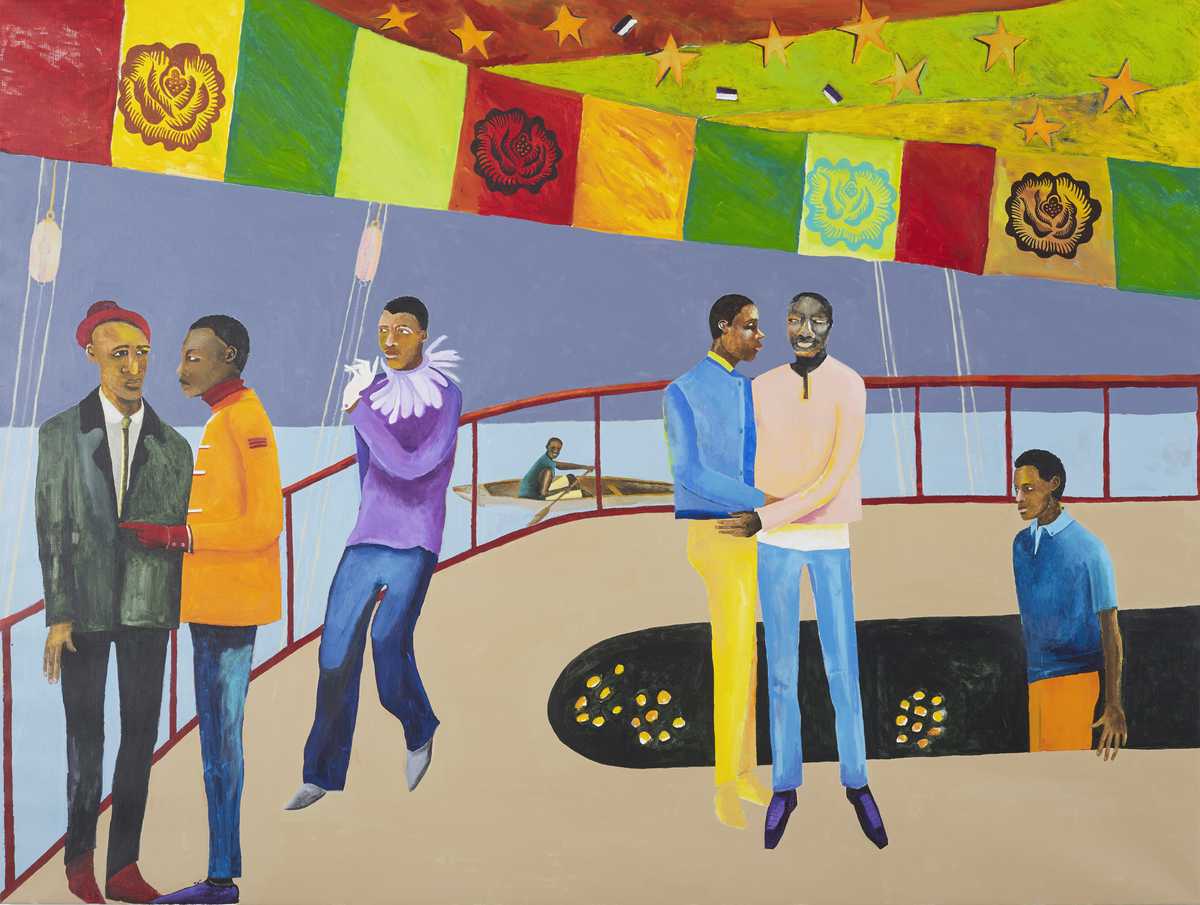 Words to Live By
"It is my intention to create artworks that examine ideas about how to invent new rules by which to live," Lubaina Himid has said. Learn more about her colourful and political practice (rooted in her background in stage design) in a new limited-edition book published by Tate. With essay contributions by the likes of Amrita Dhallu and Griselda Pollock, and a gorgeous pastel patterned cover, this book has style and substance.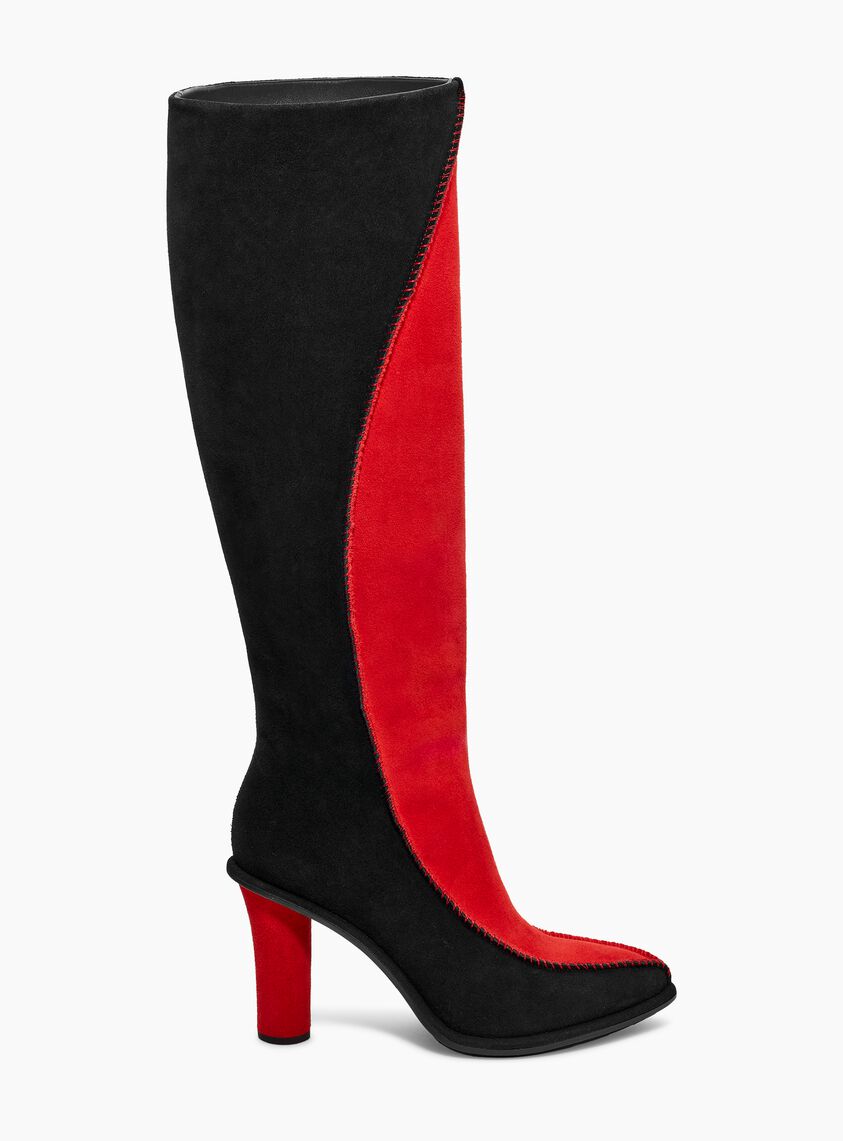 Stick the Boot In
Tschabalala Self has just released a long-awaited collaboration with Ugg. First seen as part of her play Sounding Board for Performa New York last October (which the artist not only wrote and produced but also designed the set and costumes for) it's the first project of its kind that Self has embarked on and she's nailed it. Taking on the Ugg boot's classic low boot style, and embracing some new styles, such as these incredible heeled red boots as seen on actress of the moment Julia Fox, the designs are form-focused and playful celebrations of the body, just like Self's paintings.
Ugg x Tschabala Self Fatale Heel Boot, £350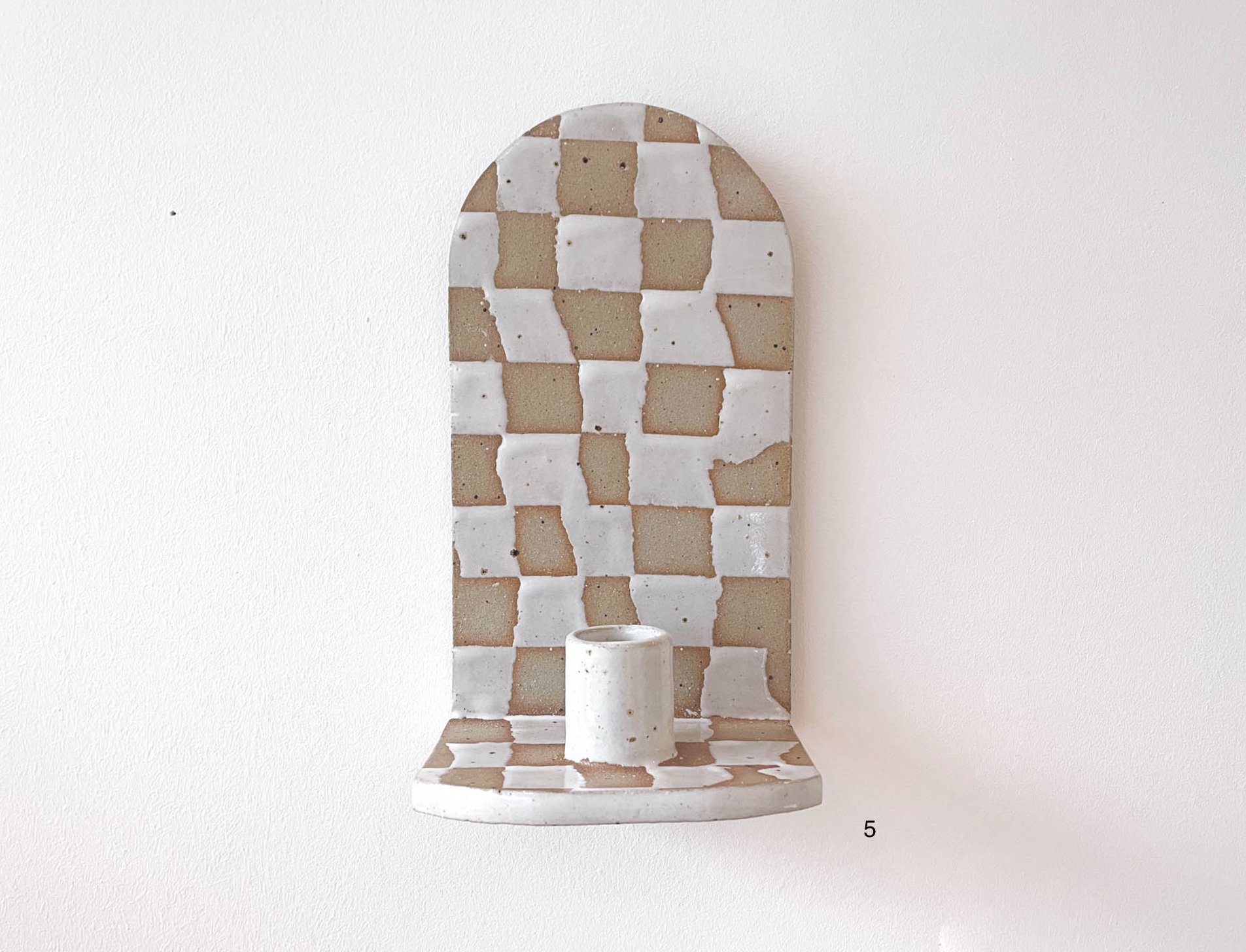 Light relief
Artist Josephine Rock has created a selection of ceramic candle sconces to grace your walls, and light you through the long winter nights into spring. Available through London-based gallery San Mei, they come in a variety of designs, each with space enough for your favourite candles. Perfect for those evenings when that cottagecore impulse takes over and you just want to spin wool by candlelight.
Josephine Rock Candle Sconce, £40

Right Place, Right Time…
Swatch have teamed up with Centre Pompidou in Paris to transform six icons of modern art into wristwatches. The geometric lines of Mondrian and whimsical portraiture of Modigliani are playfully translated to your wrist, shaking up the meaning of the museum and introducing it to the streets outside.
Swatch x Centre Pompidou Collection, £66-88
View this post on Instagram
Low Tech, High Demand
NYC based @stomachofyourdeadsoulmate are the epitome of post-ironic, 2003-fetishisation accessorising. With cult designs that look like they've been mocked up on Microsoft paint and printed with a dot matrix printer, these gloves, hats and camis are a slice of an (extremely specific) pop culture moment.
Stomachofyourdeadsoulmate clothes, from £26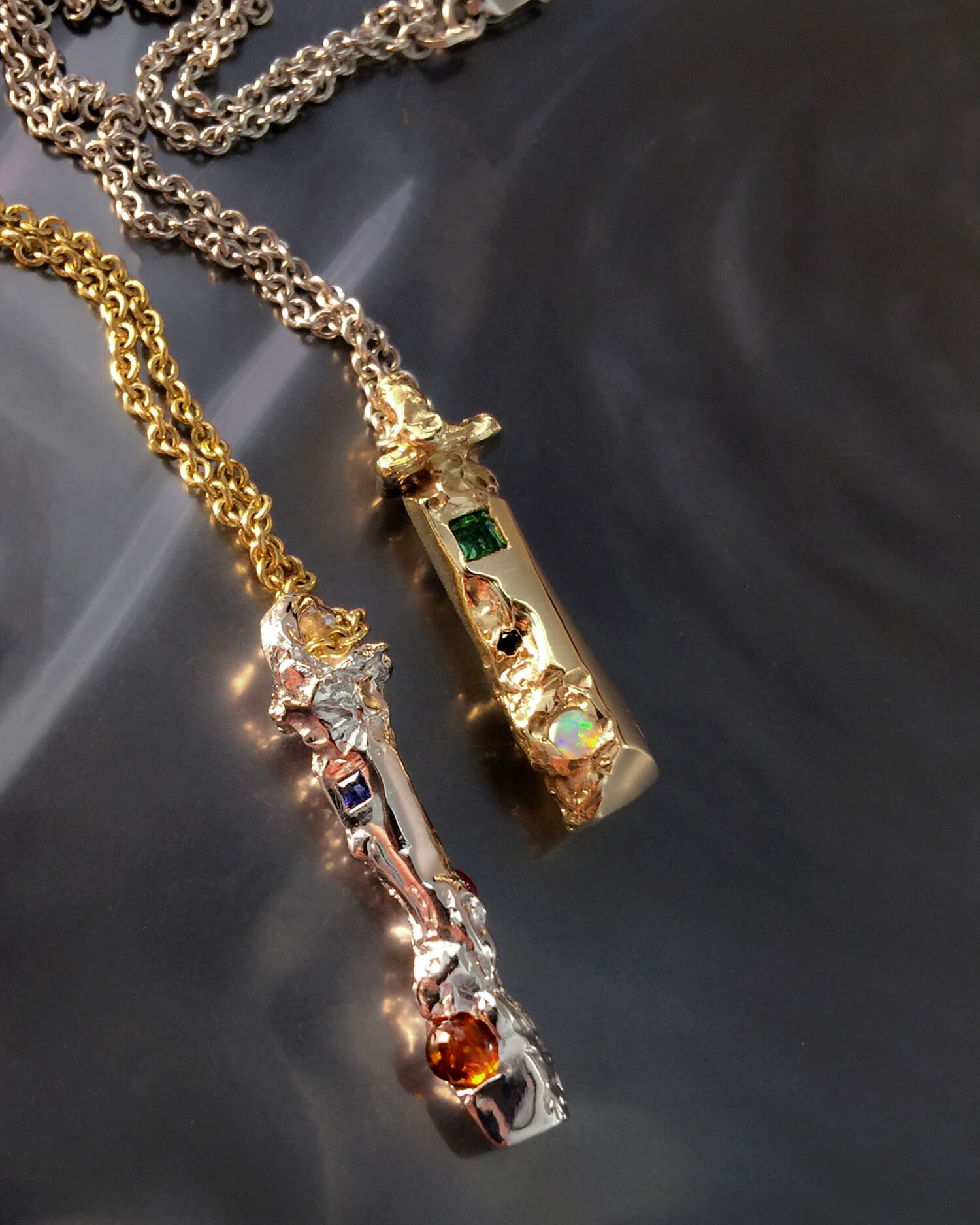 Precious Things
Gooey, tactile and looking a little bit like medical apparatus, Australian designer Danielle Karlikoff's jewellery is forged with traditional casting techniques and invested with cute gems to create futuristic forms that bridge cyberpunk and goblincore. She is available for commissions too, so crack out your Philip K Dicks and get some inspiration.
Danielle Karlikoff jewellery, from £145
spittle are a London-based newsletter group covering all things art and art-related