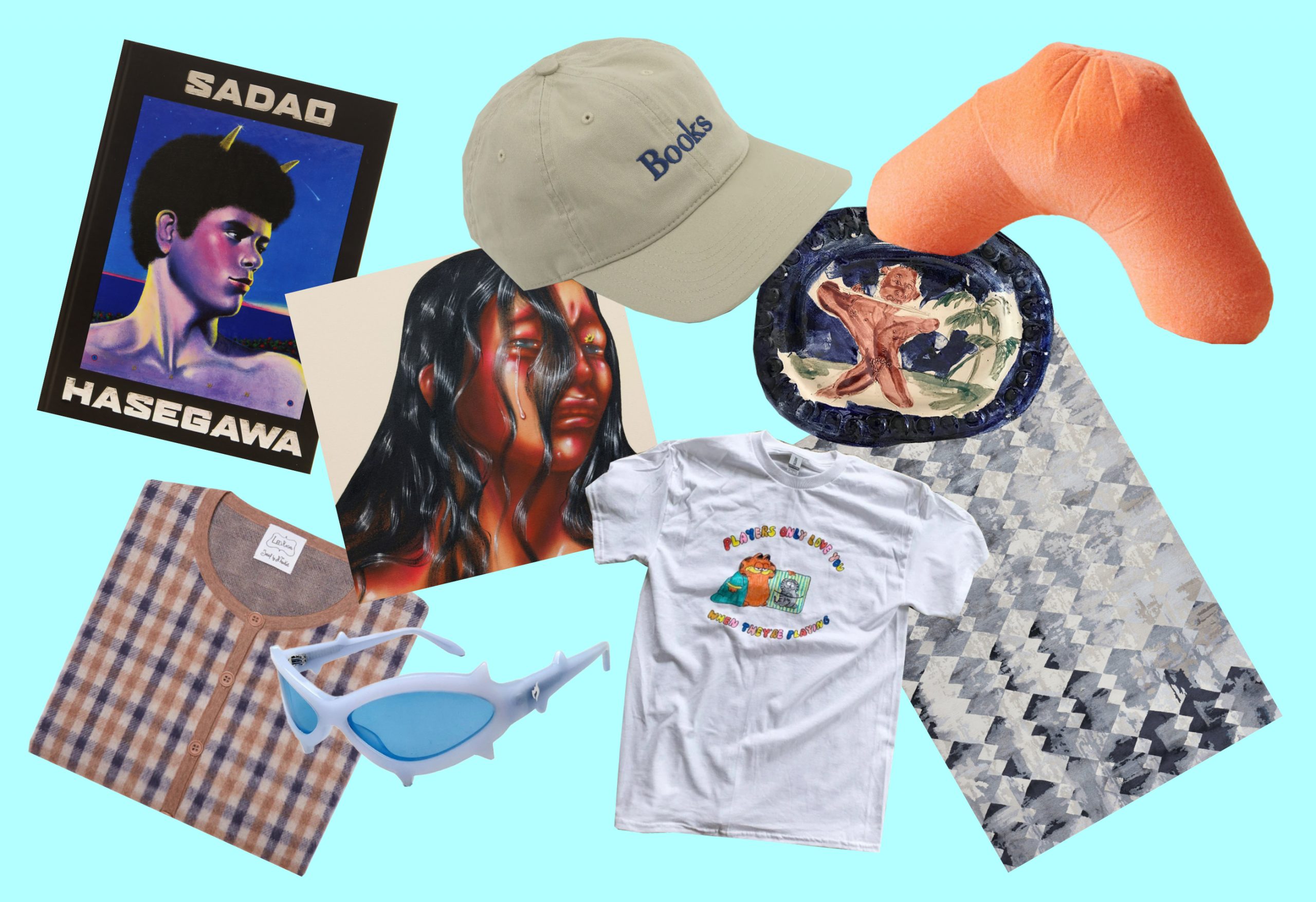 Every month London-based newsletter group spittle spotlights the coolest art and art-adjacent things to buy and fawn over. Ephemeral and sensory delights sit alongside staples such as podcasts, books and tickets as our Art Crush round-up helps you to stay informed about the latest releases, as well as to support artists both emerging and established. They're all just a click away.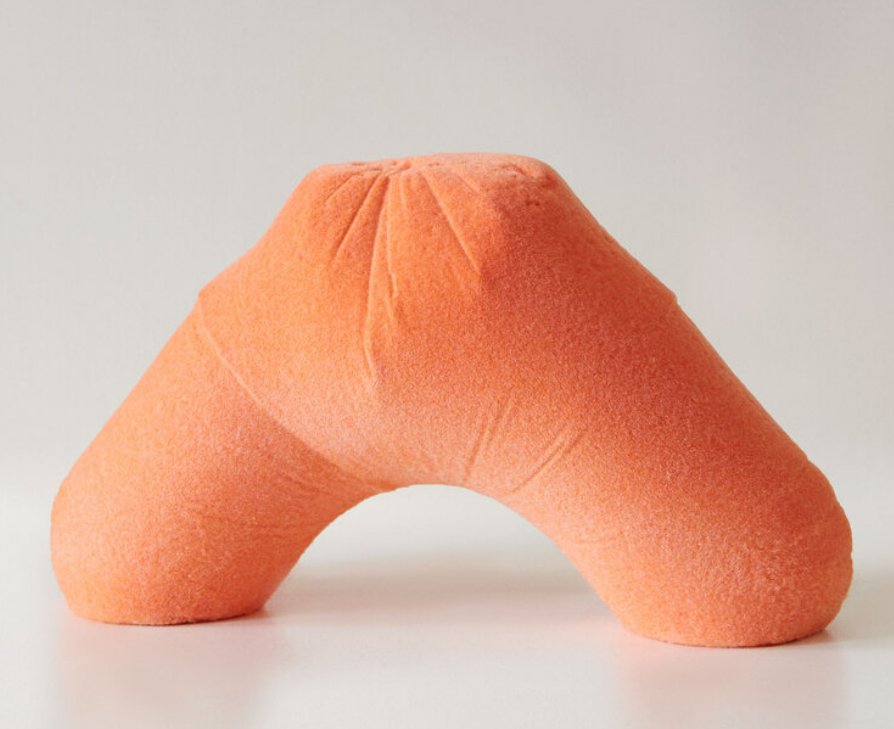 Let's Stance…
Ever desired to transform your living room into a Design Museum-esque site specific installation? Nope? Just us then… Lucy Hardcastle is making that entirely possible with a sensual new limited-edition collection of five 'textured soft objects'. The first collectible sculpture series from the iconic design studio, each one is hand cast in plaster.
Stance by Lucy Hardcastle, £250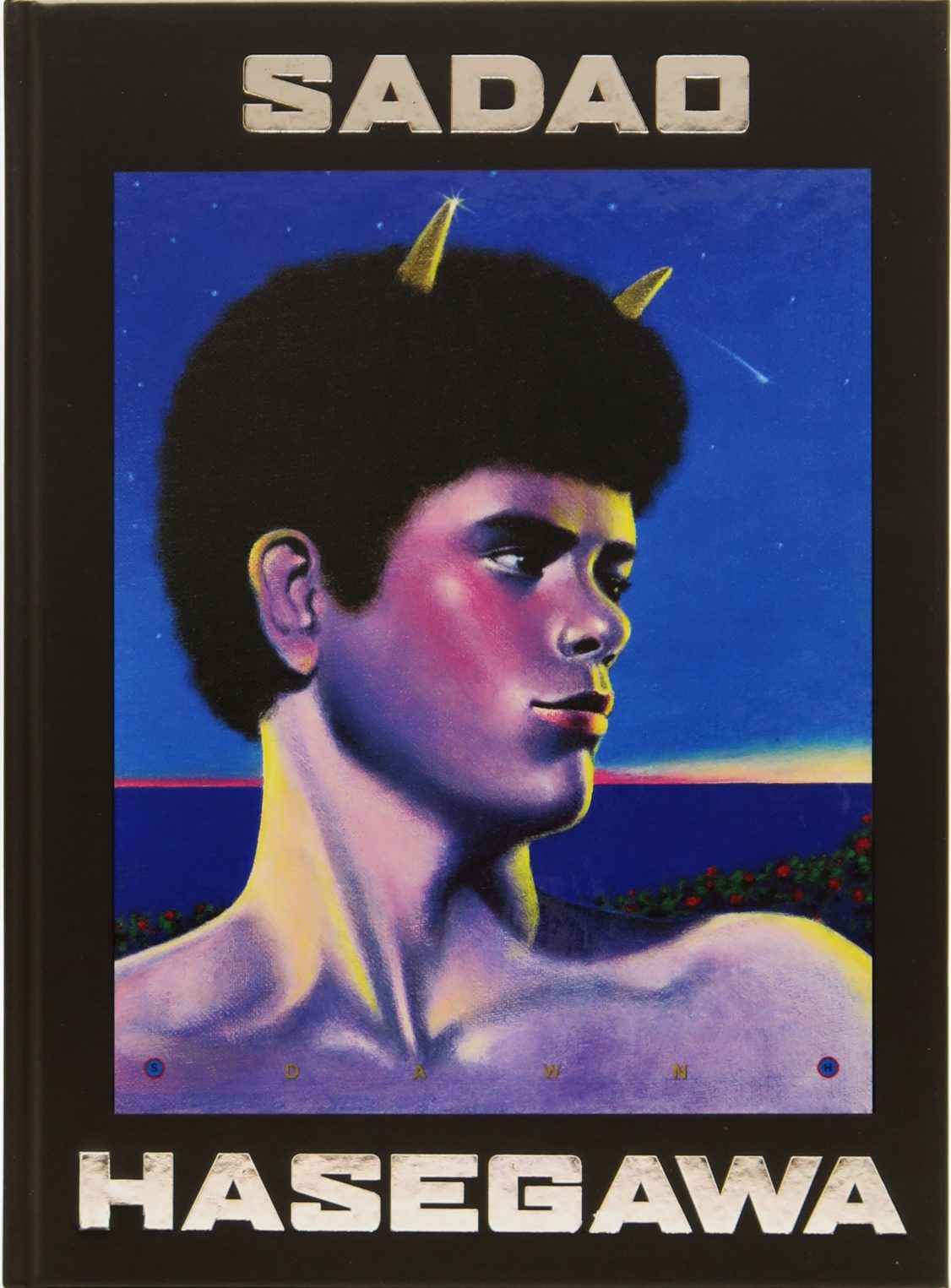 Horns of a Dilemma
We're feeling horny for this monograph on Sadao Hasegawa, a transgressive Japanese artist known for their fetish art depicting homoerotic and BDSM scenes. Luxuriously produced by cult publisher Baron, this tome (which features rarely seen images of Hasegawa's unique work fusing Japanese, Indian, South-East Asian and African mythology) is sure to be a sellout.
Sadao Hasegawa by Sadao Hasegawa, £57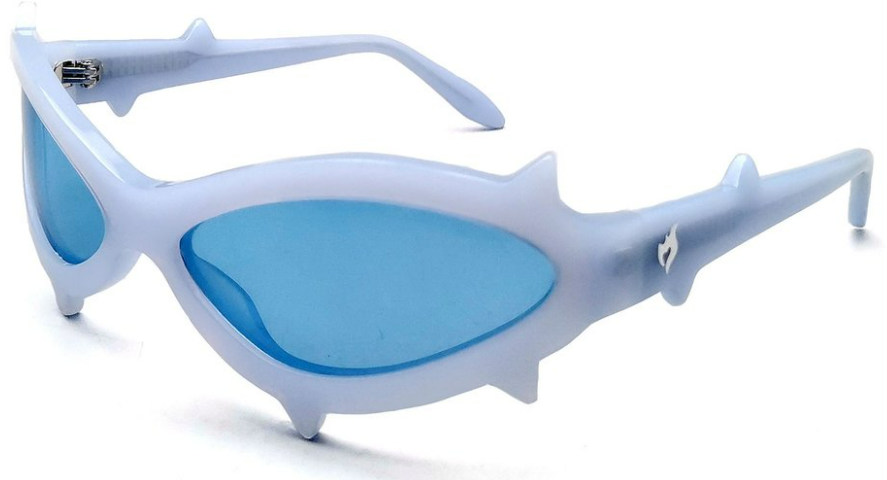 Get the Point
Enter 'shark' and 'sunglasses' into an AI picture generator and we're guessing these might be the outcome. Designed by independent Brazilian designer MAUSTEIN, these unisex specs were made for the rave. Handmade from bio acetate, wrapped in plastic-free packaging and with a recycled cotton pouch to keep them safe, we're wondering if we've finally found the perfect pair of shades?
MAUSTEIN spike sunglasses, £130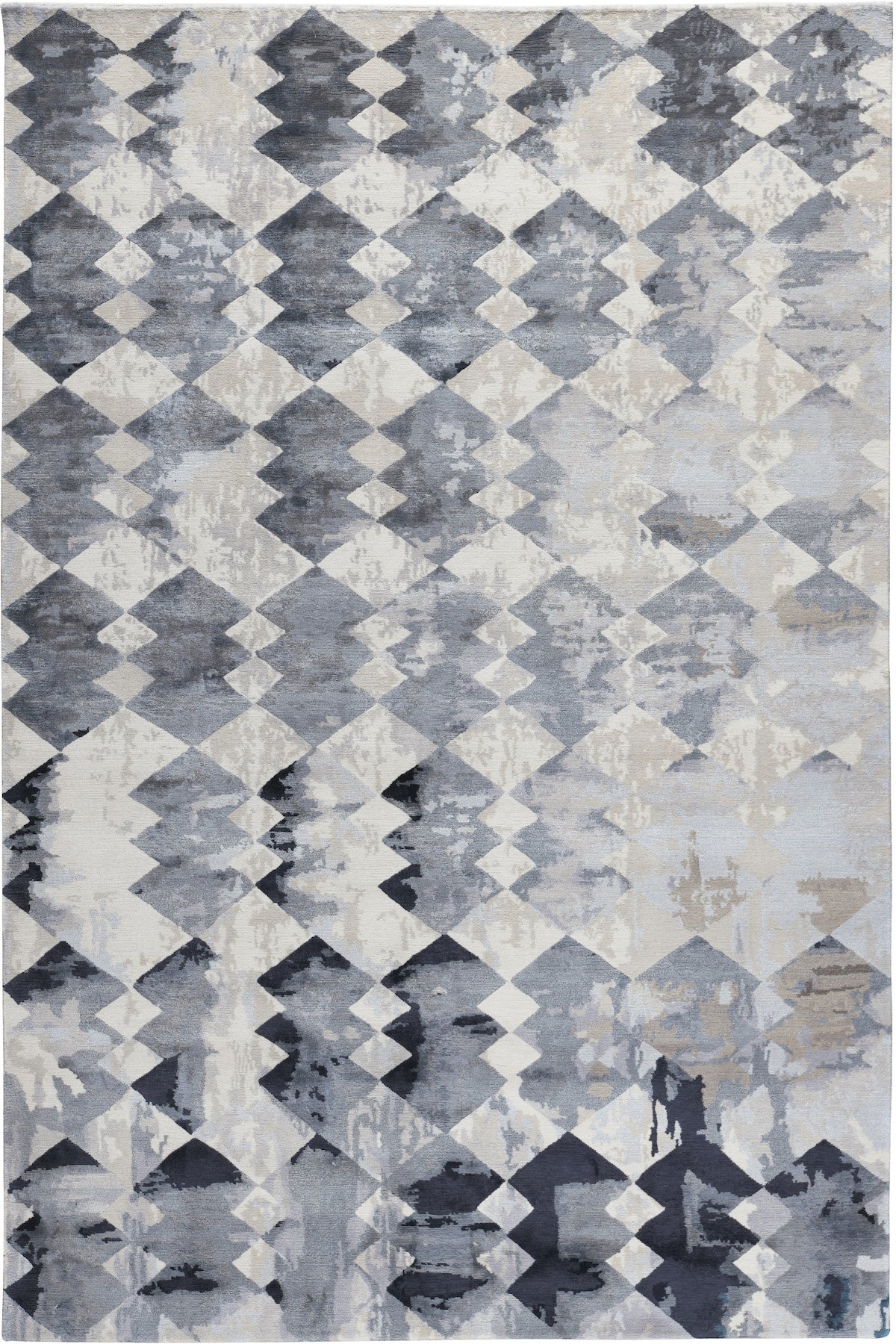 Magic Carpet
The Rug Company, purveyor of luxe rugs to the most tasteful of interior designers, has partnered with Alexander McQueen's Sarabande Foundation on a new collection with five of their artists. We're particularly lusting after this geometric print in Tibetan wool by Mircea Teleaga which reminds us of the reflections in London's pavement puddles.
Limen Sarabande rug, from £5,200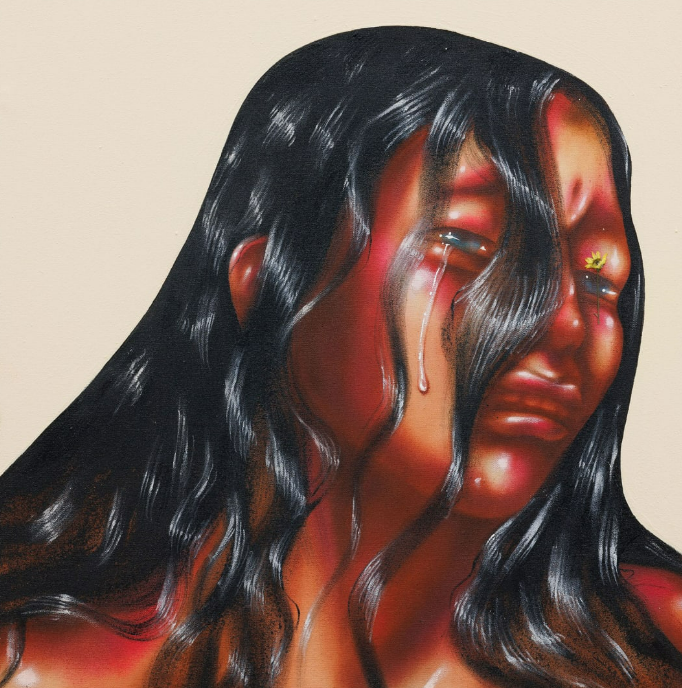 Wet Dream
We like to think that the latex sheen of Elsa Rouy's figures catalysed the summer's dewy makeup look. But seriously, Rouy's star is ascending so get your hands this limited-edition print of her work I Could Always Crack A Joke while you still can! It's an absolute deal.
I Could Always Crack A Joke print, £400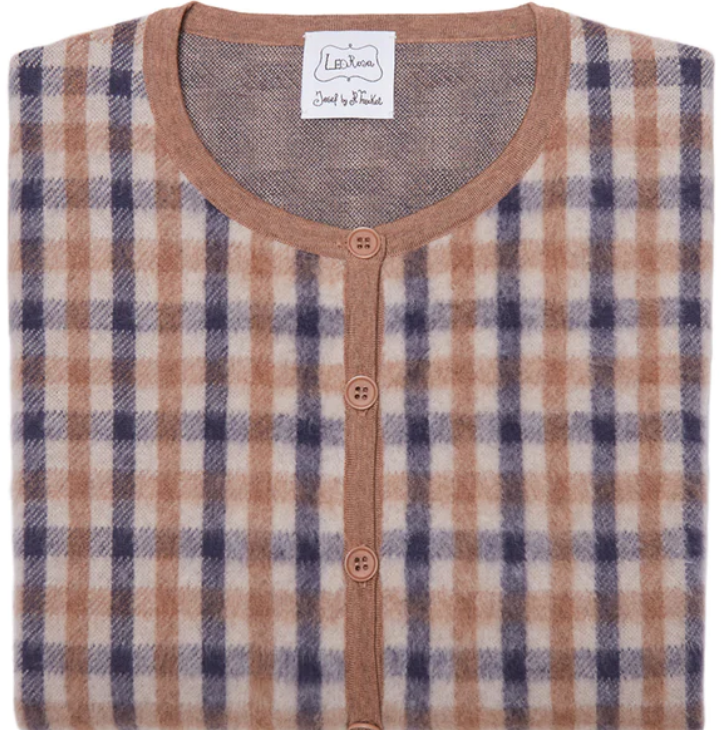 Cardie Glee
If you are going to concede that summer is finally over and sling on a cardigan, it may as well be one designed by elusive artist Rosemarie Trockel. Known for crafting pictures using knitting-machines, the grand dame of the Pictures Generation has now gone full circle and teamed up with cult knitwear brand Leorosa on a cardi that looks granny but screams curator-chic.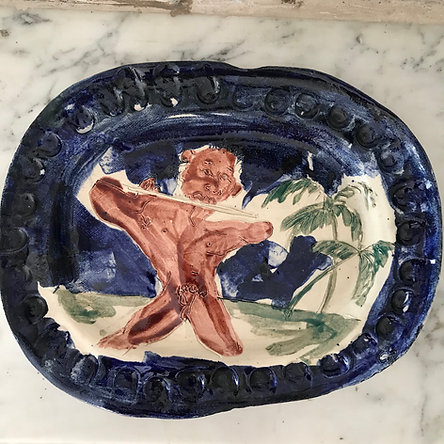 Too Sexy for Your Plates
Inspired by the great tease Jean Cocteau, Gavin Houghton's seductive ceramics have really got us going. We love a bit of full frontal and, even though Houghton's playful plates leave little to the imagination, word on the street is that a new limited edition of 20 even naughtier designs will be released by Charleston House in the next few weeks in honour of their exhibition of seriously erotic drawings Duncan Grant of the Bloomsbury Group.
Pan playing the flute platter, £140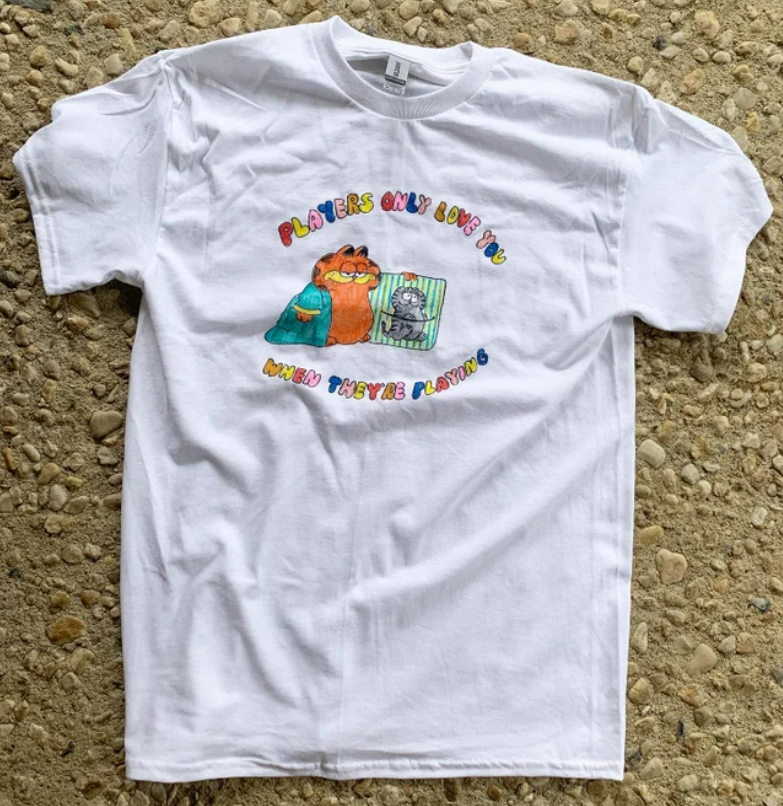 Cartoon Kitsch
Featuring children's TV characters and adorned with lyrics from Fleetwood Mac, Radiohead and Curtis Mayfield, Sandwitch Shop's apparel is as trippy as it is nostalgic. They take custom orders too.
Players Only Love You T-shirt, £57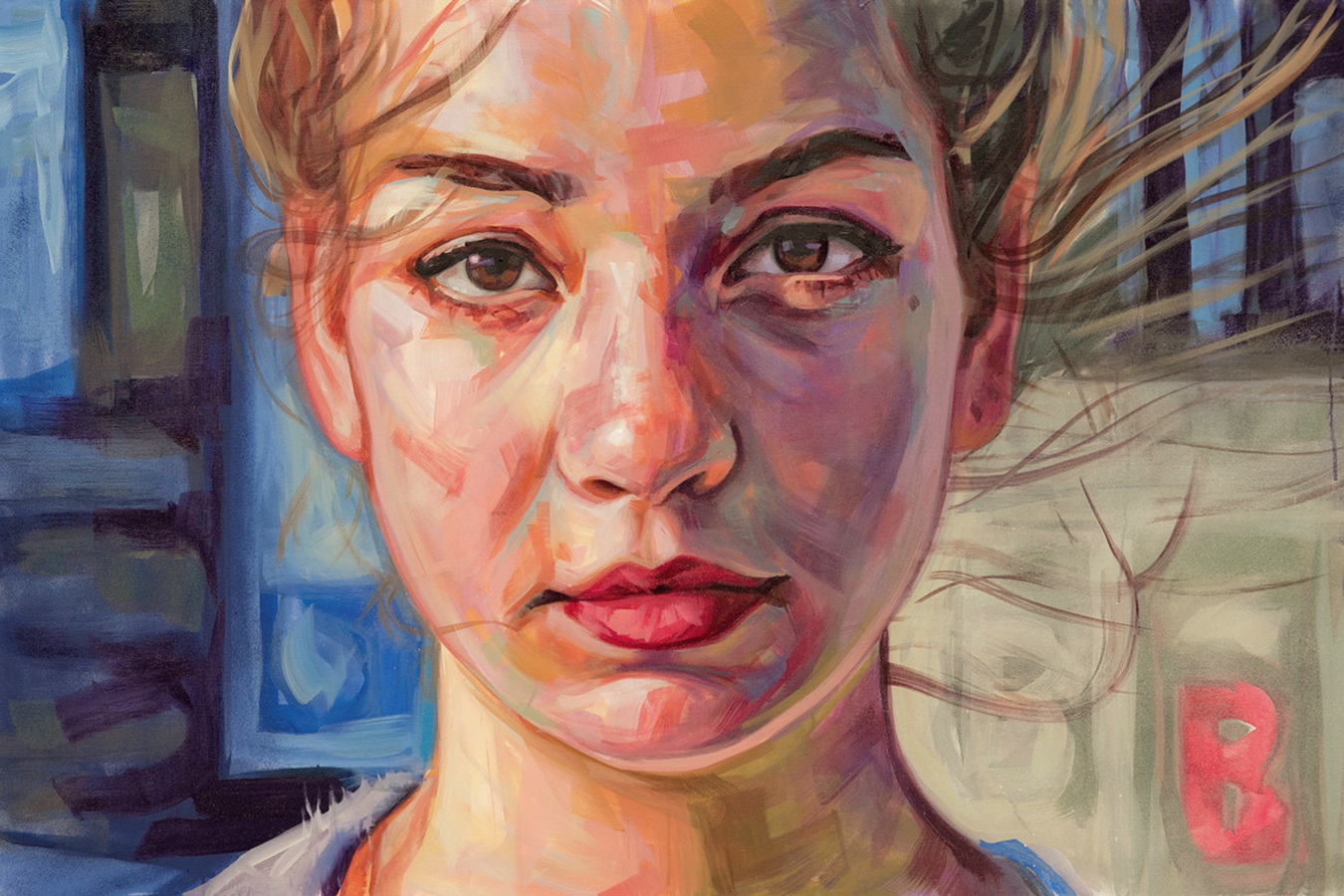 Top of the Classes
As the leaves start to fall from the trees and the nights grow shorter, we're really getting that back to school feeling. It's time to get your pencil case in order, put on that new tie and learn some new skills. Get into the school spirit with Elephant Academy's Oil painting for beginners online workshop, and receive expert tuition from experienced artists. As an added bonus, the class is reduced to just £5 at the moment.
Oil Painting for Beginners workshop, from £5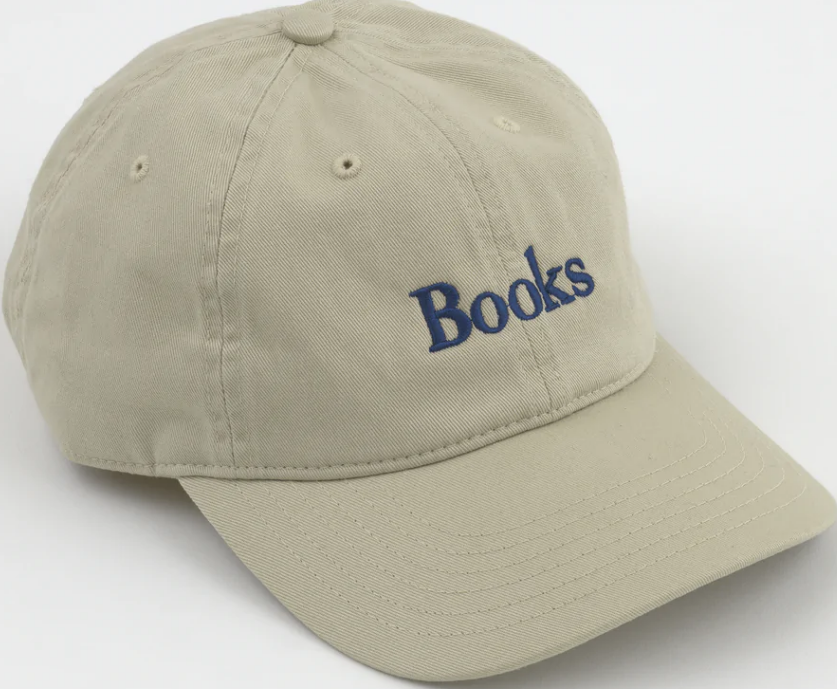 Mind the Cap
Flaunt your intellect with these caps from New York based creative studio and publishing house Pacific. Available in nine stunning colourways and made from organic cotton, these caps will go well with baggy chinos and a crisp Comme shirt, the perfect addition to your 'aspiring curator' uniform.
Pacific Books baseball cap, £26
spittle are a London-based newsletter group covering all things art and art-related