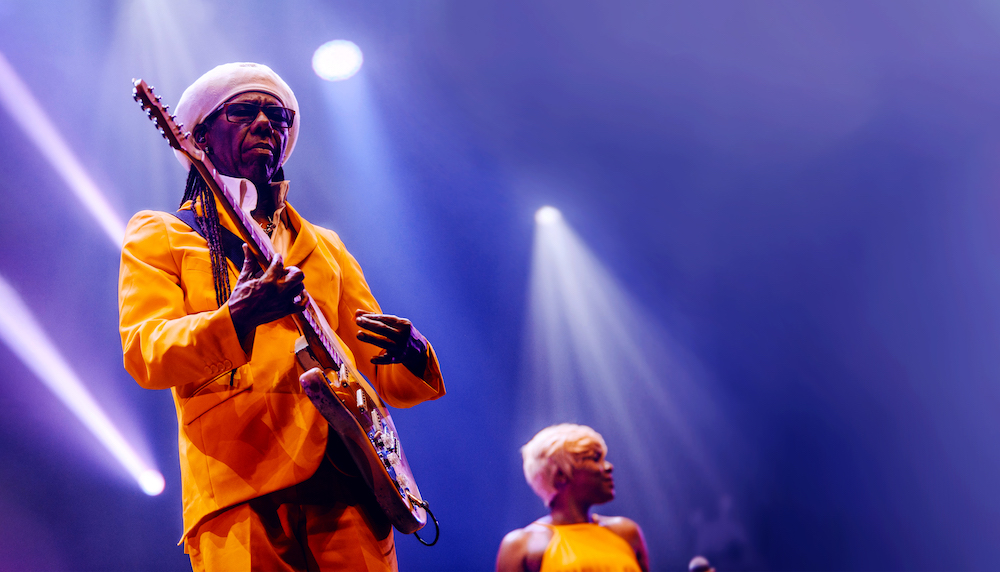 "There's a great quote by Art Blakey: 'They see you before they hear you.' The sensory perception is visual first—then you play." Chic legend and prodigious songwriter/producer/musician Nile Rodgers has created anthems with the likes of Daft Punk, David Bowie and Madonna. He's namechecking a jazz icon here, but he's also summing up the spirit of Chic's own scene: vivacious, irrepressible, dazzlingly visual disco music.
Disco evolved and exploded from early 1970s America (just as the fight for LGBTQ equality was sparking) into a global happening, and while its themes of celebration and liberation have often been maligned (most bitterly, at 1979's "Disco Demolition Night" stunt at Chicago's Comiskey Park), its classic grooves and images retain their sweetness and spice.
Chic was conceived as an unmistakably stylish project by Rodgers and his late music partner Bernard Edwards in 1976 New York; their catalogue and cover art displayed disco's broad creative palette (from the exhilarating Everybody Dance and Good Times to the melancholy funk of I Want Your Love and Soup for One). Rodgers extends that attitude to his contemporary work, including the programme he's curated for this year's multi-arts Meltdown festival at London's Southbank Centre—which launches this Saturday with an extended Chic set, and an all-nighter dedicated to infamous Manhattan disco Studio 54.
"The disco era transformed nightlife into an art form; the hottest venues flaunted visionary designs"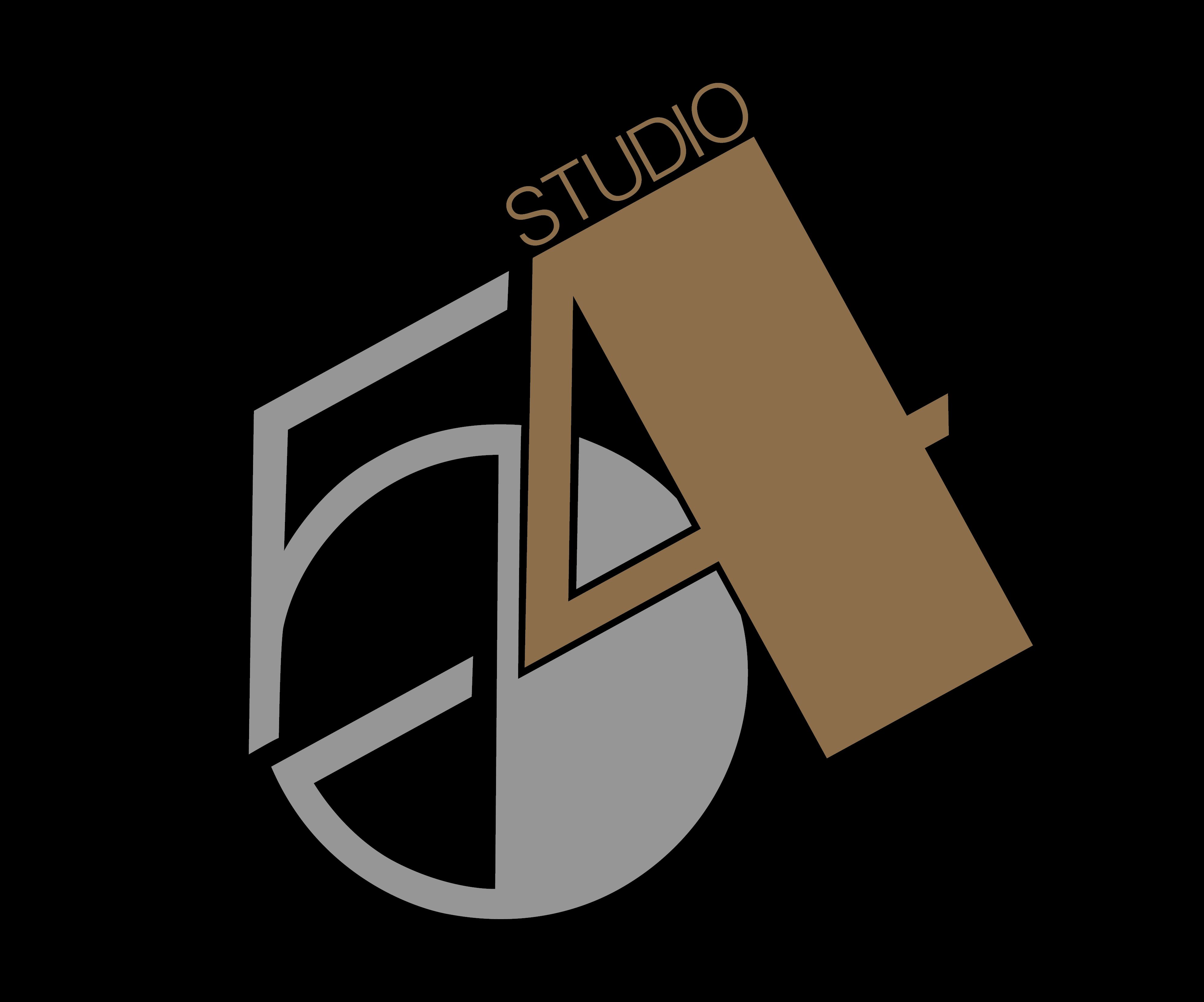 "We're not an automated band; everything we do is generated live on the spot, we're old-school," affirms Rodgers, in his distinctly mellow drawl. "And when they first see us, we always want to give 'em the wow factor—then after we play, they're like woaaah!" Classic disco evokes a headrush of heightened senses and almost otherworldly glamour, and Chic's visual influences have spanned English art rockers Roxy Music (notably, on the cover of their self-titled 1977 debut, photographed by Frank Lafitte) to European design and the US catwalk.
"In the very beginning of Chic, we were really into the French artist Paul Colin, who really captured the Harlem Renaissance movement that moved over to Paris," says Rodgers. "We contacted him, and he said, 'Sure, I can recreate that.' We asked, would that be considered a forgery? He said [adopts Gallic huff]: 'Of course not, I'm Paul Colin.' Fashion is really where we get our other sense of expression. We had the great fortune of meeting people like Norma Kamali and Calvin Klein at the beginning when they were just starting out. We all hung out together, and they influenced us."
Meltdown festival's recreation of Studio 54 seems both evocative and ironic, given that Chic were originally refused admission to the exclusive discotheque in 1977, despite having been guests of Grace Jones; they wrote the smash hit Le Freak in response. The disco era really transformed nightlife into an art form; the hottest venues flaunted visionary designs, and the dancefloor became a place of unity, identity (and aspiration) and joyous hedonism. Those who could get into Studio 54 were partying alongside superstars; fashion designer Halston threw Andy Warhol his fiftieth birthday bash here, while other regulars included Liza Minnelli and Bianca Jagger (who created one of the disco's most glamorous poses, astride a white horse in 1977).
The venue's original visual dream team included architect Scott Bromley, interior designer Ron Doud and architectural lighting innovators Jules Fisher and Paul Marantz. Southbank Centre producer Rhodri Jones admits that recreating 54 in the Thameside concrete venue is an ambitious challenge, but Meltdown has summoned the authentic DJs ("Jellybean" Benitez; Nicky Siano) and the sleekly surreal attention to detail.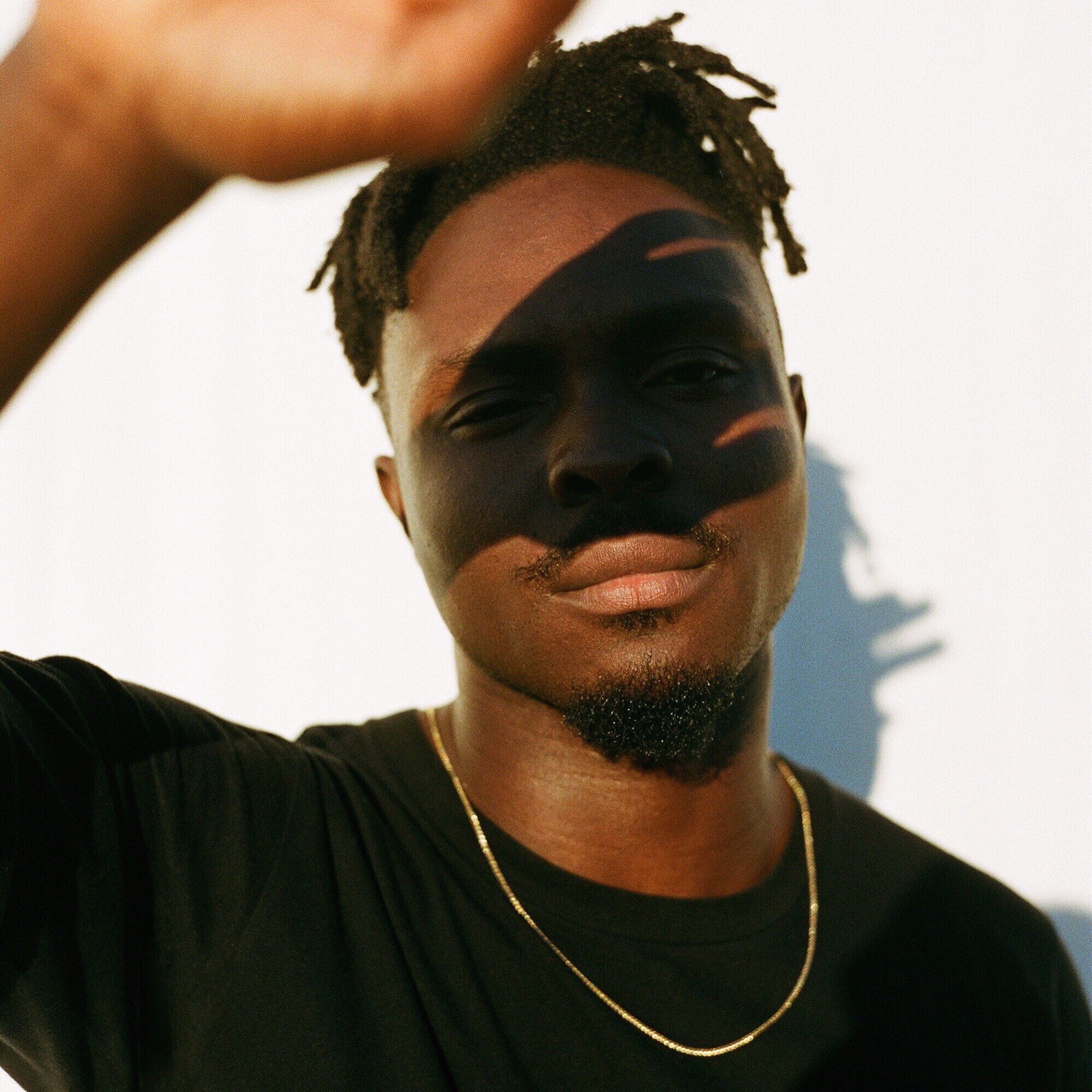 "Studio 54 is such an iconic venue, and so of its time," says Jones. "Obviously, we can't do an exact reproduction, but crazily, there are some parallels between the spaces, such as the banquette details; light will be the key to softening the hard edges, and we've got little accents and the famous astrology-themed pieces. Disco did have this notion of 'multi-functional' art, which would be both lighting and architecture."
Jones is also positive about why disco draws passionate crowds in the twenty-first century: "People want an excuse to have a larger-than-life experience, to dress in the most decadent way and become an emboldened version of themselves," he says. That sentiment echoes the thoughts of disco photographer Bill Bernstein, who captured shots of NYC hotspots including Studio 54, Paradise Garage and Xenon Neon for the Village Voice. "I found the regulars much more interesting," Bernstein explained in a BBC interview, around the publication of his anthology, Disco (2015). "Many of them lived for the night scene and brought their creativity and energy to clubs."
"People want an excuse to have a larger-than-life experience, to dress in the most decadent way and become an emboldened version of themselves"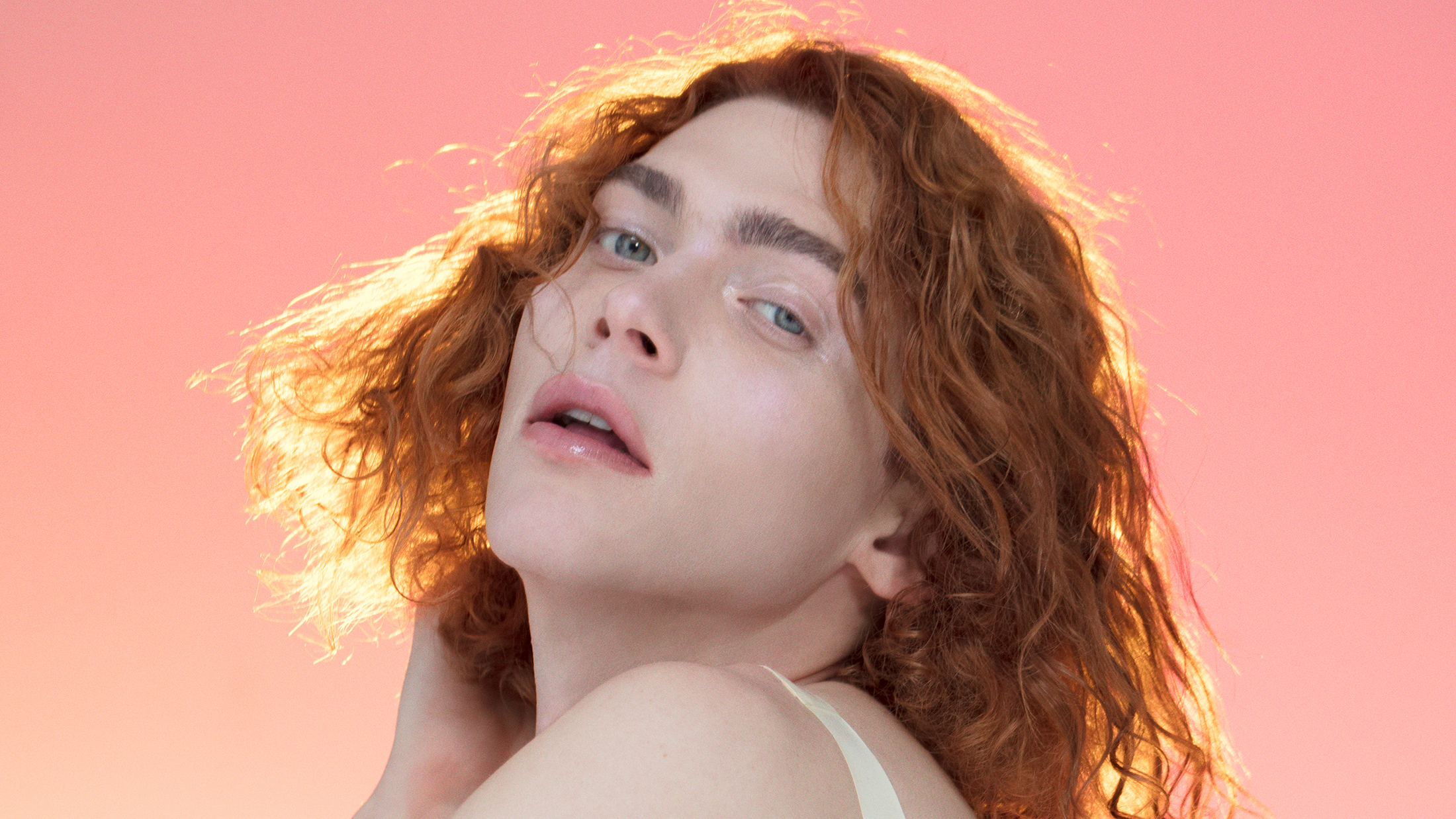 London-based DJ, disco connoisseur and club culture commentator Bill Brewster has an alternative take on the art of disco: "What I find with disco is that a lot of the imagery does a disservice to the music," he argues. "It presents itself as glamorous, excessive, glitterballs and surface shine… yet underneath is this amazing culture, and you have to crack through the ice to find it. I found it really exciting." Brewster and his DJ History partner Frank Broughton were inspired to write their acclaimed book Last Night a DJ Saved My Life (2006), because they felt that disco wasn't given enough credit for its influence and innovation. "We wanted to tell the real story of disco, and establish it as a serious cultural force," says Brewster. Despite his reservations about frothy disco visuals, he does warm to aspects of its imagery. "I loved the futurism of its art," he says.
"Given the technology that disco embraced, it's not surprising; there's a lot of spaceships with people dancing on them! I guess the seventies extrapolated on the idea of space travel, and the 1969 moon landings. And a lot of the records that David Mancuso played at [seminal early-seventies NYC party] The Loft had the theme of moving to a new planet where we could all be free; finding a community and empowerment in space. There were also a lot of conspiracy theories in seventies popular culture; Erich von Daniken had written a bestseller, Chariots of the Gods?, which suggested that aliens had built earth's ancient pyramids…"
Brewster points out international hits such as Spacer by French disco artist Sheila B & Devotion (1980, written by Chic's Rodgers and Edwards), and after our chat, he sends me his Pinterest page entitled "Soul Stars & Their Spaceships", with brilliantly out-there sleeves including the Galactic Force Band's Spaced Out Disco soundtracks. There's an even more extensive galaxy of artwork (hundreds of sleeves, from pioneering labels including West End, Casablanca and Salsoul) in the Soul Jazz book Disco: An Encyclopaedic Guide to the Cover Art of Disco Records compiled by collector/enthusiast "Disco Patrick" Lejeune and Patrick Vogt (an excellent accompanying compilation album is also available). "The wild covers reflected the wild disco age," Lejeune tells defected.com. "New York's gay scene was a big and colourful part of the music, and you have to remember that eighty per cent of the disco labels of the time were based along Broadway in the city."
The art of disco was both ultra-feminine (strong black female voices dominated the sound, although Sylvester's regal falsetto was an exception) and exotically masculine, and insouciantly camp—though Lejeune laments that it began to lose its thrilling sheen, and become increasingly pedestrian, in the 1980s. "When the major labels saw the money to be made from disco, it completely killed the independent scene, and the covers were not so nice," he says. "The majors had their own design bureaus, and the designs became more predictable and straightforward—less creative… Look at Earth Wind & Fire—they went from robots to simple photographs of themselves."
"Disco presents itself as glamorous, excessive, glitterballs and surface shine… yet underneath is this amazing culture"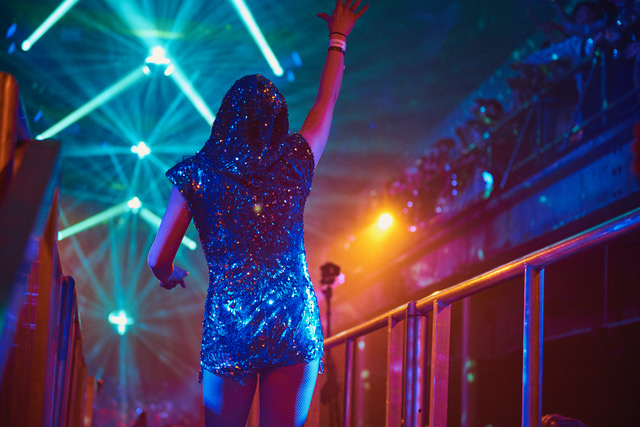 The twenty-first-century disco renaissance arguably pays homage to the music's original visual innovation and LGBTQ culture, as well as its pulsing beats; that creativity is evident in touring festival/club installations such as Block 9's astounding film set-style NYC Downlow, in modern DJ collectives like Horse Meat Disco, and events such as London's One Day at the Disco (24 Aug) and the annual Brixton Disco Festival. It is simultaneously nostalgic and visionary.
The very first music I fell in love with was disco, and the very first record I bought was a disco/soul album I'd never heard of, just because I was transfixed by its sleeve illustration. I was six, and the surroundings couldn't have been less glamorous: several years after its 1977 release, LA band Aalon's debut Cream City had been relegated to the bargain bin in the Kirkcaldy branch of discount store Poundstretcher—but Lee Oskar's gorgeous cover art concept swept me to another place: a stylish city scene packed with beautiful people and party places, by day and by night.
Disco endures because its sound and vision taps into something innate—and Nile Rodgers puts it beautifully, as always. "Every generation has its music that addresses its societal ills. I just know that disco and the dance music that followed it is really connected. It's cut from similar DNA—it's about escapism but also liberation. It's about expressing yourself in a way where people hadn't felt that freedom before."