Over the past five years fragments of citizen journalism have increasingly found their way onto the web and into public consciousness. A police officer throwing a teenager to the ground at a pool party in Texas. A toddler with his hands against a wall. A mother walking backwards towards a police car as her children look on.
Arthur Jafa's extraordinary seven-minute film Love Is The Message, The Message Is Death brings together many of these documents, along with YouTube footage, hip hop videos, CNN replays, dash-cams, basketball games and home movies. Combined, they give a visual vocabulary to black American experience. There is footage of black people dancing, grinding, swag surfing, doing the Dougie; icons such as Malcolm X and Michael Jackson; Obama singing "Amazing Grace"; Beyonce; and artwork by Martine Syms.
Also, importantly, Love Is The Message, The Message Is Death includes clips of the police brutality that has exposed the wounds of structural racism: the 1991 Rodney King tape (considered to be the first viral video) and images from the 2014 protests in Ferguson, Missouri that consolidated the Black Lives Matter movement. The montage is sound tracked by Kanye West's "Ultralight Beam", a gospel-inspired hip hop track produced with Chance the Rapper and Swizz Beatz.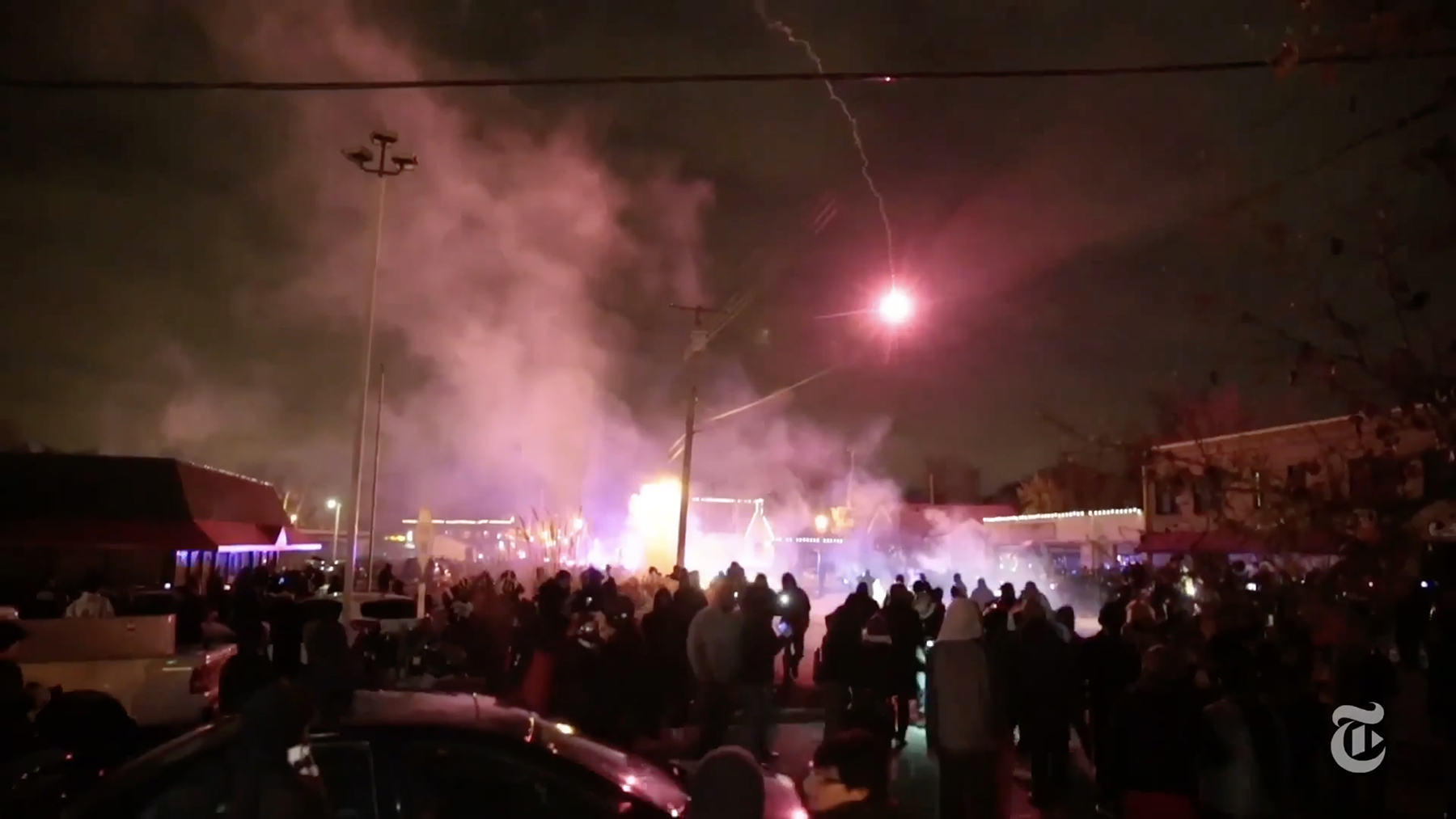 Jafa's conceptual art practice explores the difficulty of black representation in the afterlife of slavery. The legacy of the Middle Passage (the era of the trans-Atlantic slave trade) is immateriality, because turning humans into commodities involves the loss of all possessions, including self-possession. The particular genius of Love is the Message is that it provides a cohesive whole where song and cinema meet. Jafa, who trained as a filmmaker and has made music videos for artists including Jay-Z and Solange, has spoken of his desire to make black cinema with the same power as black music. Previous exhibitions have brought together visual material to question the concept of blackness: ring binders of images, loops of found footage, rooms given over to other black artists.
Worked into the montage of Love is the Message is a pulsing molten star. This image from deep space reappears again and again. By folding cosmic images into citizen journalism, Jafa brings together two opposing strands of black thought—Afrofuturism: the notion that the legacy of slavery might give way to a reimagined, innovative black future; and Afro-pessimism: the understanding that this legacy is deeply embedded and ultimately irreconcilable. Stitching together images on one visual plane, Jafa puts hope and despair in dialogue, suggesting that both are necessary components of black America.