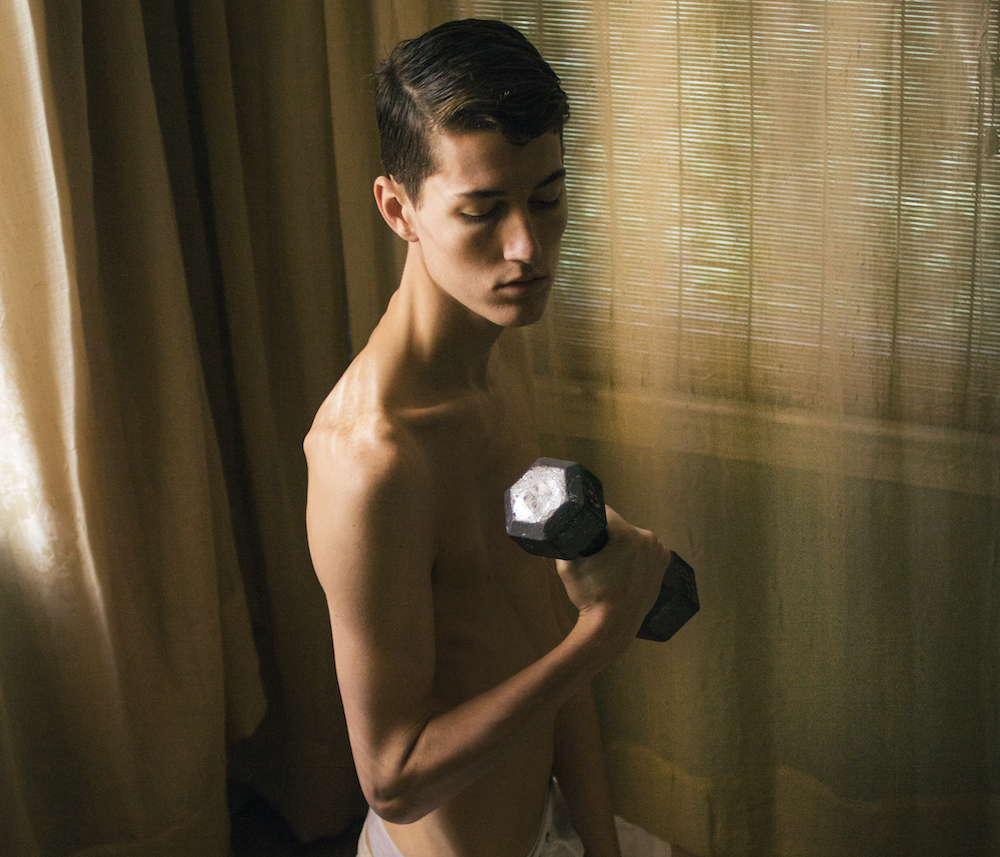 This weekend, London will celebrate Pride with its annual Pride Parade. It's a particularly important one since it also marks the 50th year since male same-sex relations were decriminalised in England and Wales—a legal milestone and one of the most significant advances for gay rights in the UK in history.
It is also a poignant year—Gilbert Baker, the artist and activist who designed the iconic rainbow flag that will hang from windows all over the world this weekend—passed away in March this year.
In our new issue, we explore what gender means for artists today. While gender is still undeniably defined by the binary of our willies and vaginas, this doesn't have to be the only way of figuring out who we are and how we behave. For many artists—and musicians, fashion designers, models and writers—exploring the non-cis world is a way of probing at our core, searching for new ways to connect with ourselves and each other.
Our cover artist, the late Ren Hang, is one example of this, confronting bodies as bodies; sexual, functional, fleshly and temporary.
Another young artist working in photography who is redefining the idea of what we are is Ryan James Caruthers, who recently won the British Journal of Photography's Breakthrough Award for 2017 with his self-portrait series Tryouts, considering the American relationship between sports like boxing and wrestling, and masculinity, machismo and queerness–the high school jock as you've never seen him before. It's a deeply personal project, reflecting on the difficulties the artist faced in his own adolescence, growing up "in the closet" in a suburban town in New Jersey. He presented works from the series at a group exhibition, Man Up!, in the US earlier this year, alongside a group of artists challenging traditional ideas about what makes a man a man.
The preternatural graduate of Parsons (he's just twenty-two), like Hang, shoots boys and girls with a certain kind of tenderness, but we don't see boys or girls, we see people, resplendent in their own flesh. They reflect on how we relate to our own bodies through images and, in turn, how images impact on the way we see ourselves.
It's important to emphasize that these images are not reality–at least not yet. Just this week, the President of the US tweeted pictures of himself punching journalists to the ground at a wrestling match—it's hardly as if the idea of the aggressive, male brute has gone away.
I wrote to Caruthers in San Francisco, where he is living for a stint, to find out what gender, the gaze and the body mean to him.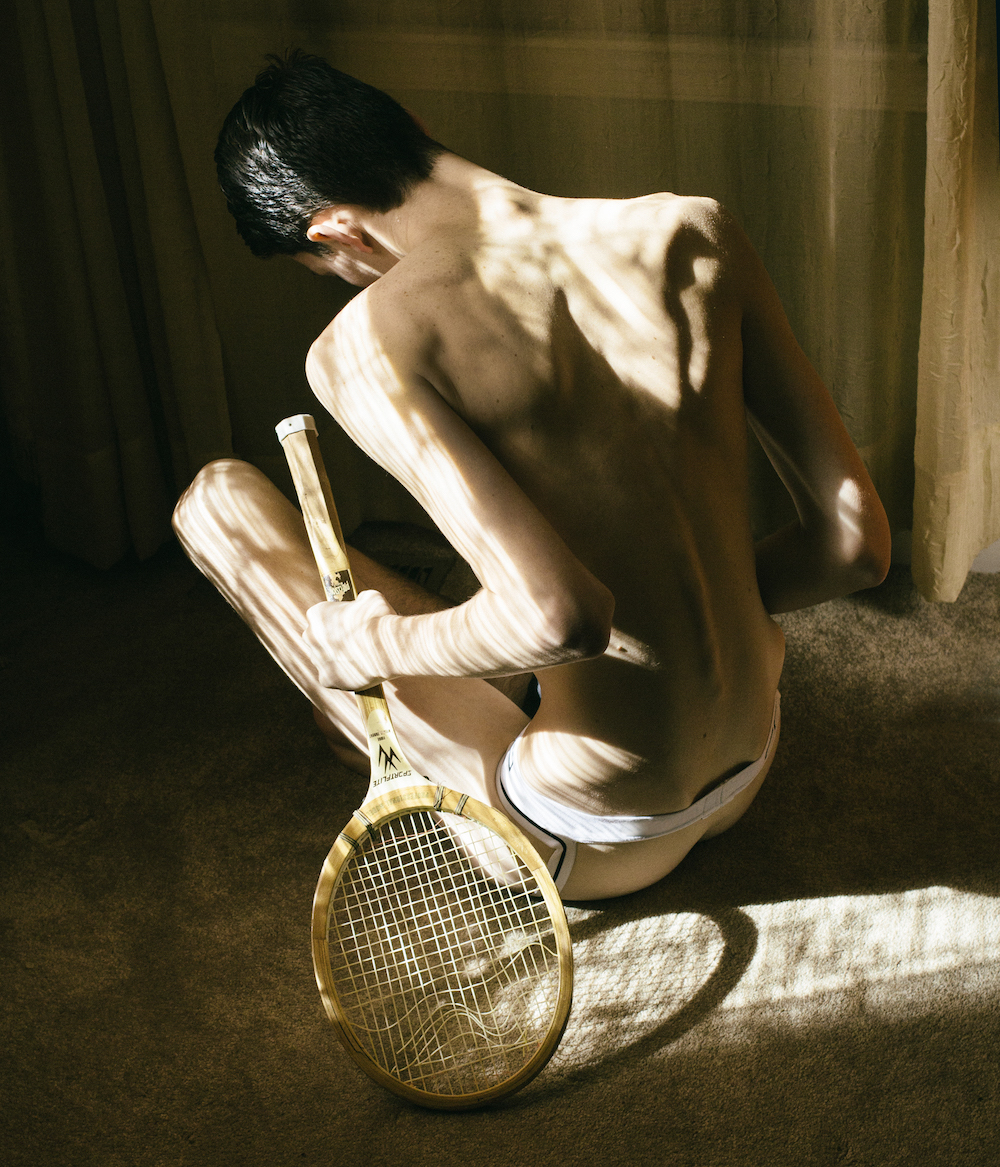 Who do you take photographs for? 
For me, of course.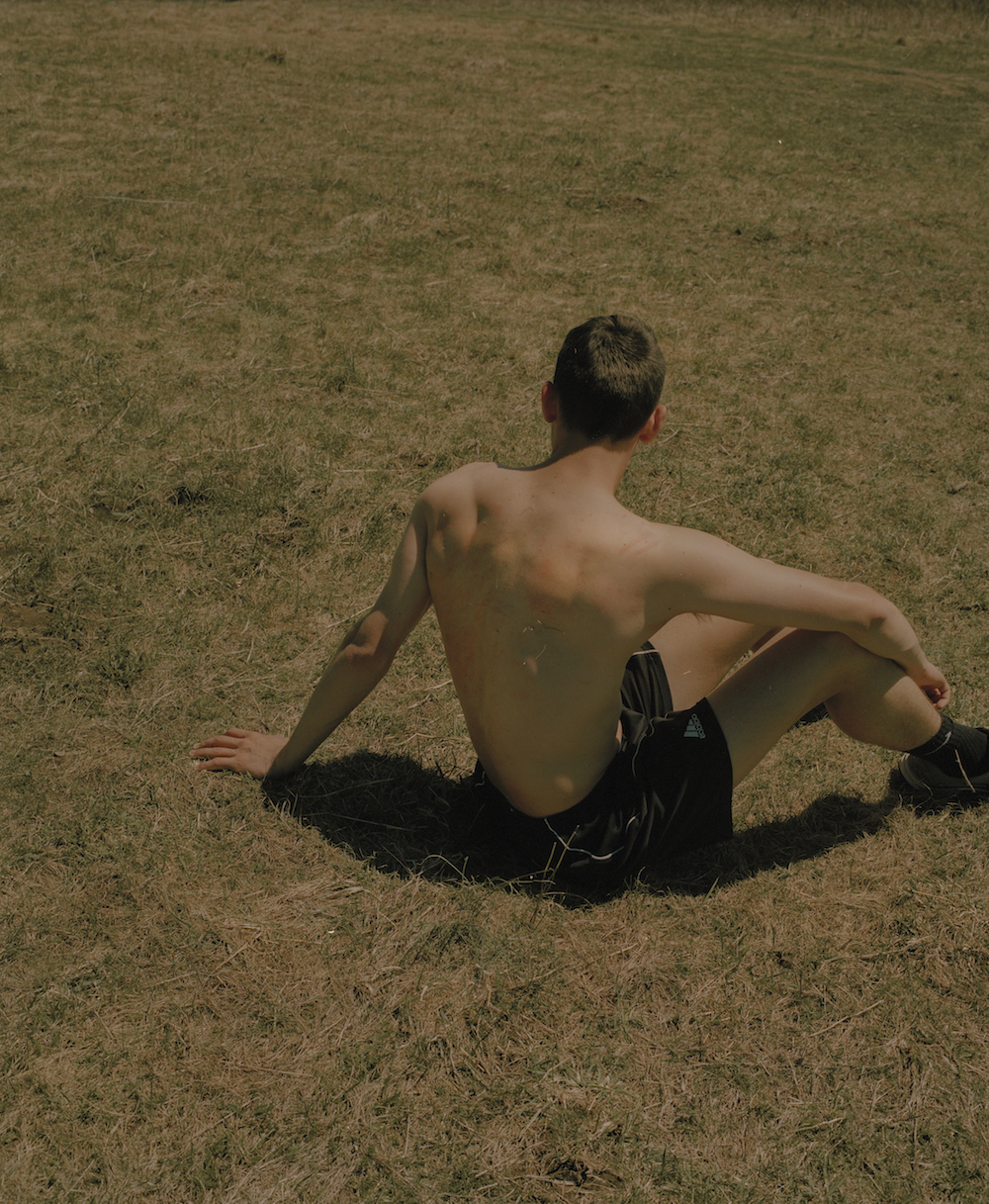 The images in your Diary series are very sensual, and quite tactile for 2D images. How do you see the pictures? Are your pictures how you see the world, or how you'd like it to look?
I find myself asking the same questions over and over again. I often think about how the tones and quality of my images allude to the moment that they were taken–how I was feeling at that time, or how I would have liked the moment to feel.
"To me, sensuality is something that creates intimacy…"
What is sensuality for you? How does it relate to sexuality? 
To me, sensuality is something that creates intimacy, not only in the image but the relationship between the viewer and the image. It's an incredible and profound feeling to view a photograph and discover a sentimental connection.
I like to play with subtlety a lot in my work. I find that if I throw in hints of sexuality, it creates a setting or a mood that can't be placed so quickly. They are both such a large part of my life and my visual voice so I believe that they also naturally present themselves in the work.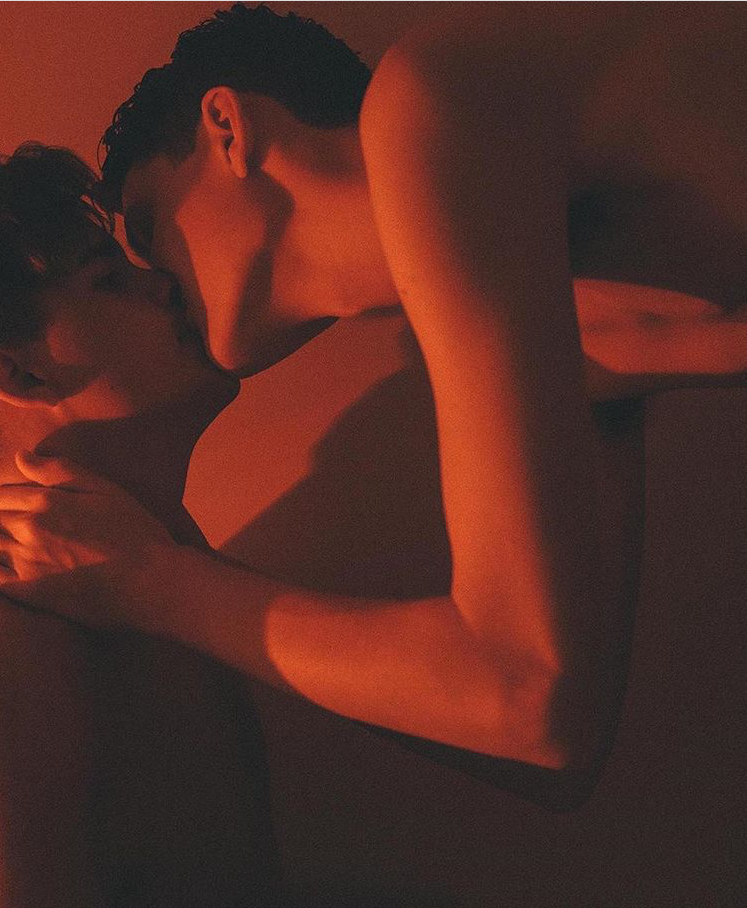 You're only twenty-two—what is life like for a twenty-two-year-old in San Francisco?
I recently moved out to San Francisco for a temporary opportunity, but I'm usually based in New York. I think New York has my heart–you really have the ability to surround yourself with the most incredible beings.
Has the internet helped you so far?
The internet has been really great to me, and for many reasons. I am thankful to have grown up in this time. 
You recently won the BJP's Breakthrough Award for your series Tryouts, which has been applauded for giving a different perspective on masculinity than we're typically exposed to. Can you tell me more about that series and why you did it?
Tryouts was a personal photo essay that I created as my BFA thesis project. The project is a series of self-portraits depicting artist as athlete. The aim of the project was to explore the intersections between masculinity, athleticism and homosexuality. The series reflects on my dislocated passage into manhood while coming to terms with my body and sexuality. I felt that I needed to reflect on my past to create something new.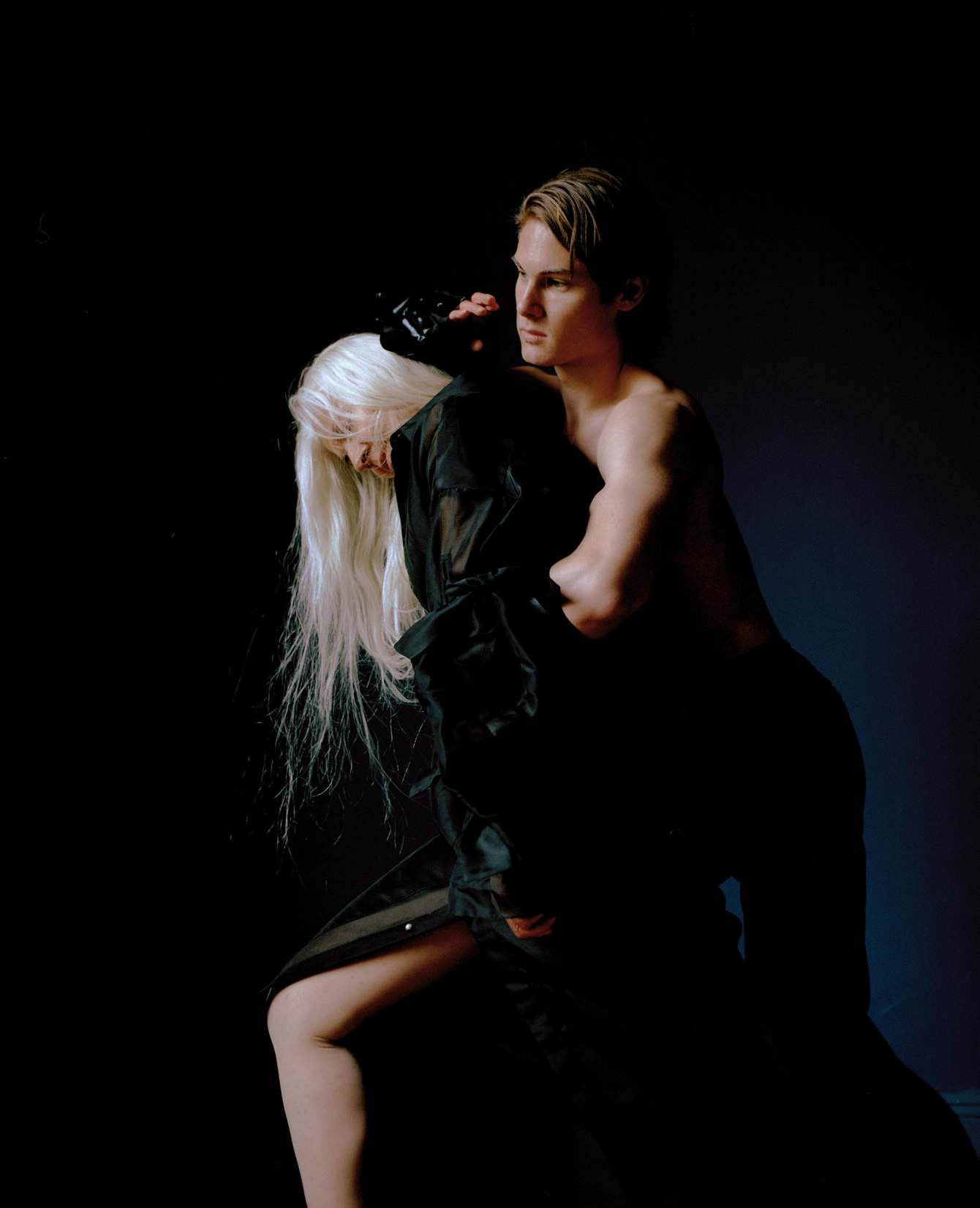 We talk a lot now about the female gaze and women being constrained by images. Growing up in this prolific image culture, have you felt similar pressures from photographs of men as to how you should look or behave?
I find that the theme of boyhood is rarely talked about in the public realm. I believe that there is a lot of pressure put on young boys to really adapt to their surroundings. I think I've definitely been affected by the way I thought men were supposed to look, act, etc. 
When I was younger I couldn't appreciate images of men without feeling some sort of hyper self-awareness. But I think now I am more comfortable with my body type and I can allow myself to appreciate imagery of different bodies.
I hate the phrase "boys will be boys"
Photography has often been likened to a sexual act, both in its mechanism and its power dynamics. What kind of gaze do you think you have?
I'm not sure if I can self-define my own gaze. I believe I look at subjects in a poetic manner, more so than a gender-specific gaze.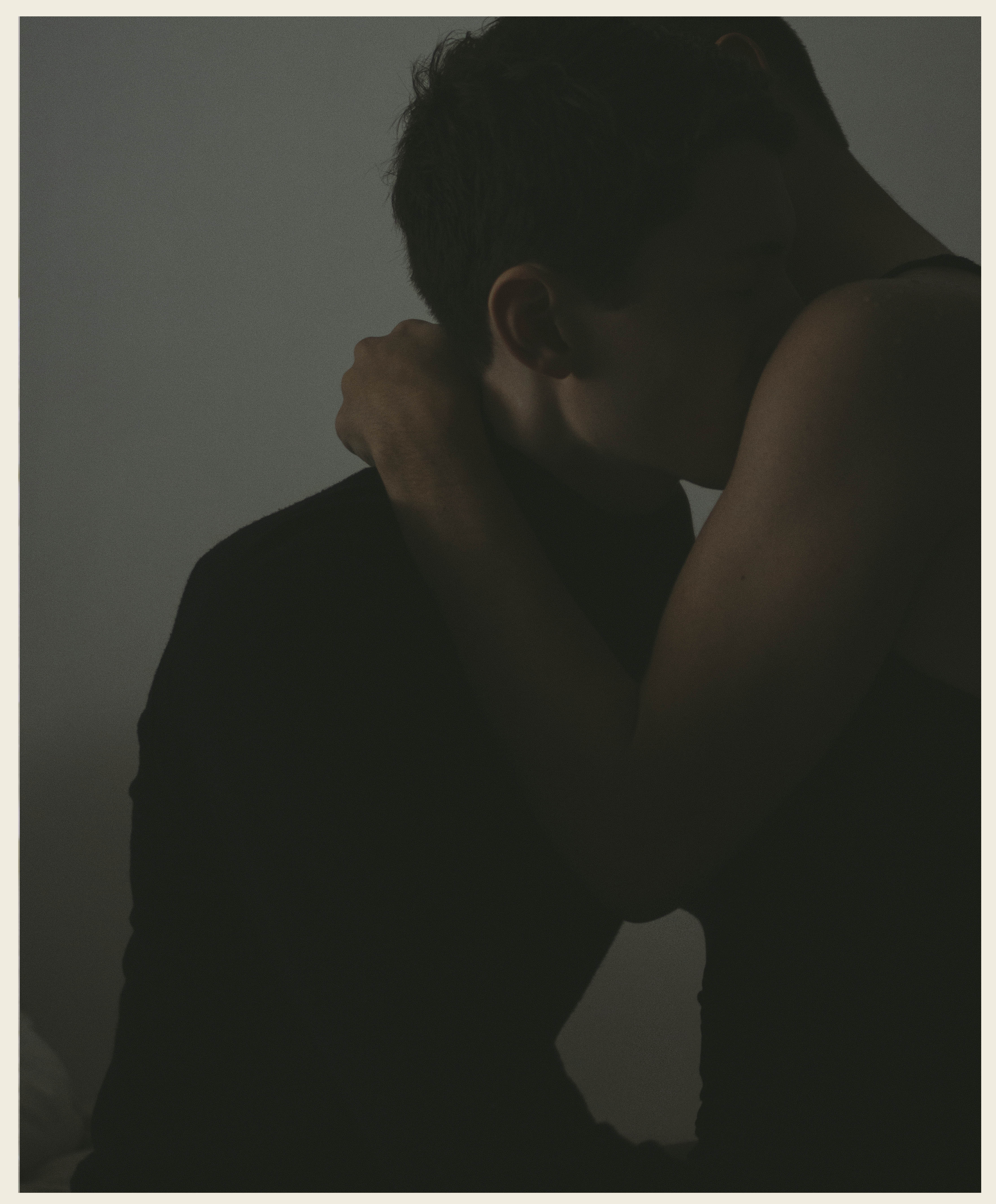 We've recently published our Beyond Gender issue. It strikes me that there are some similarities between our cover artist Ren Hang and you, in the way you both look at gender and bodies, not to desexualize them, but to re-humanise them. They can be sexy but it doesn't have to depend on a conventional idea about gender, or what should be sexy. What are your thoughts on gender?
I try to combat ideas of traditional gender stereotypes in my work. I hate the phrase "boys will be boys" and these things that still are muttered on a daily basis. Why do we have to strictly define an individual by their gender?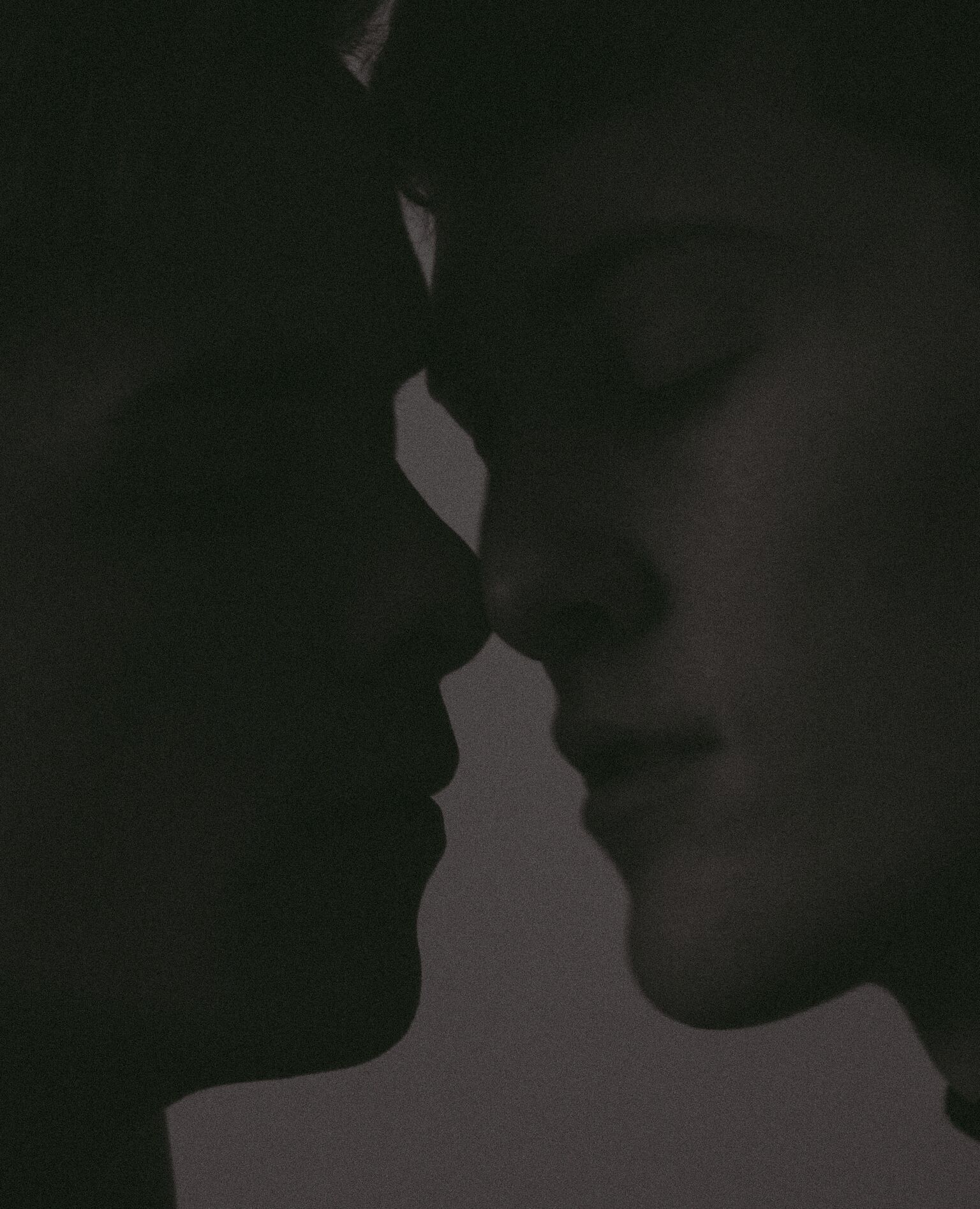 Can we ever get beyond the body?
I hope so, I really do.