Arinze Kené in Misty by Arinze Kené at the Bush Theatre © Helen Murray
By their very nature, prisons are places that offer limited access and most of us know them only as they are portrayed—at several removes. For most of us, our idea of them comes almost entirely from cultural representation. That, inevitably, tees up a feedback loop. Tropes become entrenched and, in time, they impact on reality itself. Inside Bitch offers a handbrake corrective. Its artists wrestle back control of the means of representation.
An author's own misconceptions aren't solely to blame. Misrepresentation is cyclical: audience expectations inform programming decisions in a risk-averse industry that panders to ticket-buyers tastes. In his meta monologue Misty (which premiered at the Bush Theatre, London in 2018), Arinze Kene reflects on the pressures that pile on black artists. It's a split narrative: half story, half-storyteller. Kene starts a pulsing spoken word piece about a black teenager on a night bus falling into a fight, only to pull his story up short. What does it mean for him to tell a story like this? An inner-city cliché: "a modern minstrel show". His (white) agent urges him on: audiences lap this stuff up, theatres commission it.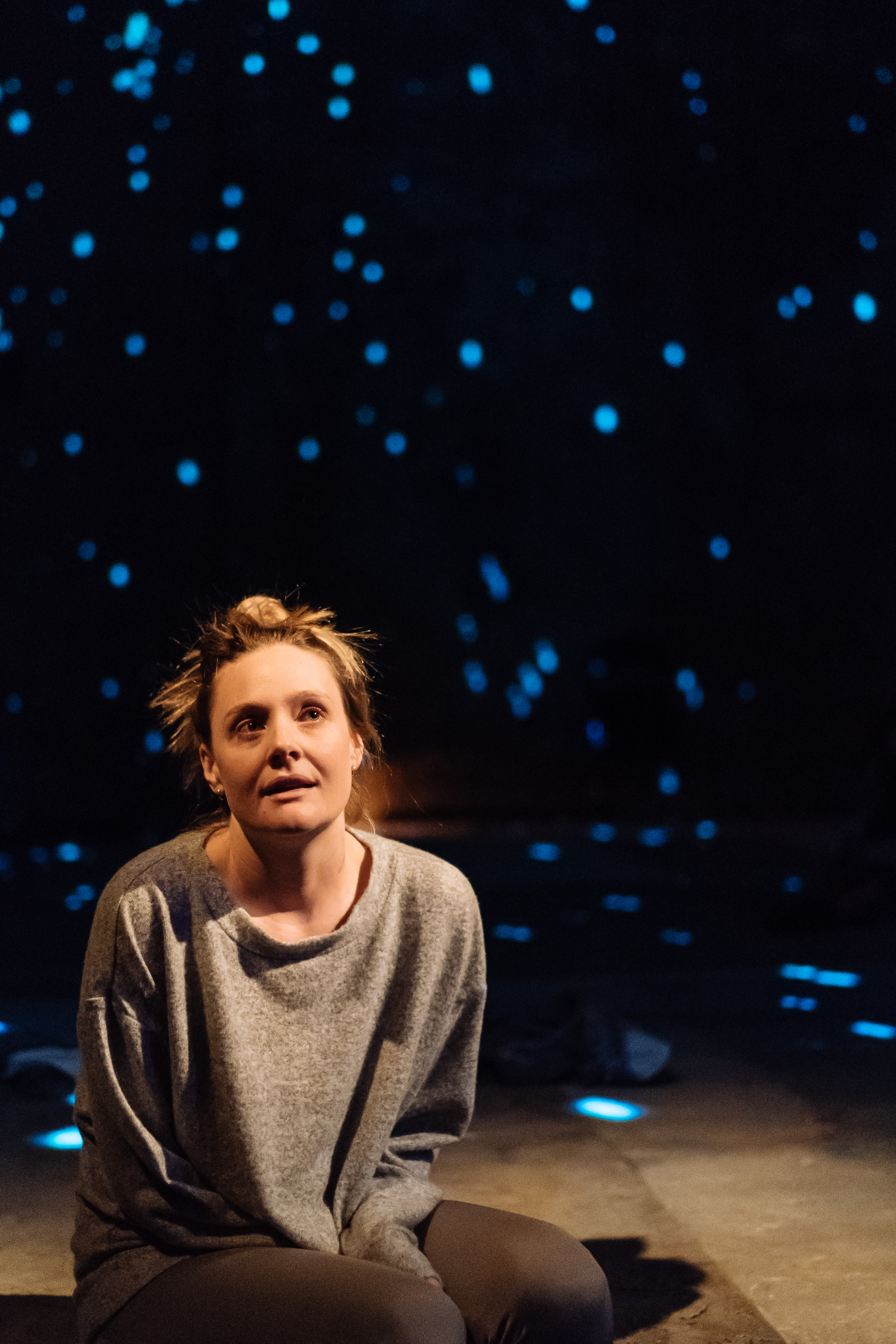 Misty has a parallel in Ella Hickson's The Writer, an assault on patriarchal artistic hierarchies. It follows a young female playwright butting up against the tastes of male gatekeepers. When she abandons domestic naturalism to swerve, mid-play, into a freeform feminist fantasy sequence, her director objects outright in the following scene. This is how culture gets curbed; the mainstream self-replicates. The Writer, like Inside Bitch, is a rebellion. It finds its own five-act structure: circular, not causal; echoes, not effects.
"Stories evidence our worldviews and underpin our assumptions and, as a result, they inform our decisions and affect our actions"
In Misty, Kene starts to seize up into self-consciousness. His stories stop being simply stories and become images of blackness, images that impact on the way black men are seen. Instead of speaking, Kene starts burping up orange balloons—a mark of his creativity becoming commodified; the way his words morph into cultural artefacts. At one point, he is himself swallowed whole by a balloon: just a head bobbing out of an orange bauble. His whole person is objectified and he ends up suffocated, unable to speak.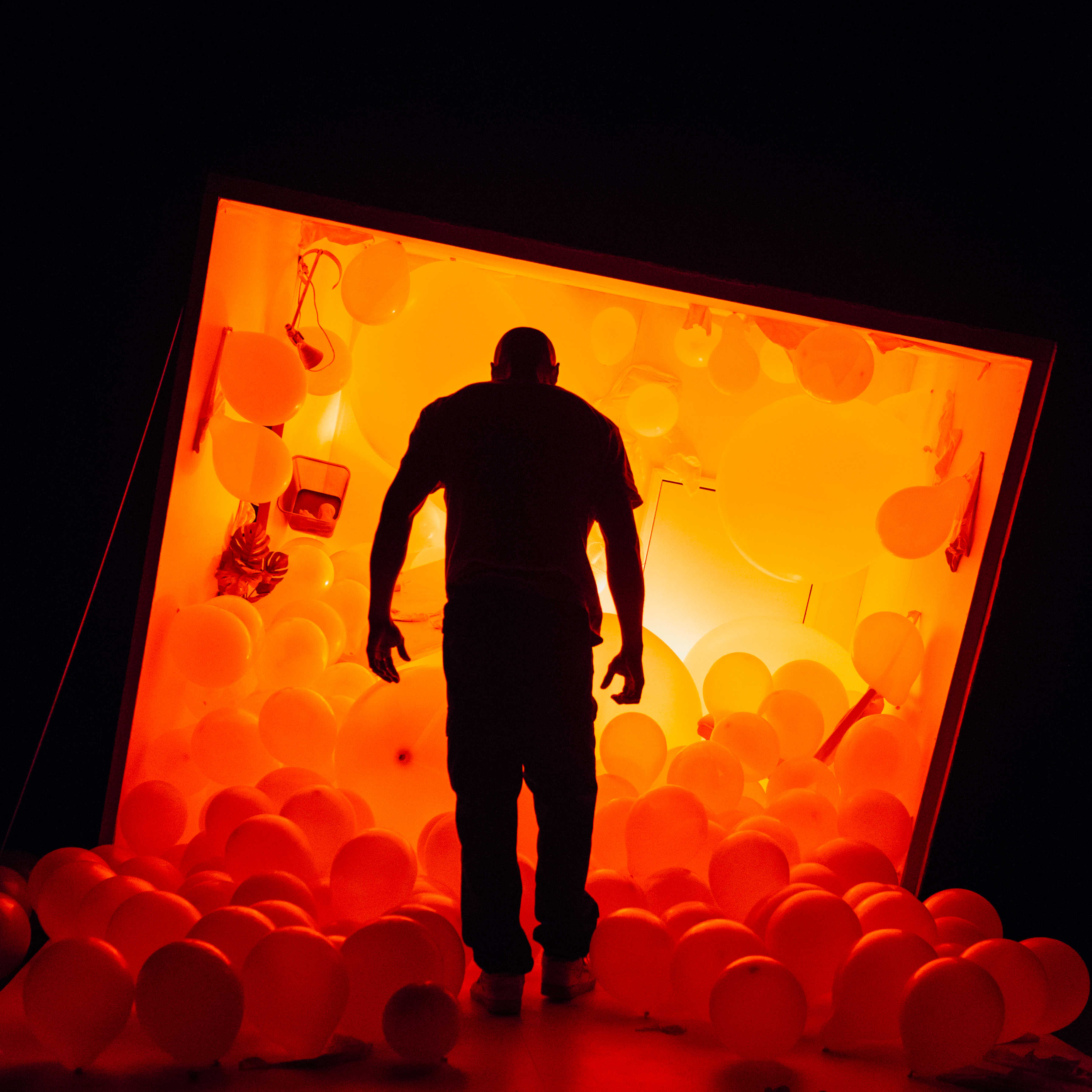 Hickson's playwright, by contrast, ends by admitting defeat. She retreats from the patriarchy, from her heterosexual relationship, to cocoon herself up in an all-female, ultra-feminine flat. Out the window, we see the city: the world is unchanged. Where Kene loses his voice, this writer gives hers up. She opts out. Both end up, somehow, silenced, incapable of speaking their story and, in their absence, others might step in.
All these productions share something: they examine the problem of cultural appropriation and misrepresentation without necessarily alighting on a solution. They offer a corrective, but not necessarily a way forward and, until that's found, misrepresentation will continue to be felt.