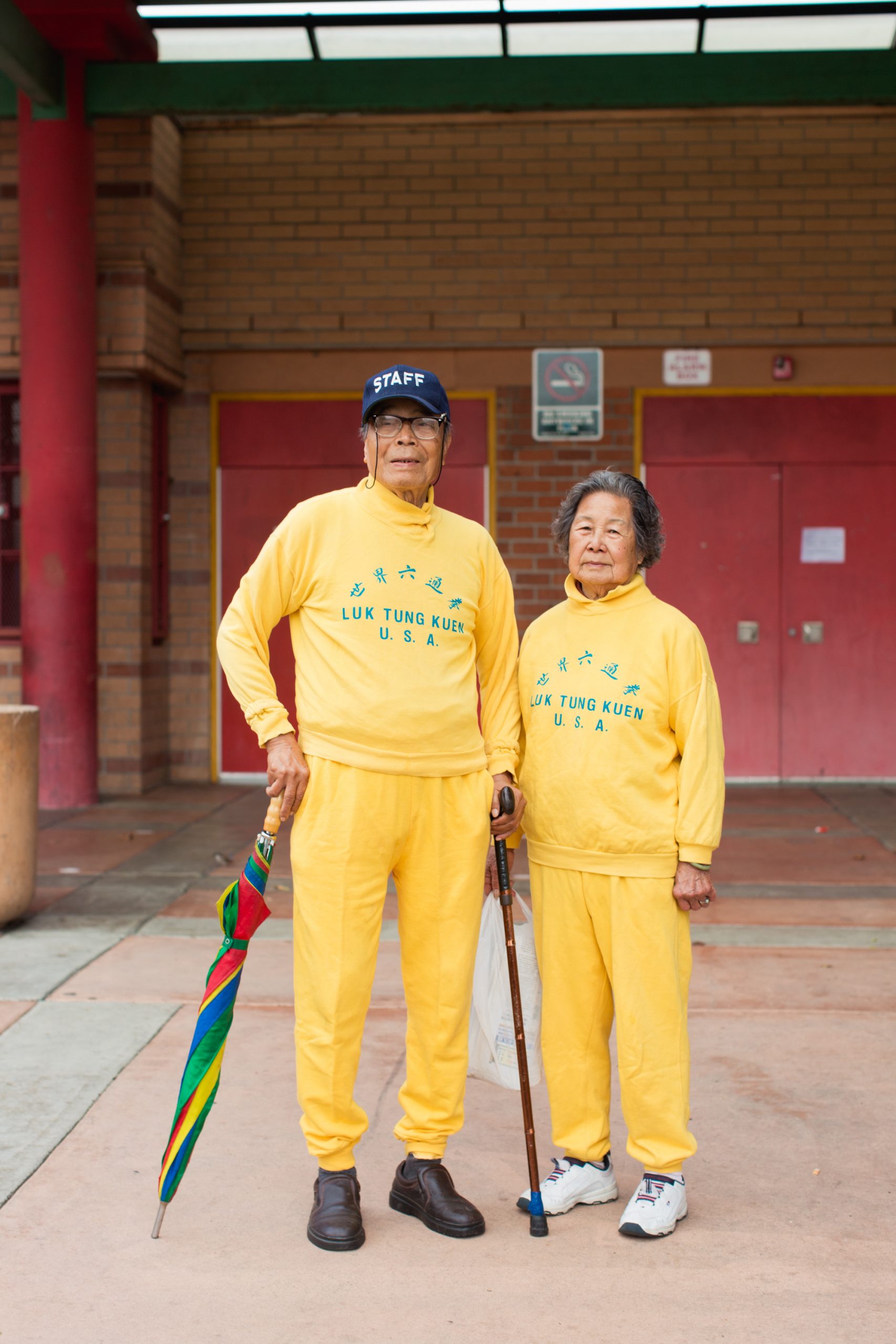 When I was in high school in the early 2010s, I loved flipping to the fashion section of the New York Times and going straight for Bill Cunningham's vibrant On the Street photo collage. From an army of men in pea jackets to swathes of women in zippered sheath skirts, each week's column presented a stylistic trend that, to my untrained eye, was just a multicoloured mass on the street. I won't say that I dressed for school solely in the hope of being chased down the street by a quirky old photographer on a bicycle, but the thought crossed my mind more than I'd like to admit.
The popularity of the street style genre has exploded over the last decade, a boom mostly due to its egalitarian attitude: "anyone" could have an eye for fashion, behind or in front of the camera. Street style photography was the unpretentious outsider to the notoriously insular fashion world.
As with most trends, street style has lost some of its edge. Streetwear now abounds alongside "street-style photography" on mainstream fashion sites such as Vogue, and street photographers are often drawn to the same demographic of skinny teens-to-twenties subjects as most magazine covers.
All of which makes me especially appreciative of work that does something new and exciting. One such offering is Chinatown Pretty, a joint blog project between photographer Andria Lo and writer Valerie Luu, which began in 2014 and documents the vibrant outfits of seniors in six Chinatowns across North America (San Francisco, Oakland, Los Angeles, Chicago, New York, and Vancouver). Grandmas and grandpas become unintentional style icons, sporting a wonderfully eclectic clash of stripes and florals. Some carry these bold colours and prints with gravitas, sporting suits jackets and broaches, while others go for zany comfort, with casual windbreakers and joggers.
"Grandmas and grandpas become unintentional style icons, sporting a wonderfully eclectic clash of stripes and florals"
There are exceptions, but most of the subjects of Chinatown Pretty see their sartorial choices as comfort-driven or practical, made thrifty by necessity. Hand-me-downs and free corporate items abound. "Did you go to Puerto Rico?" The authors ask of one man sporting a colourful cap. "No, I went to a travel agency and they gave me this hat." Many of those approached were shocked by the attention. "I complimented someone on the street about her hat," Luu recalls, "and she hit me like, 'No! This is old! This is ugly. I'm old.'"
The authors draw on the language of street style. The cliché of the in situ street portrait is transformed into something far more intimate, with seniors pictured in open-air markets, community centres, and the parks where they play cards. Lo's bright photographs mix full-body portraits and close-ups of details, like the texture of a floral denim jacket against a jade bracelet on a soft, veiny wrist. Luu, meanwhile, describes these seniors with all the flare and attention of a fashion magazine, with language such as "the fuzzy collar coordinated with her mauve two-piece wool set," "strong statement pieces," or "a striking balance between 'greaser' and 'grandma.'"
"These seniors are creating a style that can only be appreciated on its own terms, not from the parochial viewpoint of high fashion"
Beyond the outfits, the blog format allows the author to share subjects' life stories, in some sense the true raison d'être for the project. Some are eager to share, even for hours at a time, but the authors are often lucky if others even stop long enough for a photograph. Lo and Luu estimate their success rate to be roughly 10%. "There will be someone who talks with us for 30 minutes on a park bench but says no to a photo," Lo explains.
Regardless of the outcome, the authors see these conversations as their favourite part of the project. "Those interactions and serendipitous encounters are the things we treasure the most," Luu says. Lo agrees, adding, "If we can stay in touch, we try to follow up and do house visits. If we're really lucky, they let us look at their closet!"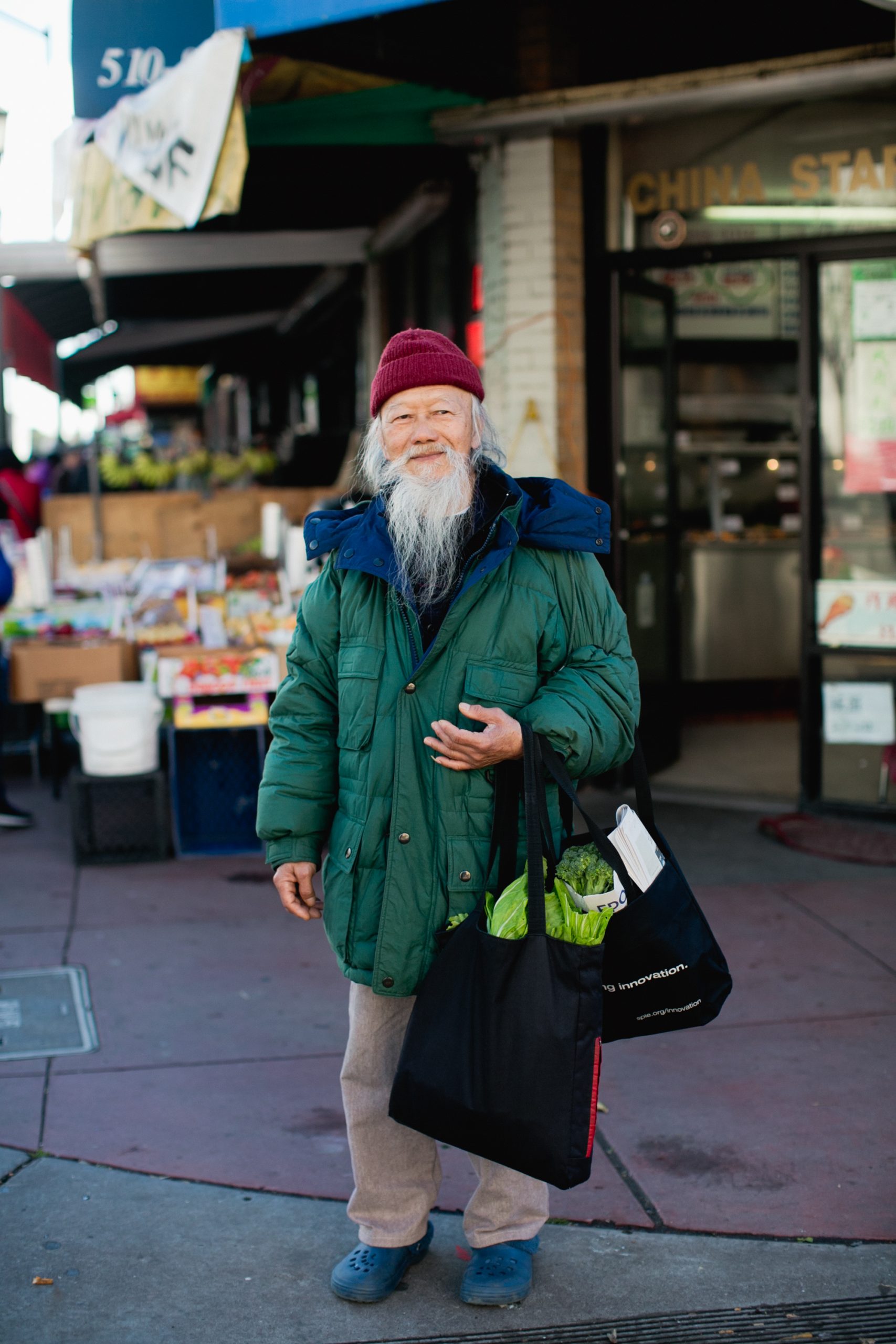 Collectively, these portraits also piece together a nuanced portrait of Asian America. We meet a survivor of the Cultural Revolution prison camps, cheerfully decked out in a beanie and Fair Isle sweater. We meet "reverse" migrants, American-born Chinese who moved back to China. Far more common, however, are retired caretakers, seamstresses and grocers—quieter lives that are no less well-lived. Meanwhile, Chinatown's linguistic diversity actively shaped the project; translators were often needed to fill the gaps for such dialects and languages as Cantonese, Hoisanese, or Vietnamese. Lo and Luu present these neighbourhoods as critical urban hubs for social, economic, and cultural activity.
The pandemic has given the project new weight. Chinatowns, composed largely of small businesses, were hit especially hard by the economic downturn. This, along with a sharp rise in attacks on Asian seniors, ties into a wider sense of estrangement experienced by Asians during the virus. Some observers have suggested that seniors, unlike second-generation Asians, are frequently the victims of xenophobic vitriol because they "look" like immigrants.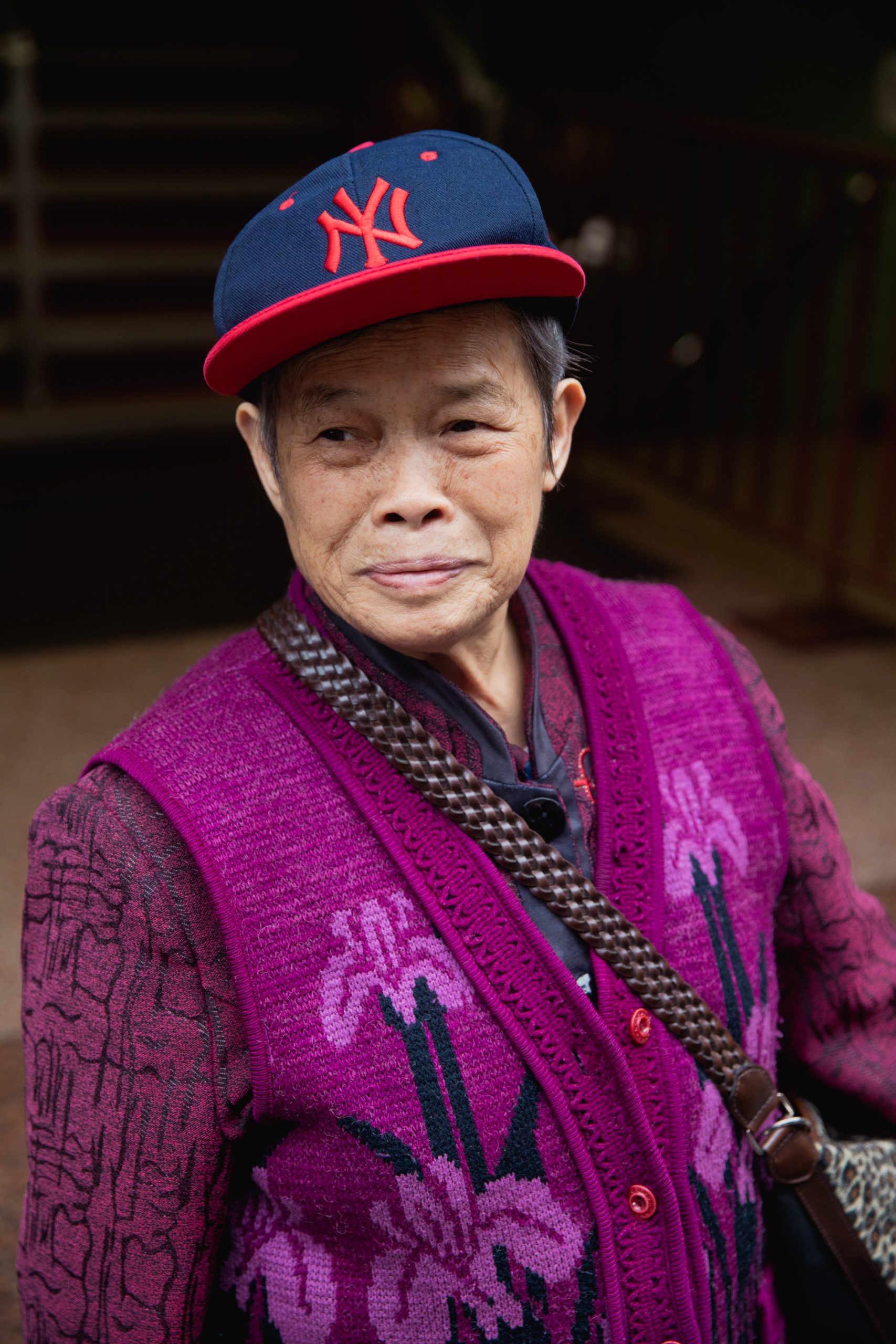 Chinatown Pretty offers a gentle, appreciative view of the very style that makes seniors seem like outsiders, while simultaneously demonstrating their deep enmeshment within urban America. Its subjects are not presented as "outsiders" to mainstream fashion, though they are certainly far from the genre's usual suspects, by virtue of age, class, and race. Nor are they necessarily fashion "insiders," though you could plausibly make a case for this, since many are former garment factory workers. What makes these seniors worthy of being photographed is that they are creating a style that can only be appreciated on its own terms, not from the parochial viewpoint of high fashion.
After seven years devoted to the project, Lo and Luu's main ambitions for the future are to celebrate the publication with their elderly friends, in person. In the meantime, recent events have only furthered their commitment to the project. "It's made us double down on what we already do, which is celebrate Chinatowns and the people that live in them," Luu says simply.
Chinatown Pretty: Fashion and Wisdom from Chinatown's Most Stylish Seniors
Published by Chronicle Books, Out Now
VISIT WEBSITE