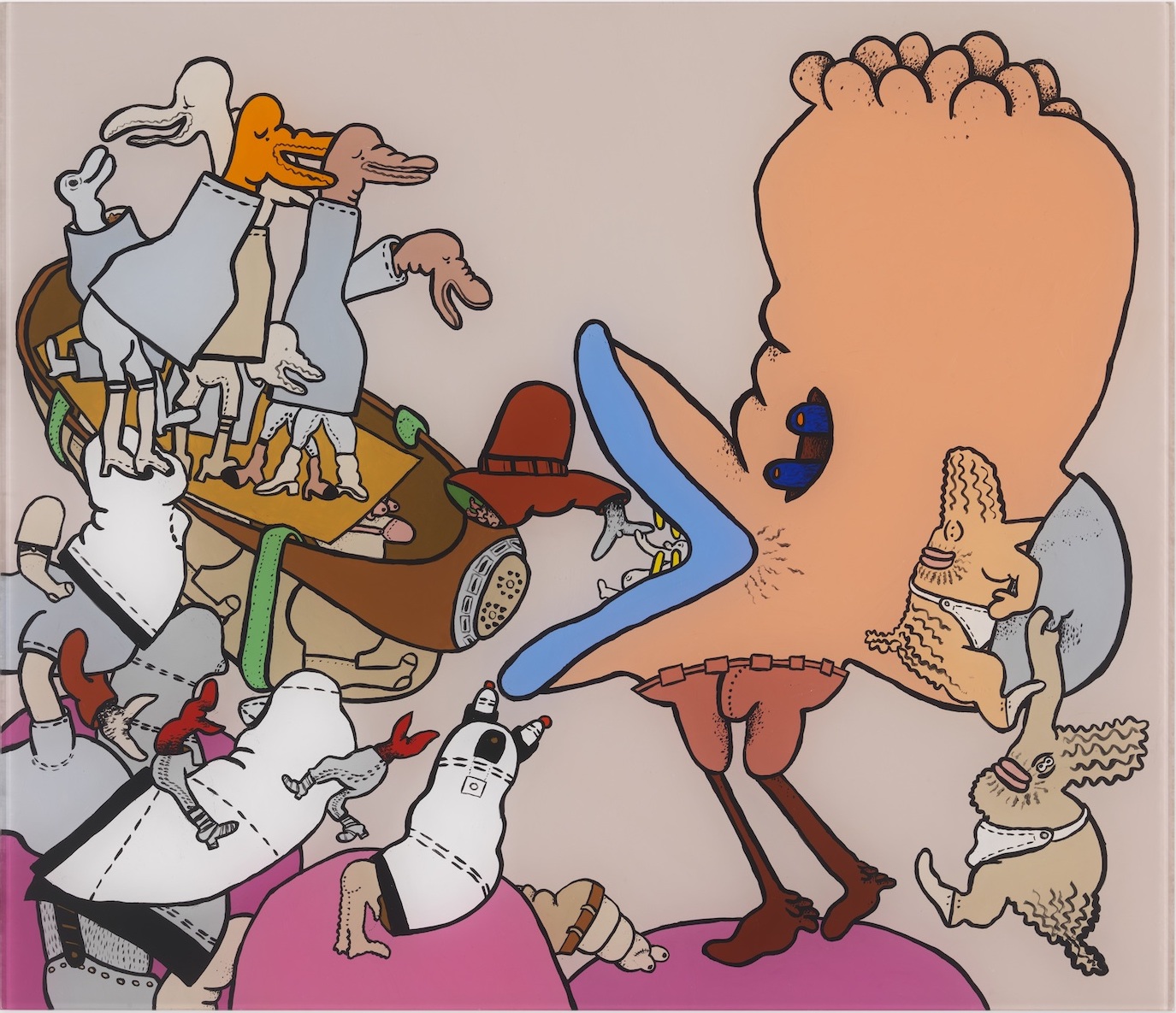 Cartoonish, vulgar, playful and surreal are just some of the words that you might use to describe the Chicago Imagists. This group of artists came together during the mid-1960s in a flurry of activity, firmly resistant to the notion that art and its production should be for an elite few. Instead, the motley group—mostly associated with the School of the Art Institute of Chicago—threw themselves into artistic experimentation, creating work that remains resolutely counter-culture today. This March, Goldsmiths CCA presents the first significant exhibition in the UK in almost forty years by the group—titled How Chicago! Imagists 1960s and 70s.
Fourteen artists, including Jim Nutt, Christina Ramberg and Gladys Nilsson are brought together for the show, which features painting, objects, drawings, prints and ephemera. The Imagists drew inspiration from sources as varied as commercial advertising, outsider art and comic books, as well as the local music, markets and architecture of the city that they lived in—something that is clear in the breadth of their output and visual style. Vernacular culture was central to their interests, taking inspiration from there as they set out to break down boundaries between art and the everyday.
Sarah McCrory, director of CCA and co-curator of the show, explains the enduring allure of the Imagists and the impact that they continue to have today.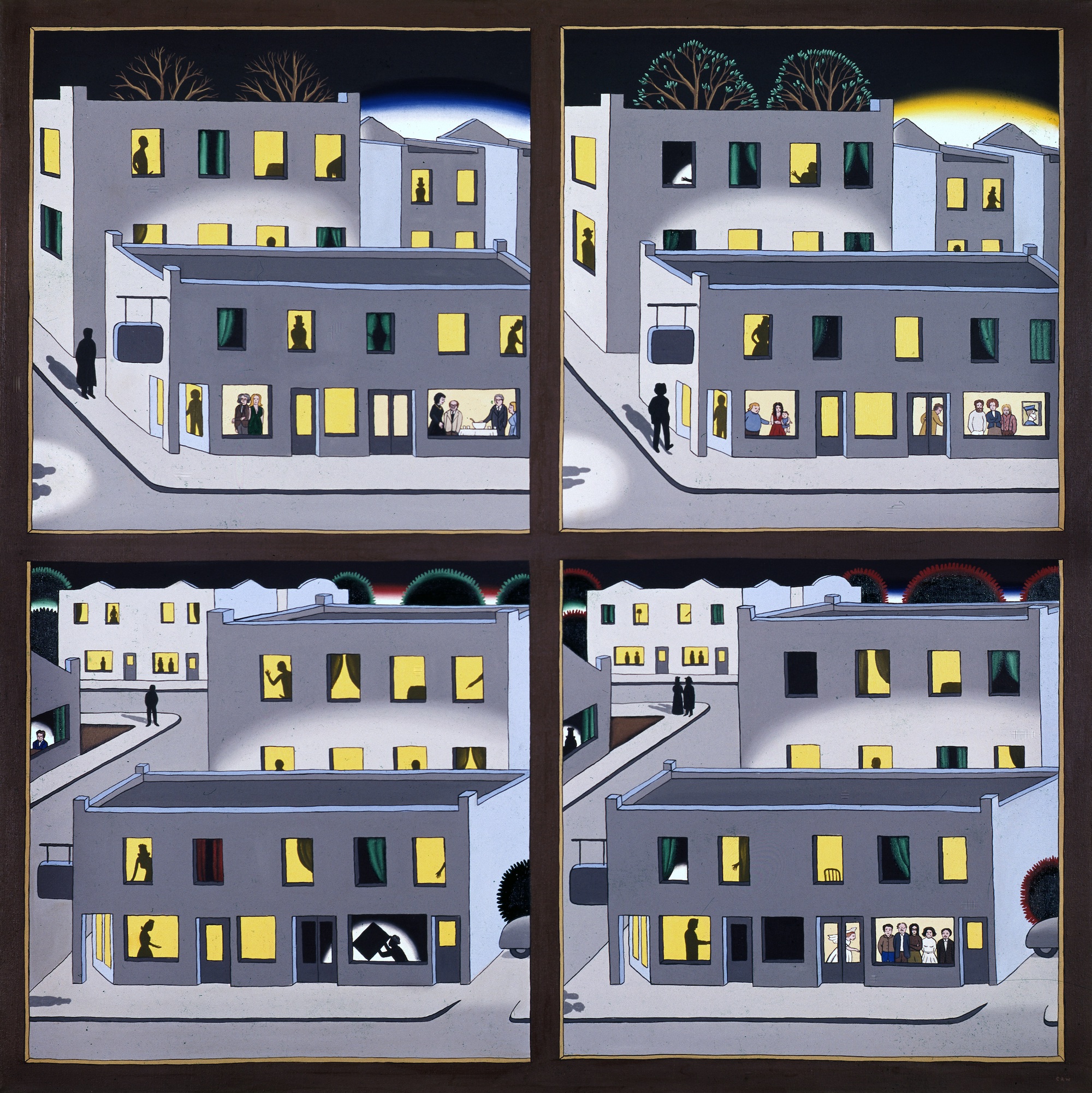 What do you think has led to the recent resurgence in interest in the Chicago Imagists, who were first making work in the 1960s? What is it about their work that has chimed with our contemporary moment?
I think that generationally, many younger artists from outside Chicago or the US are new to the Imagists, and it's resonating for some reason—perhaps because the work is fundamentally transgressive—an approach that's appealing in today's political climate. In our case (myself and Rosie Cooper, the co-curator of the exhibition), some of our favourite artists cite the Imagists as influences, which became a starting point to encourage us to look at them in more depth, and want to develop this show.
The Chicago Imagists drew inspiration and references from many different sources, from cartoons to commercial advertising to surrealism, with a diversity that feels reflective of our hyper-connected modern-day reality. What did it mean for them to be doing this at the time, and how has this influenced others since?
At that time, they had inspiring teachers who transferred their enthusiasms for vernacular culture to their students. Ray Yoshida, their tutor at the School of The Art Institute of Chicago was an inspiring mentor and himself had a collection of over 2600 objects when he died. There is, of course, a very notable contrast with the dematerialization of the art object at that time—a conversation more prevalent on the East and West coasts.
Many of the artists associated with the movement were women, which is unusual when compared with some of the other movements emerging at the time (such as Funk art in the Bay Area). How has this representation influenced your curation of the exhibition?
In a way, it hasn't. It was interesting to us in as much as it wasn't even an issue for the artists we spoke to – in some ways Rosie and I even discussing the gender parity was a surprise to the Imagists. The contrast is stark in other cities, as you've mentioned, where the art world was almost exclusively formed of male artists. I just think they couldn't imagine not making work alongside their friends and, in many cases, partners.
Finally, what are some of your favourite works included in the upcoming exhibition at CCA?
There's an amazing 'exquisite corpse' drawing made by Ray Yoshida, Barbara Rossi and Christina Ramberg that's a firm favourite. In the exhibition we've tried to also highlight their printmaking and sculpture, which were a key part of their practices—we have the amazing Mask for a Waitress by Roger Brown which is a building shaped mask sculpture adorned with cutlery and hophead, clearly influenced by indigenous masks, yet witty and weird. Jim Nutt will always be very important to me as it's his work I have known the longest, and we have several great works by him including Officer Doodit and Snooper Trooper, nothingnesses painted on the reverse of plexiglass, which was a technique they used to create a solid, "advert-like" finish on some of the paintings. I mean, I could go on!