WHAT

An extraordinary twenty-acre woodland filled with sculptures built from waste materials, created by a roads inspector named Nek Chand. Rocks and boulders are arranged throughout the garden alongside surreal icons assembled from broken dishes, discarded glassware and forgotten fluorescent tubes. Statues of monkeys, goddesses, soldiers and vast imagined palaces populate this fantasy folk world, where art and architecture meet in grottos and hidden alcoves. Embedded in the natural beauty of the landscape, waterfalls and shimmering pools somehow complement the industrial and urban waste that so much of the Rock Garden is made from. This surprising fusion is helped by the thousands of stones and rocks collected by Chand himself over the years, resembling faces, birds, animals and abstract forms, which give the garden its name.
WHO
Nek Chand began gathering materials in 1958 during the huge construction project of the new capital city of Chandigarh, overseen by French-Swiss architect Le Corbusier following the division of Punjab in 1947. Chand was employed as a local transport official, and was directly involved with the transformation taking place. Throughout this period, he quietly began to gather debris and other overlooked junk left behind by the destruction of around fifty villages to make way for India's first ever planned city. Working alone on the illegal construction of the garden at nighttime, he managed to keep it a secret from the city authorities for almost fifteen years. When it was discovered, a public campaign to protect the garden led not only to its preservation but to Chand being allowed to give up his job and work on it full-time, with the help of fifty assistants. The garden has been open to visitors since 1976
WHERE
Chandigarh is best known as one of the largest and most complete examples of Le Corbusier's remarkable creative vision, where his elegant modernist concrete lines could assert their full presence throughout the design and urban planning of the city. One of the earliest planned cities in India, it was designated as a UNESCO World Heritage site in 2016. While the city is more likely to be visited by architecture geeks than art lovers, Nek Chand's Rock Garden is an important part of Chandigarh's heritage and a standalone destination in its own right. Much of the waste materials used in its construction were gathered by Chand during the destruction of around fifty Punjabi villages to make way for the new large-scale construction, and reveal a past India that is all but vanished from this region.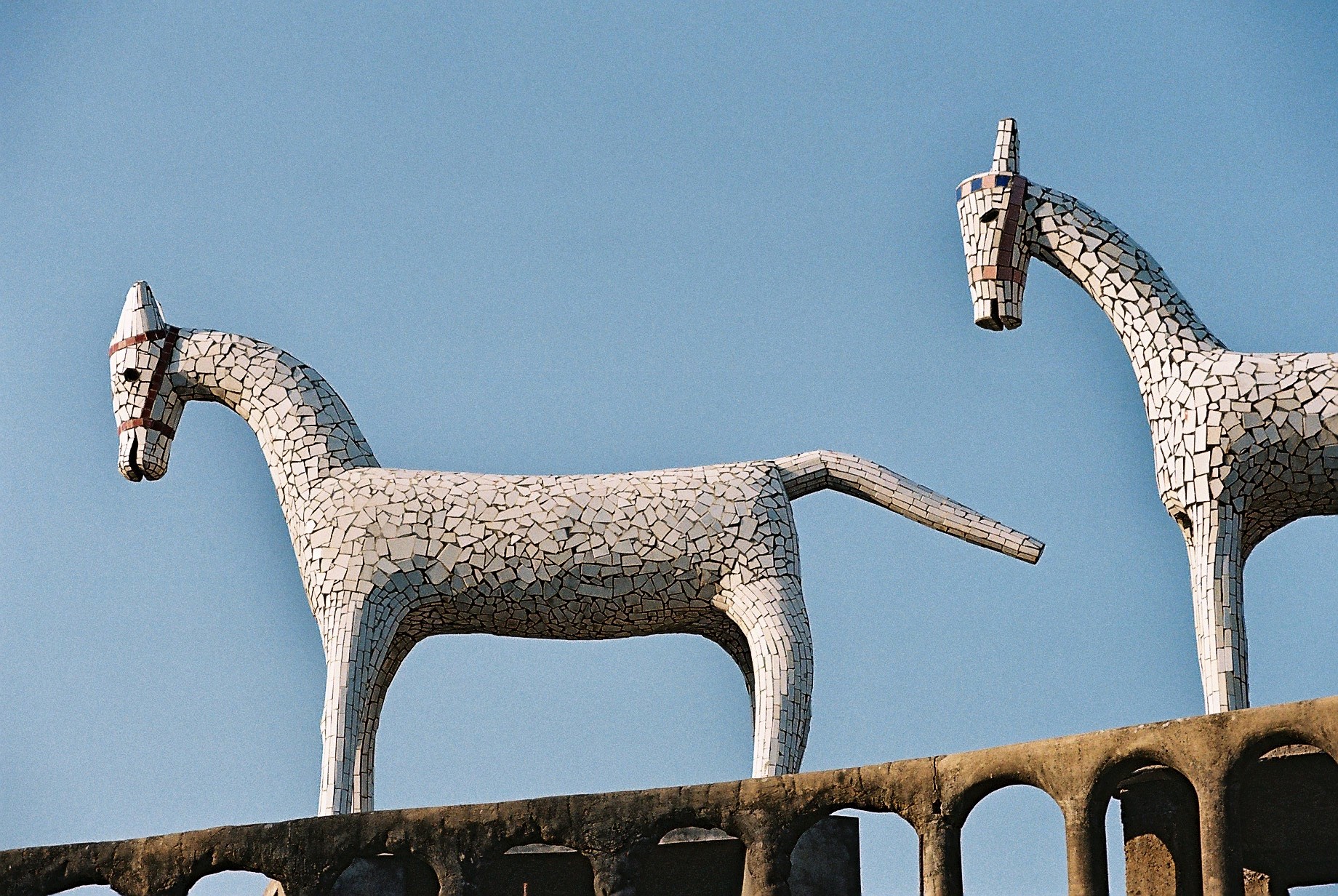 WHY
Chandigarh is an utterly unique destination, showing how art and architecture can come together to create a cohesive cultural vision. This is a place where history and utopian futures are rolled into one. The city itself is a living, breathing artwork and a model for how to balance old and new; heritage and tradition. The Rock Garden represents one man's remarkable ambition, and an illicit undertaking with an almost unbelievable happy ending. The story of how the garden came into being is one stranger than fiction, while the countless statues, icons and sculptures are enough to impress and overwhelm even the most seasoned gallery-goer. Such is the scale that it feels at times like a miniature city in its own right, with scale-models of buildings and narrow pathways and streets to traverse. Throw away your maps for a few hours and lose yourself in Nek Chand's dream world.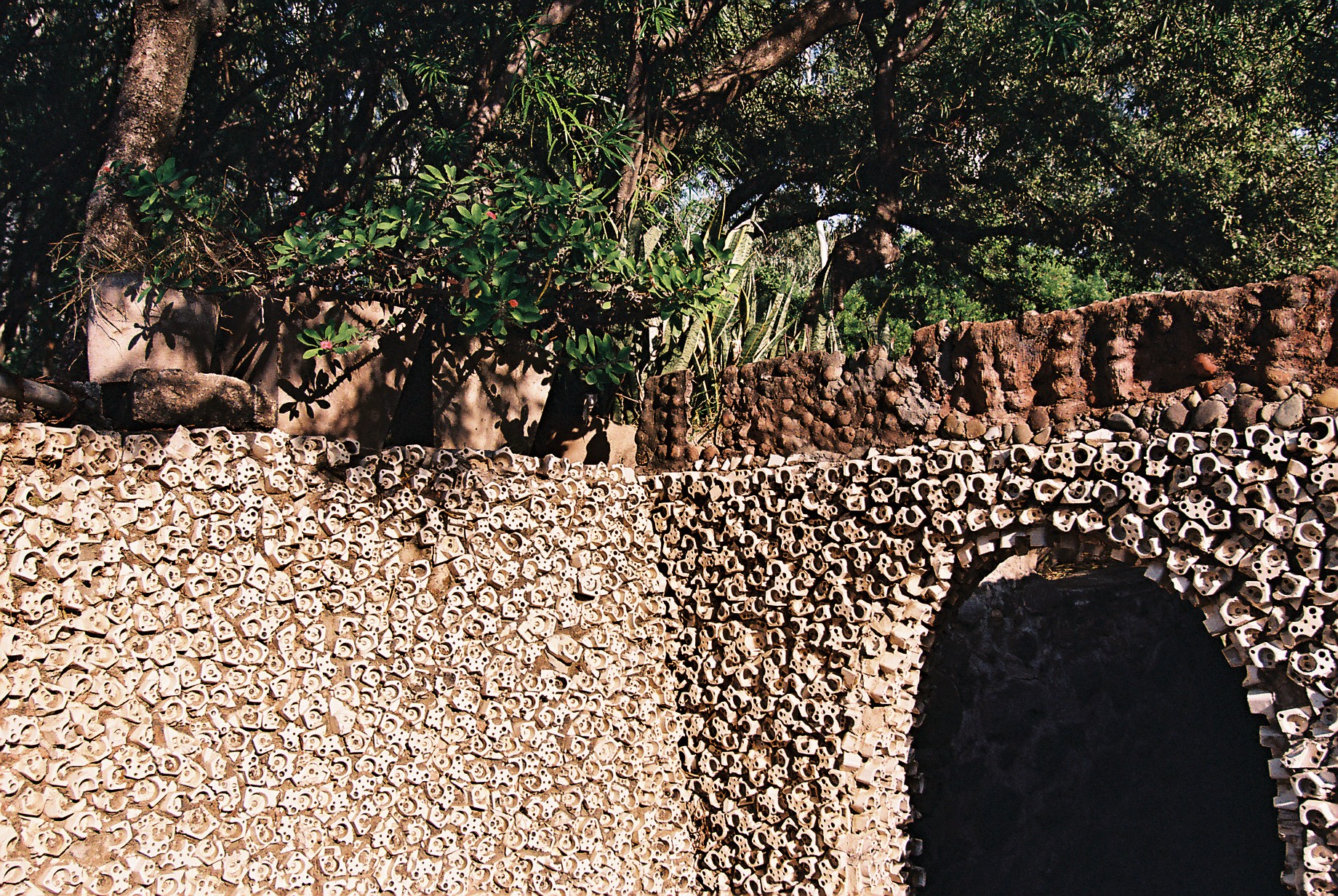 All photography by Daniel Biays
The Rock Garden of Chandigarh
Open daily, 9am to 6pm
VISIT WEBSITE