"As you've probably realised, nursing is a political topic" writes Liesel Burisch, an artist, filmmaker, postpartum birth worker and parent in the book they published this year, Queer Nursing. The book, Burisch explains later in an email, "was born out of a desperate need to offer an alternative narrative or way to talk about nursing. I myself was, as the folx I've supported were, exhausted by the image of a pure woman—mother, saint—breastfeeding her predominantly chubby white infant. I wanted to write it without any meta-artistic agenda. It had to be able to stand on its own."
Queer Nursing is a pragmatic book, written as a guide to nursing that centres the queer perspective. It addresses everything from dealing with anxiety around feeding in public to drinking while feeding, and managing jealously between nursing and non-nursing parents; it covers pleasure, sexuality and shame. While the scope is inclusive, Burisch acknowledges that the particular ways in which queer people may be affected by aspects of nursing, "oftentimes goes hand in hand with having dealt with some kind of body trauma and healing. Underlying processes can re-emerge or reinvent themselves during nursing. I want that to be recognised, processed and accepted."
Visual culture and literature on the subject of birth and parenting typically ignores these experiences: the treatment of nursing, in particular, tends to uphold rigid ideas around gender and cis-female bodies that continue to enshrine the image of motherhood as a female experience. For this reason, Burisch rejects the term 'breastfeeding', which embeds a traditional idea of the female body into the action, and favours more neutral language such as 'nursing' or 'chestfeeding'. 
"I myself was exhausted by the image of a pure woman—mother, saint—breastfeeding her predominantly chubby white infant"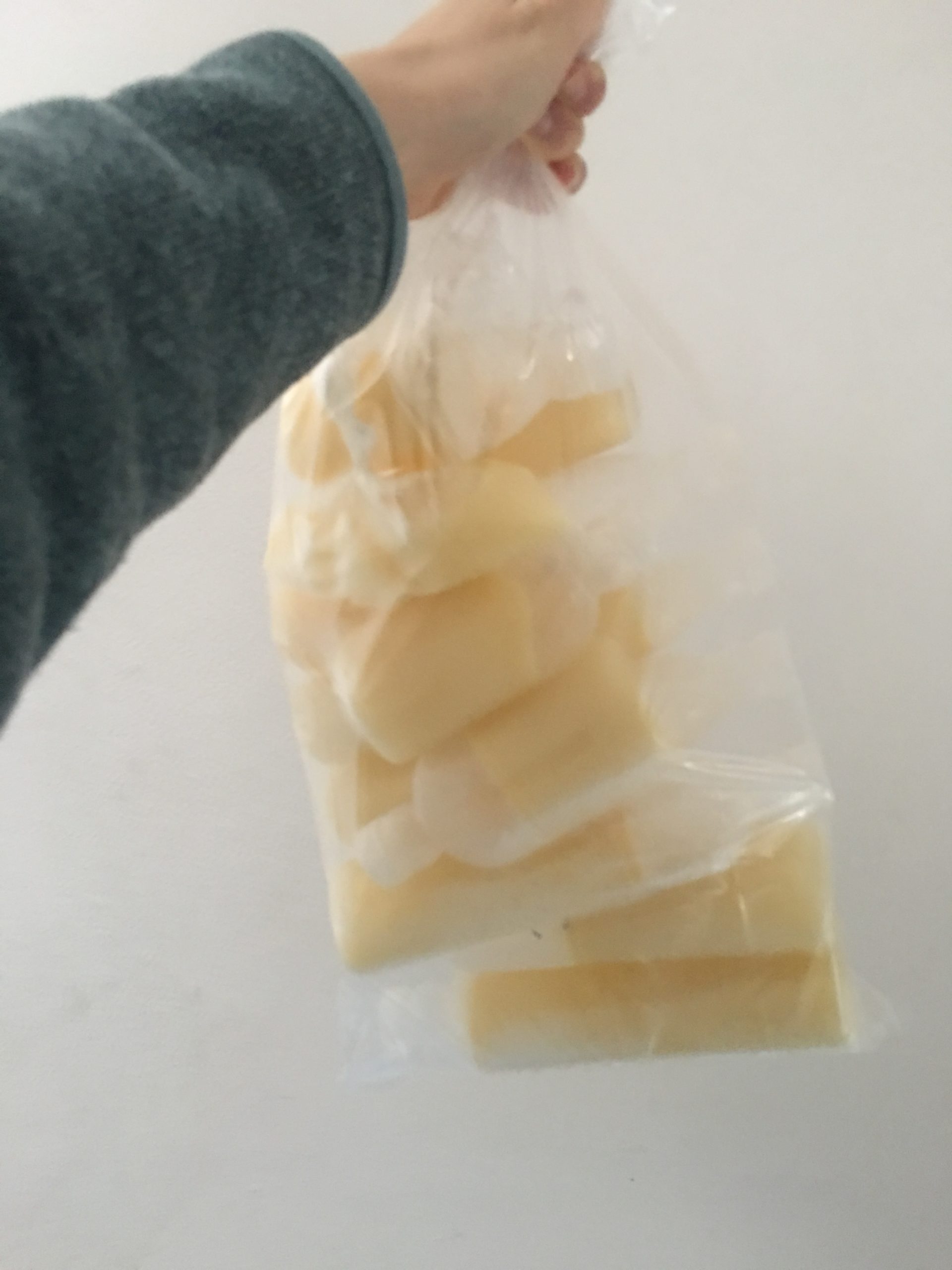 In the plethora of popular books on parenting, Burisch adds, "I kept feeling almost mocked by what seemed to be a very distinct idea of a woman, man and family", they tell me. "Even as a care worker and parent myself, I had to grow into understanding and respecting care work and parenthood as subjects that are just as vital and important as any other. The visual arts and the literary sphere are not isolated from the prejudices and stigmas that are common in society in general."
In her 2015 memoir The Argonauts, Maggie Nelson describes the experience of pregnancy as a queering of the body; Burisch's work, while not denying the specific issues of the queer experience, takes a similar approach towards how we think about gender, the body and the physical side of parenting. This is also shared by the journalist Freddy McConnell in the documentary film, Seahorse, released last year, about his own three-year journey to becoming a parent, which ends with him giving birth. As McConnell said of the award-winning film—a rare example of a queer birth narrative entering the mainstream in the UK—"I think empathy is key in convincing people that trans people are actually quite normal, and live lives that are not sensational or scary."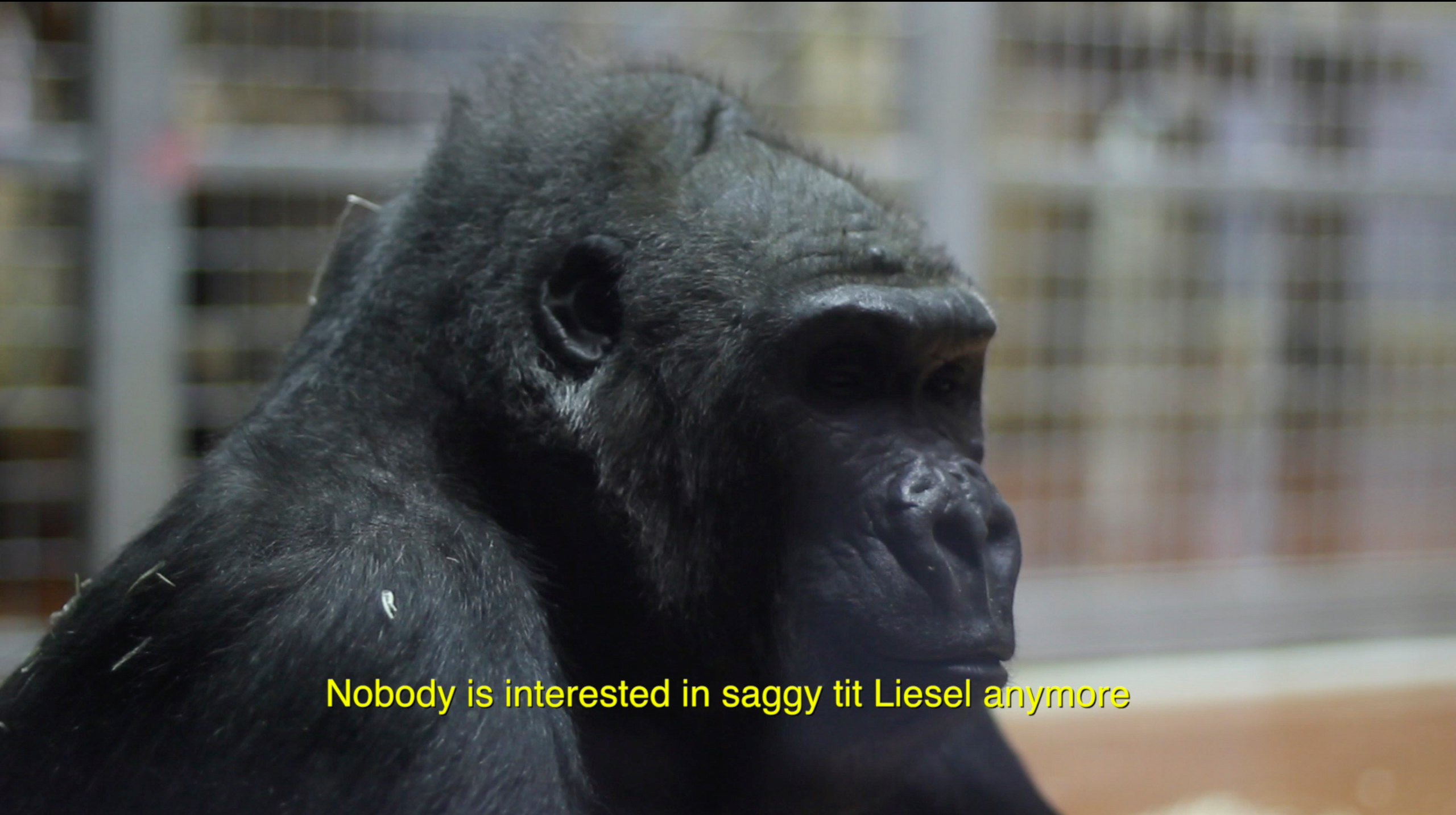 Burisch's Queer Nursing guide is part of a project that includes a video work titled Gorilla Milk (2020). In it, he reimagines the postpartum body and critiques how ideas of beauty are often connected to the physical function of female bodies as caregiving. While living in Budapest they became fascinated by a gorilla at the zoo, who happened to share Burisch's first name. Liesel the gorilla became the protagonist of an emotive video portrait by Burisch that mixes footage of the primate by a YouTube vlogger and records filmed by Burisch. It is a melancholy and at times humorous analogy between the gorilla, Liesel—whose popularity at the zoo plummeted when her breasts started sagging after breastfeeding and was even rejected by her own troop—and Liesel, the artist-observer who was at the time donating their milk to a bank to support cancer patients and their babies. "I kept thinking about all the primates who, shortly after giving birth, "willingly" let someone milk them for research, whilst I myself was pumping milk for children whom I would never meet."
"I kept feeling almost mocked by what seemed to be a very distinct idea of a woman, man and family"
Burisch's film, presented in October on e-flux as part of a programme organised by Laure Prouvost, together with their new book demonstrate new ways to think about nursing and how it might be enacted, visually and practically. It's an inclusive approach to nursing that is shared by others such as Preach, the musician also known as Fathoeburger, and YouTuber Kayden X Coleman. They discuss queer parenthood, and specifically nursing, in candid and approachable ways, whether you're LGBTQIA+ or simply curious about the many, many ways you can be a loving parent. 
"Being queer and nursing should at best not mean that much", Burisch says. "It should just be something you do if you want to and everyone should have the proper support to get them through the transition period. Few who start nursing have a pleasant experience without people around them to normalise and support the transition, the challenges it poses, and the experience of the body going through some major changes." What Burisch's two-part project reveals is not only the need for recognition, but the need for solidarity, not only among queer parents, but between all parents struggling with societal exigences. As they remind us: "Stigmas do not change overnight, and it is not your battle to fight on your own."
All images courtesy Liesel Burisch