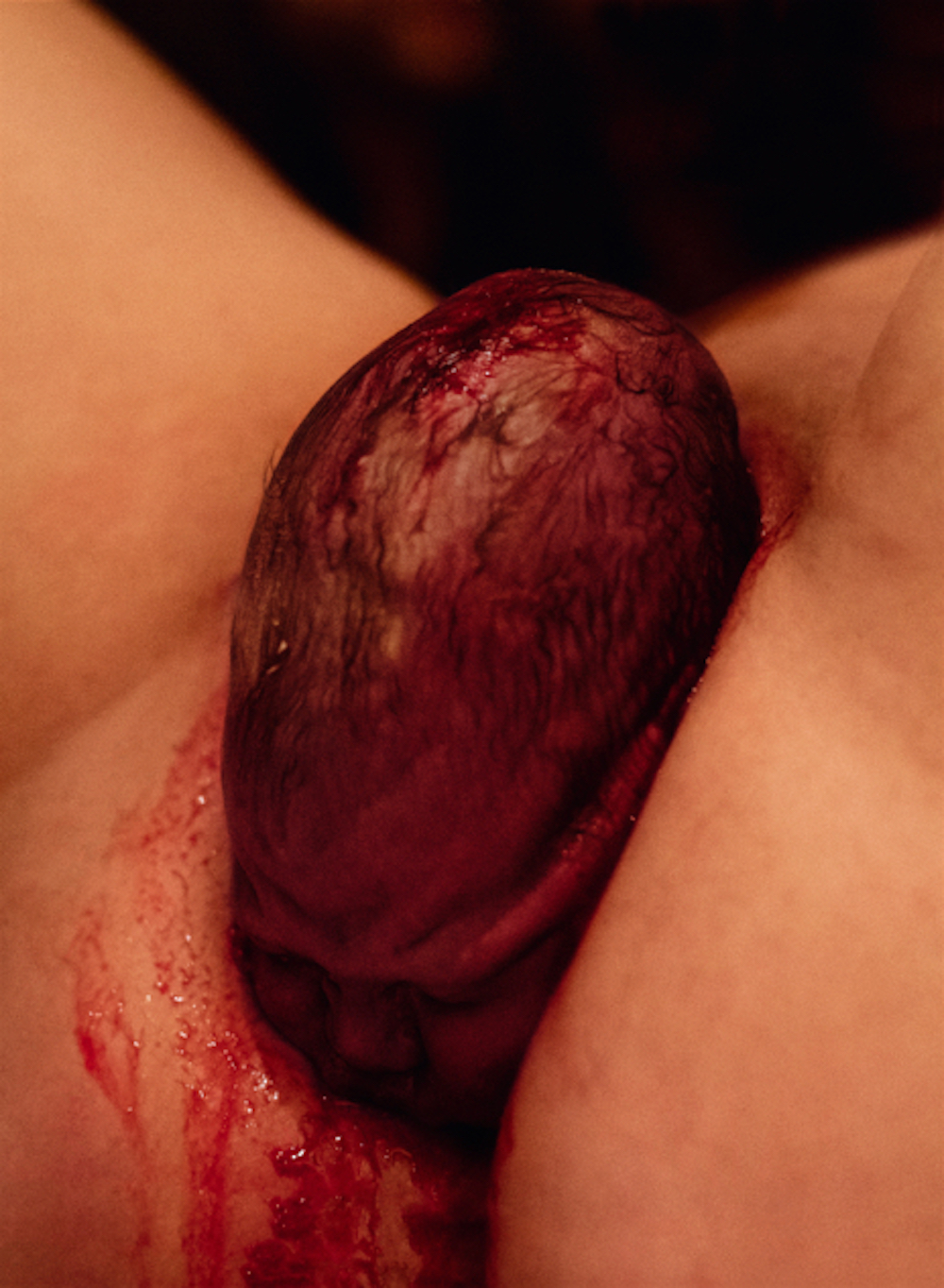 While I was pregnant, the contemporary art I encountered which was related to birth mostly consisted of heavily-pregnant women elegantly poised with a beautiful bump. Other artworks seemed to skip a stage, showing serene scenes of blissful breastfeeding. Beyonce's pregnancy pic by Awol Erizku—the one that broke the internet when she announced she was pregnant with twins—was the ultimate kind of elevation of the pregnant female body, a modern-day fertility goddess. Tom Wesselmann's studies of a reclining Barbara and Baby, washed with pink paint, showed the perfect kind of early motherhood I imagined myself soon having, as I wandered around his exhibition at Almine Rech in October 2017. 
These idyllic ideas of pre- and post-birth made me conclude that birth itself must be rosy. I'm not naive, I ask people questions, and I use the internet—but I struggled to find anything other than comfort and joy in contemporary art. The most universal experience, the only thing other than death that we all share, the common thread of our humanity, is a subject that is hugely avoided in art. There must be something deeper going on, on a social and cultural level, to make us think that childbirth is not a worthy subject for art. Is childbirth palatable? Of course it isn't. But very unsavoury subjects have been turned into art over the centuries. The fact that childbirth is a graphic topic does not mean that it can't be aesthetic, either.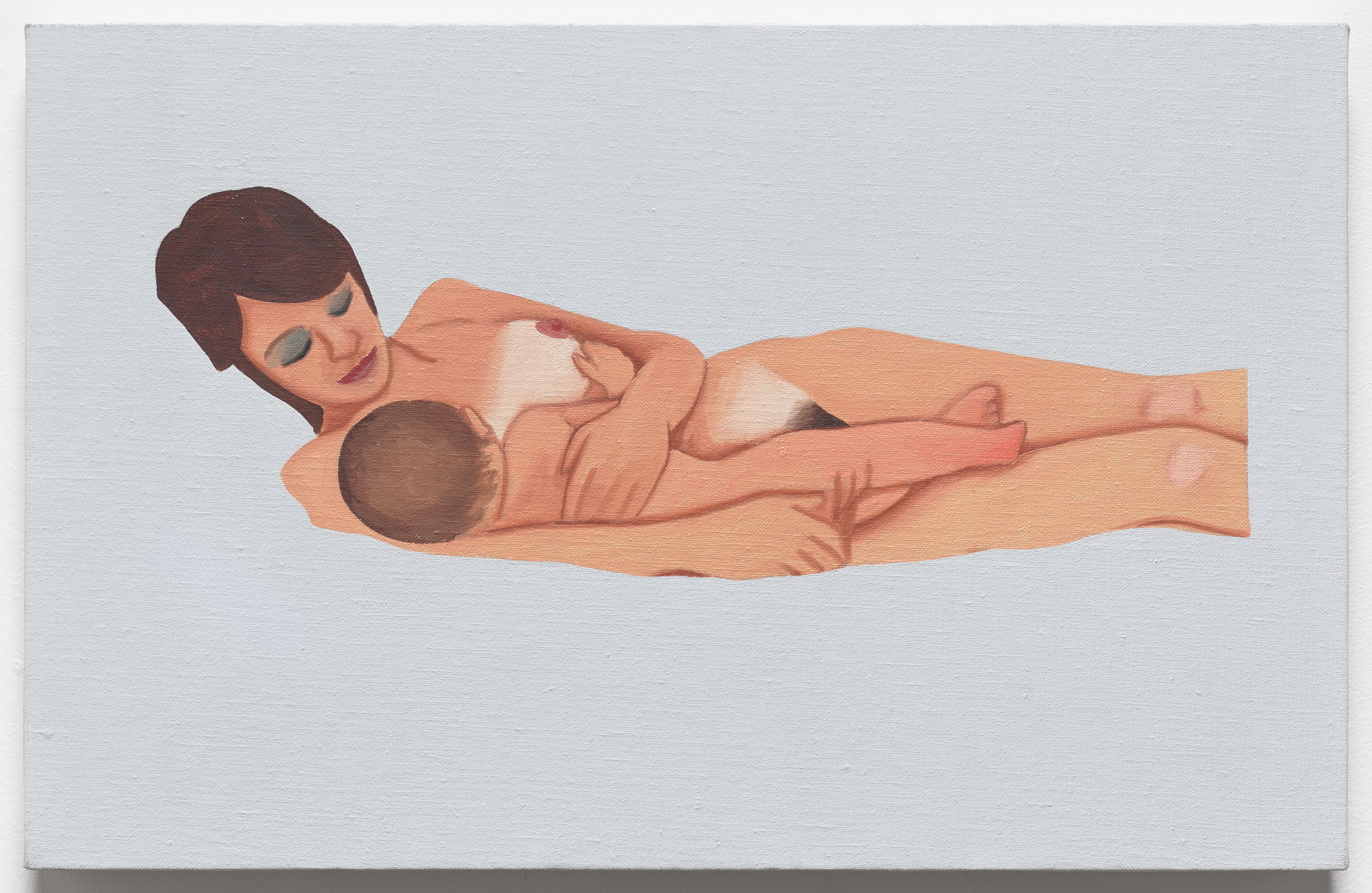 Before I found out I was pregnant, I had only come across one work that was direct and explicitly about childbirth: Heji Shin's Baby series from 2016. I interviewed Shin about the series, which I had seen, blown-up large and hanging at Art Cologne in April of last year. The images of that series frame the epic moment a baby's head emerges from its mother. These are documentary photos: they show, for example, how extreme the squeezing is, how soft the baby's skull still is, and how relatively little blood is shed at this stage of the birth (the real gush comes afterward, when the whole body is out, and it continues to flow for some time—for some women, for weeks). They are also artistic photographs: Shin carefully frames her barely-born subjects so that they relate directly to the canonical Courbet painting. She uses colour and lighting to convey the intensity of a moment that's otherwise frozen and silent. As the viewer, we don't know where we are in the world, nor who these babies are being born to.
I was fascinated by the Baby series, returning to it again and again, not only after I learned I was expecting, but mostly because it was such a rare and honest work, with a simple kind of magic. Her exhibition of the series in New York garnered a relatively quiet reaction to such monumental and groundbreaking work. It doesn't deplete its power but it seemed strange. 
Then, just as I was recovering from my own birth in January, another work on childbirth broke through: Carmen Winant's My Birth (2018). It was shown at MoMA in New York, and it consists of a collection of found images of thousands of American women giving birth over decades. It received a great deal of attention in the media, and it feels as though the work will be remembered and preserved, as part of our art herstory.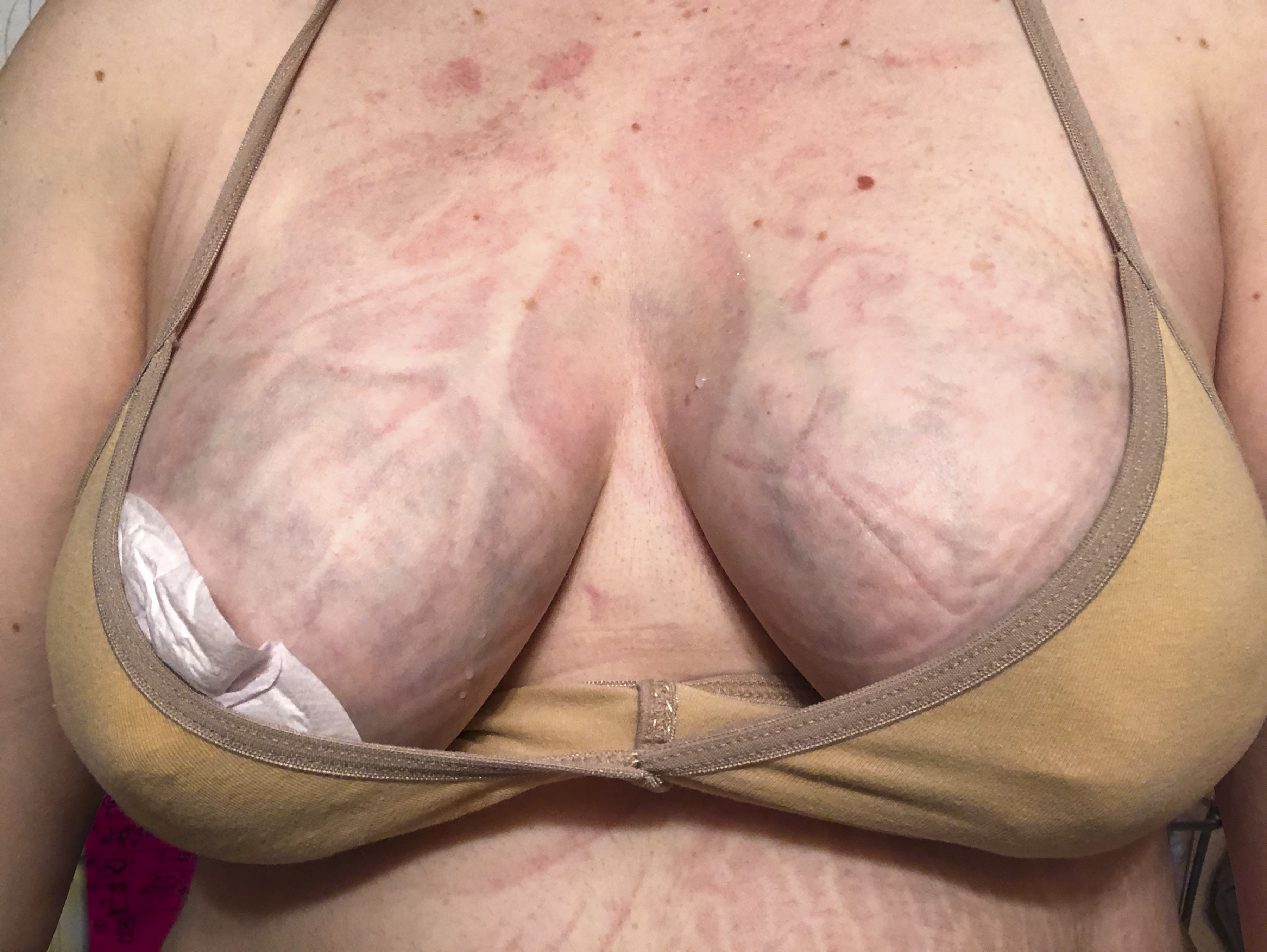 It was a coincidence that when I returned to work, my colleagues were plotting an issue themed around birth—and every possible interpretation and representation of it—a team effort that is now being born into the world almost a year after I gave birth to my daughter. I was delighted to be able to talk to Carmen, to Rineke Dijkstra—who has created one of the most honest accounts of birth in contemporary art with her New Mothers series—and to other important artists, including Catherine Opie and Mary Kelly, about their work on birth and early motherhood. Talking to them, and to many less established artists I have since discovered—Megan Wynne, Madeline Donahue—about their births, some of them recent, some of them decades ago, reinforced, once again, how many stories there are still to be told about this life-changing moment. Rineke has not given birth, but witnessed her best friend's birth, and was present just moments after her subjects, virtual strangers, had given birth. Carmen had two medically-induced births, the first lasting thirty-six hours, labouring for twelve hours to get to four cm dilated. Catherine had a caesarean, and was disappointed—something I have heard from so many women who have had caesareans, as if having your body cut open for the survival of you and your baby is something to be ashamed of.
It is not only artists I have since spoken to about their experiences of birth, but many other women in the art world, from PRs to gallerists, publishers, curators and directors, all of them willing to share incredible stories of audacity and suffering. Yet when it comes to the handling of the subject in galleries, in museums, publications and the press, we still need to make a massive push for contemporary art that shows birth in all its raw, unpleasant and confounding beauty.