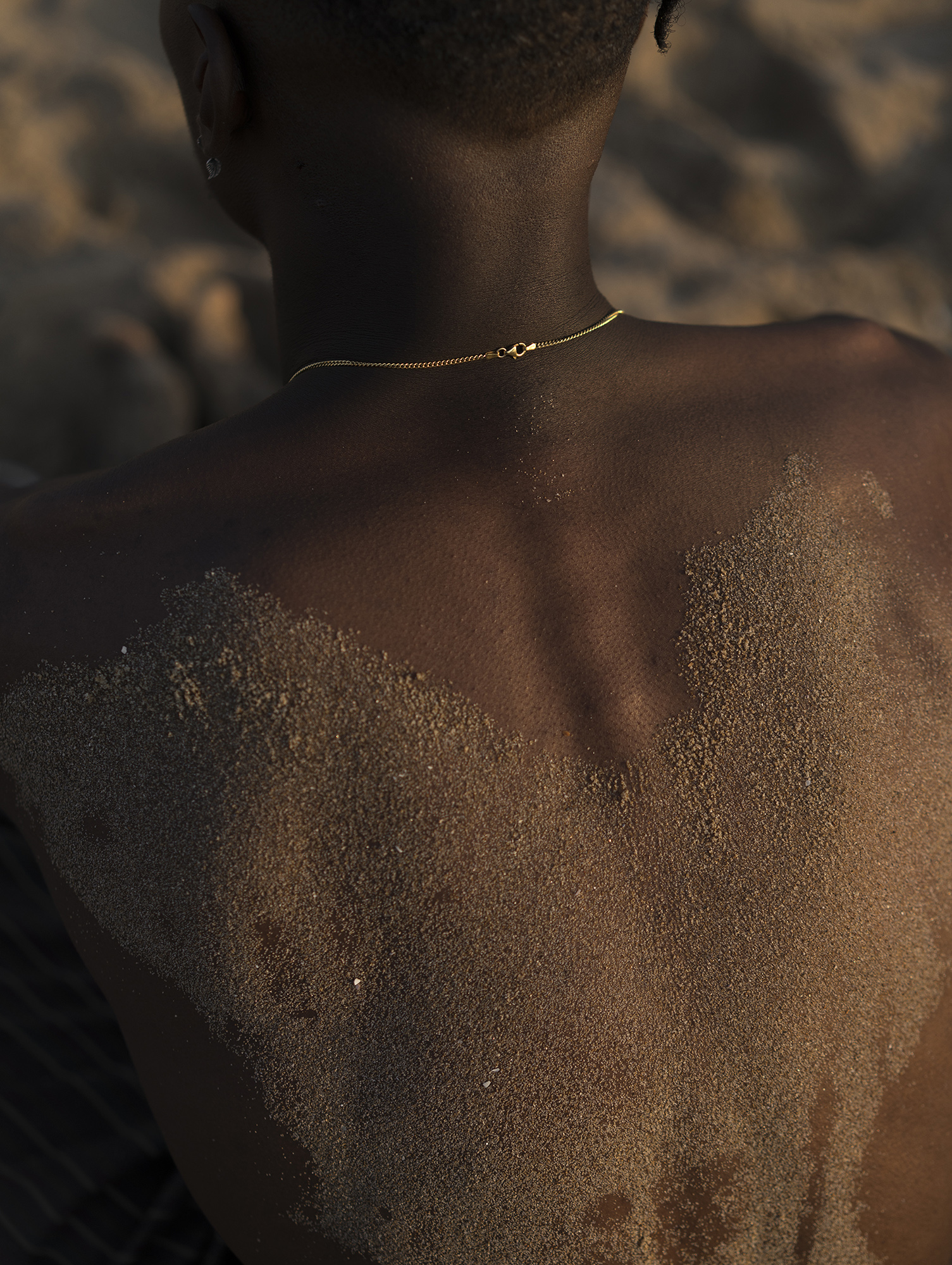 In 1981, Cleo Goossens' parents went on their first road trip together, and via the Route du Soleil they drove from The Netherlands to Provence, France. They ended up in a small town called Bedoin.
"My father was 28 years old during this trip. The place became very important to our family," Goossens tells me. For years the family went camping in this village, but the place became even more significant when the photographer's father died very suddenly in 2010. "From that moment on, photography became very important to me and was something I could hold on to."
Route du Soleil is Goossens' first photobook and it is filled with photographs taken in the last decade. "These pictures were taken in places all over the world, together with my boyfriend Steven, I have travelled to different continents," explains Goossens. "I photographed strangers but I also worked with people that I know very well. I was searching for moments that remind me of my youth somehow. A nostalgic feeling."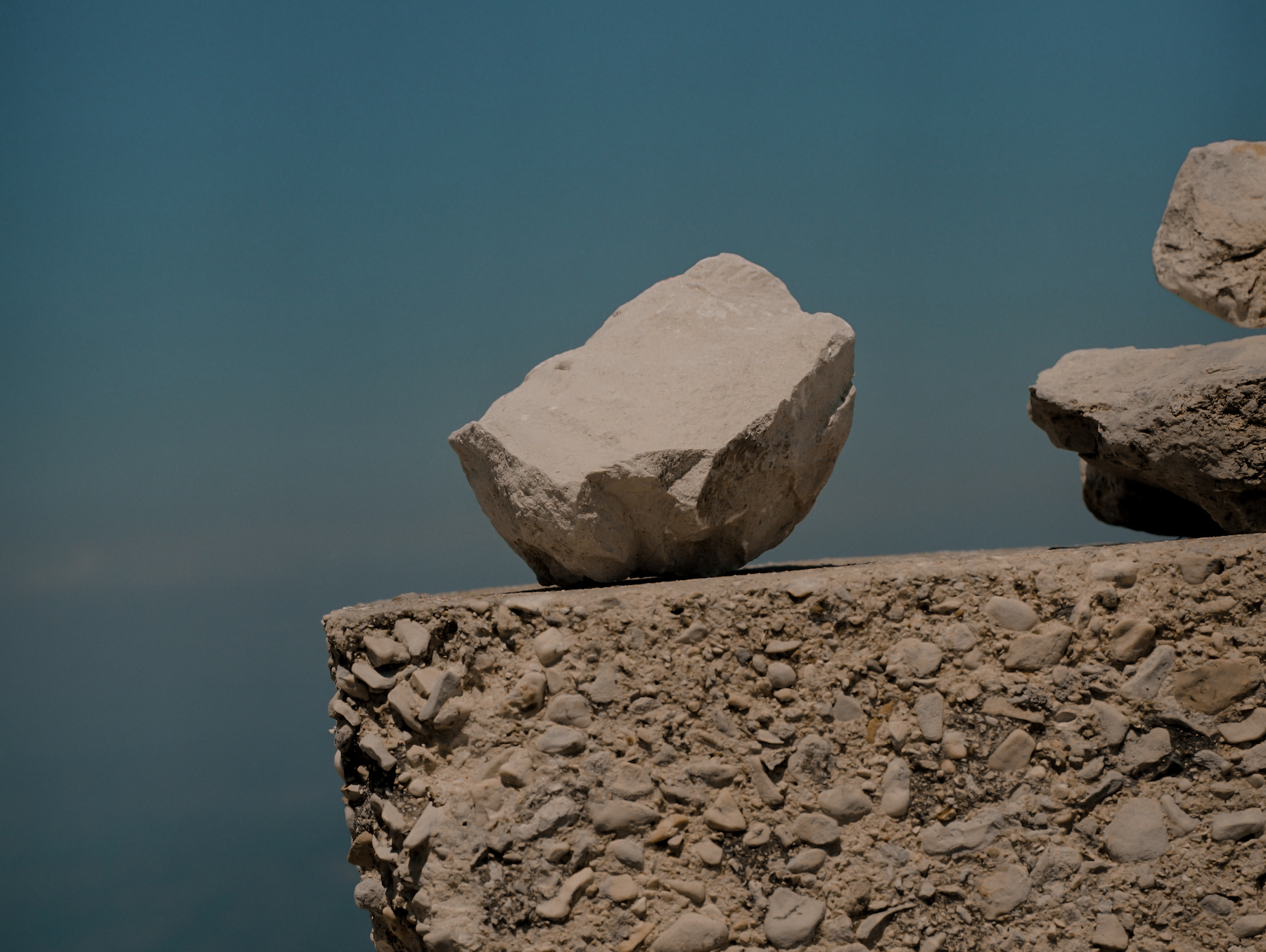 Most of the photos were taken during travels to California, Nevada, Lanzarote, Mallorca, Iceland and Morocco, with some also taken in Goosens' hometown in Eindhoven. As part of this decade-long journey, Goossens also found herself back in Bedoin in France. "I was 28 years old during this trip. It felt so good to be there, standing on top of the rocky pale mountain in the wind," she says.
Goossens says she looks for timelessness in her subjects and the book flits between landscapes, still lifes and portraits. The aesthetic she creates of sandy skin, golden lit waters and painterly skies is a summer dream, but Goossens is keen for her images to tell the stories of others as much as her own.  
"From that moment on, photography became very important and was something I could hold on to"
"This book is my story from the last decade. It is up to the viewer to create their own story with my photographs. The combination between landscapes, objects and people inspires me. I really like to wander around with my camera in quiet places without people, focusing on details," says the photographer. "But I'm also very inspired by people, it gives me a lot of energy to create something together and connect with them through my camera. I mainly shoot analogue with a medium format camera. So it takes a while to focus on the subject, which I love."
Left: Route du Soleil, Right: Panjua Sarour, Route du Soleil
With a decade's worth of images to choose from the selection process was arduous, but it felt right for Goossens to take her time with it, and she treated the book as an ode to her dad. Having self-published the book, the photographer was initially cautious to launch it during a pandemic. "When I was making the book together I didn't know this book would be launching in the middle of a pandemic," she says. "It was a little bit scary to launch the book during such an uncertain time. But this book wouldn't be here without uncertain moments in life."
The mood Goossens creates with her images is one of romance, nostalgia and longing, and it's clear the book is very personal to her. "For me the most important thing was to make this book because of the ten year 'milestone'. I hope my story and my photographs speak to people in some kind of way," Goossens says. "I hope it gives them something to hold onto and brings them comfort."