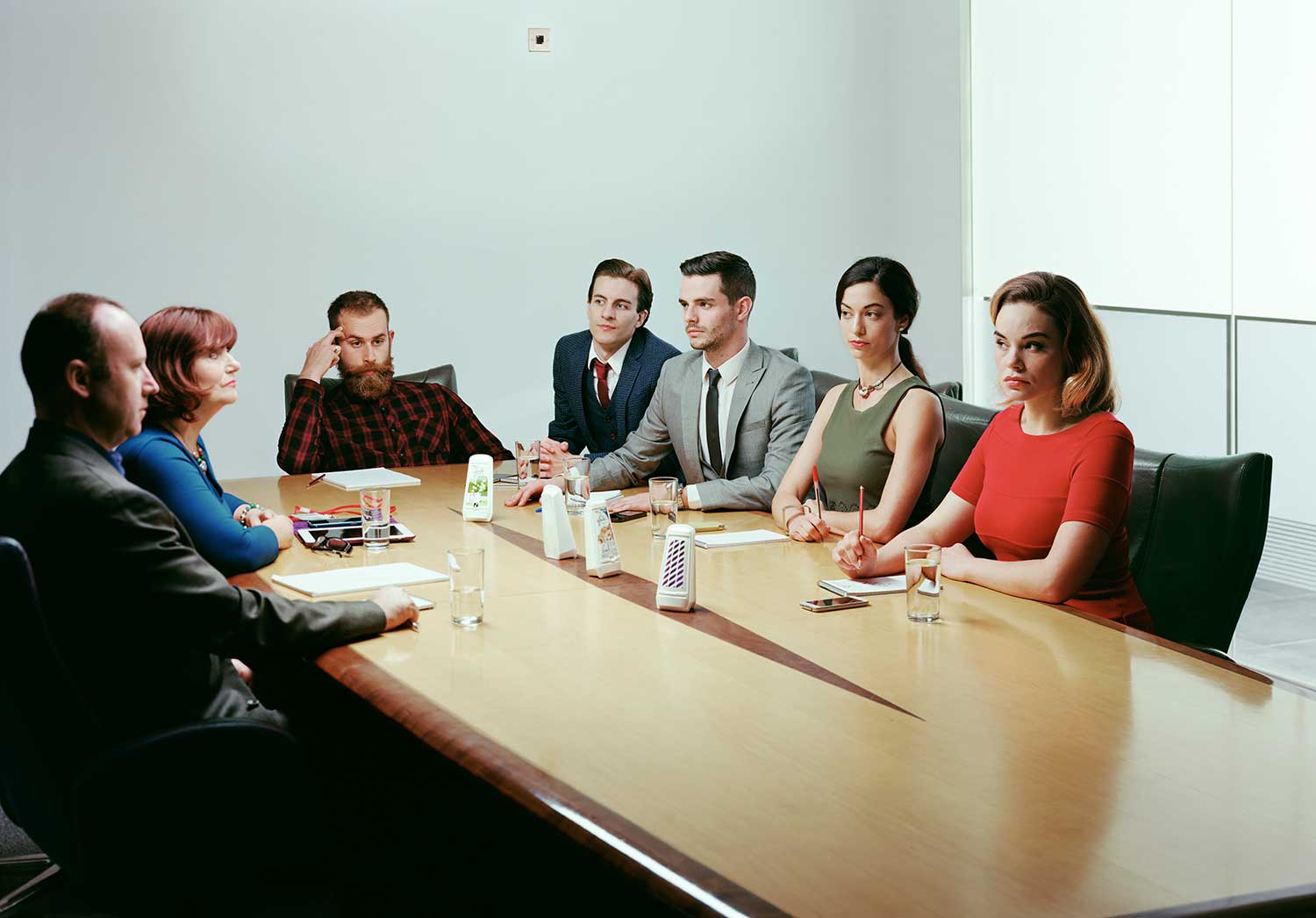 The word "content" sends shivers down the spine. It's a spineless word, devoid of any real meaning. "Content" is word-loaded cannon fodder, punctuated by banner ads for the scrolling masses. Content, in itself, is not king. Paid Content, the title of photographer David Stewart's latest expose on contemporary cultural absurdities, is even more damning—cash for content without the creativity in ad-land.
I interviewed David Stewart at Shoreditch's Wren gallery, near Browns—Jonathan Ellery and Aaron Easterbrook's studio, where they the pair put together the exhibition book of the same title for release by the Browns Editions publishing house.
I was intrigued. Here was a commercial photographer—awarded The Royal Photographic Society award for outstanding achievement and excellence in the fields of editorial, advertising and fashion photography—and an artist who won The Taylor Wessing portrait prize in 2015. Now, he's coiled on the throne in the kingdom of paid content, Shoreditch, holding a mirror up to the rapidly changing advertising industry. Was Stewart short-changing the hand that paid him?
As the advertising agency model shifts from old-school, idiosyncratic creative to that of a 360-degree mall of mirrors—strategy and behavioural specialists, tethered to pods and swamped by spreadsheets with a chorus of focus group-chat in the background. I found Stewart with a twinkle in his eye. "I suppose if you follow my line of work, I observe and I draw out what entertains me, it's subtle, but it is my view on it. It's comedy but it's tragic," he says.
"I was just looking at all areas that I've experienced, from being in a lift and going to a meeting then coming back out to a photo shoot and seeing what happens on a photo shoot, to following cultural references. Things are happening like the #MeToo movement; it's been good timing, I've taken on more baggage and issues, as I've gone along."
David Stewart, Paid Content, install shot. Photography: Michael Hani
The exhibition could be seen as a call to arms to fight the dead-eyed with the deadpan. "I'm just prodding it a bit, I see the industry as a bit ridiculous," says Stewart. "When I started out there were fewer people involved and more integrity."
"Yes, but at the end, it's all about selling stuff. Stuff like cat biscuits," I suggest. Stewart likes this. "They are spending their time analysing cat biscuits… Cat biscuits. But in their world, there is a drama."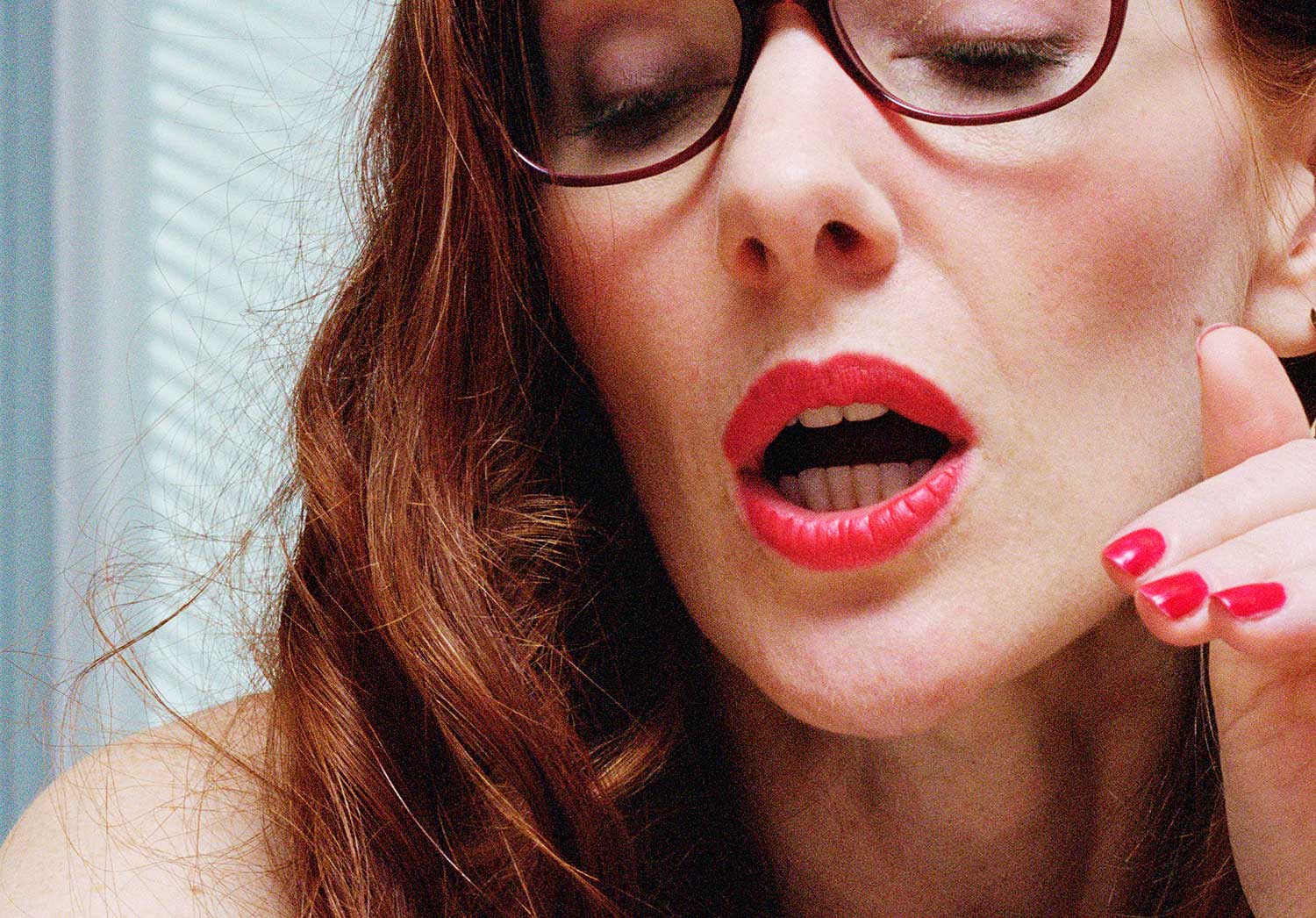 Personally, I get the feeling that we, as the audience, know that they, the subjects, know that it's shit. Stewart shares an empathy with his subjects, and when in danger of being a "grumpy-old-man", his charm and portfolio—long-established with gentle swipes at pseudo-pomp (teenagers wearing their coats indoors to look cool springs to mind)—save the day.
"We're layering our own gags in"
As for the technical side of the project, Stewart says the artist shoot was handled much in the same way as a commercial process. Very meta. "The first shots were done in 2015, it took one and three-quarter years to get together, it's a big set up with casting" Stewart explains, "I'm not a documentary photographer. I have an idea, I draw a layout then I pull in stock imagery, then character references, then location and casting and then pull it together. Then I shot as many in a day to keep cost down."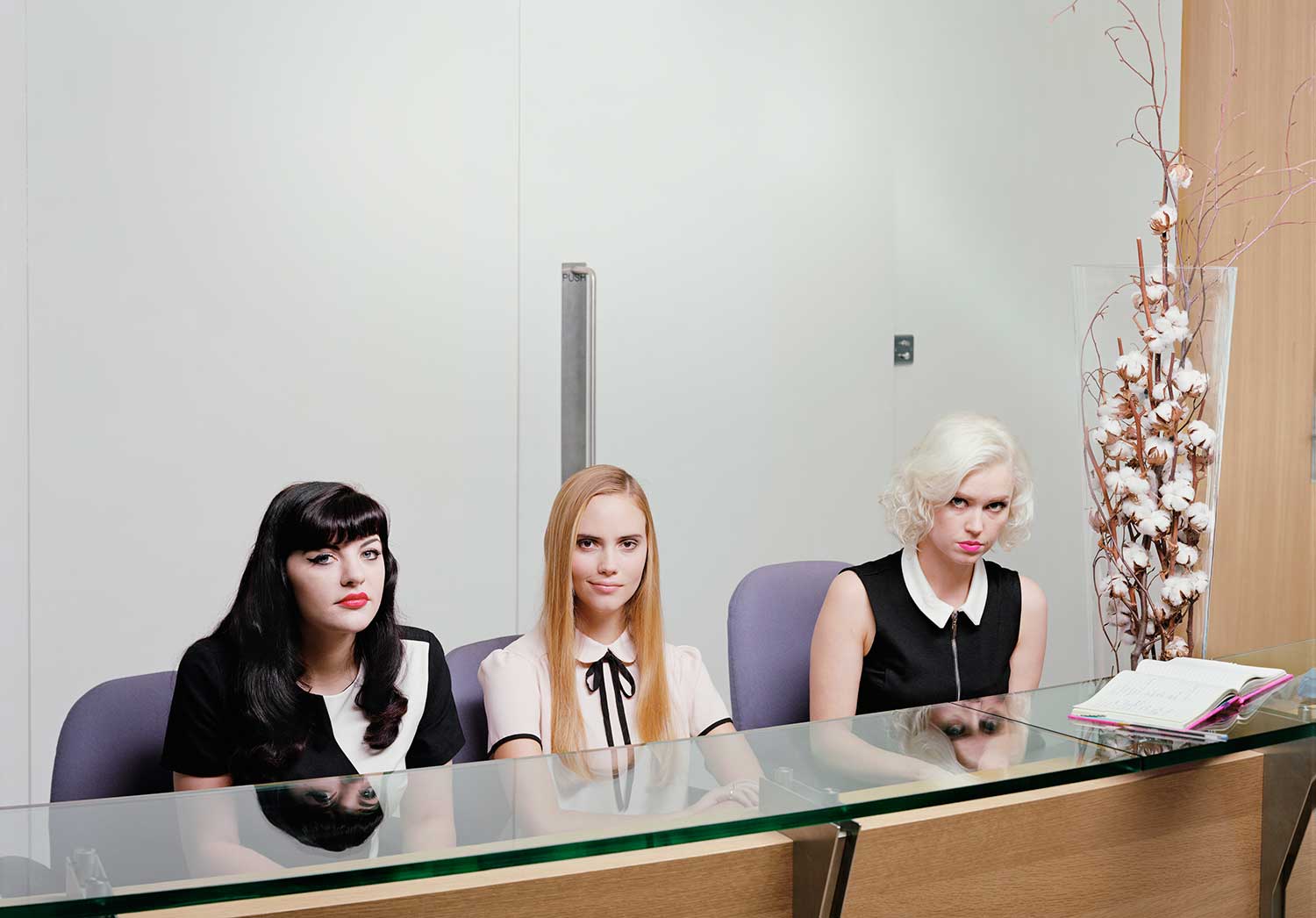 The relationship with his stylist, Eve Ferret, is critical to the outcome. "I do development and show her the scene, she brings in the theatrical element," says Stewart. Pointing to one of the images. "The mug with peanuts on it in one of the shots for instance, Eve said, 'Move the mug closer to the front, they get paid peanuts, that message needs to be in there,' so we're layering our own gags in."
"Advertising has always been a bit of a crime hasn't it?"
Empathy can be difficult to display, but Stewart manages to display it in place of sympathy: we know that the subjects know they're trapped. It's not what they signed up for, but Stewart offers up humour and wry observation in the hope of nudging us all on a path towards salvation. Is this a re-enactment? Are these crimes? "Advertising has always been a bit of a crime hasn't it?" he notes.
Stewart has taken a selfie and given the stick with which to spur the industry on. There are some underlying issues that need to be beaten. The innuendo and the deliberately crass, sexual juxtapositions of vulnerable characters in these photos speak of an industry that still cranks under the weight of the (s)ad-man that Stewart attacks. Yet, there is a reminder that the homogenization of industry yields a certain blankness, and (dis)content.
Full Body Approval, from Paid Content by David Stewart
Melissa, Matt & Raphael, from Paid Content by David Stewart
Taryn with Champers, from Paid Content by David Stewart