Universal- Step into your power, and the world will be yours. The universe is charged up with the entry of lucky Jupiter into Taurus. It's time to take your pleasure seriously. Jupiter in Taurus is like indulging in a cosmic lemon meringue pie. Remember, in this universe, the only limit is your imagination. Jupiter will stay in delicious Taurus for a whole year.
Do you remember anything memorable from Jupiter last ride in Taurus (June 2011- June 2012)? This time around, we'll also have rebellious Uranus in Taurus. The last time these two major players met in this luscious sign was way back in 1941. Money issues may be solved to rebuild a new world, just like they were at the end of the Great Depression. Unfortunately, some wars in the world may become more intense before they are finally resolved. Hopefully we can work towards a more peaceful world by questioning the collective energy that fuels conflicts.
Keep an eye on what happens in the next year surrounding money, as financial aid may come to free some nations of debt, thanks to the abundance of new inventions brought about by the Jupiter-Uranus collision.
The same day Uranus changes from fiery Aries into earthy Taurus, Mars in Cancer positively aspects Neptune in Pisces, meaning act with your heart to follow your dreams.
From May 19-21, revolutionary energy and huge karmic growth are on the horizon, thanks to the Fixed Grand Cross. Breaking through obstacles is the way to greatness. Don't tie up your ego with your actions, as Mars in Leo brings confident, playful, and proud energy to the forefront. Get ready for blessings to come through ultimate transformation once you escape your mental prison and face your fears.
The new moon in Taurus on the 19th brings an explosion of celestial energy with the conjunction of Uranus, Mercury, and Jupiter, all in Taurus. Plant your seeds and watch them grow. Give something of an unknown outcome a try. Visible results will most likely occur, with the corresponding full moon on October 28th, which will be a potent lunar eclipse. The final eclipse of the Scorpio-Taurus axis will provide a supercharged finale to your intentions. I will report more on that cosmic phenomenon later this fall.
As Gemini season rolls in, get ready to flirt. Communication and stimulation are everywhere, and your focus may shift to multiple topics. Socialising is in the air, and it's time to have some fun. Finally, brace yourself for the power play and clash between Mars in Leo and Pluto in Aquarius. This energy can create laser-sharp focus, but also intense attraction and obsession. Don't let jealousy take the wheel and drive you off a cliff. Instead, steer this intense energy towards some healthy and fun activities. Whether it's a round of recreational therapy, a sex marathon, or channeling your inner Picasso through artistic outlets. Raw passion is about to heat up, so keep your ego in check! …The eyes, they never lie.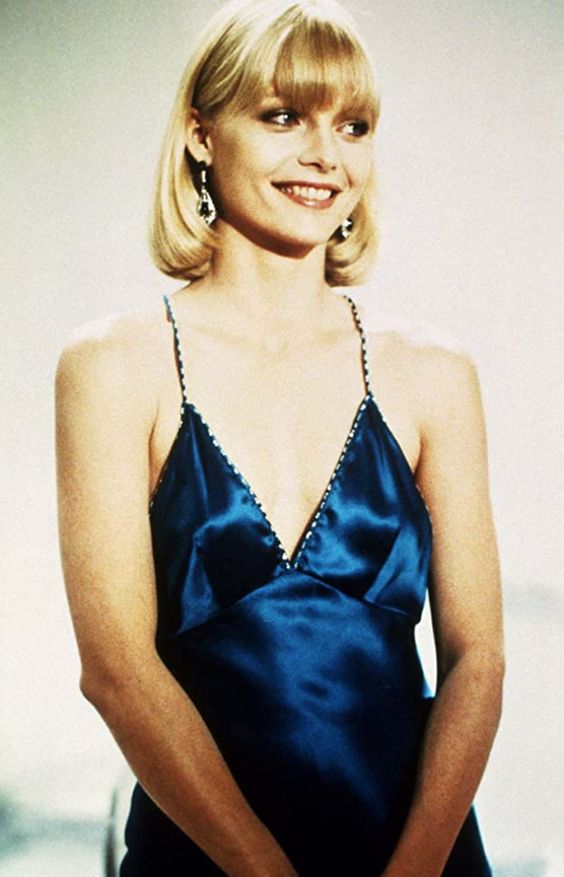 ARIES RISING
Innovation and self-belief require perspective. Money and fun are on the menu this month, as lucky Jupiter brings financial opportunities and a chance to showcase your creative ideas and boost your self-worth. Forgiveness may bring much-needed healing to family relationships early in the week. A friendship has the potential to shake things up and make your heart skip a beat. It might just transform your life, or at the very least, awaken a long-dormant passion.
The planets are aligning in a grand cross for you to build your own empire. No guts, no glory.
The new moon in Taurus, your financial sector on the 19th brings new money ventures and investments. Break the standards and invest in real estate, maybe even abroad. Maybe it's time to upgrade your social circle from the "Netflix & Chill" gang to the "Let's Start a Business" crew.
As Mars enters your 5th house on Saturday, get ready to indulge in some fun, flirting, and love affairs. Ooh la la! Coupled with Gemini season, it will encourage you to explore and enjoy your neighbourhood. A situation with a friend may heat up out of nowhere – into a hot, passionate night. However, be mindful of heated arguments with friends as your ruler Mars opposes Pluto. Overall, this week is all about potential financial gain, creative expression, and transformative relationships. So, keep your eyes open for opportunities to build your empire and embrace the fun-loving energy of the cosmos.
TAURUS RISING
Gorgeous opportunities are everywhere. Venus is calling you to get out there and explore your neighbourhood like a true adventurer. Soak up the sights, smells, and sounds with your senses in overdrive. You might just discover some hidden gems you never knew existed before.
And with Jupiter entering your sign, you're in for a treat! It's like the universe is showering you with glitter and rainbows. Expect a lucky boost in all areas of your life – from finances to love to your career. You might even feel like you have the Midas touch – so use it wisely and generously. Uranus is also in the mix, stirring up some rebellious energy within you. You might feel the urge to break free from any limitations and embrace your boldness. It's time to let your freak flag fly, baby! With the glorious new moon in your sign on the 19th, it's like a personal new year just for YOU! Make a wish, set some intentions, and watch your dreams come to life over the next six months. But, like any good party, there might be some drama. Jupiter squaring Pluto could bring some interference between your personal growth and your career. And Mars opposing Pluto might create some tension between your family life and career. Don't worry, though – you've got this. Use the energy to spruce up your space and come up with some new money-making ideas. Overall, a breathtaking time is commencing for you. Get out there, explore, and embrace the energy of the cosmos. Who knows where it might take you next?
GEMINI RISING
More clarity is definitely in the air, thanks to the swift motion of your ruler Mercury, though your subconscious may still be simmering. Also, get ready to step into the spotlight from Sunday on, as Gemini season and the rays of the sun shine on you, whether you like it or not. Still, conduct your symphony in silence. Jupiter, your relationship planet, is guiding you through your dark corners. Your partner could be helping you dive deep into your hidden desires. What is it that you truly want in life, and how can a partner help you get to the root of your desires? Where can you jump-start changes to reach your highest potential in all areas of life? This is quite an interesting journey for you. It's a true blessing to feel the awakening of your goals and desires that may have been swept away. Don't be surprised if you find yourself keeping your relationships more secret than usual – some things are best explored behind the scenes. It's time to dive deep into intimacy – if you allow yourself, of course. Following your gut in a career decision may now increase your resources. Use the glorious new moon on the 19th as an opportunity to rebuild your self-worth from the depths of your subconscious and break free from any fears of failure. Mars will be shaking up your curiosity. It's time to take some short trips around town and explore nearby areas. Fierce Mars, opposite transformative Pluto, will bring fated twists for you to meet people who could shift your daily routine. So buckle up and enjoy the ride!
CANCER RISING:

Your social circle is about to get a divine intermission, giving you time to focus on friendships and explore deep
intimacies later on. Get ready for the glorious New Moon in Taurus on the 19th, which is like a swiping right on new connections and dreams within your circle. Who knows, these new friends could take you to new heights, even to success in the multiverse! Lucky Jupiter enters Taurus on Tuesday, bringing a year-long expansion to your social circle and new opportunities for international projects and journeys. So buckle up and get ready to connect with new souls that align with your vibe. The new moon encourages you to speak your truth and make your dreams come true, so don't hold back! As Mars enters Leo, your career focus will shift to making more money and acquiring assets, while Gemini Season will have you brainstorm on building your resources and self-worth from within. Beware of a hot new offer. When Mars opposes Pluto, extreme emotions and transformation could be lurking in the intimate department. This transit may not be a bed of roses, but it could lead to some wild and transformative experiences behind closed doors. So keep an open mind and be ready to  dive deep into some tantric adventures!
LEO RISING
Get ready to put your mane up and roar! On Tuesday, the cherry on top of career transits will expand your status, when Jupiter enters Taurus, your 10th house of fame and fortune. It's like you've got the Midas touch, so make sure to use all the golden opportunities around you to grow your name and reputation. And if you're feeling stuck, don't worry – a storm in your subconscious might just give you the next prosperous steps, so listen to that inner voice. Watch out, because your relationships may experience some turbulence. Some of you may decide to go public with a partner, while others may need to step forward and transform the stagnant energy. Either way, change is in the air. The real magic happens on Friday with the glorious new moon in Taurus. Set your intentions and get ready for some powerful manifestation over the next six months. All that glitter is gold! And for all you singles out there, this is an extremely precious new beginning. Power couples are written in the stars, my dears. Write the universe a letter for love to be fulfilled. On Saturday, Mars enters your sign and you will be on fire! Get ready to go after everything you desire with full energy and enthusiasm. You deserve it all, so don't hold back!
Gemini season starts on Sunday, so don't be afraid to ask for a little help from your network. You never know who might be able to give you that extra boost to take your kingdom to new heights. Just watch out for power struggles in your relationships, especially with a partner in love or business. Jealousy may rear its ugly head, but keep your cool and don't let it turn into a fight of egos. Remember, you're the king of the jungle, and nothing can bring you down.
VIRGO RISING
It's time to get out of your comfort zone and explore the world! Your planetary ruler Mercury is telling you to plan your trips and maybe even learn something new. Who knows, you might discover a new hobby or meet someone special along the way. Jupiter, the luckiest planet of the solar system enters Taurus, your exotic 9th house on Tuesday and amplifies your desire to travel and explore. The next 12 months are the perfect opportunity for you to take a leap of faith and maybe even move to a new country. Just make sure to leave the house and be out and about this week, or even better, travel somewhere new! On Wednesday, an offer overseas may transform your daily routine. Take advantage of this opportunity and see where it takes you. Friday brings a glorious new moon, a beautiful day to set intentions and plan for your future. Where do you see yourself in 6 months? Maybe it's in a country where you don't speak the language yet or in an inspiring place that you still need to get to know. Fate is in your hands, so go ahead and make the most of it!Mars enters your subconscious area Saturday, and you should follow your intuition when it comes to exploring new destinations and opportunities. From Sunday on it's time to pour your energy into your reputation and career. Use this time to ask for a salary raise or better position. Just be careful, as Mars clashing with Pluto warns you to watch your nerves and anxiety, so they don't weaken your immune system. Keep writing your to-do-lists and checking those errands one by one to ease your anxiety.
Looking to climb that career ladder? With Venus in your house of profession, you'll have everyone eating out of the palm of your hand. You know what they say: dress for the job you want, not the job you have. So go ahead and splurge on that power suit or dress to impress.
Tuesday the Jackpot transit commences for one whole year! Lucky Jupiter is moving into your shared resources zone, meaning the universe is conspiring to bring you some serious coin. Time to whip out that spreadsheet and get to work on your financial strategy. Plus, with Jupiter's lucky influence in your house of intimacy, you might just find a new way to make some love-ly investments. Ever tried Kamasutra? Jupiter in your sector of deep intimacy & sacred sexuality would be an excellent time to experiment with the more spiritual forms of sex. If you are not getting it on with somebody you should try to sign up for some meditation to awaken your kundalini. Don't be shy, get kinky! You might find that working with a partner or team will open up new opportunities and creative possibilities. Take that business idea you've been sitting on and turn it into something big. It's time to make power moves and transform your life. Harness the power of the glorious new moon on Friday to set intentions and manifest your dreams. This is a prime opportunity to make some serious strides in your career and financial life. Keep hustling and you'll see results by the end of October. On the weekend it is time for you to get social & network your heart out. Ask your significant other or close friends for introductions to people who can help you achieve your dreams. With Mars in your house of friendships, the power of your connections is strong. While you're busy chasing your career dreams, don't forget about your relationships. Gemini season is all about communication, so speak up and express your needs. Watch out for heated arguments, especially with friends or lovers.
SCORPIO RISING
Your strength and power cannot be ignored. You are ready to make a statement and set the standards for your golden reputation. You'll fake it till you make it, even if you're not there yet. With Pluto currently in your home & family sector, you want to create a space that reflects your true self and make sure your loved ones are on board with your new vibes. Moving on to the best, stellar news of 2023. On Tuesday, lucky Jupiter enters Taurus your 7th house of relationships. For singles, this could be the time to meet "the one" or commit to "the one." It's partnerships season for you in love & in business, so get ready to make things official. The planets are sending you someone who ignites your romantic desires. It is very likely that someone from a different culture could be refreshening you in ways you never imagined. The energy in May is urging you to reset your home base and relationships. We are living in a new era and it's time to update our ways and meet halfway in our partnerships.
Friday is date night. There is a glorious new moon highlighting your relationship sector. Love is written in the stars, and whatever intentions you set tonight should develop in the next 6 months. For couples, this is the perfect time to celebrate your love and deepen it. The universe will gift you the greatest gift in the love department by the end of October at the final lunar eclipse in your commitment house. Saturday, you'll feel a drive to ride high on career matters. Let them roll out the red carpet for you to start celebrating your success. There may be some conflict with home versus career, but with some exploration and support from a partner, you can find a way to combine your calling with the desire to build a nurturing home. Sunday is all about diving deep into your intimate relations. Stay curious and experiment with new ways of pleasure. If spring has not awakened yet now you will feel it for sure, even in your four walls. Steamy nights ahead…
SAGITTARIUS RISING
Your planetary ruler, Jupiter, the luckiest planet of our solar system is changing signs! From creative highs to mastering your routine, you'll be able to keep pursuing your passions, but now with a stricter schedule. Don't forget to pencil in some time for your hobbies and upgrading your health, because Jupiter is here to help you get that hot body you've always wanted! You might even try out some alternative health methods, and with Jupiter's blessings, some lucrative job opportunities may come your way too.
A little cash from the fam bam could help you finish up your dream home, so don't be afraid to ask for that loan.You might butt heads with a sibling, but remember: blood is thicker than water. Get ready to kickstart your fitness journey under the steady lunar powers on Friday! Snap some before-and-after pics to track your progress and inspire others to get their health glow on.
This weekend, it's time to plan a romantic getaway with your boo or even a solo trip to meet some new and exciting people! You can make some solid business connections during Gemini season, but watch out for any more sibling drama as Mars opposes Pluto yet again.
CAPRICORN RISING
Your summer of love is about to commence! Pleasure-seeking Jupiter is bringing luck to your 5th house of fun and creativity for the next 12 months. If you're single, you'll have plenty of suitors vying for your attention, so make sure to let yourself be wooed and treated like the boss you are! And if you're thinking about starting a family, now's the time to make your move – whether you're in a relationship or not, freezing your eggs is all the rage these days. Plus, if you're an artist, you're in for a particularly fruitful year – Jupiter and Uranus may just bring in the big bucks if you're willing to put yourself out there and build a platform for your work. Learning to communicate your wants and needs maturely is a skill you are still mastering.
With rebellious Uranus also in your 5th house, it's time to get serious about your creative pursuits. Build that platform, start that store, and get ready to make some serious moolah. Just be aware that you may be experiencing some déjà vu – similar themes may have come up for you back in 2011/2012. This Friday is the perfect time to kick off your creative projects and start having some fun. So, go ahead and let your hair down (or put it up in a creative way) and let the good times roll! Mars is ready to spice up your intimate sector, so get ready for some wild times between the sheets. Keep hustling and you'll reach the top of the mountain. Just be aware that Mars and Pluto may bring up some intense conversations about money and your self-worth, especially as you enter new territories. Remember, you're worth every penny.
AQUARIUS RISING
Rebel, rebel, yeah, you've been surprising those around you lately. With Pluto in your sign, you're slowly but surely transforming into a phoenix rising from the ashes. Are you itching to move into a new home or finally find a place that truly inspires you? Well, lucky you, because the cosmic report has some great news: for the next 12 months, Jupiter will be blessing you with themes surrounding home and family life. Use this precious time to find your dream home or renovate your current one. Family ties should also improve now.
Keep an eye out for a new job opportunity or side gig that can bring in some extra cash. And don't miss the glorious new moon in Taurus on Friday, which is the perfect time to make things right with family members and plan your new living situation. You'll start seeing peak results in six months at the corresponding lunar eclipse in late October. Trust yourself and know that you'll make the right decisions.
Although there may be some arguments in your relationships, there will also be some hot make- up energy. Speak or fight from your heart, even if it brings along some drama. You're used to attracting more passionate partners in your life, and you have the ability to deal with any drama in your rational ways. Gemini season is just around the corner, bringing back good times, but watch out for power plays and intense clashes in both love and business.
PISCES RISING
Dream big! With Neptune in your 1st house, your imagination knows no bounds. You're like a unicorn prancing through a field of rainbows. Jupiter moving from your money-making house into your "on-the-move" 3rd house means you shouldn't forget to use some of that cash to take short trips and learn new things.
Your siblings may get a slice of that financial pie too, and who knows, you might even get yourself a new ride to cruise around in.Saturn in your 1st house means you're making mature moves and decisions. You're like a wise old turtle, slowly but surely making progress. Jupiter also brings new educational opportunities over the next 12. months for you to expand your mind.Romance is in the air and you're feeling extra dreamy. So feel all the feels and stay cute. Careful, when Jupiter in Taurus squares Pluto in Aquarius on Wednesday, your subconscious may be stirring up old traumas to the surface. Remember, learning is healing. And on Friday, the New Moon in Taurus means it's time to kickstart a new creative project. And we're not just talking about writing – let those visuals shine, baby! Commit to this project for the next 6 months and you may be rewarded with surprises and riches by the end of October at the final Taurus eclipse. On Saturday, Mars enters Leo in your 6th house, which means it's time to start hustling and putting in the work to reach your daily goals. You have more energy than a sports car engine, so use it wisely.
Gemini season & family affairs will warm up your heart. So spend some quality time with your loved ones. But be aware that Mars in Leo opposite Pluto in Aquarius may bring up some old trauma and unresolved anxiety. So don't forget to take care of yourself and release those blockages from the past. It's never too late to start a little therapy and move forward.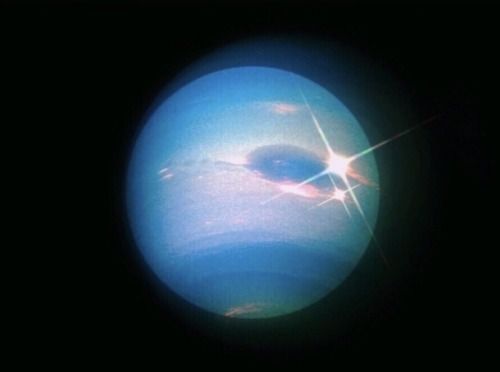 Words by Cosmic Mi