Towards the end of 2020, an unusual storefront appeared on New York City's Canal Street. Drawing on the area's history of counterfeit goods, street stalls and slogan T-shirts, artist duo Shanzhai Lyric (otherwise known as Ming Lin and Alexandra Tatarsky) created their own "temporary centre of operations" in an empty retail unit, creating a "parasitic and responsive" space dubbed the Canal Street Research Association (CSRA). They filled it with their own archive of poetic garments, Statue of Liberty crowns, bootleg Mickey M(ice), caricature portraits, postcards, and other ephemera.
The pair are no stranger to this subject matter. Their research practice started in Beijing in 2015, where they collected "shanzhai lyrics" found on T-shirts during their daily visits to a multi-level women's clothing market. 'Shanzhai' is a Chinese neologism, idiomatically meaning "counterfeit, replica, knock off or rip off", describing bootleg clothing, phones, perfume and bags. The original meaning of the word 'shanzhai' more precisely translates to 'mountain hamlet', with the modern usage being "in reference to this enclave on the outskirts of empire, where bandits stockpile goods to redistribute among people living on those margins, or in the mountain stronghold area", explain Shanzhai Lyric. Their original plan for 2020 had been to visit various informal markets in South China, as well as the Museum of Counterfeiting in Paris, but as with so many of the year's schemes, "all our plans were cancelled".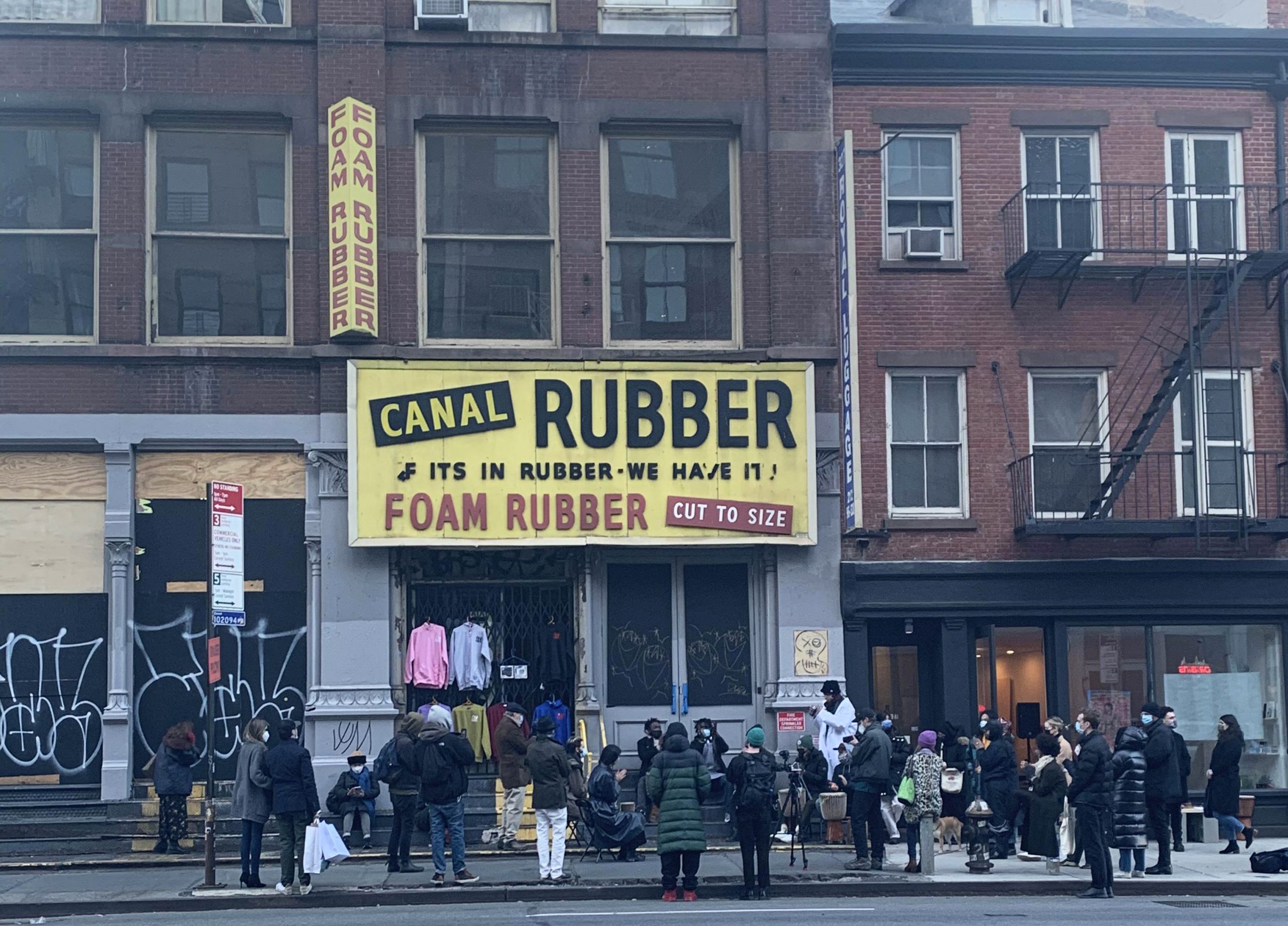 The sudden emptying of Manhattan during the pandemic did, however, pose an opportunity for them to work from New York's equivalent centre of counterfeit commerce, thanks to an invitation from curators Constanza Valenzuela and Jack Radley to occupy a disused store. While there, Shanzhai Lyric got to know long-time residents, passers-by, and street vendors, who came in to contribute to a photographic timeline of the street, adding personal anecdotes, as well as to watch performances, go to film screenings or attend lessons. People would come back several times a day: "checking in on us, or to drop off ephemera. Anybody who was intrigued really became a close collaborator".
"The global flows and trade routes we had planned on following around the world could actually be found on one block of Canal Street"
Despite its central location, Canal Street—and particularly the strip west of the intersection with Broadway—has long resisted the kind of 'upscaling' that property owners and city bureaucrats desire. Since an operation against counterfeit merchandise in 2008 (when mayor Michael Bloomberg shifted the financial liability of illicit trade onto landlords) the practice of shops operating as souvenir stores in the front and warehousing for counterfeit goods in the back has largely been eliminated.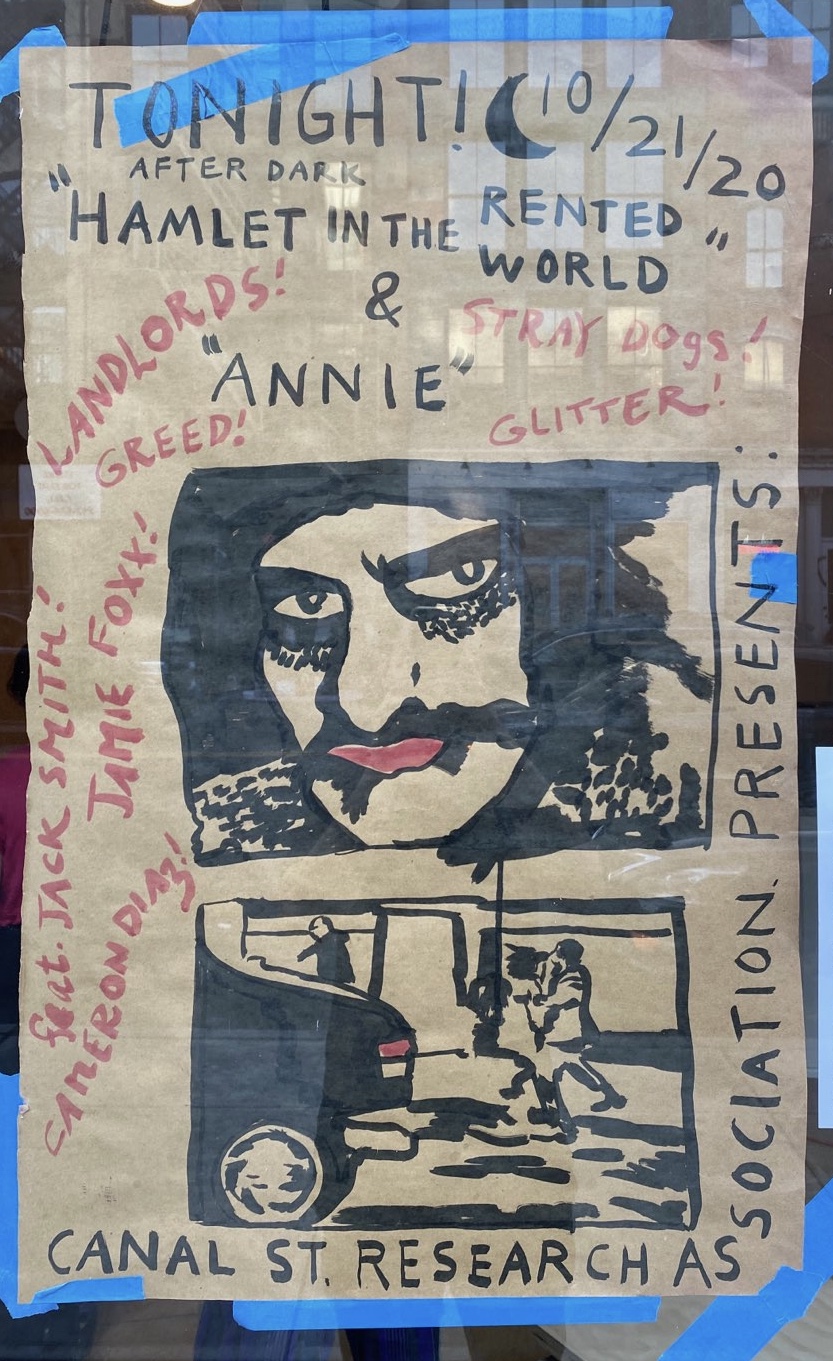 Spaces stood empty until the potential of 'art as advertisement' entered the mix, as a strategy that both allows landlords to appear generous while adding value to their properties. 'Artwashing' rinsing off as gentrification. CSRA's landlords, United American Land, had been operating a pop-up model (alongside other property owners on the street) with arts programming network Wallplay, which closed in early 2020, leaving many spaces unoccupied, and ripe for spatial 'subversion'.
"The project has always been like an open research question of how it might be possible to take resources that are available, and redistribute them, while also attempting to subvert the very circumstances that made it possible for us to access those resources," say Shanzhai Lyric. But the CSRA ultimately became a "depressing, but also interesting" dialogue with the landlord, which concluded in Shanzai Lyric being kicked out. "Our aesthetics didn't fit the scheme he'd imagined, which was a validating process for his property."
While working on Canal Street, Shanzhai Lyric saw a new side of the city. "We both grew up nearby and feel very connected to the block," the pair say. "It became a chance to reflect more deeply on how the global flows and trade routes we had planned on following around the world could actually be found on one block of Canal, between Mercer and Greene Street. We think of Canal Street as a hamlet of sorts".
"Precarity, high rent and financial anxiety make experimentation really difficult in a city"
Adopting shanzhai strategies (and knowing they were about to lose the space), the CSRA became a "store in drag"; "ripping off" the aesthetic language of retail, which they describe as "making something shiny to cover up the real mechanisms of redistribution, and so-called theft, that might be going on". They enjoyed a final round of adaptive ambiguity, which also functioned as an homage to the history of the neighbourhood: "of artists using retail as an experimental medium to disseminate experimental ideas to the masses". One of the objects in their shop, acting as an offering and proposal of how to make use of loopholes, was a counterfeit bag, "which is technically illegal, but in this case was categorised as a ready-made art object, thereby skirting that legal parameter".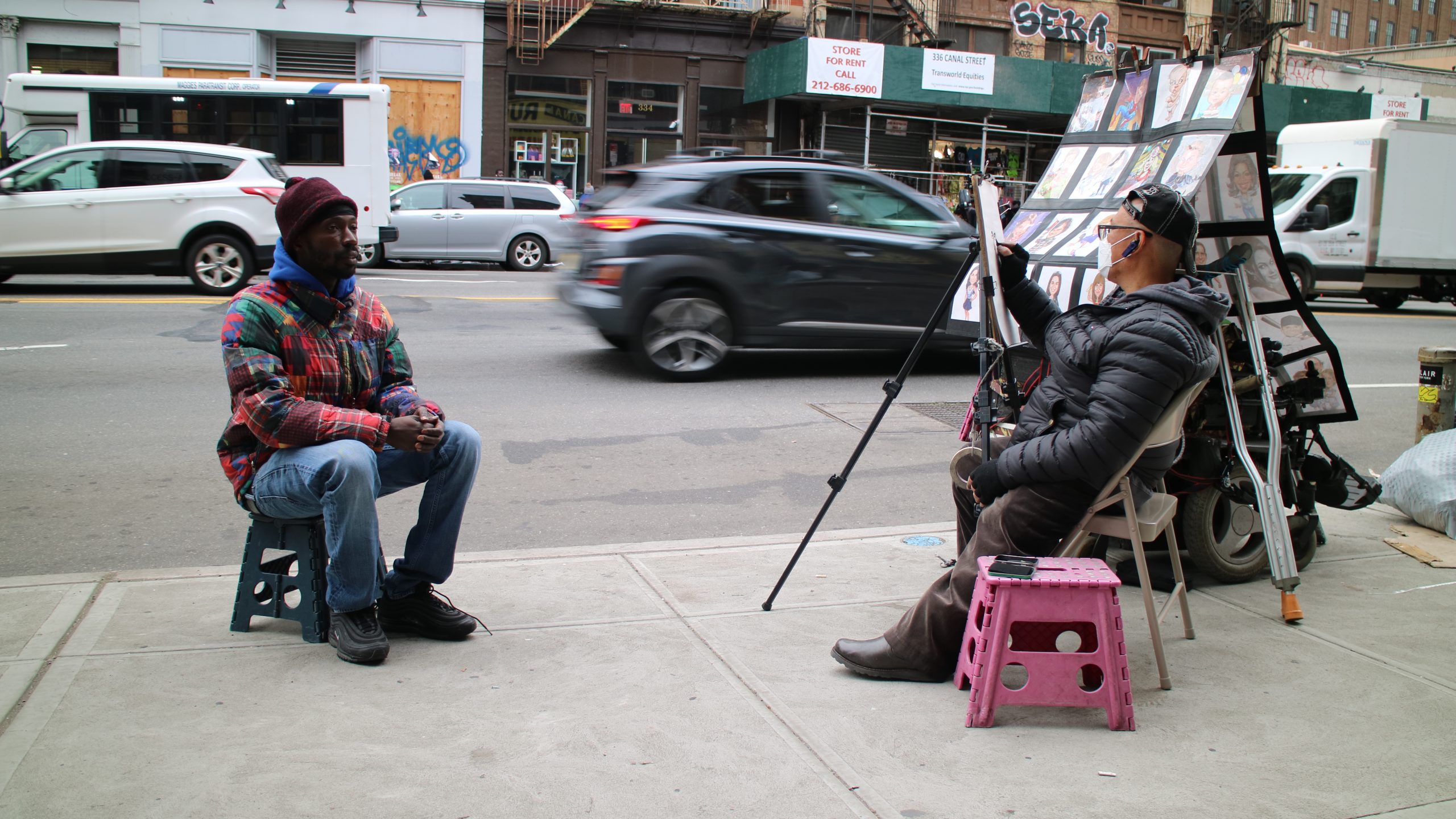 There was a period of several months on Canal Street that had a sense of freedom and calm, before the city worked out how to monetise outside space through permits. "There had been a lot less police presence" say Shanzhai Lyric, "until around Christmas when raids started again." Since then that presence has increased and permanent surveillance apparatus was installed, making it dangerous to conduct street trade. "It's really something to think about, how the threat of genuine class mobility is what needs to be actively destroyed by the state."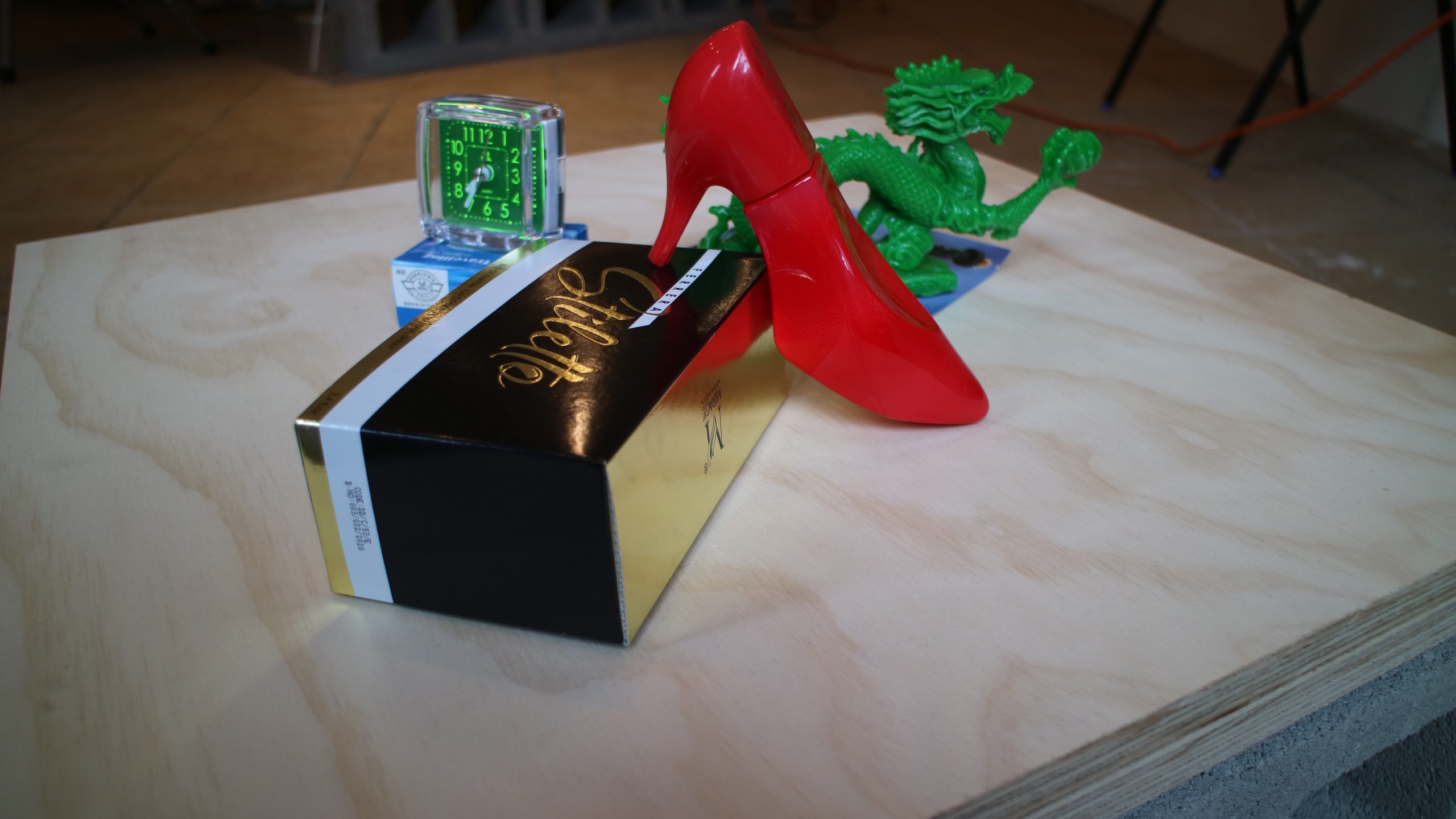 Canal Street has always been in flux, and people adapt. Although the CSRA lost its retail space, Shanzhai Lyric have moved up the street to an idle office, where they plan to enter the realm of their collaborators, "doing your work on the street, en plein air". "We're thinking about how there could be a street school, a collaborative film crew, or market," they explain.
Reflecting on the past year, Shanzhai Lyric have pondered the finite nature of the uneasy respite the pandemic offered them. "It begins to seem very deliberate, that people are too exhausted and too anxious to indulge in open exploration that's really about time, being without a goal, and welcoming whatever happens." Sadly one conclusion that they have reached is that "precarity, high rent and financial anxiety make experimentation really difficult in a city."