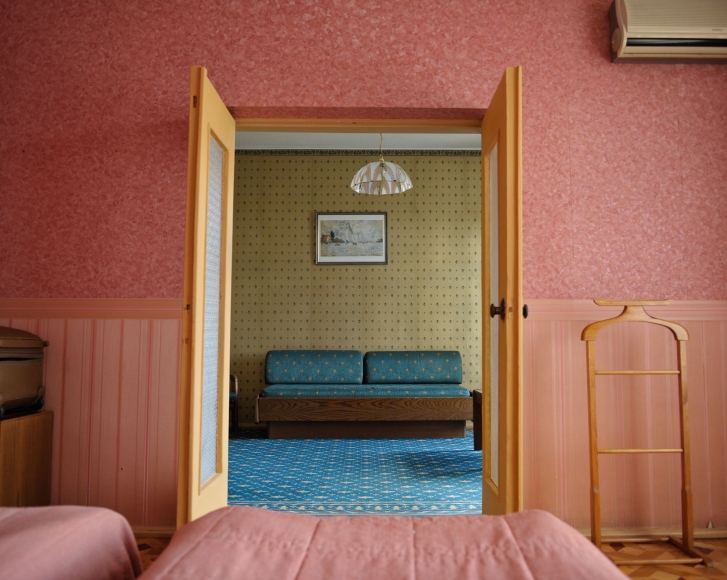 The American master of colour photography Stephen Shore presents tender photographs from his 2012-13 series Survivors in Ukraine, in which the artist photographed the homes and villages of Holocaust survivors across the country. On show at New York's 303 Gallery, all proceeds from the selling show will be donated to the United Ukrainian American Relief Committee, Inc and their Humanitarian Aid Fund for Victims of War in Ukraine.
Survivors in Ukraine, price on application
The Wiener Art Foundation brings together 30 artists with 30 artworks in a unique digital auction organised in aid of Ukraine. Each morning a new artwork is listed on their dedicated Instagram page, with bids closing at the end of the day. Submitting a bid is easy: just write your offer in the comments. It runs until 14 March, with all proceeds going to the Ukraine Humanitarian Fund.
Wiener Art Foundation auction, from £100
As millions of displaced Ukrainians seek shelter and accommodation across Europe, Nida Art Colony (of Vilnius Academy of Arts, Lithuania) have compiled a list of galleries, studios and art institutions who have opened up space, accommodation and residencies to Ukrainian refugees.
Sign up to this online international poetry reading from eight poets, including Oleh Shynkarenko and Stephen Komarnyckyj, to help raise funds for the people of Ukraine. Taking place on 9 March, all money from the event goes to The Ukrainian Red Cross and The Refugee Council.
Poetry for Ukraine, all donations welcome
A host of big-name photographers are offering prints for just £50, all in aid of the British Red Cross Ukraine Crisis Appeal. Pick up photos by the likes of Alec Soth, Jamie Hawkesworth and Maisie Cousins and stand in solidarity with Ukraine. The sale is part of a charity initiative organised by creative organisation Have a Butchers in association with Hempstead May & May Print.
Have a Butchers, all prints £50
The British artist and illustrator has joined forces with Choose Love, the global organisation raising funds in support of refugees. This T-shirt, screenprinted on white cotton, makes its message clear in distinctive shades of blue and yellow. ​​£12.50 from the sale of each T-shirt will be donated to Choose Love.
Artist and designer Sarah Boris has applied bright yellow and blue to her signature 'LOVE' screenprint in support of Ukraine. Available in a limited edition of 100 priced at £60 each,  all proceeds will be donated to UNICEF Ukraine.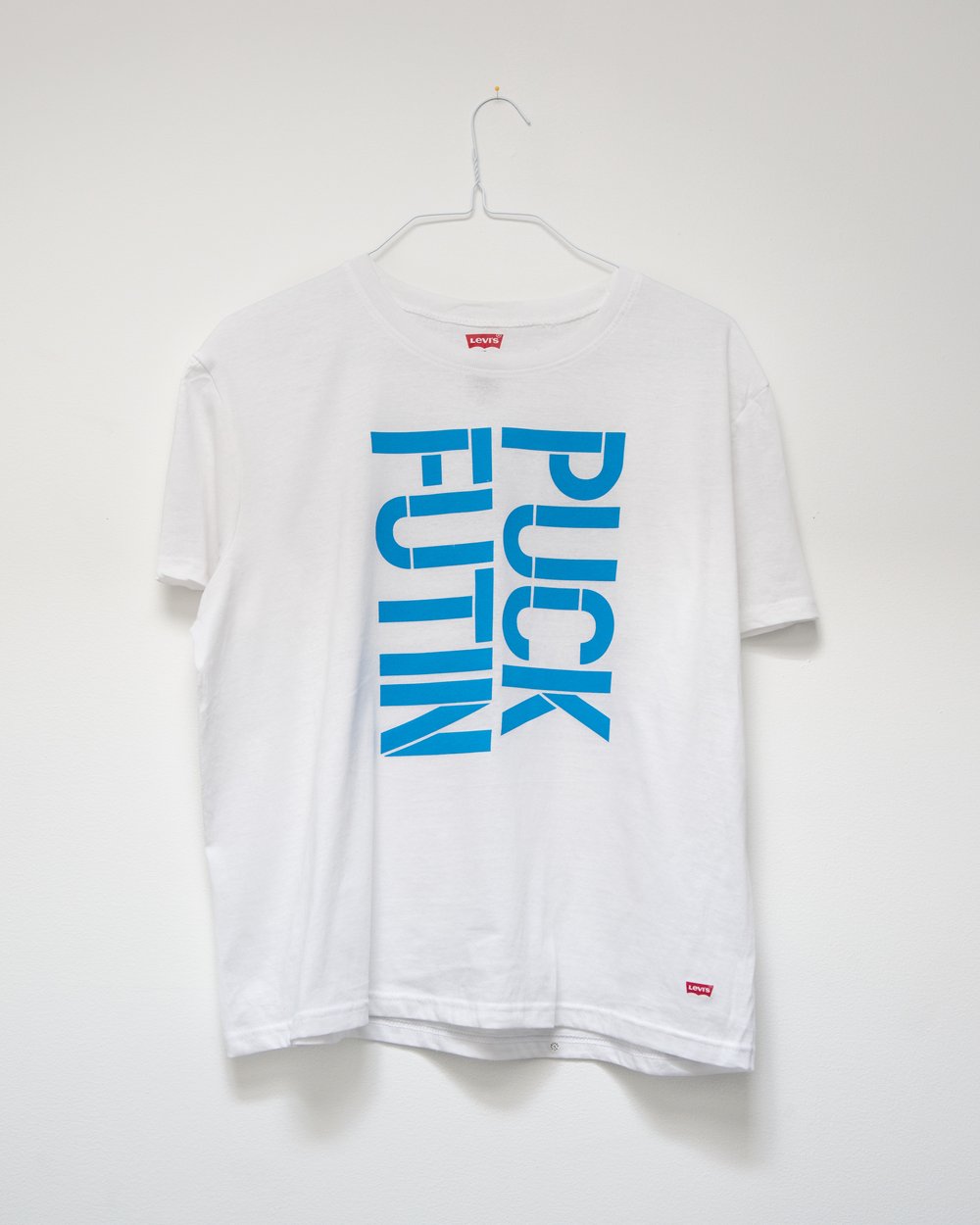 Former New York Times Magazine art director Matt Willey has designed this graphic based on the anti-Vladimir Putin meme. Priced at £15, 100% of the profits from sales of this organic cotton T-shirt will be donated to the United Nations High Commissioner for Refugees' effort to aid people suffering because of the situation in Ukraine.
Curated by the founder of Secret Cinema, and featuring a performance by Ukranian Electronic artists Bloom Twins, amongst others (the full line-up is yet to be announced), this event at London's Roundhouse on 9 March is giving all profits and donations straight to the Disasters Emergency Committee's Ukraine Humanitarian Appeal.
The online photographic print sale always targets a specific urgent cause and their third sale (running from 10-24 March) will raise funds for World Central Kitchen, an organisation providing fresh meals to those forced to flee their homes because of the conflict in Ukraine as well as those who remain in the country. The artists taking part have yet to be announced but if previous sales are anything to go by the list will be impressive. Each print sells for £104.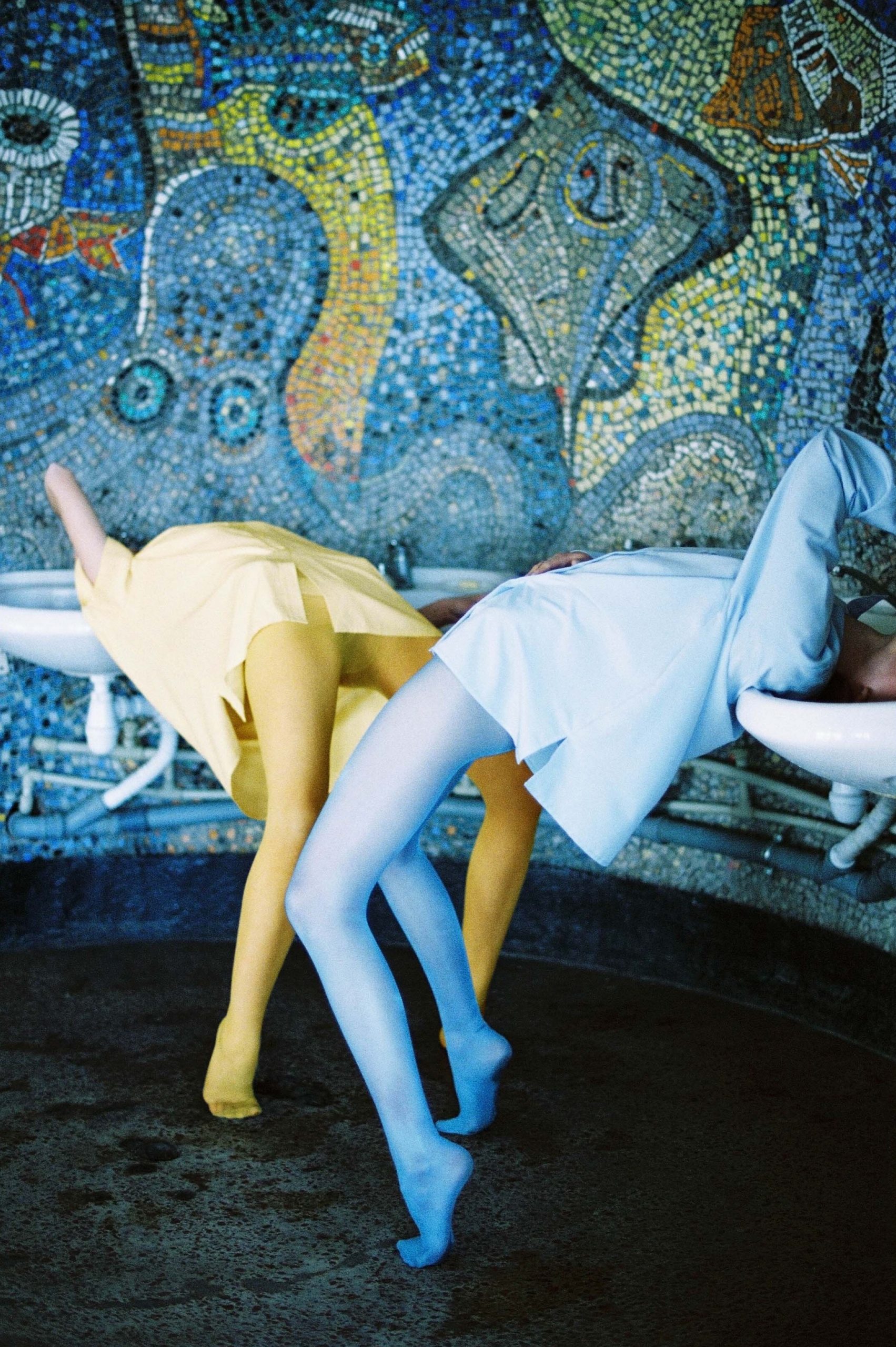 Non-profit community space and publishers Neu Workshop are raising money for three charities offering help during the Ukraine crisis. Their online sale features 15 photographic prints, each priced at £42, with all funds raised being split equally between Voices of Children (psychological and psychosocial support to children). Vostok-SOS (assistance to victims of military aggression) and Libereco (humanitarian aid).
London-based photographer Jasper Fry is selling prints of photographs that he took while in Kyiv in 2018. All profits will be split between four Ukraine based charities: Kyiv Independent (supporting a free Ukrainian press), Nova Ukraine (humanitarian aid), Voices of Children (supporting children of war with psychological trauma) and the Ukraine Humanitarian Fund. Single prints cost £50, but there are discounts for multiple purchases.
Prints by seven photographers are being offered for sale at just £50 each as photo agency and online platform for photographers Darwin Studio team up with Metro Imaging to raise money for the War Child charity's Ukraine crisis appeal. The sale ends on 22 March.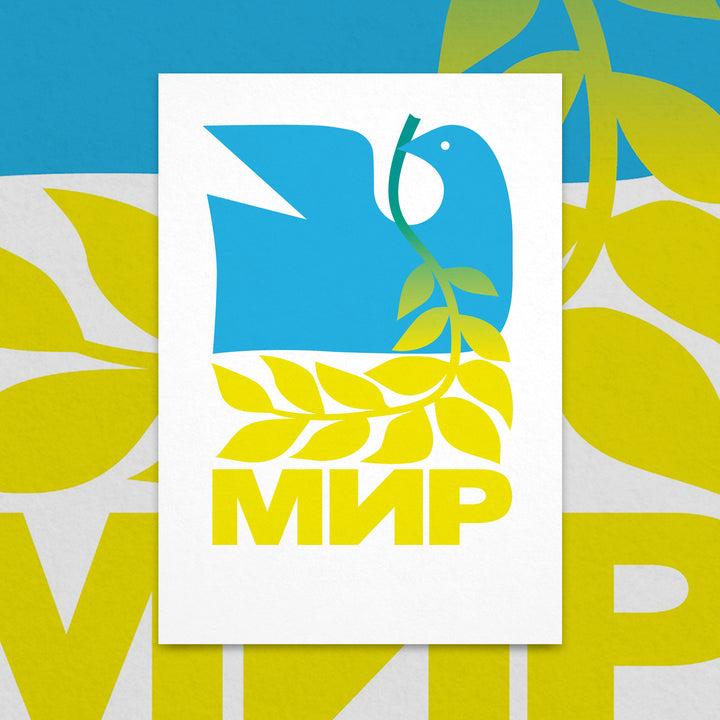 This two-colour hand-pulled screen print displays the dove of peace above the Russian and Ukrainian word for peace "мир", all displayed in the blue and yellow colours of the Ukranian flag. Signed by the artist, each print is available for £50 with the full purchase price going to support the Ukranian Red Cross.
"Dance, kiss and buy art to support Ukraine," say the organisers of this mix of art sale and DJ set. The sale runs from 8pm to 10pm, with the music following until 3am. Entry starts at £5 (but you're encouraged to pay as much as you can afford) with 100 per cent of the profits from the door and the sale itself going to LGBTQI+ organisations Kharkiv Pride and Insight, and a portion to independent volunteers delivering groceries and medication in Kyiv.
Queer Fundraiser For Ukraine, from £5
Scenes of solidarity from a London march for Ukraine
READ NOW